Five sustainable projects that bring us closer to our goal of inspiring happiness while leaving a positive impact on the planet
At ARTIEM, our goal is inspiring people to be happy. But to achieve this, we must be a Net Positive organisation. That means creating positive impact for all our stakeholders. To achieve this goal, we are developing and implementing a portfolio of projects that work directly at the source of problems, rather than their consequences. Thanks to the BGreenMenorca subsidies for tourist establishments to promote sustainable actions, we have been able to present five new actions that bring us a little closer to our goal.
Firstly, we expanded our KM0 water generation capacity by installing four new water microfiltration units in the ARTIEM Audax, ARTIEM Capri and ARTIEM Carlos hotels. This enables us to contribute to achieving three of our Positive Impact goals: be carbon neutral, manage materials and waste efficiently, and improve operating conditions.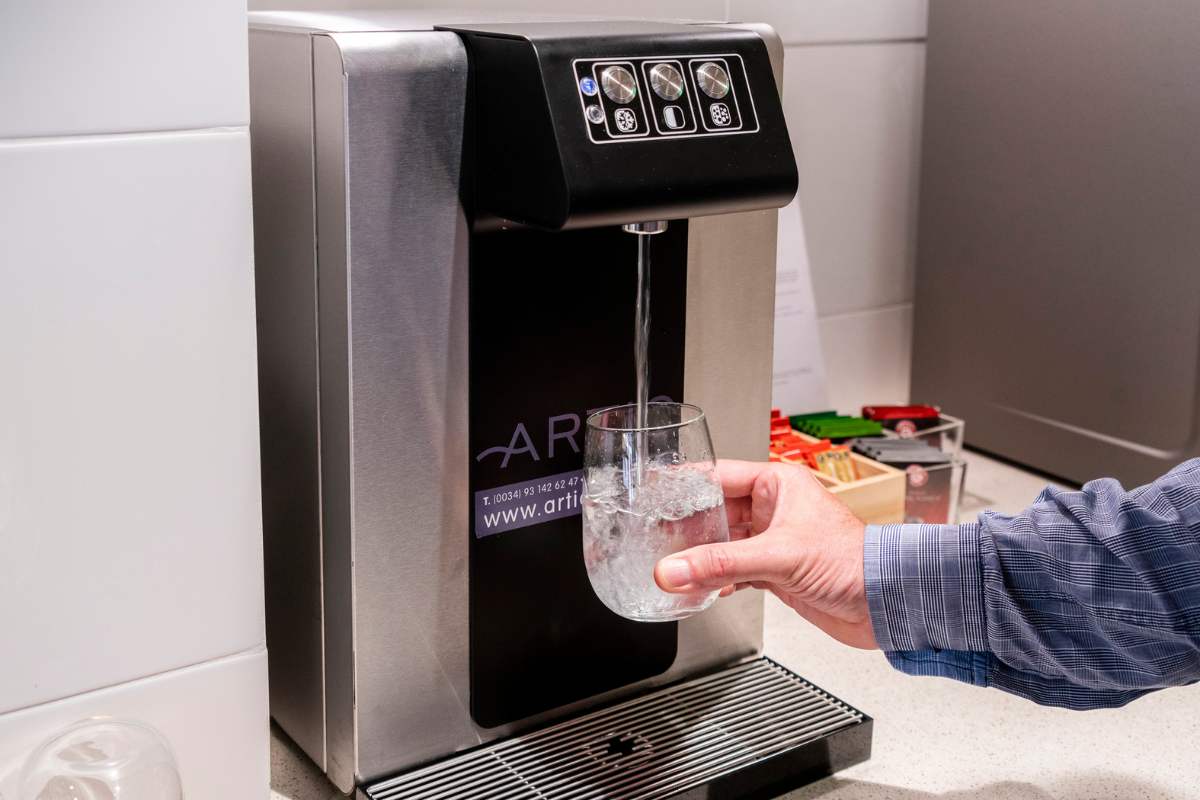 Secondly, we are moving towards a neutral BLUE SPA in our ARTIEM Audax by changing the wiring logic. From now on, increased electrical efficiency in these facilities enables us to regulate consumption according to occupancy. Thus, this "nearly" Net Zero BLUE SPA impacts on our carbon footprint reduction and water efficiency targets.
Thirdly, we have extended the ARTIEM Audax's intelligent climate control to ARTIEM Capri and ARTIEM Carlos. This means we manage to reduce our energy consumption by 6% and reduce our operational carbon footprint.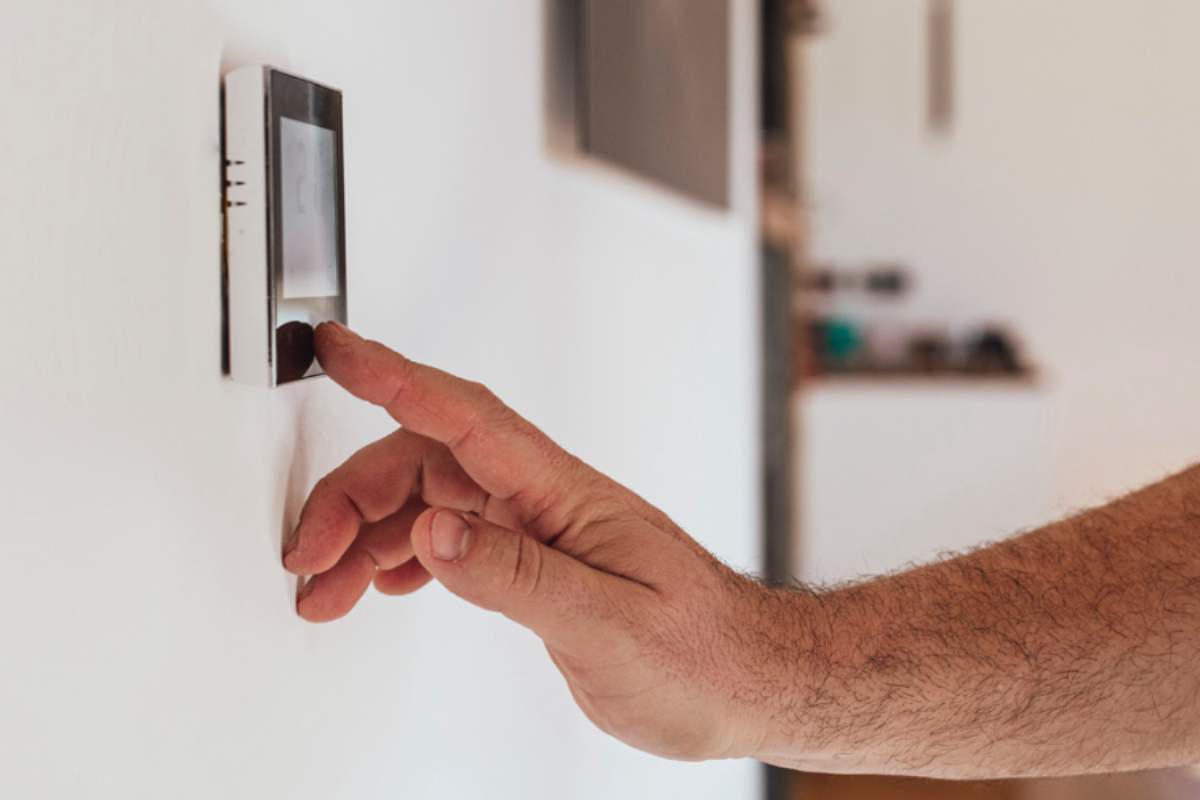 Fourthly, we have installed an anti-limescale protection system so as to reduce water consumption in our ARTIEM Capri hotel. Thanks to this equipment we do away with using water softeners to treat water, as these involve washing and wasting water to the tune of about 300 m3 annually. This also means we no longer consume around 12 tonnes of salt per year. By doing so, we continue to pursue our impact goal of managing water resources efficiently.
Lastly, we have installed cardboard and plastic balers at ARTIEM Audax, ARTIEM Carlos and ARTIEM Capri to optimise space in our waste storage areas and facilitate waste management, thereby reducing the need for collection by the waste manager and, consequently, its carbon footprint.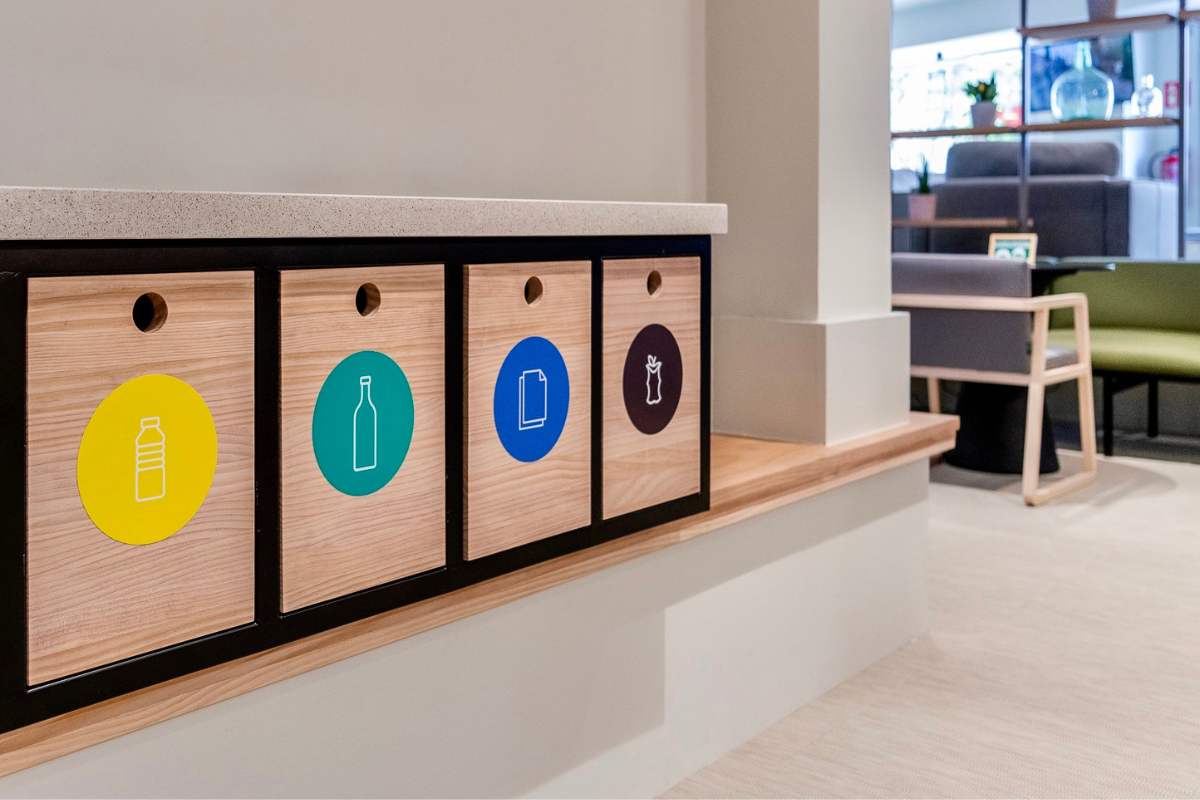 Furthermore, in an effort to keep our actions within the premise of generating a triple impact, we came to an agreement with Pasqual Calbó i Caldés High School (Mahón) to donate all the thermostats removed so they could be used by students in their practical work. Not only did this give the equipment a new lease on life, but students were also encouraged to help implement the spa control domotics. We are thus doing our bit to impart quality education in upcoming generations.
We were able to undertake all these projects, involving a total investment of almost 155,000 euros, thanks to 76,486 euros in subsidy awarded by the Biosphere Reserve Agency. We keep striving to implement new sustainable initiatives so as to attain our goal of being a Net Positive organisation while continuing to inspire people to be happy.