The best thing about booking with Artiem
We like to make you smile
See more
Be (even) more special.
Discover all the advantages of The One and join the club.
See more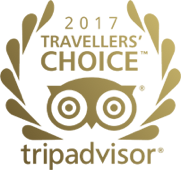 Great staff
While there we met a number of people who had returned several times and I can see why. The personal service offered to every guest was literally the best I have had. They knew who had been before, who was new, when you were leaving and preferences. The selection of food at very meal was extensive with some items cooked then and there in the restaurant. Drinks were good quality and value and midday meals good value.

The view of the hotel from outside does not do justice to this great place so don't judge a book by its cover. Evening meals watching the last of the sun shining on the other side of the Barbour, large and small boats passing nearby and almost permanently blue. The rooms are a good size and sea views start and finish the day on a natural high.
Fantastic hotel!
My husband and I stayed at Artiem Carlos III to celebrate our first anniversary the last week of October 2017. The highlight of our stay was definitely the reception team; Daniela was really helpful in helping my husband plan the trip and Juan gave us the absolute best recommendations in the area, thanks to him we visited the best beaches!

The rooms and amenities are really nice and the showers are amazing! Another thing that definitely stood out was the breakfast offering: the omelet station and the fresh croissants were a must every day to start our mornings.

We had an amazing stay, couldn't be happier!
Vacation
Me and my wife stayed at this fantastic hotel during one week in October. Very friendly hotel staf and great breakfast and dinners. We had a room with a view over the ocean and that was worth the money. We will defenetly come back during 2018
Lovely quiet adult only hotel
This lovely, quiet, adult only hotel is ideally located for access to the beautiful Cala Galdana beach and the Cami De Caval walking trail. We wore walking boots and used our walking poles as the trails either side are rocky and quite hilly in places. Well worth the effort for wonderful views and great beaches. The hotel staff were very friendly and helpful. They gave advice about walks and bus timetables. The hotel is spotlessly clean and has pleasant sitting areas around the pool and bar areas. We enjoyed the food, especially the show cooking which ensured hot freshly cooked food. The other buffet food was not always hot but this is difficult to remedy. There was a great choice of breakfast food. Our room was below the level of the swimming pool which did mean that our terrace received no sun and so drying wet swimming clothes was difficult. As we're not people who sit around the hotel it was not a great problem. We found the room very quiet and comfortable. For views of the bay then higher rooms with balconies are a must. Some of the evening entertainment was particularly good, especially James the singer/songwriter guitarist, the male Duo singer + extremely good guitarist, a duo with lady singer + guitarist and the Flamenco dancers. The Flamenco dancers entertained us for over an hour with their energetic dancing and it was great to see this traditional entertainment which has sadly declined in many other hotels. Thank you to the hotel staff for a very enjoyable holiday and a welcome return to Cala Galdana.
FANTASTIC!
Gosh this place is a gem! Starting form the location: walking distance to bus station or taxi stand to take buses or taxi to rest of island> Mind you Mahon in itself is just the city one flies into, hardly a place for sight seeing. However owing to proximity to the public buses this hotel is a perfect base to explore rest of Menorca from: including taking buses to Calle En Porter beaches, Cova D'en Xoroi (famous club) and Cuitadella (port city on opposite end of island). The receptionists & staff are beyond helpful, always smiling and super eager to help with touristy stuff like bus schedules/maps. The room: spacious, clean, comfy, roomy. the shower: perfect: good water pressure, spacious, lotsa room. the morning BF buffet: amazing selection of meats, cheese, fruit platters, eggs, toasts and cakes and juices. In the price asked, I believe this was such an amazing deal esp in the peak visiting season of Aug 2017. I'd stay here again if I ever return and highly recommend this to all. No doubt about it.
Sunny & very peaceful Mahon
My wife & I stayed here in August this year "2017". I have to say this place is an absolute gem. Hotel is in a residential are quiet but a short walk away from the centre. Rooms are excellent & all you need! Breakfast is buffet & perfect! Never had an evening meal but from what i heard was also top notch. Staff are very knowledgeable about the area, local transport is reliable, plentiful & great value for your euro& bust station is only 2 mins from hotel. Don't hesitate to book you will not be disappointed.
Great concept
Even though Artiem Madrid is located away from the city center and within a residential neighborhood, it make up for it with the great urban green concept. The room is great, spacious and absolutely comfortable that you can stay in all day. The hotel has a recycling concept so even the garbage bin has color codes for different type of waste. Absolutely love The Green and I am guessing this is the reason why people keep coming back. Free snacks, pastries, drinks all day long and it is a nice lounge to chill and hang out. For those who like to exercise, there is a Cardio Gym and Gym in a bag that you can do your stretching in the room. Take Metro Line 7, alight at Barrio de la Concepcion and walk about 5-8 minutes to reach Artiem Madrid. This is my choice if I am coming back.
Brillient Hotel!!
Just back from 3 day city break, this Hotel is just perfect, after a busy day in the city come back relax, and enjoy the facilities of the 'Green Room'
Very close to the airport, very clean, helpful friendly staff, 25 mins out of city but local bus every 10 mins right outside the door, In a nice quiet area, to relax after a very busy day in the city, would thoroughly recommend.