Running a marathon seems like a perfect goal for the new year! Discover all the information about the new edition of Zurich Rock ´N´ Roll Running Series Madrid.
On April 23rd, we´ll live again one of the most exciting competitions in Madrid: the Zurich Rock ´N´ Roll Running Series Madrid. It has also been awarded as one of the best marathons on the planet! Are you in? We are!
Madrid´s Marathon, which has had 45 editions so far, is a true celebration of sports, both for amateur runners and professionals who enjoy beating the clock in the streets of the capital. That's why many participants repeat year after year to be captivated by this iconic competition.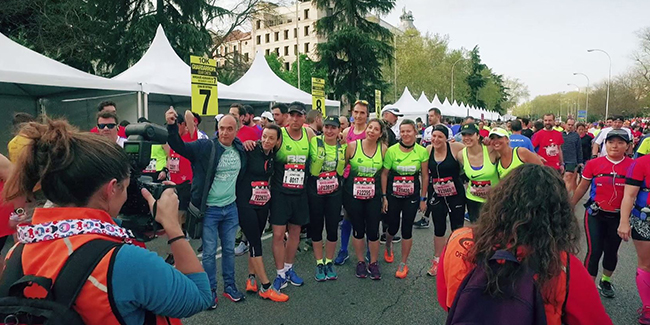 This edition, according to the organization, will have a participation of 39,000 runners, distributed between the three distances: 10K, half marathon and the full marathon of 42 kilometres. In addition, given the worldwide fame that EDP Rock 'n' Roll Madrid has acquired, many foreigner runners will join (around 10,000) from 110 different countries to discover the capital one step at a time.
Registrations are open and we at ARTIEM have already signed up. For several years we have been loyal to this race, following our philosophy of healthy living and commitment to sports. We train hard, we support each other and we share the satisfaction of having crossed the finish line.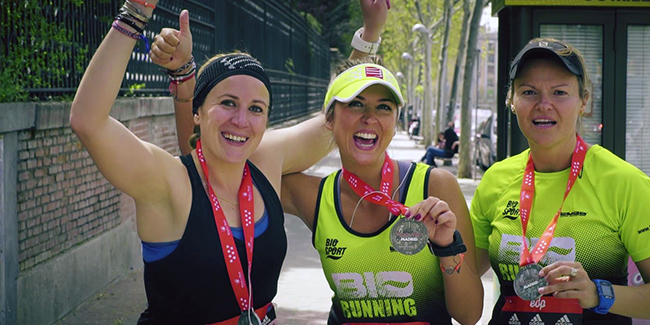 We invite you to join our team and live this exciting experience with us. Completing a marathon, or some of the reduced distances, maybe one of your resolutions for this upcoming new year. If you feel like it, we offer you the possibility of staying at ARTIEM Madrid with a package specially designed to accommodate, advise and facilitate runners' participation in this marathon. We put at your disposal everything you need for a stay rest, continue with your training routines and enjoy the most healthy and appropriate food in this scenario.
The special package includes:
Welcome pack: you'll be received as you deserve.

Energy snack: take a snack to the race so you don't lack strength in the course.

Healthy breakfast: to face the Zurich Rock ´N´ Roll Running Series Madrid with all the energy you need.

Round trip transfer to the race: to get to the starting line together.

Late check out: until 5:00 p.m. on April 24th so you don't have to leave in a rush. You've already run enough!

Recovery lunch: a lunch to recover strengths and share experiences among runners.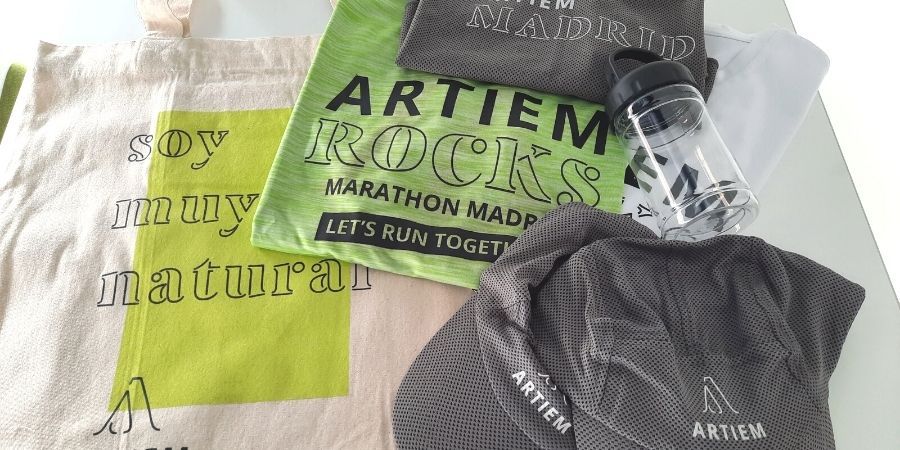 If you´re already convinced, you only have to book through our web and start training for Madrid´s marathon. In the past we've given you tips to prepare a triathlon so now, in order to face the Zurich Rock ´n´ Roll Running Series Madrid, we want to share with you some recommendations to focus your training for this race:
To avoid injuries that might delay your preparation process, always warm up and do some strength exercises.

Test the refreshment process during the previous weeks. Try to get used to drinking and running at the same time.

Define and improve your position when running. Remember: always keep your head up and your back straight.

Choose a type of shoe appropriate to your type of footprint.

Prepare the practices including progressions in short distances at the beginning, which will go up as time goes by.
By following a good routine of training and a balanced diet you will be prepared to be a finisher in the Zurich Rock ´n´ Roll Running Series Madrid. Live this race with excitement and complete the experience by booking an unforgettable stay at ARTIEM Madrid.