Mid afternoon – hot summer day in July – cobblestone streets in the historic centre of Ciutadella de Menorca are deserted.
Mid afternoon – hot summer day in July – cobblestone streets in the historic centre of Ciutadella de Menorca are deserted. Earlier the town was a hub of activity. People hustled about the old houses and palaces that date back centuries, terraces were full with locals & visitors sipping café and the fish market was packed with prospective customers. Now the only sign of life is the alluring smell of seafood paella wafting from all directions. Time for a long lunch, siesta & swim. Here the best time of the day is reserved for play, not work.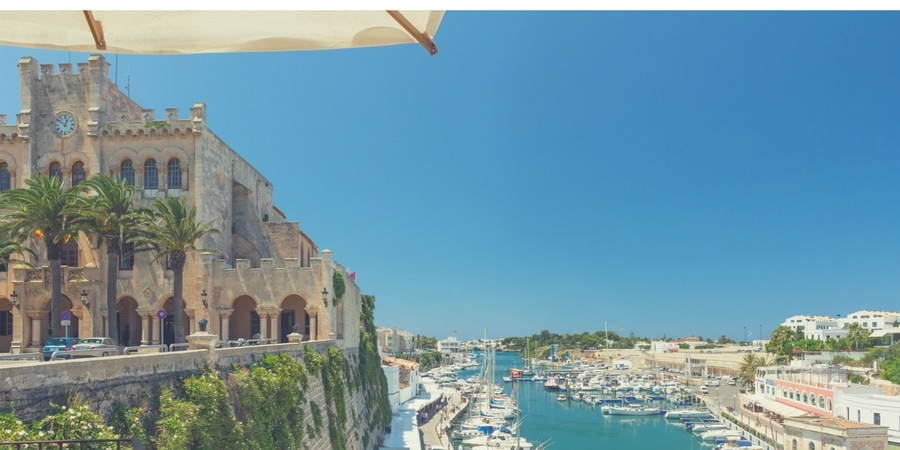 Port Ciutadella de Menorca[/caption] Off the coast of Barcelona lies the Balearic Archipelago. The least known of the four islands is Menorca, the second largest and most easterly of the group. It's the first place in Spain to see the sunrise.
One of the Mediterranean's best kept secrets & Menorcans like it that way.
nlike other places in the Med that have lost some of their charm to make way for tourism, Menorca's priority is preservation and harmony instead of promotion and economics. In 1993 Menorca was declared a UNESCO biosphere reserve due to the quality of its environment. This status limits development and ensures the quality of life of both people and delicate ecosystems. Surrounded by the sea in inviting shades of blue, scattered with delightful towns rich in tradition, and decorated by dozens of pristine beaches on the coastline, it's a captivating place to visit, one that you could easily call home.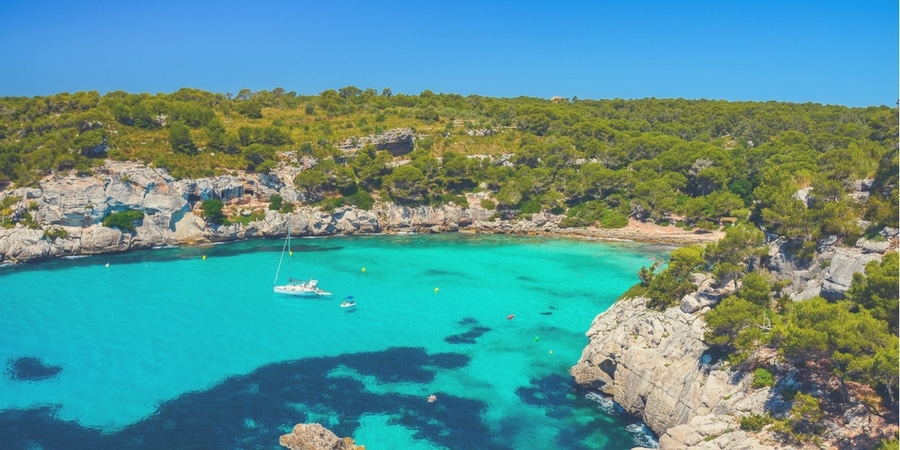 The local lifestyle focuses around these four Fs – family, friends, food and fiesta.
The first three are an integral part of daily life sharing good food with loved ones; the fourth is mixing the first three with the annual town celebrations. Most local fiestas feature the island's purebred black stallions and their riders from generations of Menorcan farming families.
These are unforgettable occasions of pure joy that shake your soul and give you a chance to celebrate life like the Menorcans do.
With about 300 days of sun & mild winters, the climate allows for the perfect mix of relaxation and activity. For families there are safe and welcoming resorts specifically to cater. For entertainment there are excellent restaurants & clubs as nightlife starts and finishes late. For the adventure lovers, the island has a complete selection of outdoor activities particularly cycling, kayak, hiking, horse riding, diving and sailing. For those who like indulgence, Menorca is a gastronomic delight of fresh meat & produce, cheeses, wine and an exceptional selection of seafood. The speciality dish is Lobster Soup; however the island is also famed for its own brand of gin and liquors under the name of Xoriguer, Mahon.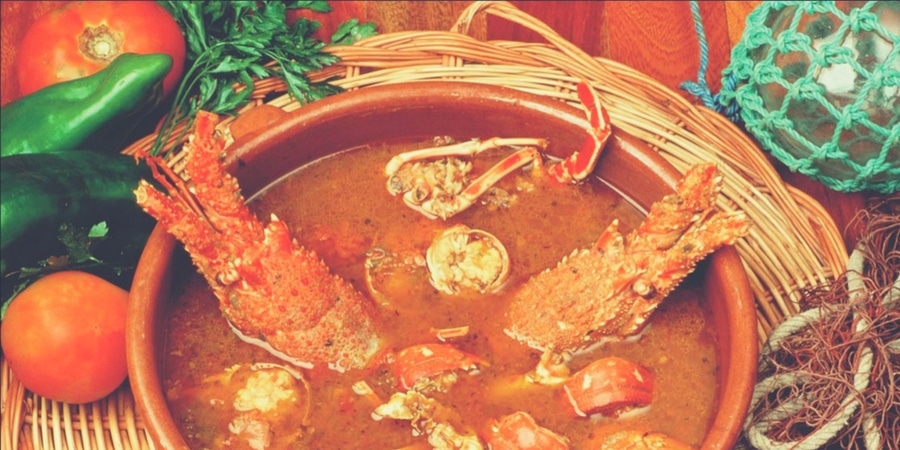 Did you know?
Mayonnaise originated in Menorca. Created in the island's capital Mahon and originally called Salsa Mahonesa, it was adopted by the French during their occupancy of the island in the 1700.
You can also enjoy a day at a spa, a round of golf, a sunset supper on a rented yacht or simply spend every day at a different beach – each as equally as divine as the last.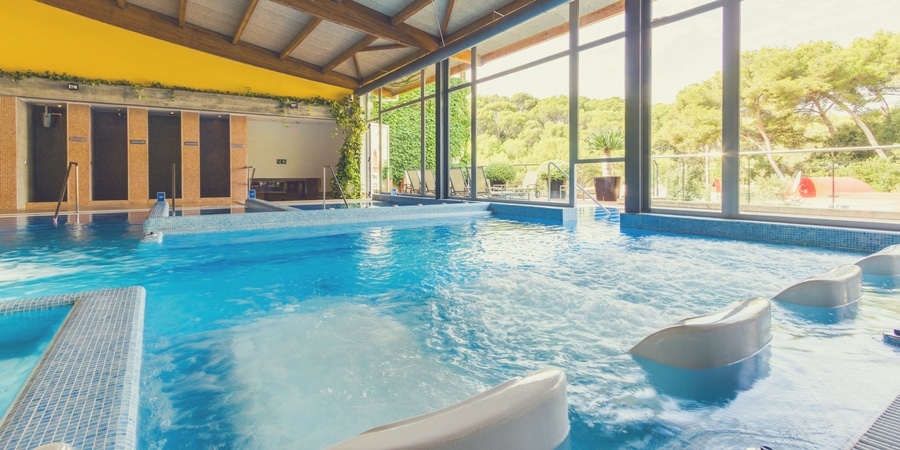 By the way the shops in town open again at 5.00pm, but don't rush back from whatever you are doing, there is always mañana.
DARE to try a few words in the local lingo on your next holiday…
Everyone in Menorca is bilingual speaking a dialect of Catalan called Menorquin as well as Spanish. Many also speak English. As locals switch between languages with ease, tourists often remain timid to speak until they know they will be understood. Forget embarrassment and DARE to try a few new words in a foreign language. You will love the people and place so much more. Order your meal, greet people, or try a few phrases. Non English speaking people are very tolerant and appreciative. I guarantee you will be received with genuine smiles and open arms!
Vanessa Jeny is the founder of MenorcaBlue.com, an online guide on how to enjoy the best of Menorca and live the local lifestyle. She helps connect the top tourist services on the island with discerning travelers looking for authentic local experiences on holiday.