We believe in the power of water as a source of well-being, that´s why in ARTIEM Audax you will have the possibility to enjoy its benefits in different spaces.
Water is a source of life and well-being: it refreshes the body, relaxes the muscles and clears the mind. While you float you feel light, as if you were flying, and all the worries are diluted allowing you to focus on just enjoying the moment. Beach, pool, jacuzzi ... in ARTIEM Audax you will find different ways to enjoy and feel all the benefits of water.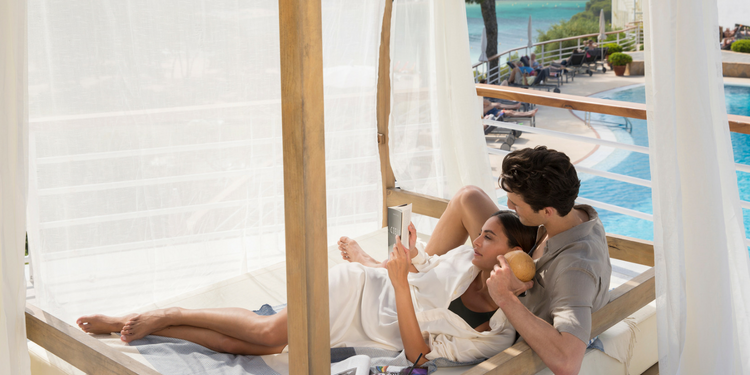 Water transmits sensations. Floating on the sea, letting the waves carry you while the sun warms your body, generates absolute calm. On the other hand, when you jump into the pool and your body sinks in the water you feel revitalized. Some cultures, in fact, relate this element with feelings, emotions, instincts, the unconscious, thought ...
Hydrotherapy consists in the use of fresh water to generate well-being in the body, taking advantage of its healing properties. It´s been proven as a useful method for treating, for example, muscle tension, spinal conditions or to reduce the pain produced by osteoarthritis, arthritis, lumbago or headaches.
Differently, in thalassotherapy it is sea water -and all its components- the one used for therapeutic purposes. It helps reduce muscular problems, like the tendonitis; circulatory problems, such as varicose veins; or to reduce the famous stress that affects many today. There are thalassotherapy spas, but a swim in the sea is also very beneficial.
As you know, at ARTIEM we are all about trying to inspire happiness and we believe that at our ARTIEM Audax hotel it´s very easy to reach that ideal state of well-being through fresh water. This hotel is a window to the Mediterranean and the crystal clear waters that bathe Cala Galdana, where it´s located. You´ll wake up every day to the sound of the waves and enjoy the sea breeze. But, if that wasn´t enough, we also have an outdoor pool and a wonderful spa that also happens to be one of the largest in Menorca.
Blue Spa: the thermal circuit of ARTIEM Audax
700 square meters designed to enjoy and feel all the benefits of water on your body while enjoying the views. Our Blue Spa is a temple of well-being and relaxation that allows you to reconnect with yourself during the hour and a half that each session lasts.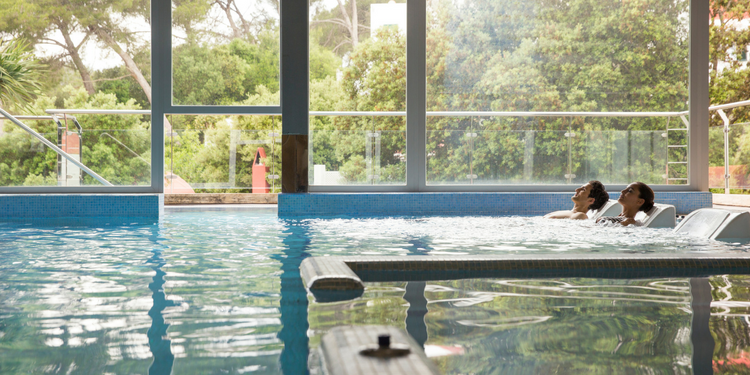 Blue Spa is considered the largest and most complete thermal circuit in Menorca. It comes as no surprise, since in its facilities it offers:
Hydromassage pools with jacuzzi at 34 and 38 degrees Celsius each.
Bubble seats and chairs.
Cervical water jet.
Toning pool at 12 Celsius degrees.
Four types of special showers.
Footbath.
Roman thermae.
Finnish sauna.
Turkish bath.
Thermal sunbeds.
Relaxation area.
Outdoor terrace with sun loungers.
This is the perfect place to dedicate an hour and a half to yourself trying to find the perfect balance between body and mind.
Cala Galdana: Menorca´s most beautiful cove
Cala Galdana is nature at its finest: its shape resembles a crescent moon, it´s embraced by two large cliffs and the interior is bordered by a beautiful pine forest. The water which deserves its own chapter: turquoise, quiet, clean and full of wildlife.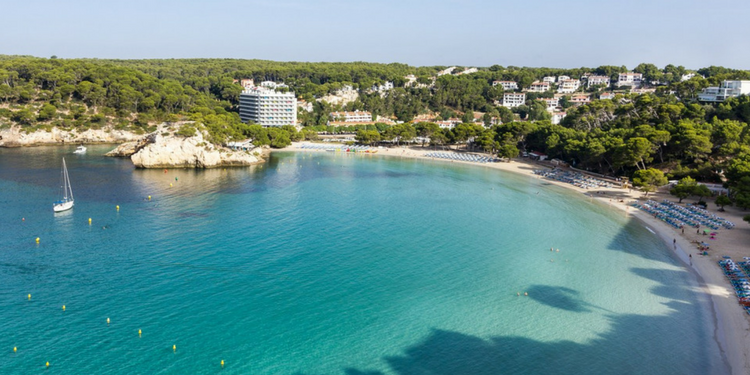 This beautiful cove lies at the hotel´s feet, so you will be able to enjoy it as you wish. You can choose to relax every day by walking along its shore, letting the water wet your feet, or to swim gently from end to end.
However, at our ARTIEM Audax hotel we like to use Cala Galdana as a source of fun and entertainment. We love diving to see fish, kayaking, paddle surfing ... that's why we have our specialized Sports & Nature team that can advise you on how to get the most out of Cala Galdana and practice water sports here.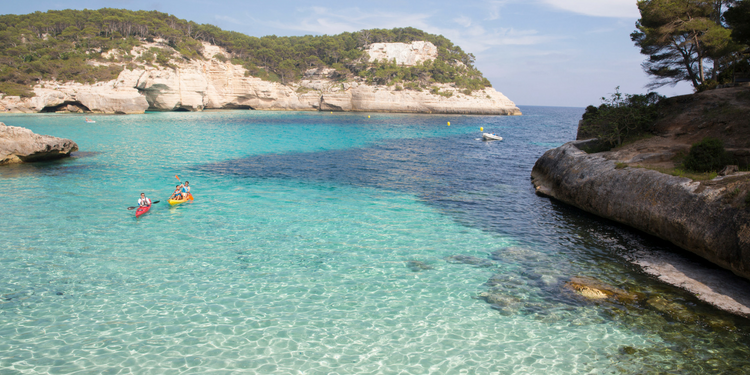 Outdoor swimming pools: your favorite place in ARTIEM Audax
The outdoor pools at ARTIEM Audax merge with the landscape of Cala Galdana, giving you the sensation of swimming in the sea. There are two of them and they are located at different levels creating a small waterfall falling from one to the other. They are, of course, surrounded by sunbeds and Balinese beds so that you can relax under the sun after swimming.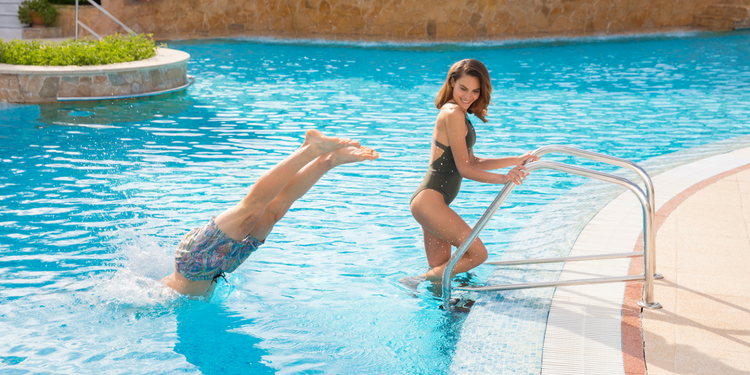 In addition, as ARTIEM Audax is an adults only hotel you will have the guarantee of being able to enjoy this area in an adult and quiet environment.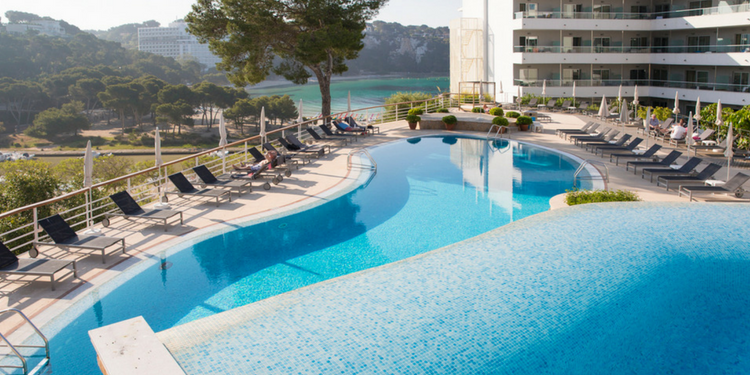 As you can see, in ARTIEM Audax you will find the perfect spaces to enjoy water and all its benefits. You just have to choose your preferences and enjoy the emotions that flow from within you.