Include relaxation techniques in your daily routine with the help of these apps and start to experience all the benefits. Say goodbye to stress!
Relaxation methods are very powerful tools to manage and control daily stress. The bad habits that we habitually drag, such as the rush or long hours of work, end up taking their toll on our health and well-being. Therefore, from time to time, it´s necessary to stop and find new ways to relax and overcome those moments of anxiety.
The power and effectiveness of relaxation techniques are based on self-regulation; that is, you yourself learn to control the impulses of your body and return to a state of calm in a natural way. In these processes no chemicals or psychotropic drugs intervene, but instead it´s you who generates the substances that the body needs to feel good.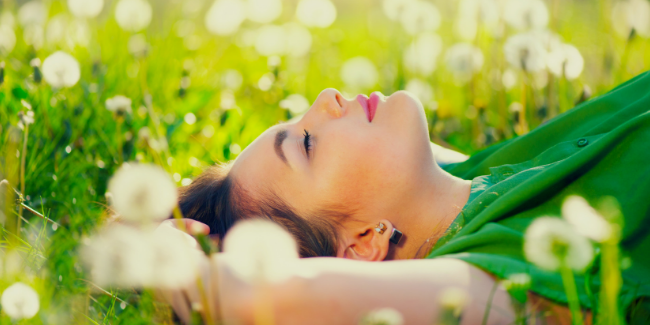 These relaxation methods are not only useful for people suffering from stress or anxiety, anyone can benefit from its effects:
Sense of well-being.
Greater control of the body.
Reduction of blood pressure.
A break on negative thoughts.
Improvement of self-esteem
Reduction of the levels of cortisol (stress hormone) in the blood.
Improvement on sleep.
Reduction of muscle tension.
But when should we use these relaxation methods? The best idea is to dedicate a few minutes to yourself each day and put them into practice. For example, when you come back every day from the office you can meditate ten minutes to disconnect from work. With time, you will have more control of your body and you will be able to deal more easily with moments of stress.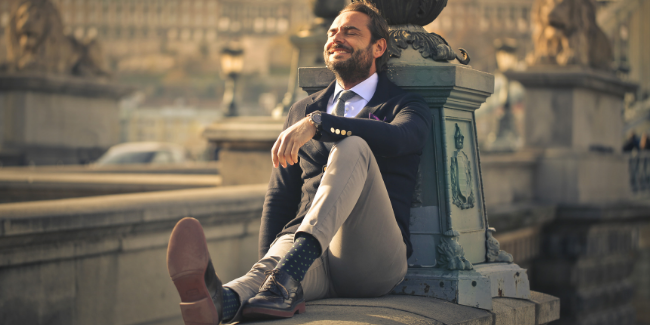 Nowadays, thanks to Internet and new technologies, entering the world of relaxation techniques is very easy. There are numerous resources at your fingertips! To be able to perform your relaxation practice wherever you are, we recommend a series of mindfulness apps that will be very useful and will help you get started:
1. Calm
If your goal is to reduce anxiety and sleep better, you can try Calm, one of the most famous apps. To reach your goal they propose different techniques, ranging from guided meditation to breathing exercises or relaxing scenarios that help transport you to other places. It also has stories for you to fall asleep easily every night and an exclusive master class of mindfulness. There is a Spanish version and you can start by trying the free version.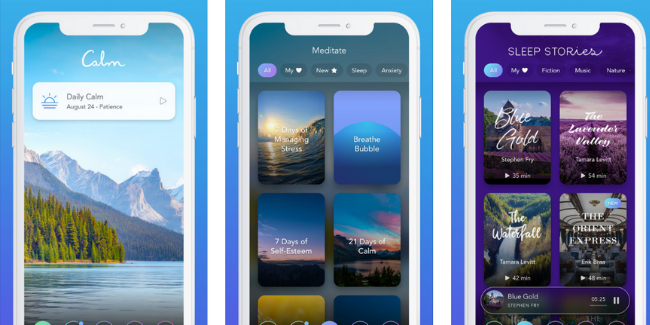 Image: www.itunes.apple.com
2. Headspace
This app was created in 2018 by a Buddhist monk with the goal of "improving health and happiness in the world." In it you will find 10 minute guided sessions in which all you have to do is to focus on the present moment. There is a free basic package but then, if you like it, you can subscribe by paying different fees.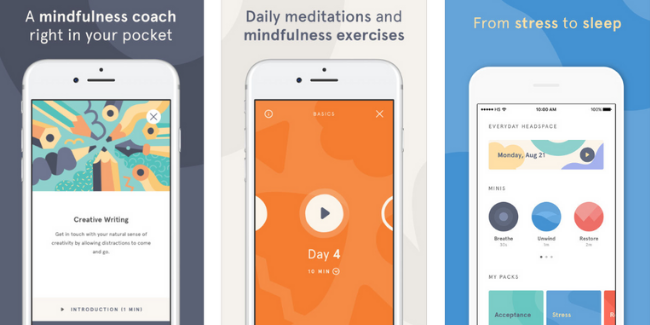 Image: www.itunes.apple.com
3. Aura
Aura is an app that acts almost as a spiritual guide. Every day it asks how you feel and, based on that, it proposes different relaxation techniques: meditation, sounds of nature, short stories, coaching sessions, music and, also, a thank-you diary to write down the good things that have happened to you during the day.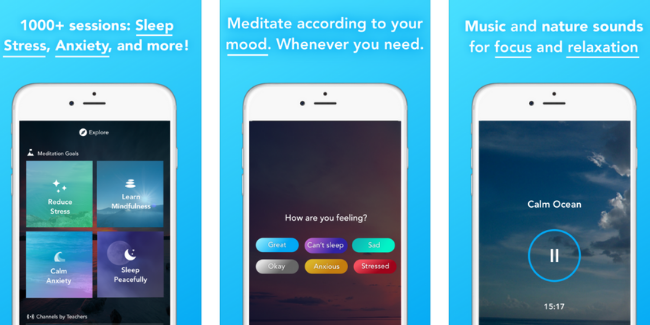 Image: www.itunes.apple.com
4. Intimind
This app "to meditate in Spanish" proposes you take a break to find your daily wellbeing. For this, you have up to 200 guided meditations that increase their duration as you go. It´s elaborated by psychologists expert in mindfulness and offers the first 13 meditations for free.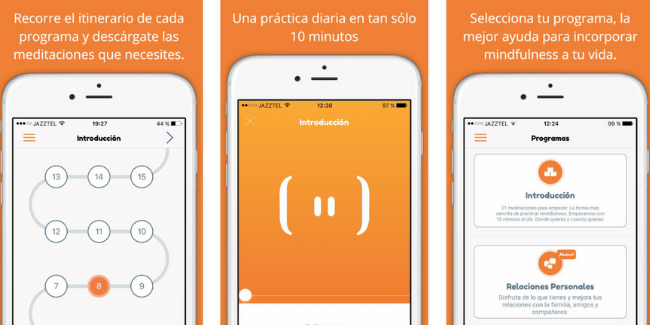 Image: www.itunes.apple.com
5. Buddhify
This app is not free, but its cost is very low: € 2.50 in a single payment. It´s highly recommended, as it adapts the type of meditation to what you are doing so that you can practice mindfulness in the office, while walking your dog or during dinner. Be aware that it´s only available in English.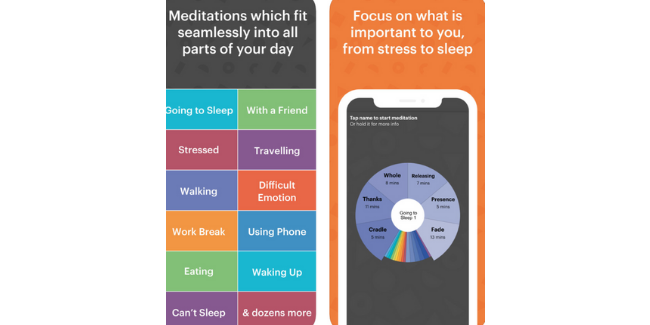 Image: www.itunes.apple.com
6. Prana Breath: Calm & Meditate
Among the relaxation methods that exist, breathing techniques are the most popular. This app specializes in the power of breathing to increase your attention and find inner well-being. Their proposal is based on a dedication of only 7 to 15 minutes a day to notice the effects.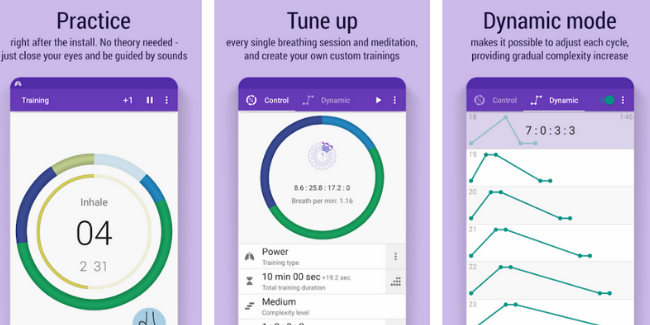 Image: www.play.google.com
7. Stop, Breathe & Think
This app is very complete, as it offers guided meditations, videos of yoga and acupressure ... so it will definitely help you find peace and control of your body. You´ll find more than 30 activities in the free version and 80 in the paid one.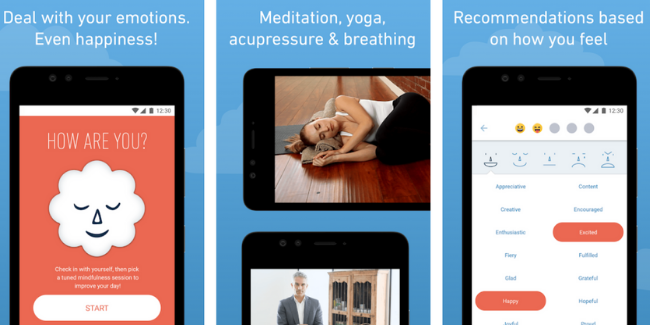 Image: www.play.google.com
8. WHITE NOISE LITE
This application helps you fall asleep thanks to a selection of relaxing sounds such as rain, wind or Tibetan bowls. In addition, it has alarms prepared to wake you in time but with tranquility.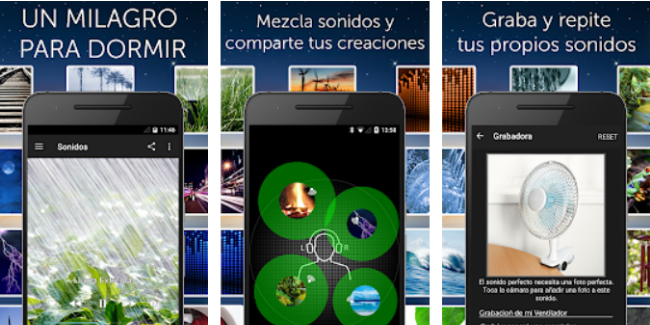 Imagen: www.play.google.com
9. LIFE CHARGE
This free app proposes a method of relaxation different from the rest: write down in a list both the positive and negative things that have happened during the day to put them in perspective and find a peace of mind that is key to feel good.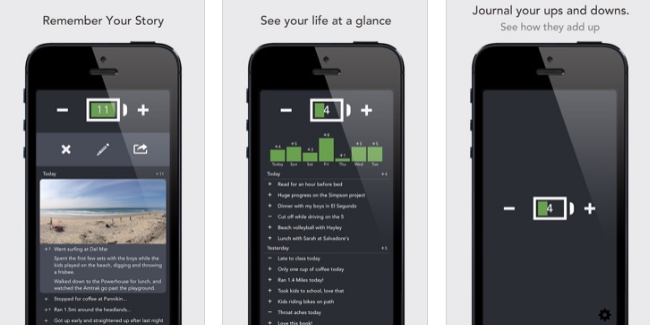 Imagen: www.itunes.apple.com
10. TAYASUI COLOR
Get rid of daily stress with an action as simple as coloring. Choose a design, choose a brush, color...and create! This app also includes sound effects that make the experience more real and relaxing. It's perfect for entertaining you when you're on the move or waiting.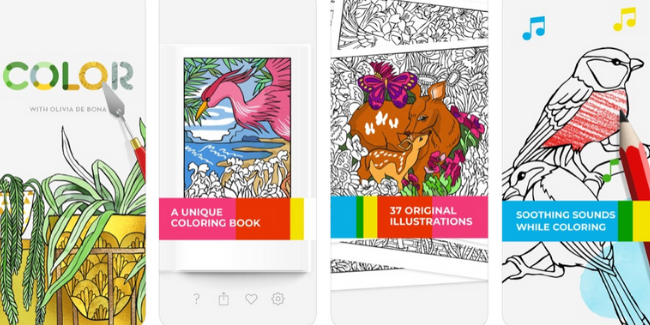 Imagen: www.itunes.apple.com
And if none of this works, book a weekend getaway at an ARTIEM hotel. All of them have a space for well-being and relaxation designed to disconnect from the world and reconnect with yourself. In Menorca, for example, we recommend ARTIEM Carlos next to the port of Mahón or ARTIEM Audax which has the largest and most complete thermal circuit on the island. And if you prefer to stay in the peninsula, do not hesitate to visit ARTIEM Asturias to relax in the middle of nature. You will return renewed!