Sergio Turull arrived on the island with just one thing on his mind: to run the whole 185 kilometers of the Camí de Cavalls. We tell you about his experience!
At 9.30 in the morning of August 7th, Sergio Turull took the first step to achieve his challenge: to run a whole lap around Menorca (185 kilometers) in order to support people suffering with fibromyalgia. 38 hours of race to feel the pain and fatigue suffered by people with this disease and make people more sensitive about it.
Sergio Turull has been collaborating with the Catalan Association of patients Affected by Fibromyalgia (ACAF) since 2014 and, every year, they carry out a new sports challenge to catch the attention of the general public and thus raise awareness about this disease. Last year they chose the Camino de Santiago, and this year it was time for Menorca´s Camí de Cavalls. This path surrounds the island along the coast and totals 185 kilometers. It´s normally completed in stages, but Sergio wanted to go one step further and running it nonstop.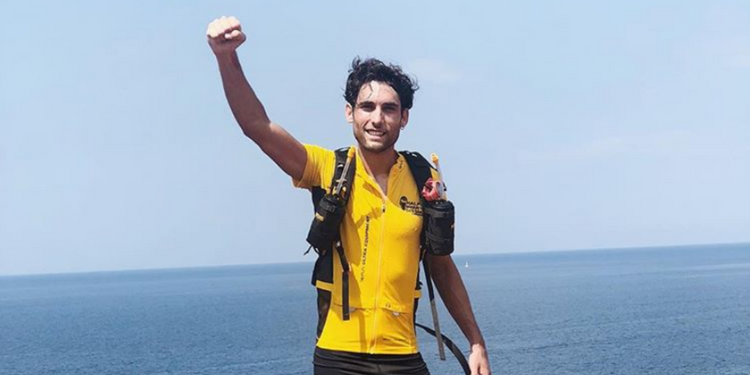 His journey began in the Plaza de Es Pins in Ciutadella just before heading to the north coast of the island. He run the first 30 kilometers on his own, with the only assistance of a car that accompanied him to provide supplies each 10 kilometers. However, the sun soon began to shine stronger, causing really intense heat which made the water tanks that he was wearing ran out faster than initially expected. From there, different people from the team took turns to accompany him and provide him with more water. Besides the complications caused by temperature, the north coast of the island is the most technically demanding: "it was very hard because there were many rocks and it was complicated to go on ... but it was also the part with the most beautiful landscapes", remember.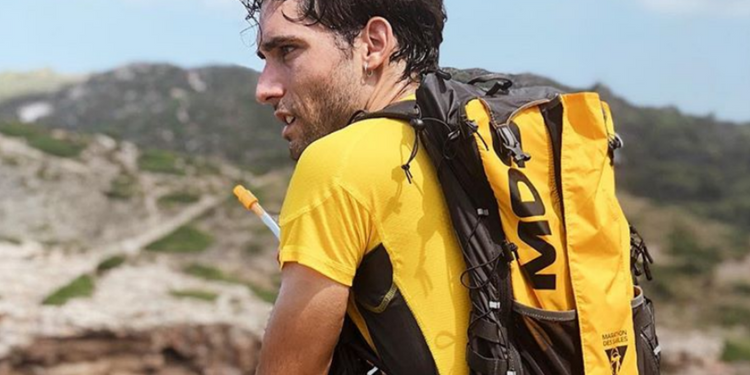 The night meant a nice break, contrary to what one would initially imagine, as the temperature is much more pleasant for running. It also helped him a lot to have some friends by his side in some moments encouraging him in his challenge. Nonetheless, after 80 kilometers fatigue began to take its toll and he had his first crisis. "Any long-distance runner knows that there are times when your energies are low and you feel like you can´t go on it anymore. It is very important to know how to manage this moments, rest and recover strength to get back on track. It's normal.", Sergio explains. His second crisis came up at 140 kilometers, as night was coming again and it seemed that he´d never reach the finish line. But he did.
"In the last kilometers many people, friends, people who followed us through social media ... joined us and the end was much more enjoyable. When we got back to Ciutadella we took out the flag of the Association and lived a very beautiful and exciting moment" he recalls. 38 hours and 185 kilometers later Sergio had managed to success in his challenge in favor of people with fibromyalgia. His experience was recorded in this video:
After almost two days running, Sergio enjoyed a well-deserved rest in one of ARTIEM Audax´s rooms where, in addition, he was served a dinner specially conceived to regain energies. "The entire ARTIEM team took care of us before, during and after the challenge," he says. The Jacuzzi tub in his room also helped him relax his muscles and recover to enjoy a couple of days visiting the island.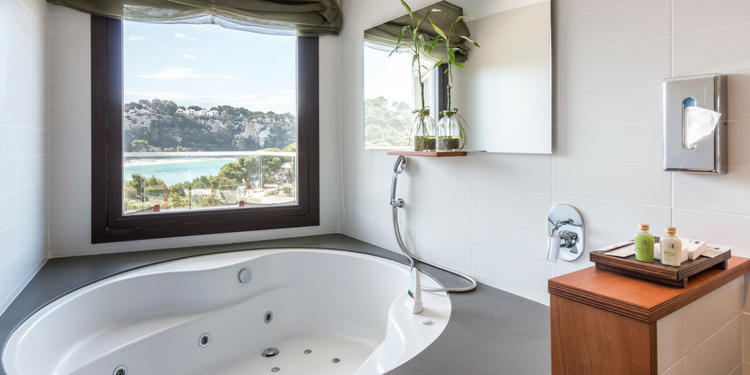 He also took a kayak route along the coast from Cala Galdana and enjoy the coves of the area. "I had never been to Menorca before and the truth is that it is very beautiful," the runner confesses.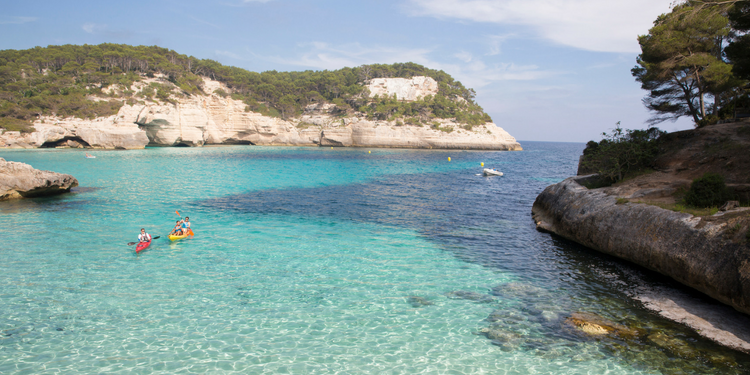 His experience on the island was so satisfactory that he´s sure he´ll return in the near future, either to run or to continue enjoying its landscapes in a more relaxed way. However, every future visit to this place will be special for Turull after having reached his challenge and managed to raise awareness amongst hundreds of people about fibromyalgia, a disease that many people suffer.