Menorca is one of the most beautiful, peaceful islands in the Mediterranean and our hotel ARTIEM Carlos is the perfect place to stay there. Located in the village of Es Castell, near Mahón, our hotel is a haven of peace and tranquillity, ideal to rest and unwind from daily stress.
Still not convinced? Here are ten reasons to choose our hotel ARTIEM Carlos for your next trip to Menorca:
Location: SPAIN'S FIRST SUNRISE
Hotel ARTIEM Carlos enjoys a privileged location in Es Castell, a quiet village on the coast, just a few minutes drive from the island's best beaches. Located right in the town's heart, the hotel offers easy access to a fabulous variety of restaurants, bars and shops. Furthermore, it is only a ten-minute drive from the capital, Mahón, and a 15-minute drive from the island's most popular beaches. So, whether you are looking for a relaxed atmosphere away from the tourist bustle or the convenience of being close to all the island has to offer, Hotel ARTIEM Carlos is an excellent choice for your stay in Menorca.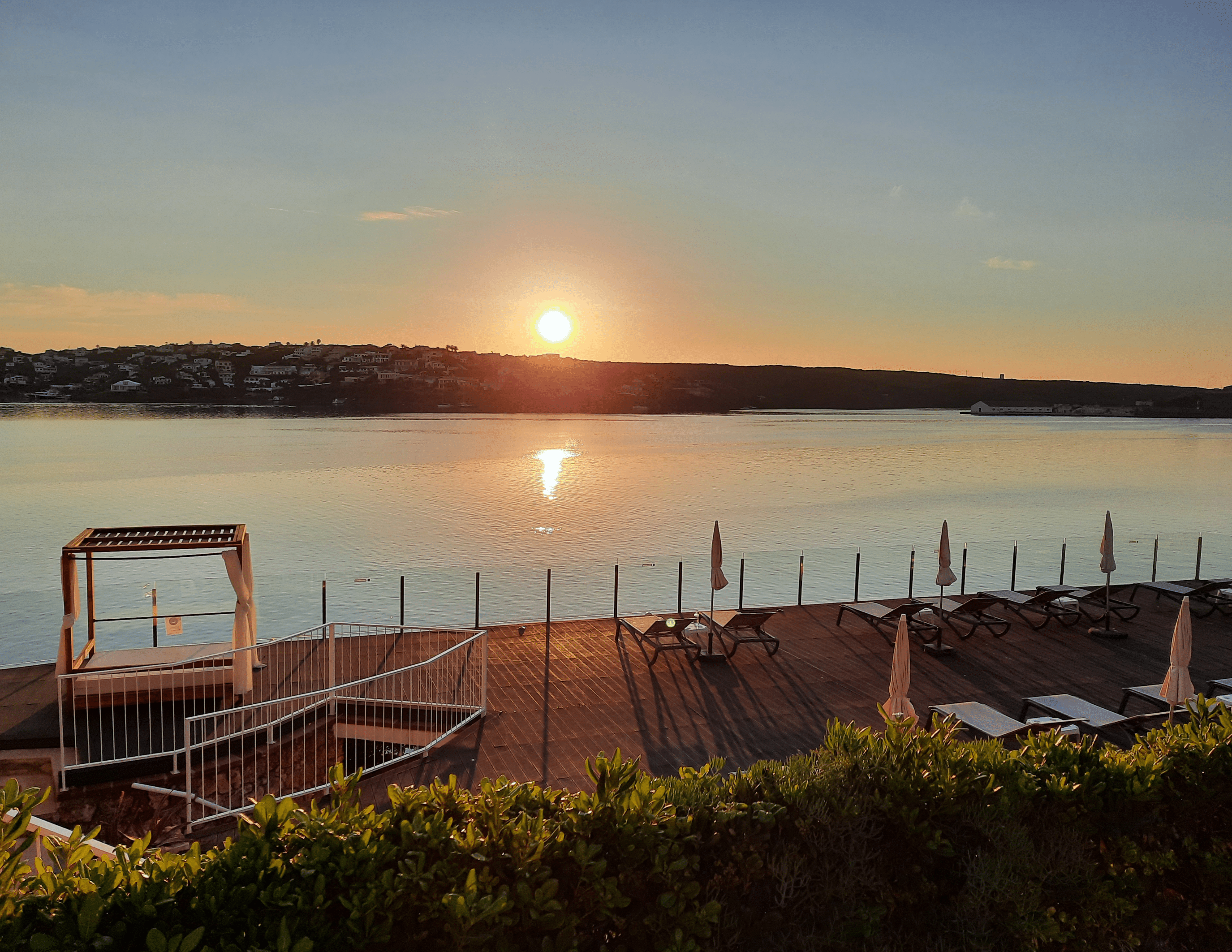 Views: THE FINEST VIEWS OF MAHÓN PORT
Hotel ARTIEM Carlos offers you spectacular views of the Mediterranean that will take your breath away and make your stay even more special. Our rooms are strategically located to offer you breathtaking views of Mahón Port, one of the Mediterranean's largest and most beautiful harbours. What is more, our terrace is the perfect place to kick back and enjoy spectacular panoramas of Es Castell and Mahón Port. Over a coffee in the morning or sipping a cocktail at sunset, our sea views are the best way to experience Menorca's natural beauty.
Rooms: A PLACE TO REST
At Hotel ARTIEM Carlos, we want you to feel at home during your stay in Menorca. All our rooms have been designed to guarantee a comfortable, relaxing stay. They are luminous and decorated in a modern style that will have you feeling you have stumbled into an oasis of calm. We want you to feel even better than at home during your stay at Hotel ARTIEM Carlos. That is why all rooms are equipped with all the comforts needed to ensure a memorable stay in Menorca.
Cuisine: LOCAL FLAVOURS BESIDE THE SEA
We strive to offer our guests an unforgettable dining experience via a selection of dishes prepared using fresh, premium-quality products. Our restaurant Medi excels for its culinary offer based on local seasonal products, serving dishes prepared with passion and care. If you want to relax with a cocktail or refreshment, our Dock lounge & snack bar is the perfect spot to enjoy a wide variety of snacks and tapas during the day. In the evening it is a divine setting to relax and chill out.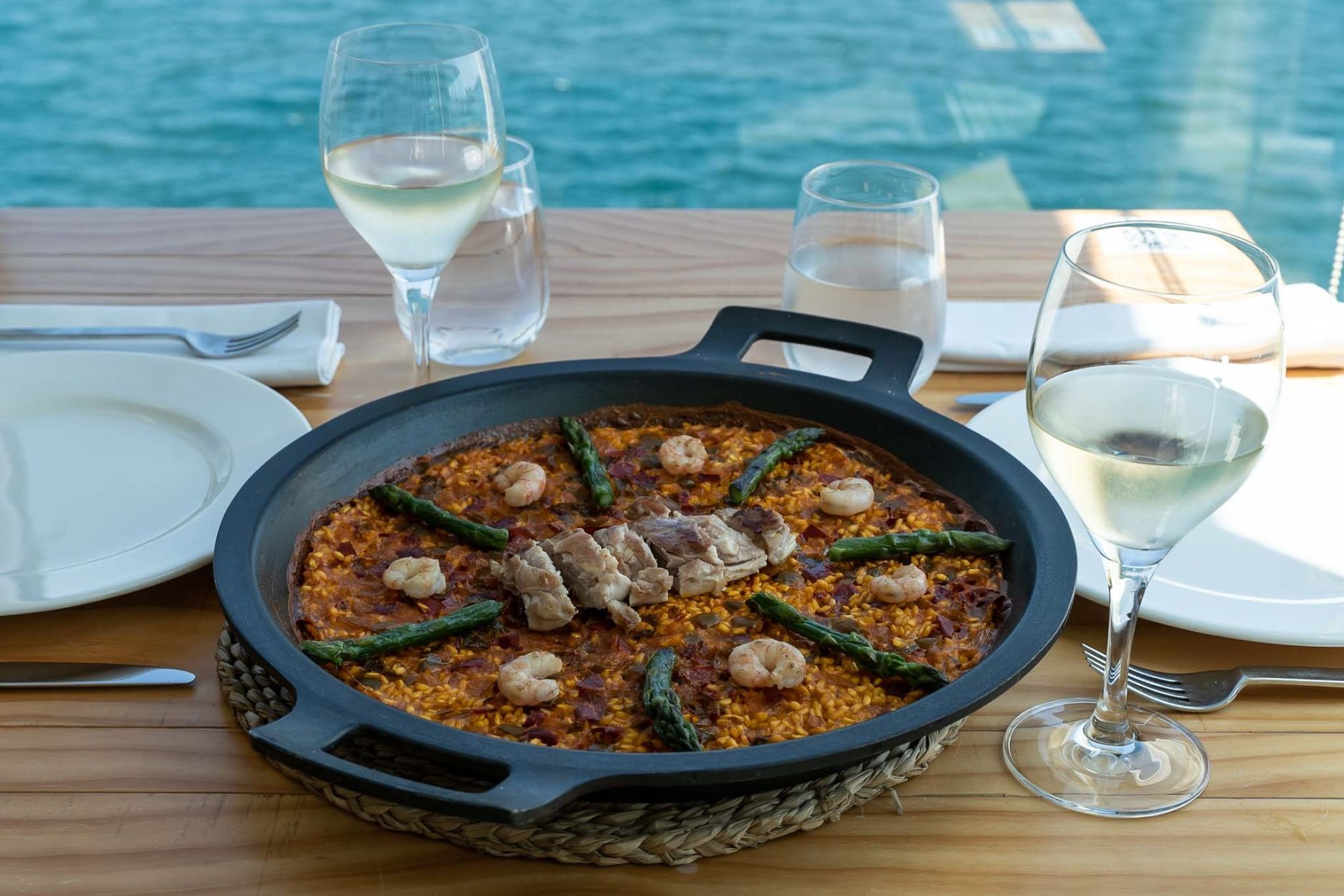 Sauna and wellness: A CORNER OF COMFORT
We want you to enjoy a memorable holiday at our hotel. So, we offer you a wellness area equipped with state-of-the-art equipment, a sauna where you can relax after your workout and a wellness area to receive treatments and massages that will have you feeling renewed.
Activities: DISCOVER MENORCA'S BEAUTY
At our hotel we help you organise different activities so that you can discover the island's most beautiful spots. Try hiking, cycling, boat trips and much more. Moreover, if you love water sports, Menorca is a paradise for practising them. From our hotel we can help you organise activities such as paddle surfing, kayaking, diving and much more.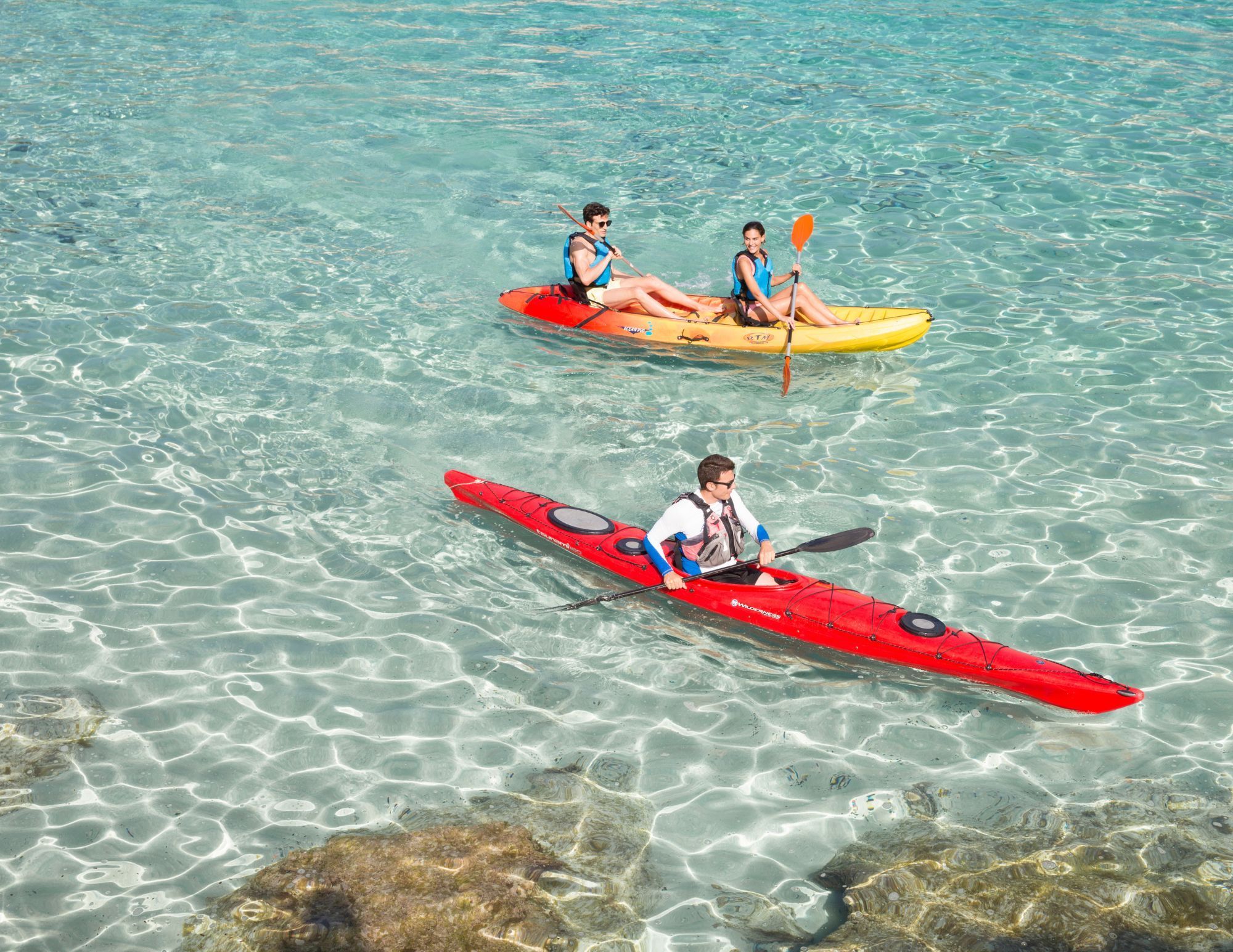 Exceptional customer service: ALWAYS THERE TO MAKE YOUR STAY A UNIQUE EXPERIENCE
At our hotel, we are committed to providing exceptional customer service. Our staff are available 24 hours a day to meet any needs you may have during your stay in Menorca. Furthermore, we ensure that our team is highly trained and can offer you personalised care tailored to your needs. We are a friendly professional team who are keen to help you with anything you need to make your experience at our hotel perfect.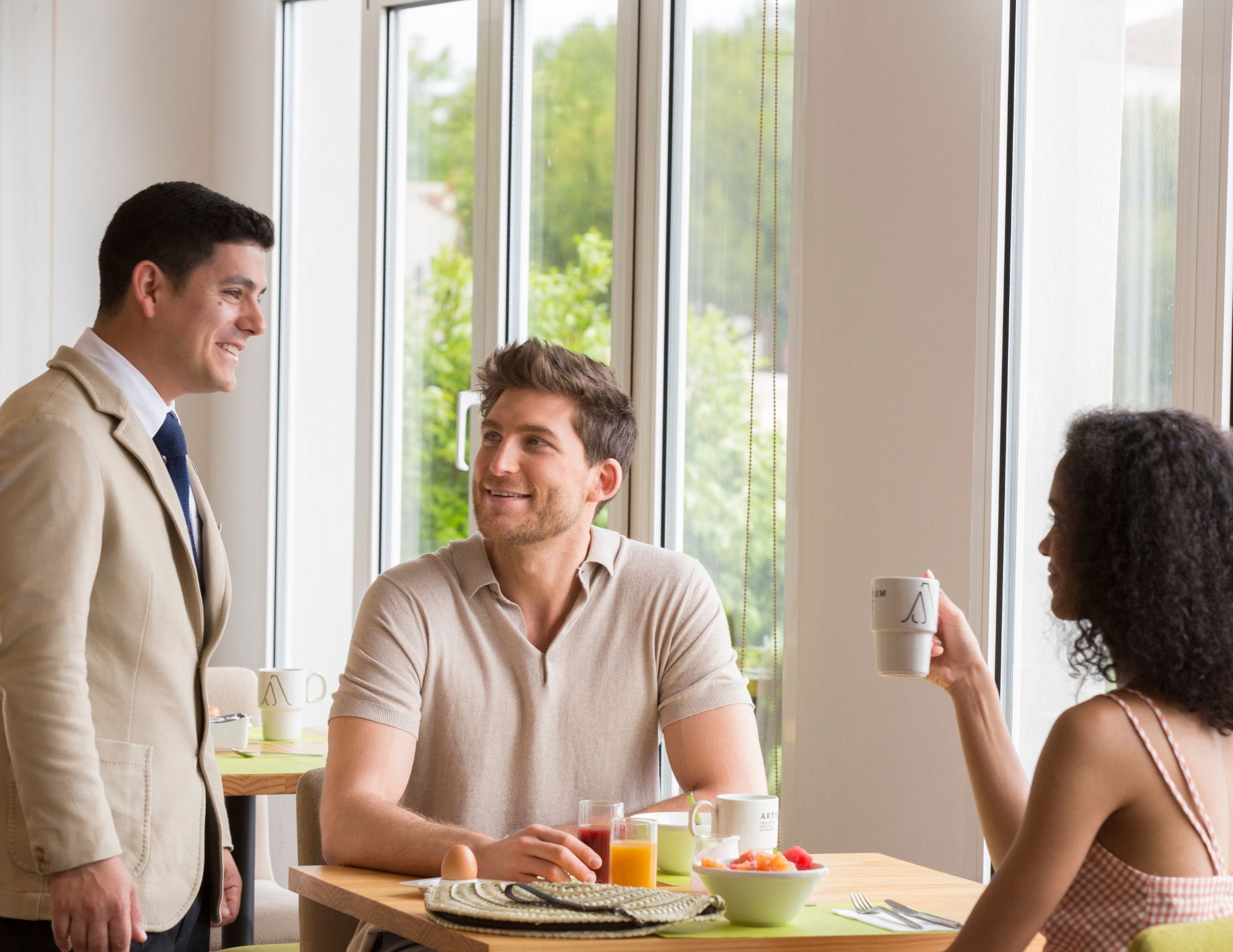 Commitment to the environment and sustainability: HOTEL ARTIEM CARLOS IS THE ONLY HOTEL IN THE BALEARIC ISLANDS WITH THE "A" MAXIUM ENERGY RATING
At ARTIEM Hotels we are committed to caring for the environment and strive to manage our resources and waste responsibly. Hotel ARTIEM Carlos uses renewable energies and we have energy efficiency and waste management measures in place. Furthermore, we encourage sustainable practices in our guests, such as water and energy saving, along with responsible waste management. Our commitment to sustainability is a fundamental part of our company philosophy. We continuously strive to minimise our impact on the environment and contribute to a more sustainable future.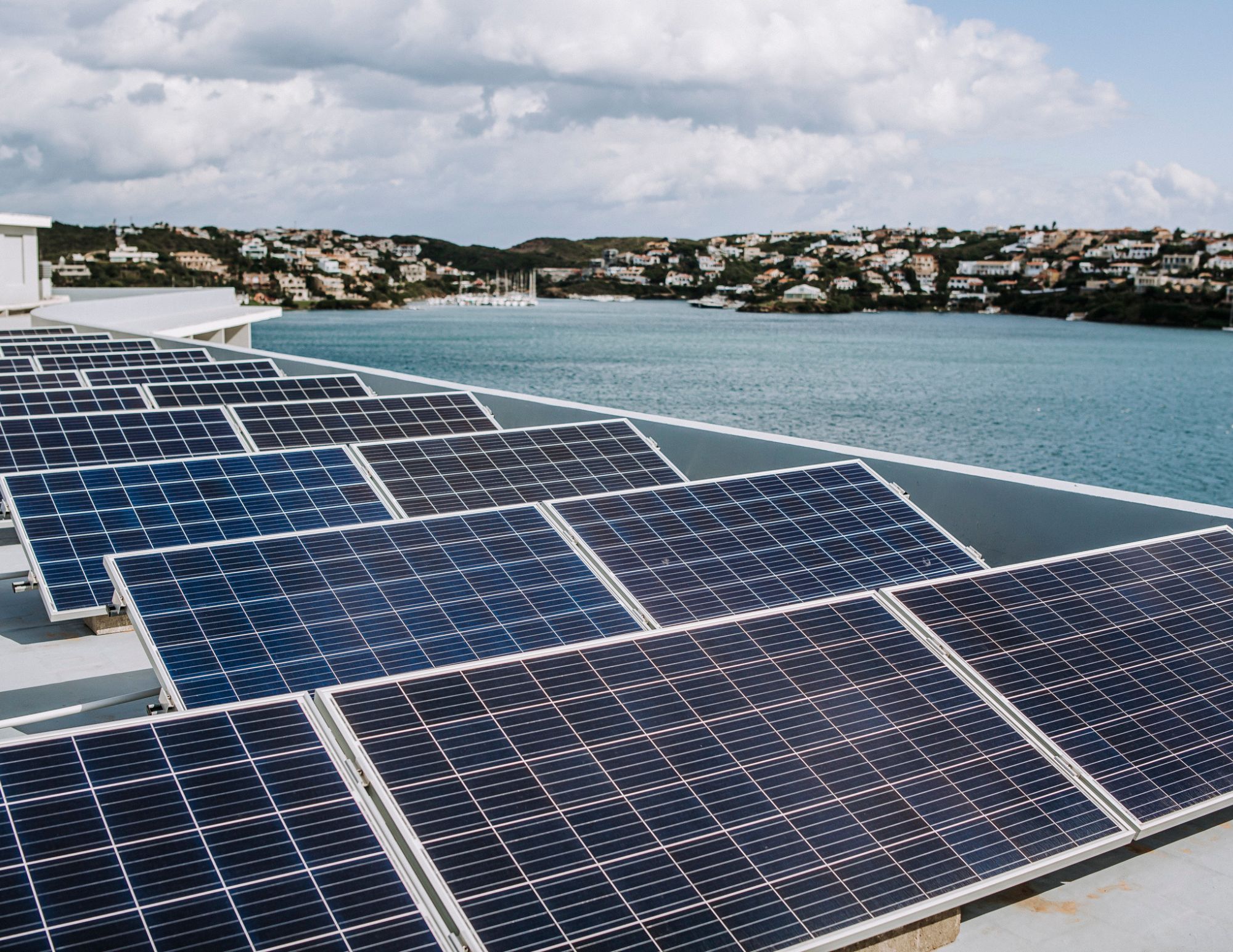 Menorca: THE IDEAL SPOT FROM WICH TO DISCOVER MENORCA
Our hotel is located in an incomparable natural setting on the island of Menorca: in Mahón Port, surrounded by beaches and stunning landscapes that will take your breath away. The island is known for its crystal-clear waters, hidden coves and impressive cliffs, making it a true natural paradise in the Mediterranean. As well as enjoying the island's beauty, Menorca offers you a host of must-do activities to try during your stay, such as walking or cycling along the coastal paths, exploring its fascinating prehistoric archaeological remains, or aquatic activities like snorkelling, kayaking and paddle surfing. At our hotel, we will be delighted to help you organise these activities so that you can enjoy the island to the full. We can give you the best tips for experiencing the island like a local.
ARTIEM experience: EXPERIENCES FOR ALL FIVE SENSES
We invite you to immerse yourself in the ARTIEM experience, a philosophy that focuses on wellness and health, not just during your holidays but also in your daily life. Through activities such as yoga, mindfulness and other programmes designed by our team of professionals, you can find the balance you need to feel better inside and out. But the ARTIEM experience not only has a positive impact on your personal well-being – it also helps to care for the environment. Our commitment to sustainability and social responsibility extends to all areas of the hotel, from using renewable energies to managing waste responsibly and promoting sustainable tourism on Menorca.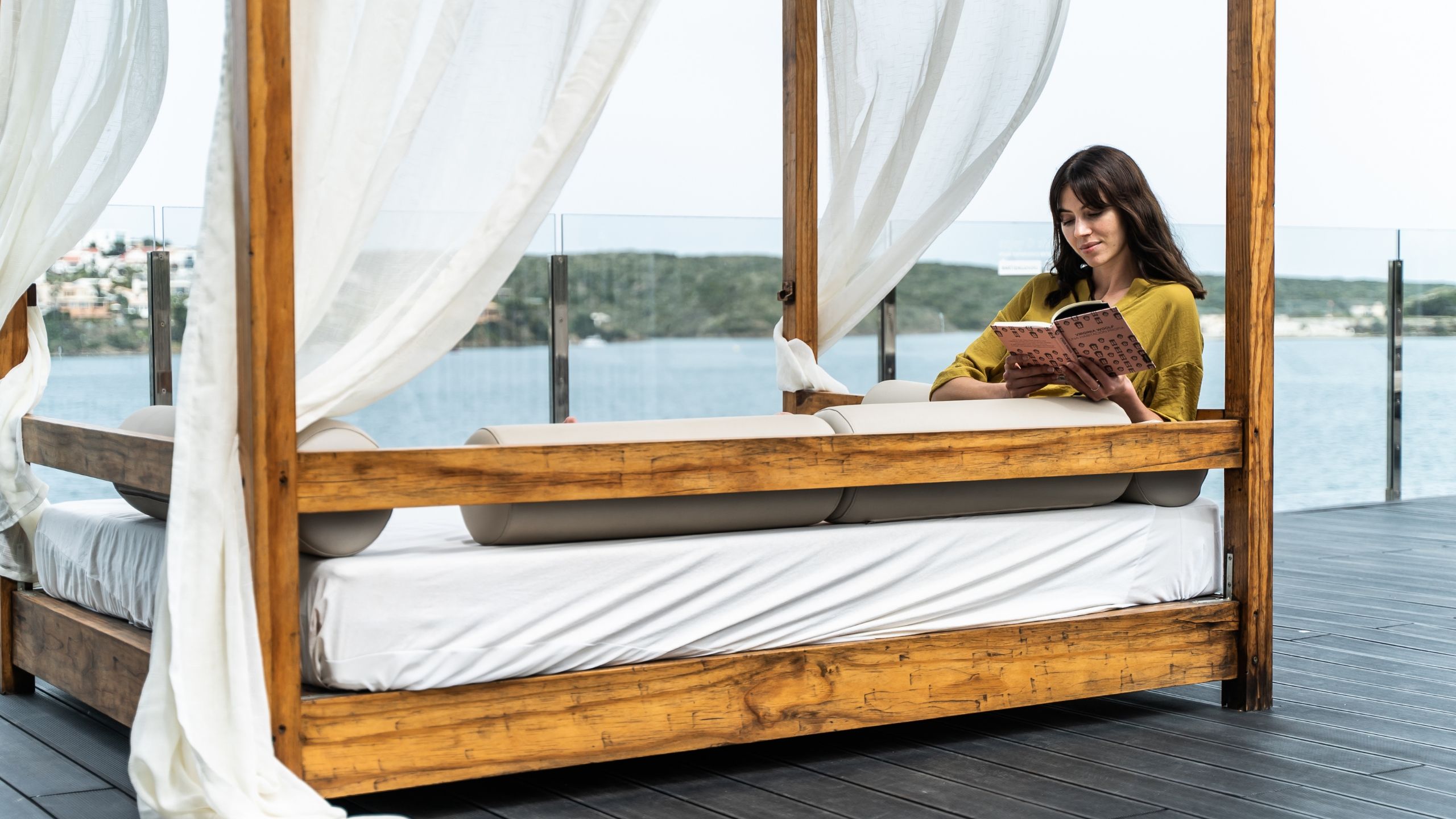 In short, Hotel ARTIEM Carlos is the perfect choice if you are seeking a relaxing holiday on Menorca. With its privileged location in Es Castell, breathtaking views of Mahón Port, modern comfortable rooms, a premium-quality culinary offer and a complete wellness area, our hotel offers everything you need to enjoy a memorable stay on this beautiful Mediterranean island. Moreover, through our organised activities, you can discover Menorca's most beautiful hidden corners, relishing all this magical island has to offer. Don't think twice and book your stay at Hotel ARTIEM Carlos for your next trip to Menorca.
We are waiting for you!