When it comes to choosing a massage to relax it can be tempting to stick to what you know rather than try something new.
Especially if you don't have massages on a regular basis and are looking to book a holiday treat for yourself.
This month at the Blue Spa Audax, we want to give you a very good reason to discover a new way to relax to the maximum.
For this reason, during the month of September, we have a promotion that includes your choice of either the Volcanic Stones Massage or the Hindu Pindas Massage with a complete 90 minute spa circuit included for 68€.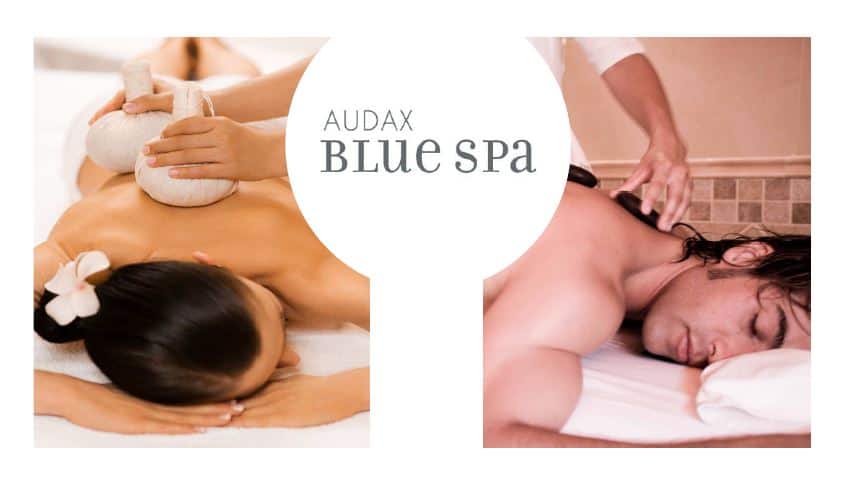 How to choose between the two?
The Hindu Pindas Massage is a 50 minute body massage that uses heated herbal sacks impregnated with essential oils . Its highly relaxing and sensory massage, like a ritual which is performed alternating between the sacks and hands.
The Volcanic Stone Massage is also a 50 minute body massage which helps to eliminate stress due to the heat transmitting through the volcanic stones and mineral properties within them. The massage is done alternating the stones with hands and is a massage that can also be shared in the same cabin with your partner.
To make the most of this promotion, please contact the Blue Spa directly to reserve on 971 15 48 12 between 9.30am and 9.00pm.
* Please note this promotion is subject to availability and can not t be combined with any other Artiem offers or discounts.