Are you geared up for a great experience? Ready to push yourself to the limit? Take on ARTIEM Half Menorca 2022 and feel absolutely incredible.
Calling all sports lovers! ARTIEM Half Menorca 2022 is back again. When you're planning on taking on the challenge of a great race - like this one - information is everything. In this guide, we're going to give you a rundown of everything you need to know, preparing you for what to expect on the day and answering any of the questions that you might have. Are you ready to take on the challenge of ARTIEM Half Menorca 2022?
Here at ARTIEM Sports we're ready to fire the starter pistol for this highly anticipated event. Let's get going.
Everything you need to know about ARTIEM Half Menorca 2022
ARTIEM is the official sponsor of Half Menorca Triathlon. Live the excitement and thrill of this great event with us and thoroughly enjoy the experience.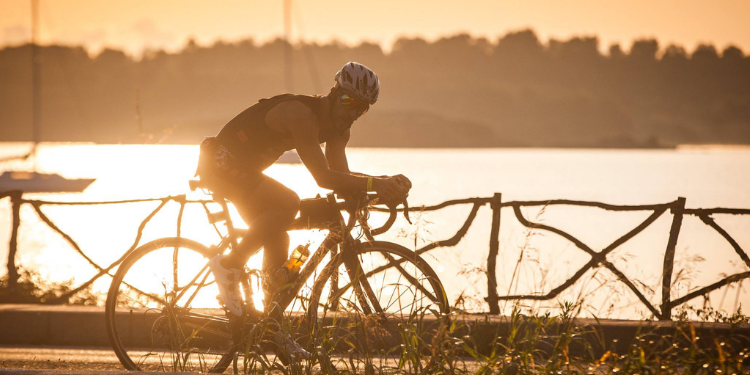 Competition information
There are two different lengths of triathlon available. You can either opt for the half, which involves a 1.9km swim, 90km cycle and 21km run, or the short, which comprises a 1km swim, 34km cycle and 8km run.
ARTIEM Half Menorca can be completed in groups of 2 or 3 competing in relay. There is a time limit for the race: you must cross the finishing line of the half in 8 hours and the short in 4 hours.
So how does the relay work? Your team can comprise a group of 2 or 3 single-sex or mixed participants. You will share an event number between the team with the cyclist passing it onto the runner. The swimmer will wear a cap.
The event numbers and the caps for the half and the short are different colours. The timing chip will also be passed from triathlete to triathlete with transitions taking place in a designated area. All members of the team can accompany the participant doing the run for the final 100m of the course.
Can you imagine the emotion of crossing the finishing line together?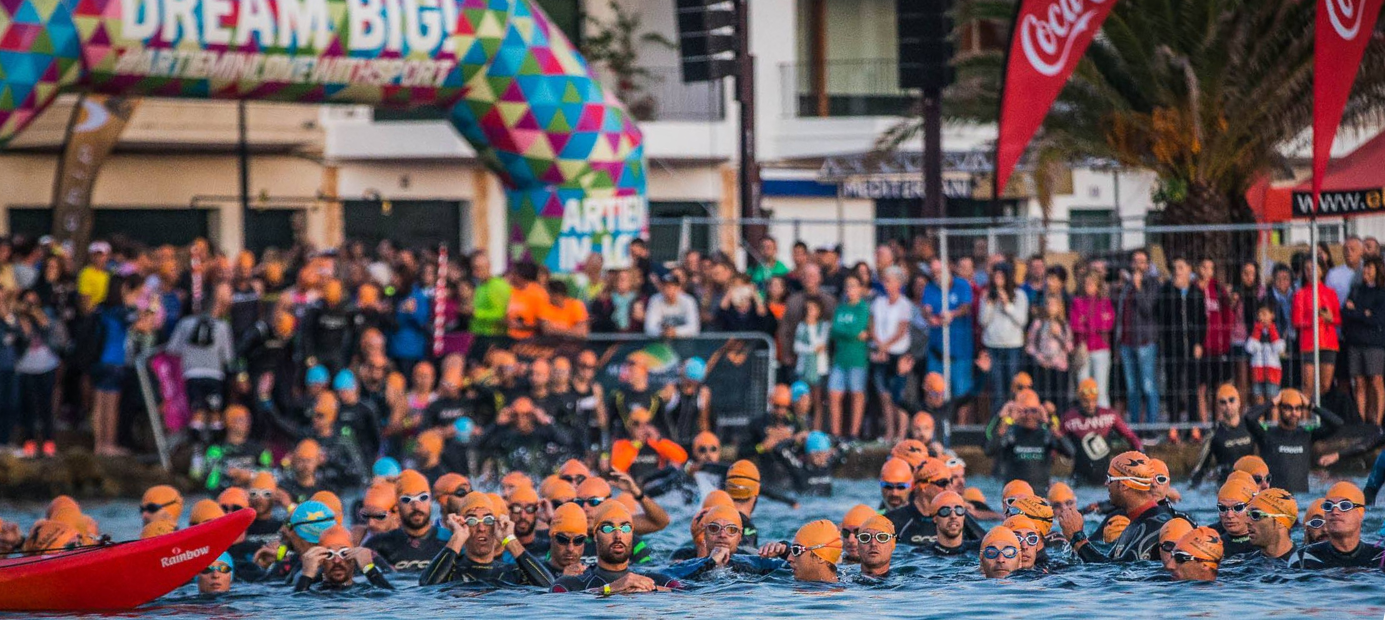 ARTIEM Half Menorca 2022 programme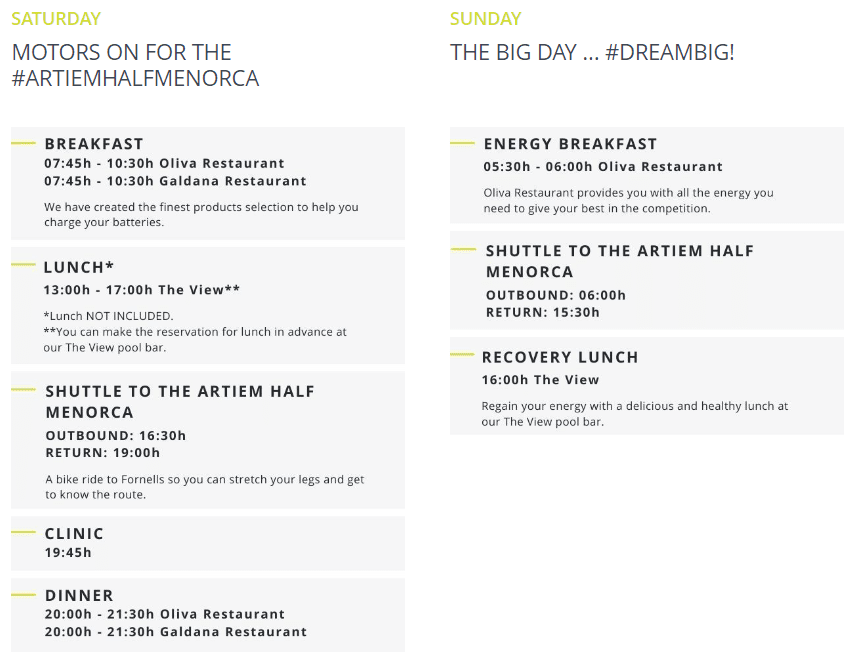 The route
The triathlon starts with the swim which follows a circular course in Fornells bay. Once you're back at the start point, the cycle starts, heading in the direction of Es Mercadel, continuing along Camí d'en Kane and then returning to where you started. The third and final section is the run, also starting at Fornells and concluding at Ses Salines, a linear there-and-back route that will take you up to Torre de Fornells.
Bear in mind that the swim is held in the open waters of the sea and requires a great deal of strength and determination. That said, you will take your first strokes as the sun rises over the horizon, an incredible sight that will help you push through any discomfort.
The cycling section also poses its own difficulties. There is a maximum gradient of 9.6% and an elevation of 50m up to Torre de Fornells.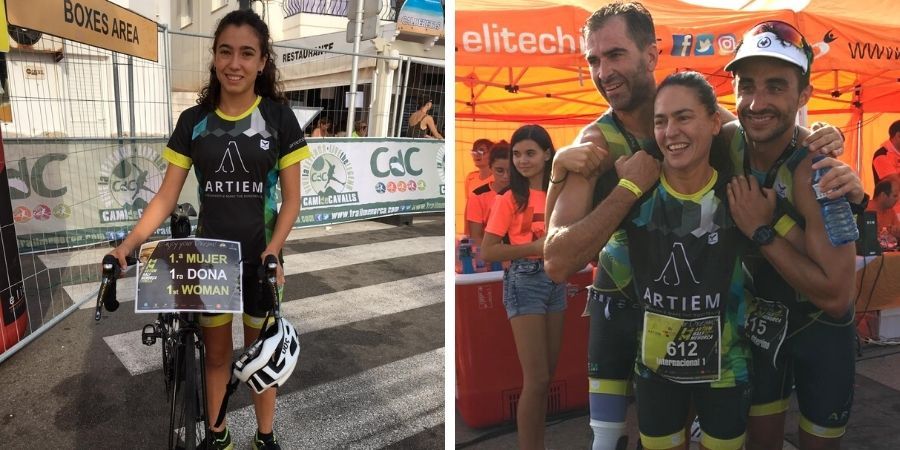 Must-haves for ARTIEM Half Menorca
The kit you absolutely have to have to take part in the triathlon is as follows:
Yellow My Laps chip, which will be used to time all participants. It must be worn around the ankle, attached with velcro. If you don't wear the chip, you will be disqualified. If you don't have one you can rent one for €3.
Swimming cap and cycling helmet.
Event number and identification to help things run smoothly on the day before the race.
Everything else you choose to put in your backpack is up to you. We recommend that you keep an eye on the weather forecast and pack for each section of ARTIEM Half Menorca accordingly. You will thus avoid being caught short; as we all know, the weather can be unpredictable at times.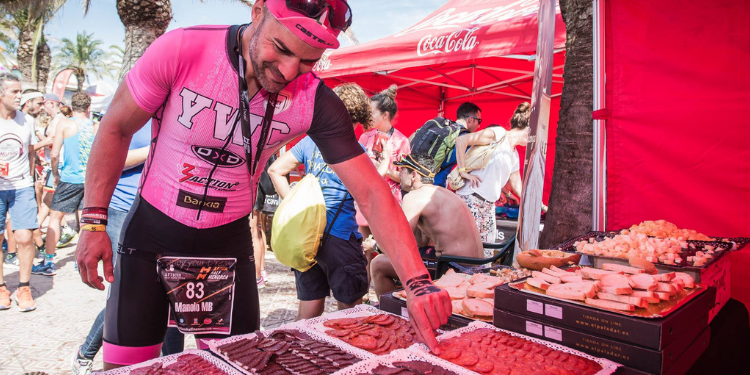 Basic advice
This is a tough competition and training, consistency, and physical and mental strength are key. Take a look at these simple tips to make sure you cross the finishing line in the best condition possible.
Hydration is everything. You will need to drink plenty of water and isotonic drinks before, during and after the race. When you exercise, you lose water, an effect which is intensified during the hotter months. You need to drink plenty of liquids to make sure your body's ability to consume oxygen is not affected. It is recommended that you drink something every 20 minutes during the triathlon.
Think about the weather when planning your kit. If it's hot, you will need breathable clothing that will wick away the sweat, protect you from the sun and ventilate your body. You should also think about wearing light colours, a hat and sun cream.
Listen to your body. Your body sends you signals and you absolutely have to listen to them. If you, at any point in the race, feel dizzy or weak, stop, look for some shade and then follow the first point in this list: drink, drink and drink some more.
Rest is key for great performance. Make the most of the final days before the race to rest and recover your strengths. Stay away from the sun, avoid eating heavy foods and, once again, drink plenty of water.
Keep your skin and head cool. It's a good idea to cover both in water during the race to keep your cool. Indeed, there are studies that say that athletes perform best when wearing a wet hat.
Make sure you follow this advice to enjoy ARTIEM Half Menorca to the max. Hopefully the weather will be on our side, making this triathlon a truly unforgettable experience.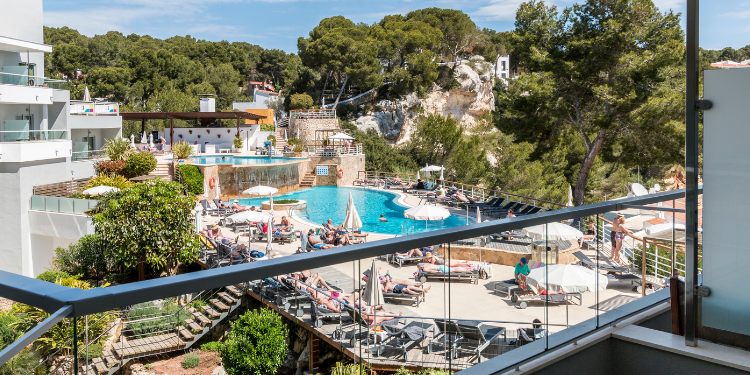 Why stay at ARTIEM?
Given that you have been training for many months, at ARTIEM we want your experience of the race to be the very best it can be. We therefore invite you to join us at ARTIEM Audax for a minimum three-night half-board stay in a guestroom boasting a beautiful terrace.
As you know, having a good breakfast is fundamental for this level of competition. At ARTIEM Audax we are therefore serving a special breakfast on the big day that will set you up for the challenge. And then, once you've completed the race, we will serve a recovery lunch so you can give your body back the energy it used.
If you want to relax your body and mind before or after the race, Blue SPA at ARTIEM Audax is the place to go. Available throughout your stay, this little haven will help prepare you mentally and physically for the race.
Registration for ARTIEM Half Menorca 2022
Here at ARTIEM, we will take care of registering you for the event so you can focus solely on your training. Just choose this service as an add-on as part of your ARTIEM pack.
Triathlon transfers
We will transport you to and from the competition site free of charge throughout the duration of the competition. We know what time everything starts so you don't need to worry about timings.

Clinic before the event
To make sure your experience of the triathlon is a success, our team of sport specialists will give you some tips so you can be in the best possible state to take on the challenge.
And this is just the start. We are offering a whole host of services so you can make the very most of your experience of ARTIEM Half Menorca 2022.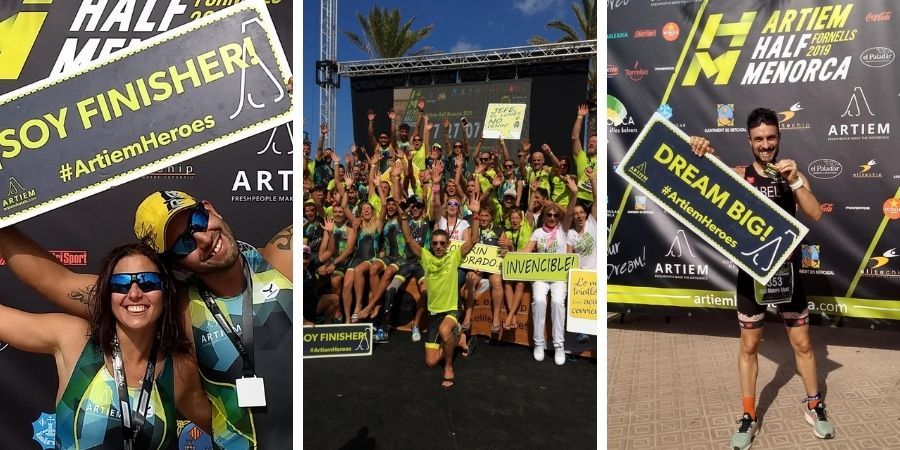 ARTIEM Audax
Here at ARTIEM Audax, we want your experience of the challenge to be extraordinary. And one way in which we do this is by enveloping you in the most stunning natural scenery.
The hotel sits in a beautiful position overlooking Cala Galdana, an idyllic spot where you can take gentle strolls along the shore listening to the sound of the lapping waves. ARTIEM Audax is the perfect place to reconnect with yourself, awaken your senses and really unwind, thanks to the services at Blue SPA.
It is said that the sea has healing powers. So why not come and explore the stunning coves lining the Menorca coastline? Once you've completed ARTIEM Half Menorca 2022, the time has come for some you time, to recharge your batteries and start planning your next adventure.