Asturias is one of the favourite destinations for cyclists, with some of the most famous and challenging mountain passes in Spain. Do you dare to "climb" them on two wheels?
Cycling routes in Asturias are so varied and numerous that they make this region one of the favorite destinations for two-wheel lovers. The mountain passes, which appear every year in the Vuelta a España (Tour of Spain), are an attraction that invites you to accept the challenge and enjoy the landscape in a different way.
The best cycling routes in Asturias
Naranco
This route will take you through one of the most famous peaks in the Asturian territory; the Naranco. The final stage of La Vuelta was celebrated here in 2016. You will pass by the famous monument of "el Cristo" and there enjoy one of the best views of the city of Oviedo. It is, undoubtedly, one of Asturias cycling routes that you will not want to miss.
Difficulty: 4/5
Distance: 104.70 Km
Surface: Road
Positive slope: 1774 m
Viewpoint of El Fitu (Mirador del Fitu)

To undertake this route you can start from ARTIEM Asturias and get pedaling to one of the places with the best views of northern Spain: the Mirador del Fitu. From such a high point, you will witness the perfect image of the Cantabrian and the Picos de Europa. Both on your way there and on return, you will ascend the Alto del Pedroso´s both slopes.
Difficulty: 4/5
Distance: 117.30 km
Surface: Road
Positive slope: 2170 m
La Cubilla
This bbt route in Asturias is only suitable for very prepared cyclists, due to its more than 200 kilometers and almost 3,800 meters of positive slope. It is necessary to make an important effort to reach La Cubilla, also famous and featured in La Vuelta a España. Get ready for winding ascents, typical Asturian forests, mining valleys and two mountain passes.
Difficulty: 5/5
Distance: 206.60 Km
Surface: Road
Positive slope: 3779 m
Angliru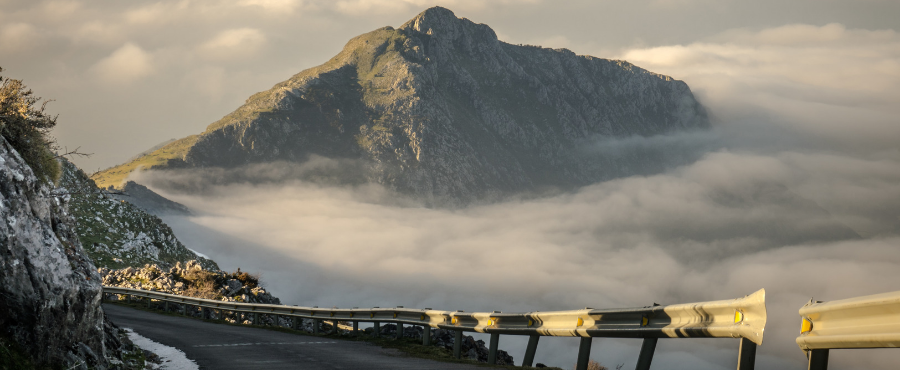 Cycling in Asturias means, necessarily, facing the Angliru at some point. This Asturian colossus is famous worldwide and is the main stage of La Vuelta almost every year. The fearsome Angliru ramps are only suitable for experienced cyclists. Make sure to save energy for two last slopes called El Aviru and Las Piedrusines. Afterwards, the peak will offer you a slight descent that will take you directly to your own "finish line".
Difficulty: 5/5
Distance: 151.80 Km
Surface: Road
Positive slope: 3401 m
Villaviciosa
If you are looking for Asturias cycling routes suitable for non-experts, opt for Villaviciosa. It is perfect for a relaxing and unloading day that starts and finishes at ARTIEM Asturias hotel.
Difficulty: 2/5
Distance: 49.80 Km
Surface: Road
Positive slope: 792 m
Covadonga Lakes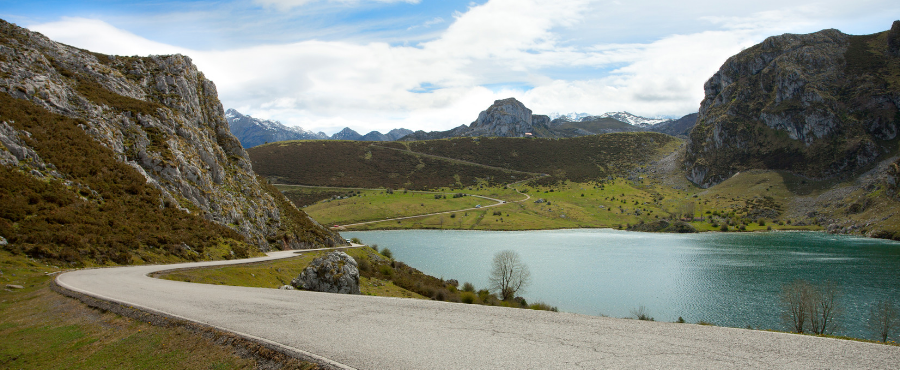 One of Asturias´ most famous postcard images -and the favorite of many cyclists- is the ascent to the Lakes of Covadonga (also highlighted usually in La Vuelta Ciclista a España). It is a very tough and demanding stage but spectacular in terms of views. The best part is that every stop you make to rest will offer such breathtaking views, that every drop of swear will be worth it.
Difficulty: 5/5
Distance: 178.30 Km
Surface: Road
Positive slope: 3499 m
Les Praeres
As you've probably discovered already, Asturias is a land of challenges for cyclists. And Les Praeres de Nava is one of them. This route gained its fame, once again, as it became a main part of La Vuelta in 2018, and it doesn't disappoint those who face it. It's a short port but with some chilling ramps.
Difficulty: 4/5
Distance: 84 Km
Surface: Road
Positive slope: 1962 m
Start and end your bike trips at ARTIEM Asturias
In ARTIEM we are deeply committed to sport and we are cycling lovers. We have been pedaling ourselves (and with our guests) in Menorca for more than 15 years and now we want to continue doing it in Asturias. Therefore, ARTIEM Asturias has established a collaboration with Cycling Friendly to create our own bike lovers club. Thanks to this, we offer the following facilities inside the hotel:
Cycling Center.
Safe bike storage with hangers.
Inflation pump.
Washing station.
Advanced Cycling Friendly repair shop.
Advanced repair brackets.
Bicycle rollers in the gym.
Lockers and benches in the Cycling Center.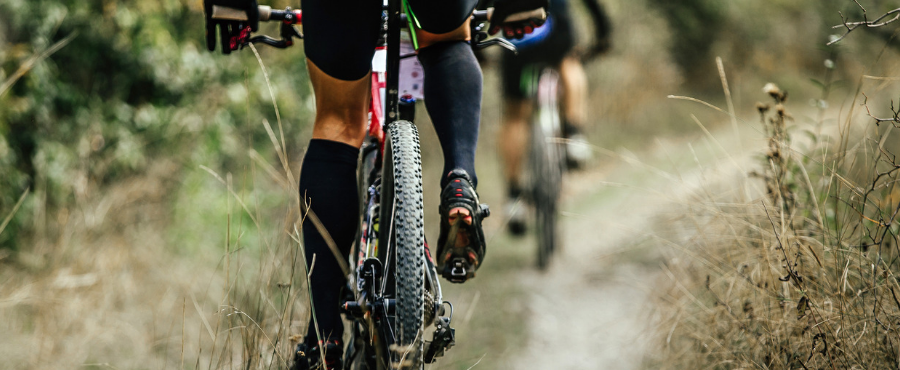 In addition, to promote sport in ARTIEM Asturias we offer services like:
Sale of maps.
Sale of basic spare parts.
Sports massage service.
Sale of sports nutrition.
ARTIEM Welcome Pack for athletes.
Custom cycling routes departing from the hotel.
Daily laundry service for sportswear.
Loan of professional cycling tools.
Padlock.
Spa (with discount).
Massages and treatments (with discount).
If your next plan is to discover Asturias on two wheels, in ARTIEM Asturias you will find the perfect place to start and finish each route. You will find your new cycling family!