Try our brunch at ARTIEM Asturias based on local products and surrounded by a relaxed atmosphere with live music. We offer it the last Sunday of every month!
Sundays are one of the few days of the week in which we allow ourselves to turn off the alarm clock and enjoy a proper breakfast. That's why, on the last Sunday of every month, we offer a brunch at ARTIEM Asturias.
As you know, brunch is a late breakfast or an early lunch (it depends on how you want to see it). In fact, the word comes from the union of breakfast and lunch, because it is served between 11 am and 5 pm (depending on the place).
This practice is very common in countries like the United States or England, although for several years already it has also been practiced in Spain. Truth be told, it is actually a good way to start Sunday and enjoy a breakfast that lasts until lunch, surrounded by good company and succulent delicacies. Relaxed, entertaining, delicious.
At ARTIEM Asturias we hold a brunch in the hotel's The Green space on the last Sunday of every month. In a cozy and pleasant atmosphere, we offer you a wide range of drinks and food, both sweet and savory.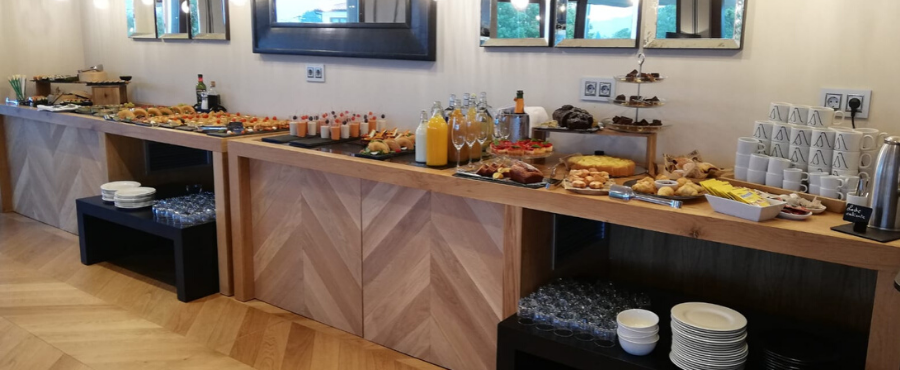 A brunch is not the typical breakfast with coffee and toast, the options are much more extensive and varied. To begin with, instead of coffee or tea, it is usually accompanied by alcoholic beverages such as the Mimosa cocktail (cava with orange juice) or the classic Bloody Mary (vodka, tomato juice, spices, lemon juice, olives and celery) . Regarding the food, you will find sweet options as pancakes, muffins, waffles ... and savory ones like the classic Benedictine eggs.
The best brunch in Asturias, based on local products
In our case, being based in a gastronomic paradise like Asturias, we definitely place our bet on the local products and introducing, also, fresh and healthy options. Although the menu is under redesign, these are some of the delights we have served so far at our brunch in ARTIEM Asturias:
In the buffet: Iberian ham, selection of sausages, Asturian cheeses, chopped fresh fruit, seafood spatter, hummus with vegetable crudités, salmorejo of organic tomatoes ...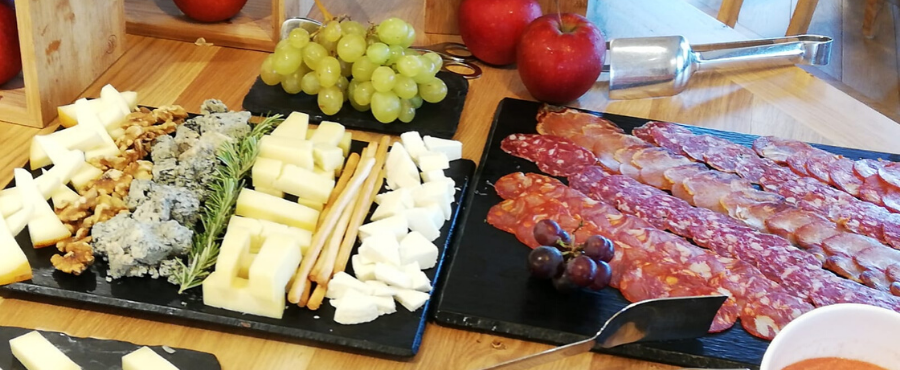 On demand and cooked on the spot: sweet rice with shrimp cava, beef tataki on wok vegetables, eggs your way, tortillas ...
Dishes suggested by the chef: knife-cut burger served on brioche bread, crispy chicken wrap with mustard, Cantabrian nécoras to the point of salt, marinated xarda with watermelon and tomato tartare ...
Cocktails and drinks: ARTIEM cocktail, Bloody Mary, smoothies, craft beer ...
If you want to know what a real brunch is, you have to try it in ARTIEM. And, in addition to all these mouthwatering delicacies, you will be able to enjoy live music from 12.30 pm, when the brunch begins, until 4 pm, when it ends.
And those who want to start their day a little earlier and with some activity, have the possibility to sign up for a pre-brunch yoga class. The practice begins at 10.30 am, lasts one hour and is directed by a monitor. You will end up relaxed and deserving, even more, the breakfast that awaits you.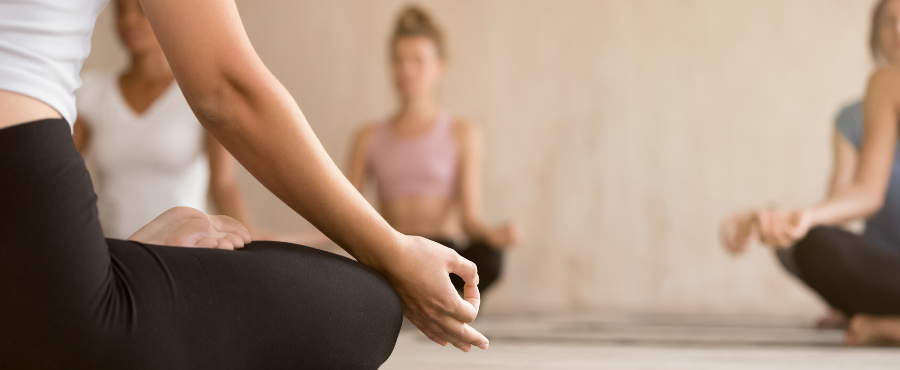 The best brunch in Asturias includes a buffet and two dishes to choose from for € 29 per person. If you want to sign up for yoga class too, the fool price is € 50.
With all this said, if you are looking for places to have brunch in Asturias, you now know that ARTIEM Asturias is a must on the last Sunday of every month. You will find a relaxed atmosphere and a selection of delicacies that will put a perfect finishing touch to your week.