Menorca, a jewel of the Mediterranean, is home to one of the world's most stunning beaches: Cala en Turqueta. A corner of paradise waiting to captivate you with its crystalline waters and fine white sand. In this article, we will lead you by the hand to discover how to reach Cala Turqueta, how far from the car park it is, the best time to visit and its exact location. Get ready to discover a true natural paradise!
Whereabouts is Cala Turqueta?
Cala Turqueta is located on Menorca's south-west coast, a few kilometres from the charming Ciutadella de Menorca. This beautiful cove forms part of the Southern Coast Natural Area of Special Interest. Nestled amongst cliffs draped in greenery and turquoise waters, Cala Turqueta offers a dreamlike natural setting. Its privileged location makes it a perfect destination for those who are seeking to unwind in an idyllic setting, relishing nature's beauty at its best.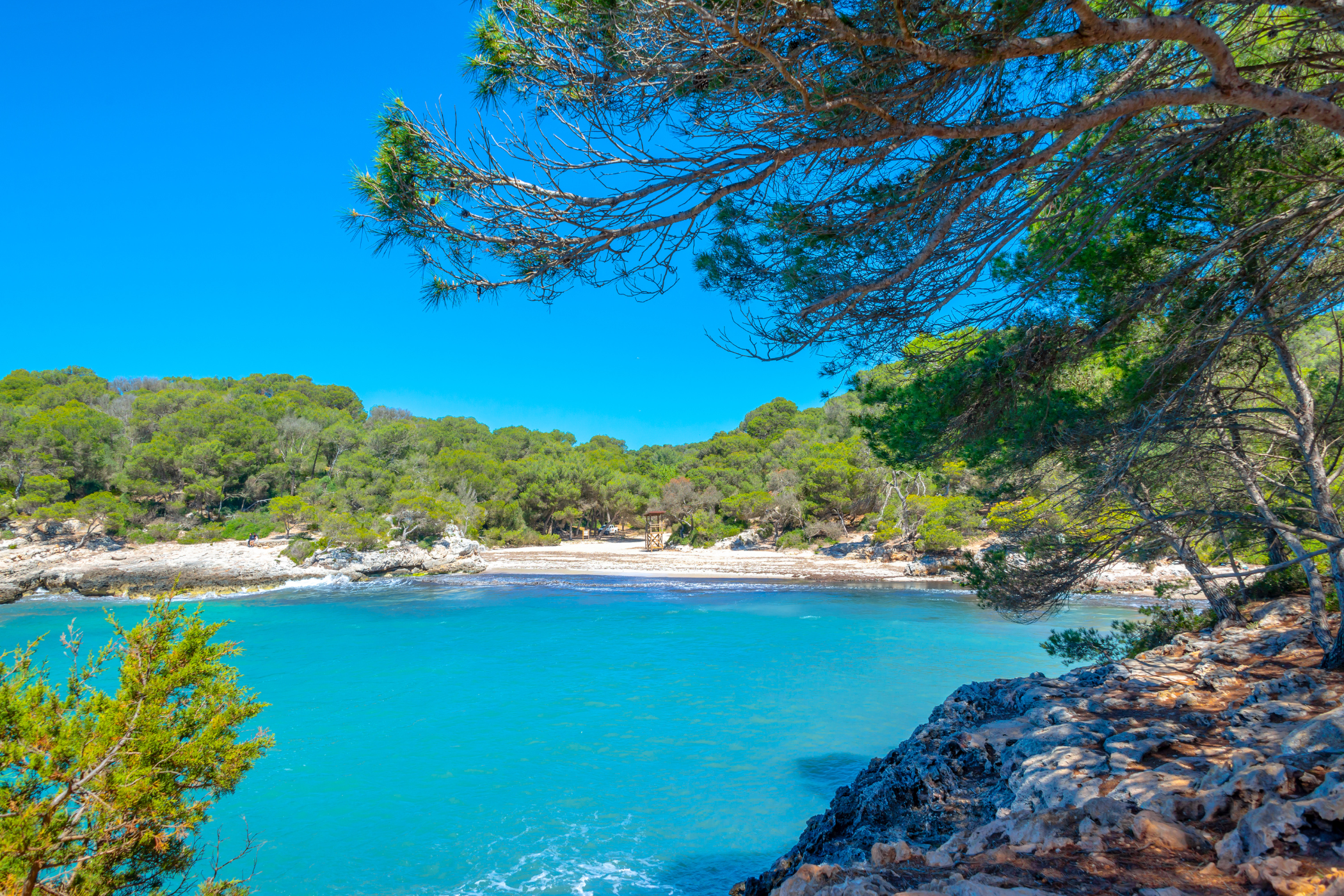 How do you get to Cala Turqueta?
To get to Cala Turqueta Beach, you have several options. The most common way is by car or public transport. From Ciutadella, take route ME-1 towards Cala Turqueta. In about ten kilometres, you will see signs guiding you to the beach car park. If you prefer to use public transport, take the bus that leaves from Ciutadella de Menorca, which drops you off near the beach. Once in the car park, just follow the path leading you to this charming spot.
Another option is to walk from Macarella along the Camí de Cavalls Bridleway, a 25–40 minute walk through the countryside, depending on whether you come from Macarelleta or Macarella. This path allows you to take in the beauty of this natural setting as you head towards Cala Turqueta Beach. Get more information about the Camí de Cavalls Bridleway and walking routes from Macarella. Remember to wear comfortable walking shoes and sun block as well as carry water with you.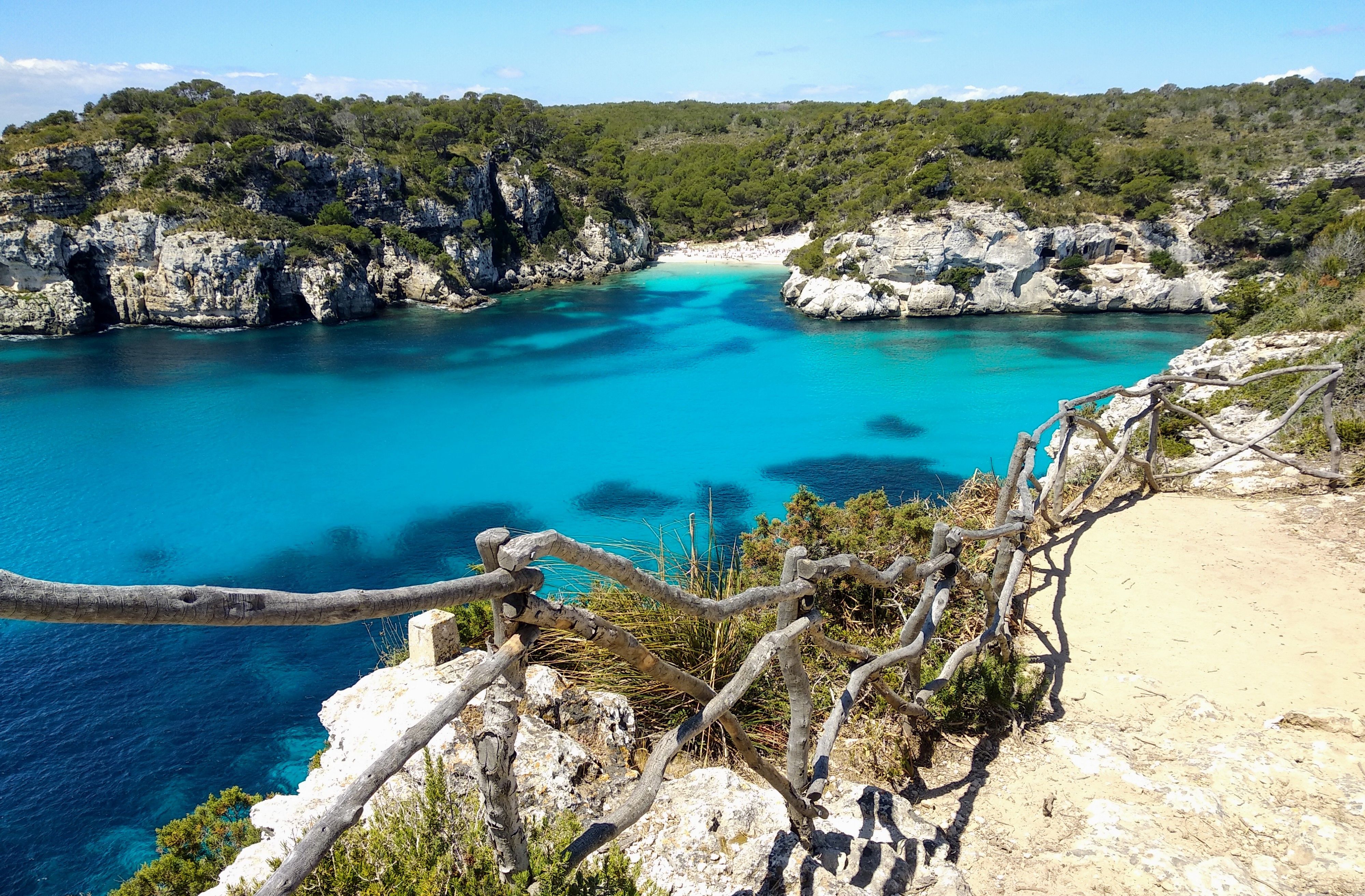 How far is it from the car park to Cala Turqueta?
From the car park to Cala Turqueta, where a beach bar operates in summer, is a distance of about 500 metres. The path, flanked by lush Mediterranean vegetation, is clearly signposted so you can enjoy a pleasant stroll until you reach the beach. You have the option of choosing between three different sections, each offering its own charm and a varying level of difficulty and distance. A fabulous way to walk in the countryside and explore the woods.
Don't forget to wear comfortable shoes, as the terrain can be uneven on some sections of the path! This way you can explore the natural beauty surrounding you in complete comfort and safety.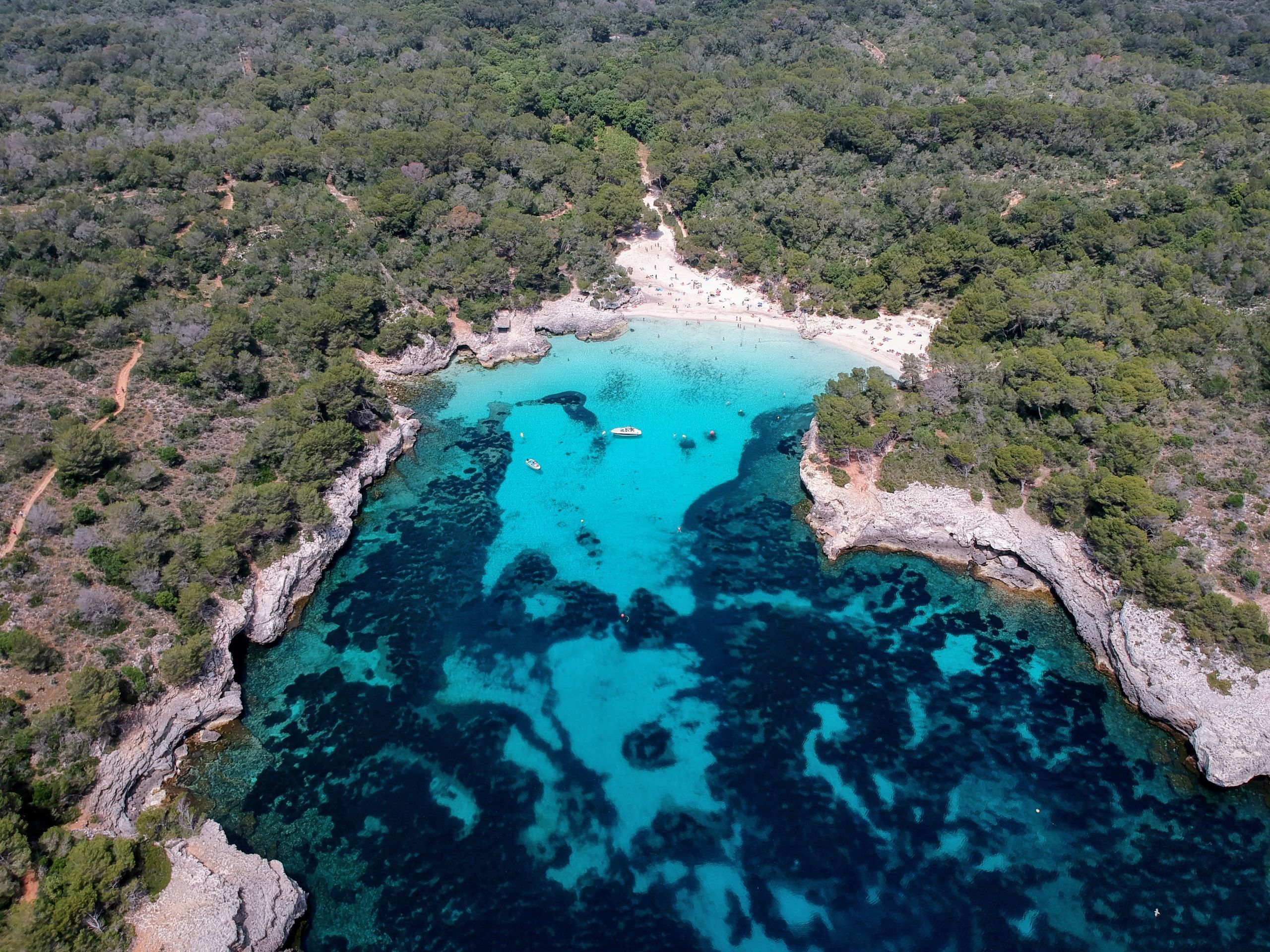 How to get to Cala en Turqueta from ARTIEM?
The closest ARTIEM hotel to Cala Turqueta is our ARTIEM Audax, located just 60 minutes' walk away. If you are up for a more adventurous experience, hire a kayak and paddle to Cala Turqueta, enjoying Menorca's coastal scenery and turquoise waters from a unique perspective. You can also reach Cala Turqueta from ARTIEM Audax by mountain bike. Take the spectacular stretch of the Camí de Cavalls Bridleway that passes through Macarella. This route lets you enjoy stunning views of Macarella, Macarelleta and breathtaking lookouts along the Menorcan coast. You can rent a mountain bike at the hotel and follow the Camí de Cavalls signs to Cala Turqueta. It will be a thrilling, active experience to enjoy Menorca's natural beauty.
However, if you are staying at ARTIEM Carlos or ARTIEM Capri, you can also visit this tiny paradise. Take a bus from Mahón to Cala Galdana and from there make part of the journey on foot. Another option is taking a bus to Ciutadella and from there, the bus that takes you directly to Cala Turqueta. If you prefer, you can also drive. In any of these cases, our reception staff are happy to explain the easiest route to reach any point on the island, so please ask us.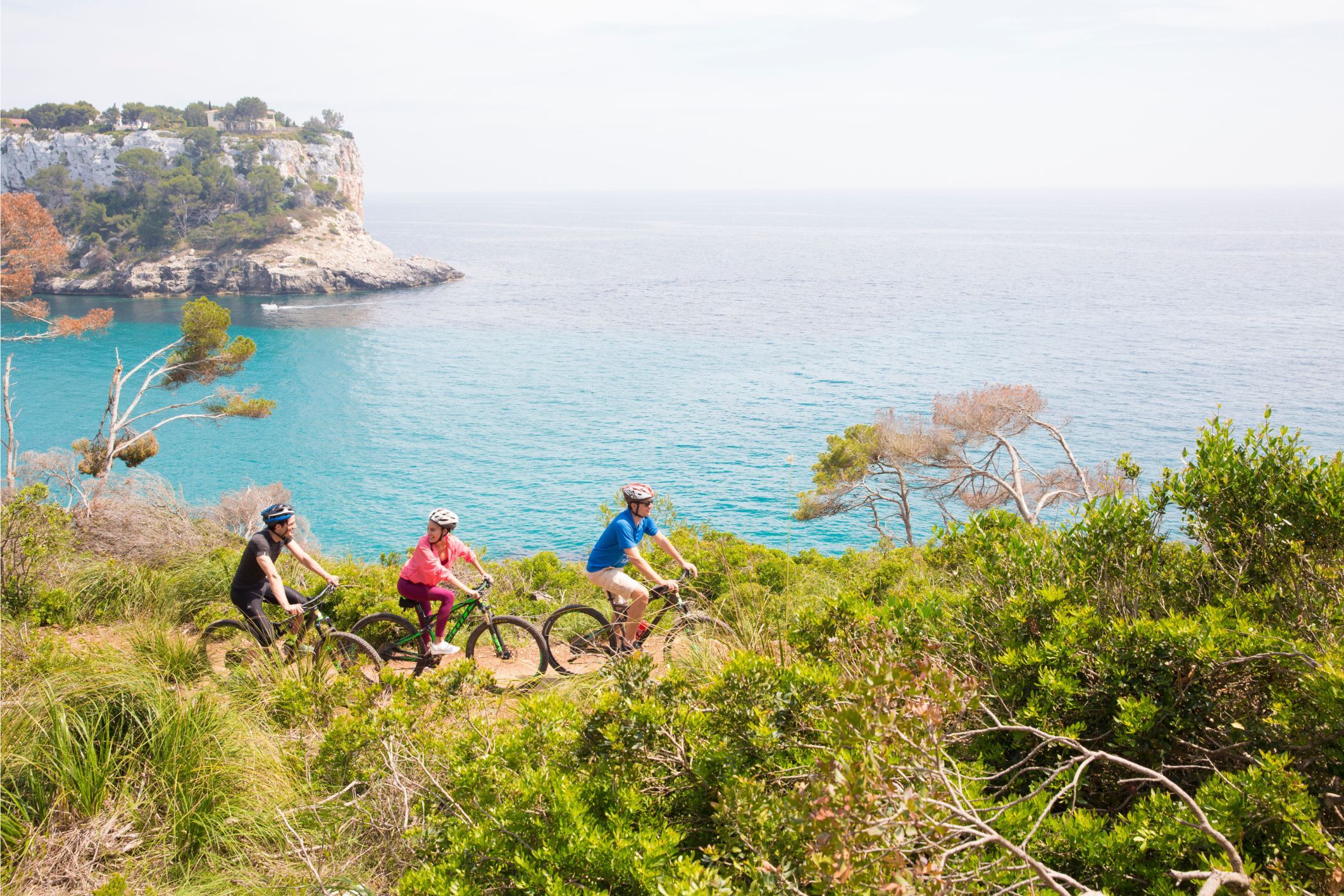 What is the best time of day to visit Cala Turqueta?
The best time to visit Cala Turqueta, making the most of its beauty, is early morning or late afternoon. During these periods, the sun lights up the beach more softly, creating golden hues and highlighting colour contrasts. Also, by avoiding the hottest hours of the day, you avoid the crowds and have a quieter, more relaxed atmosphere. Remember that access to Cala Turqueta may be limited in high season due to the beach's capacity, so it is best to arrive early to secure your spot.

Cala Turqueta is a real treasure on the island of Menorca. Its fairly easy access and privileged location make it an essential destination. Whether diving into its crystal clear waters, relaxing on its soft sand or just marvelling at the surrounding natural beauty, Cala Turqueta will leave you with fabulous memories. Take the chance to discover this spot in paradise and add it to your list of Menorca's must-see places.