Discover the roads that will take you to paradise… the paradise of Cala Macarella. By bus, by car or on foot ... however you won't, but don't miss it!
Cala Macarella is probably one of the most spectacular corners of Menorca. This small beach hidden between rocks, offers some of the most pristine waters of the Mediterranean and a fine white sand that is perfect for sunbathing for hours. Do you want to know how to get there?
Access to some of the hidden coves of Menorca can be complicated and, sometimes, only possible by sea. However, Cala Macarella is one of the most famous beaches on the island, so reaching is a bit simpler than with others. Of course, the options vary depending on whether we want to visit it during high season (summer months) or low.
Getting to Cala Macarella by bus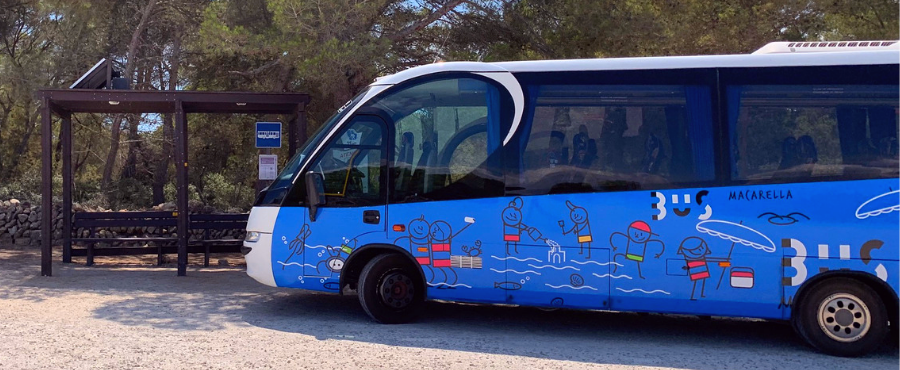 Getting by bus to Cala Macarella is a comfortable, fast and sustainable option. The journey takes only half an hour and, once you get off, you will only have to walk 10 minutes to reach the beach.
Although all the information is on the company's website, the departure point is Ciutadella in Via Perimetral (although in high season it also does so from the Pins square). The buses are comfortable, modern and have a trunk where you can store the umbrella, the bag, the chair ... and everything you need for a day in the beach.
The route, until arriving at the parking lot of Macarella, passes through rural roads making it the most pleasant. Once there, a well signposted path and nothing complex will take you straight to paradise.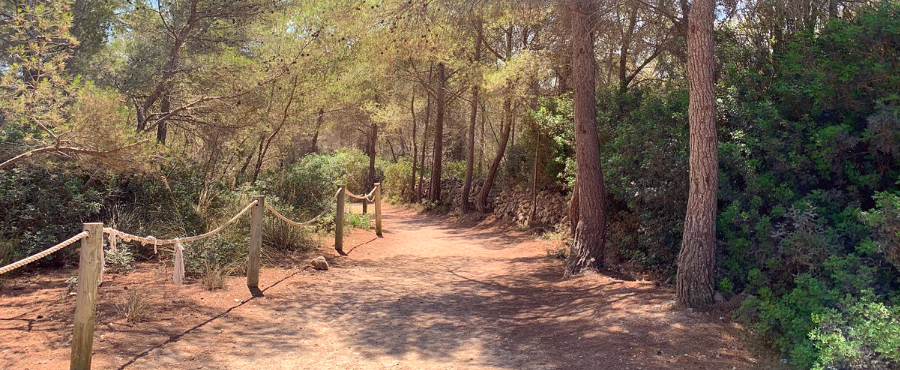 All information about round trip schedules can be found on the website. It's important that you check them in advance and buy your tickets in advance since, although they can be purchased on the bus itself, nobody guarantees you the place.
It is important to remember that Macarella beach is located within the Natural Area of ​​Special Interest of the southern coast of Ciutadella and one of the places that arouses most interest in Menorca, so access by bus and reduce traffic in the area contributes to Protect this natural environment.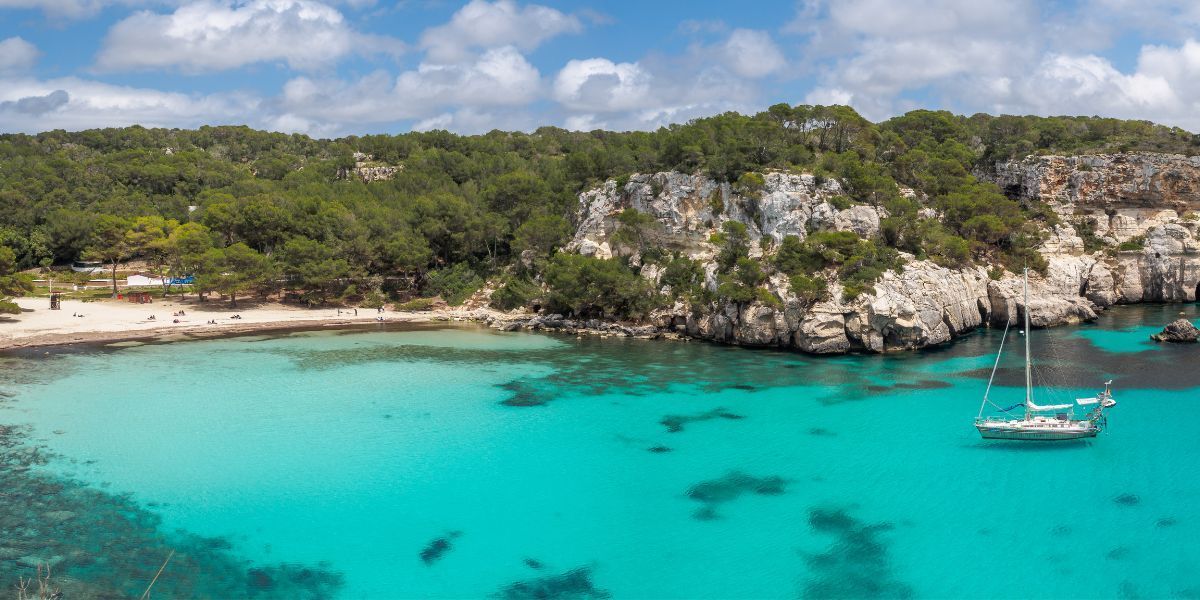 Getting to Cala Macarella on foot
If you want to truly deserve that dip in the crystal clear waters of Macarella, try to reach the cove on foot. It will take around 30 or 40 minutes of a beautiful walk among pine trees, crossing through one of the stages of the Camí de Cavalls that surrounds the island. The path is very simple and accessible so there are no excuses for not trying it.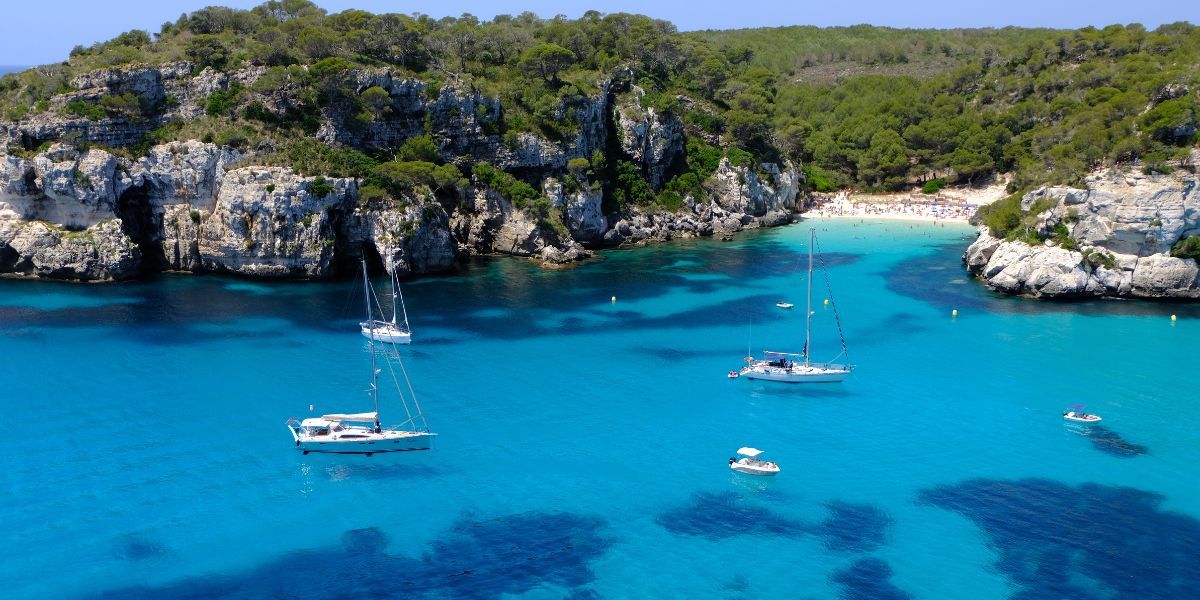 The path starts in Cala Galdana, where our ARTIEM Audax hotel is located. There you can leave your car in the public parking or even arrive by bus from Mahón, Ciutadella, Alaior, Es Mercadal and Ferreries.
From there, you just have to follow the indications until you reach Cala Macarella. Here you have a map with the route.
Getting to Cala Macarella by car
If you prefer to get by car to Cala Macarella you will have to do it off the high season, as during this period (from June 16th to September 30th) access by car is prohibited. If you visit in spring, autumn or winter you can leave your car in the parking. It is located 900 meters away from the beach (15 minutes walk) and is free.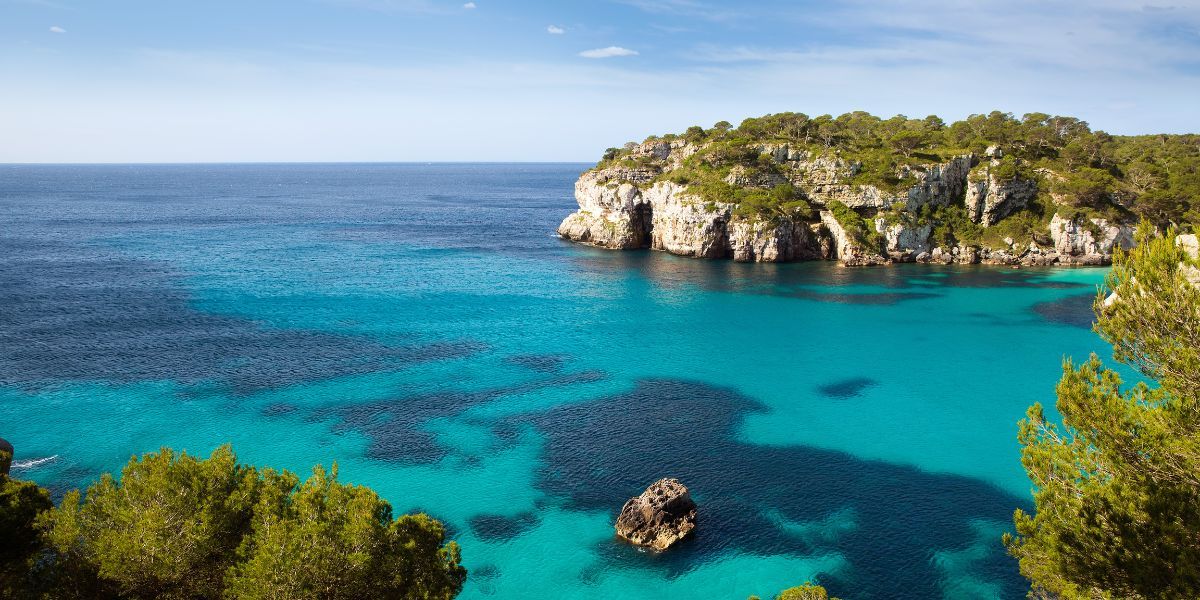 To get there, you will have to take the Camí de Sant Joan de Missa from Ciutadella and follow the signs you will see on the road. As you get closer to the beach, the road narrows gradually.
Getting to Cala Macarella from ARTIEM hotels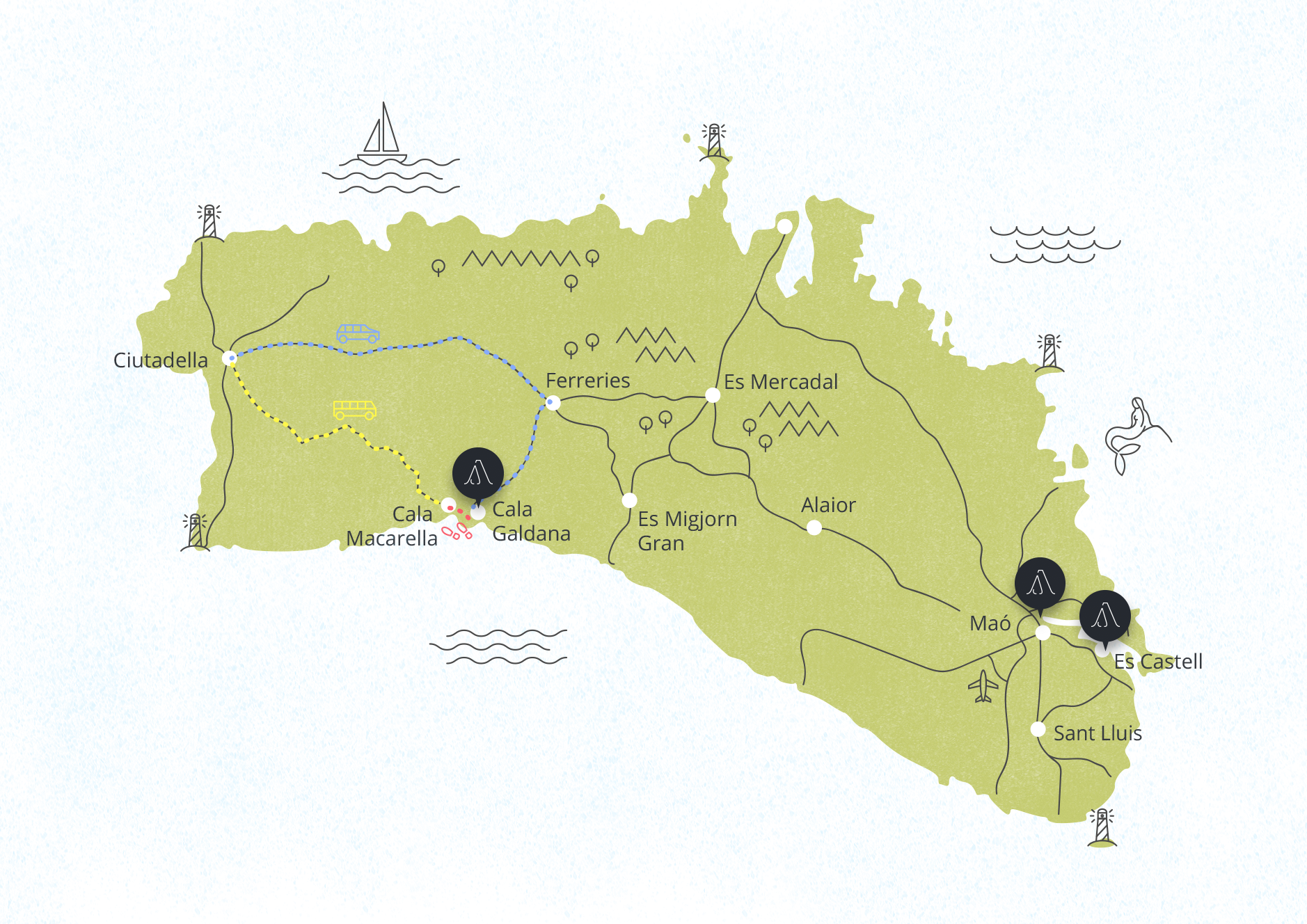 The closest ARTIEM hotel to Cala Macarella is ARTIEM Audax, only 40 minutes away on foot. And if adventure is your thing, you can rent a half-day kayak to paddle to Cala Macarella (30 minutes) and enjoy the coast of Menorca and its turquoise waters from another perspective.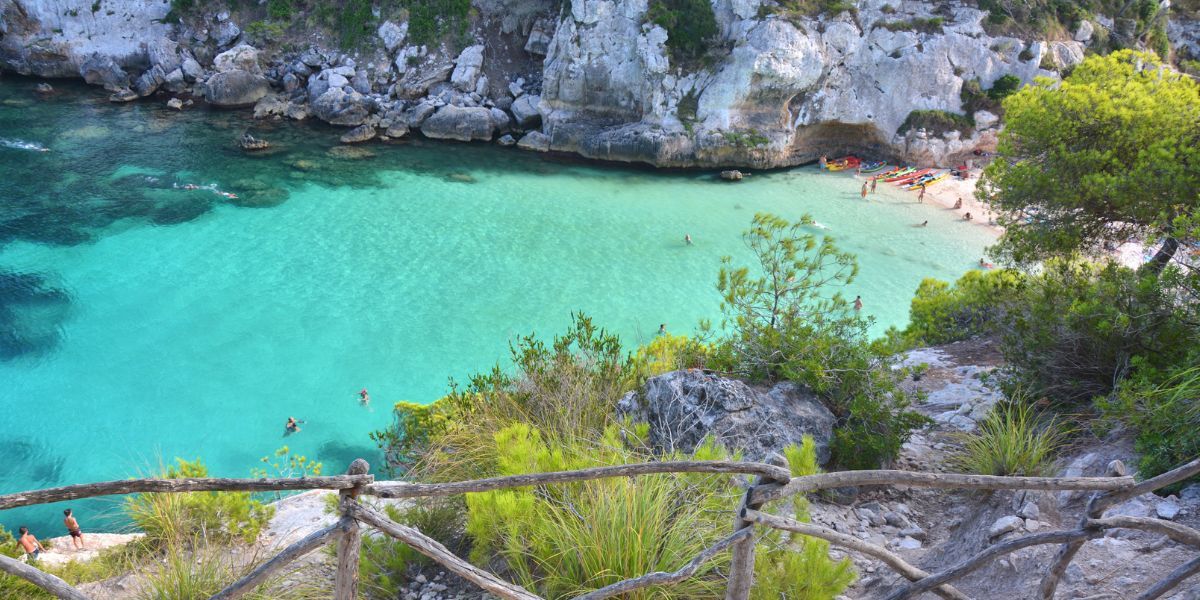 Nevertheless, you can also visit this little paradise if you stay at ARTIEM Carlos or ARTIEM Capri. How? You have several options: take a bus from Mahón to Cala Galdana and from there take a walking section, go by bus to Ciutadella and from there take the bus that goes directly to Macarella or go in your own car if it is not high season. In any case, our reception staff will be happy to explain the easiest way to reach any point of the island, so do not hesitate to ask us.
What to do?
The answer is simple: dive into the water, take delight in your surroundings and make the most of every moment.
People love swimming in the crystal-clear waters of this tiny piece of paradise, donning a diving mask to explore its underwater secrets, or marvelling at the waters' unparalleled turquoise transparency in this hidden corner of the island. For the more adventurous, the caves hidden among the rocks call irresistibly, though climbing up to them is a brave feat. Others choose to explore the sea caves seeking underwater bounty. You can also discover them by kayak: take advantage of our guided route from ARTIEM Audax.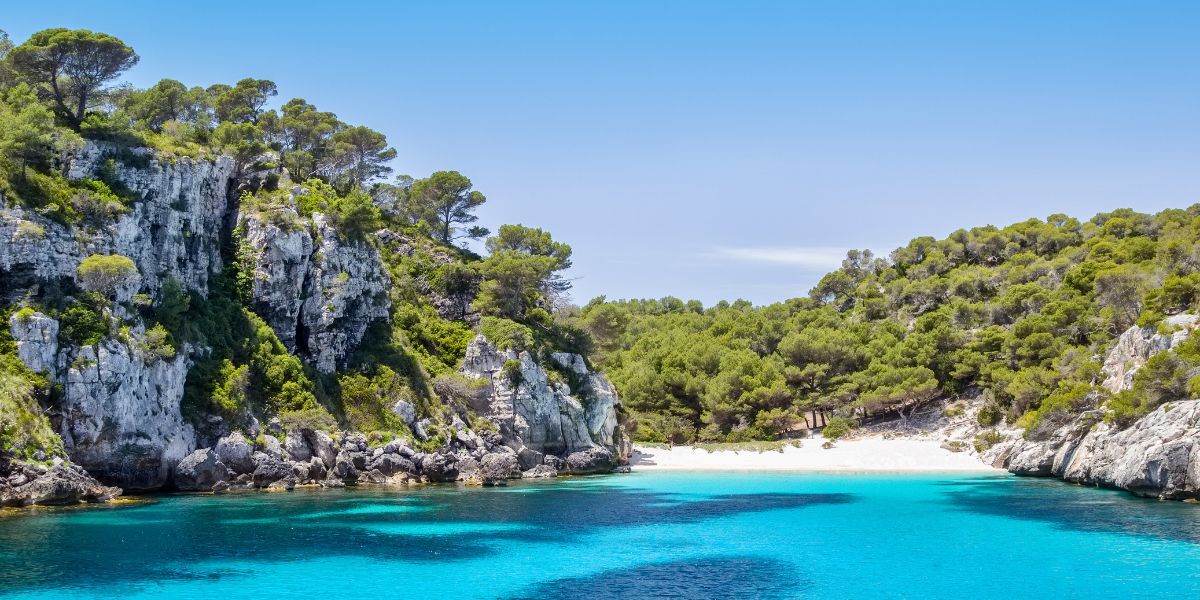 For panoramic views of this gem, the cliff trail is a must, especially for photography enthusiasts. And if you are looking for the ultimate snapshot to immortalise your stay in Menorca, this is the spot. After a 15-minute walk, you will come across this tiny hidden paradise: Cala Macarelleta. Furthermore, Macarelleta is renowned as a nudist cove, offering a refuge for those seeking a sense of freedom on its beaches.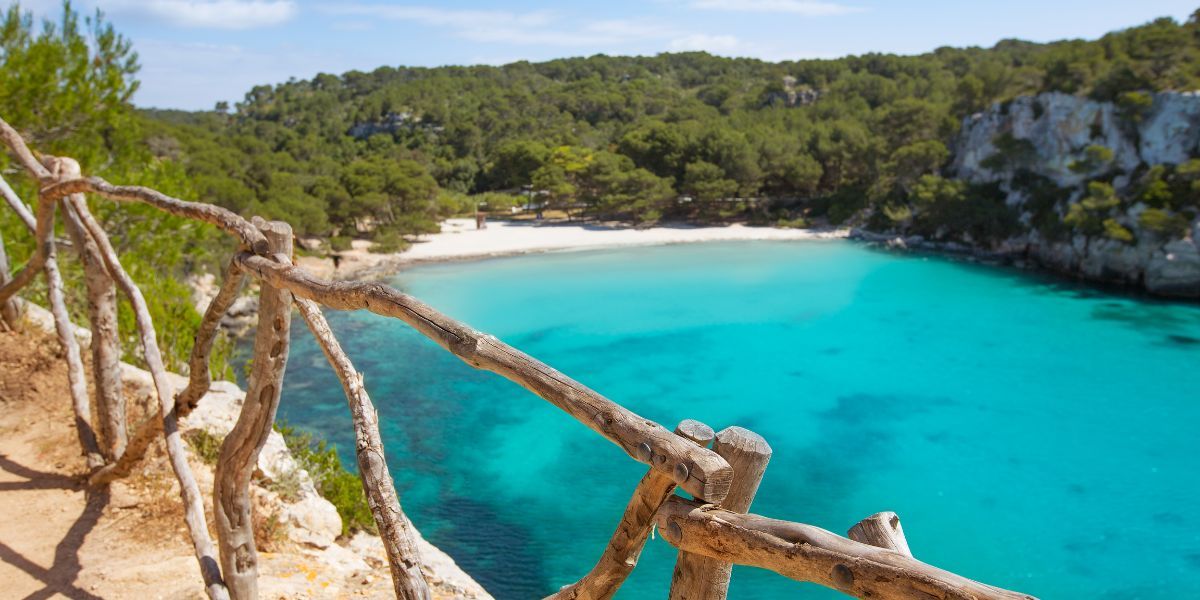 The more intrepid have the option of swimming from Cala Macarella to Macarelleta, skirting the cliff that separates these two sisters of incomparable beauty. However, this undertaking is suitable only for experienced swimmers who are able to face the challenge of open water.
Cala Macarella and Cala Macarelleta await you with their crystalline waters, golden sand and opportunities for adventure. Whether you prefer diving, exploring, relaxing on the beach or climbing the heights to the caves, there is something for everyone who loves nature and excitement in these spectacular coves.
Photos of Macarella Beach
In case you still haven't decided to come to this wonderful virgin cove in our beautiful island of Menorca... we leave you a selection of the best photos!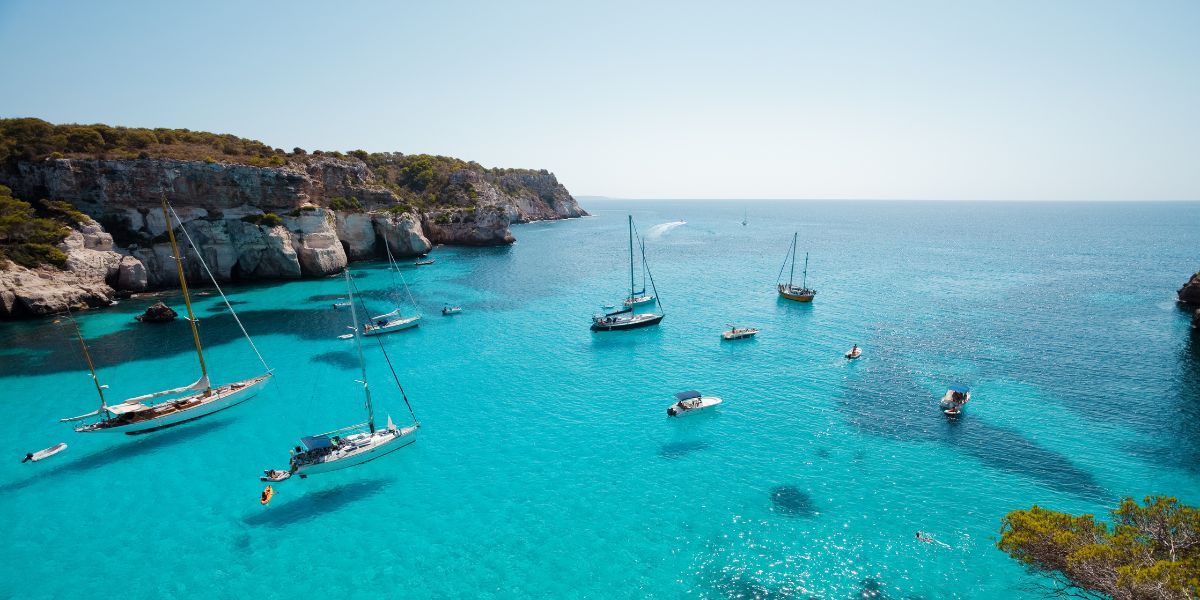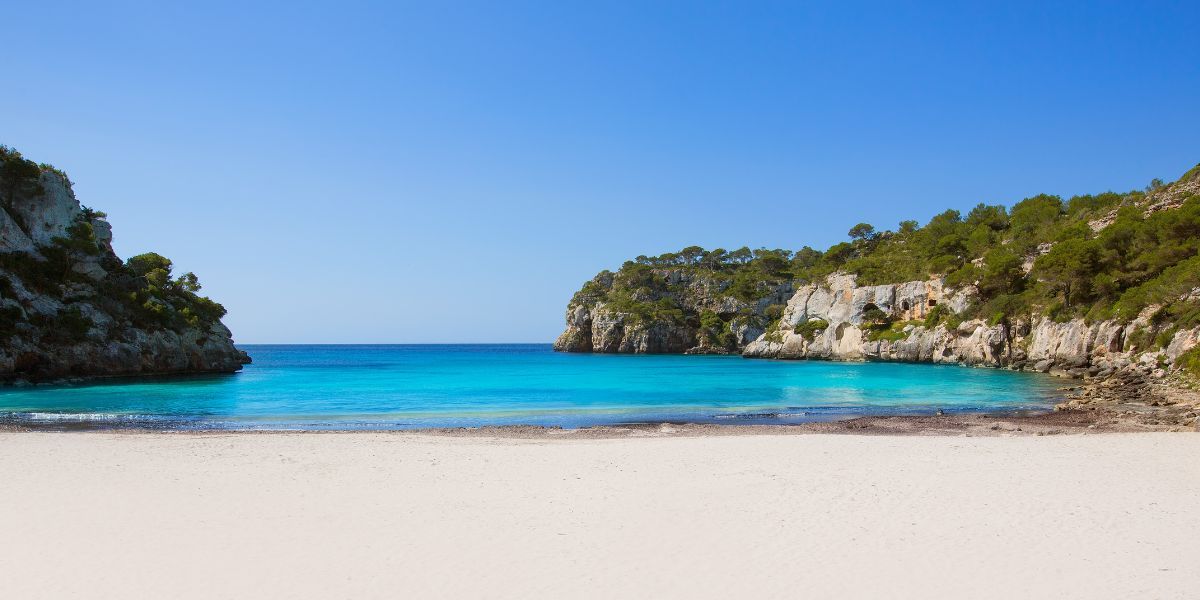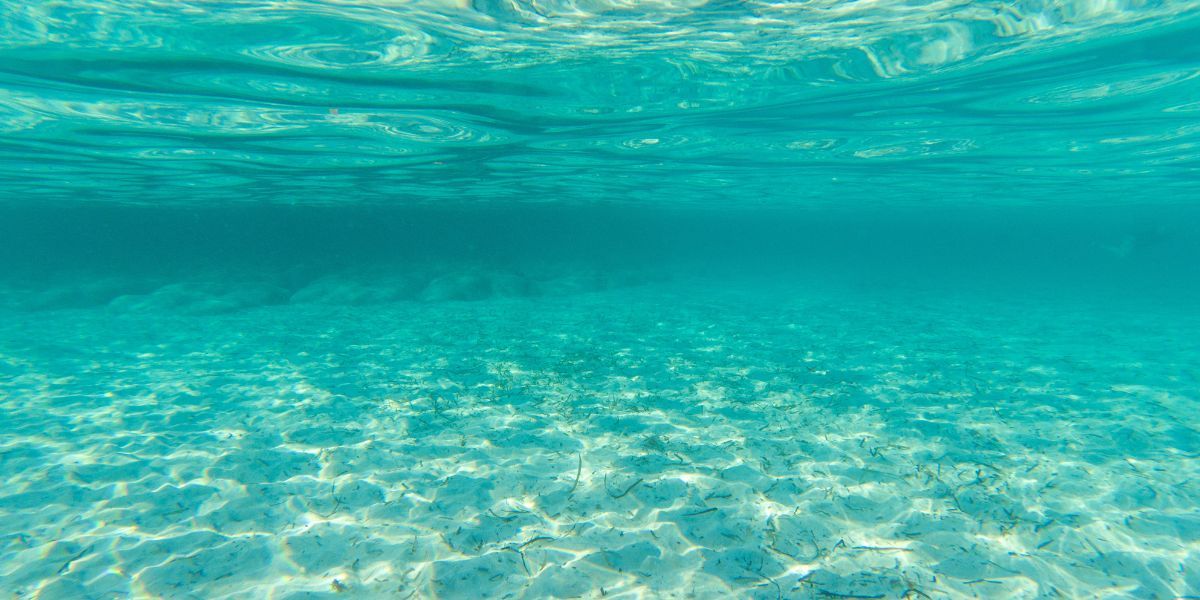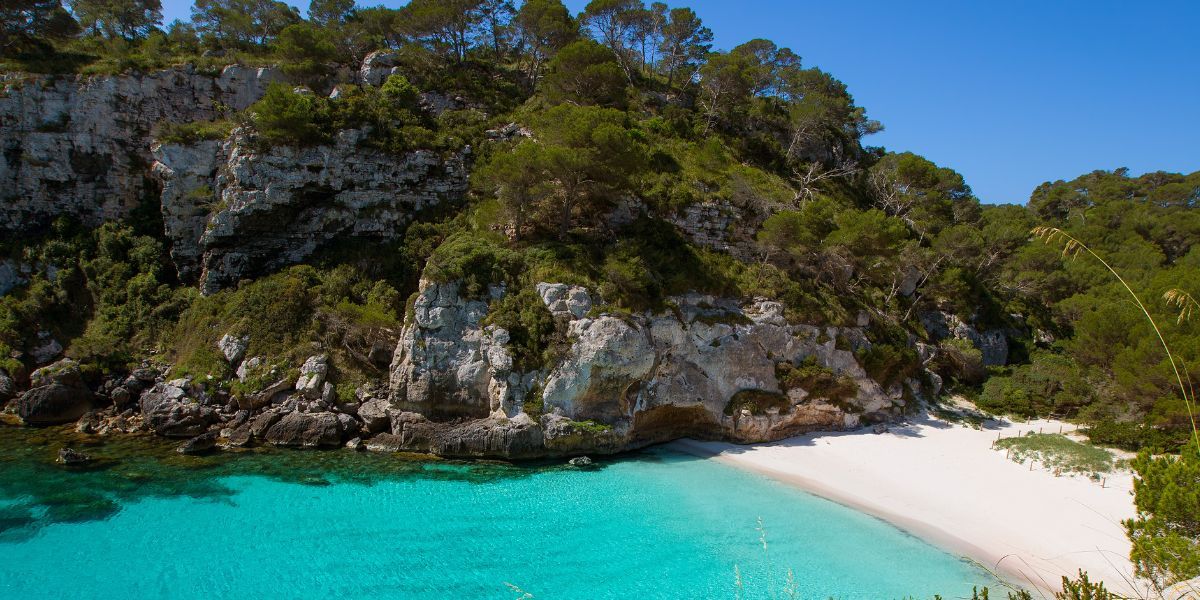 At ARTIEM Hotels, we are committed to authenticity and nature. At Cala Macarella and Cala Macarelleta, two of the most divine spots in Menorca, this connection becomes even clearer. We know that every gesture counts when it comes to preserving these unique spaces. As you explore these coves, please be aware of your impact on the environment. By following local guidelines and respecting the surrounding flora and fauna, you are playing an active role in preserving their beauty. So, when you enjoy these beaches, do so with a commitment to knowing that you are helping to protect these natural treasures for future generations. At ARTIEM, we believe in enjoying nature responsibly and leaving a positive footprint every step of the way.

Ready to enjoy Cala Macarella and Macarelleta? In ARTIEM we help you to discover the authentic charm of the corners of Menorca, we are waiting for you!