Is one of your 2022 goals to run the Marathon Madrid on April 24th? Is it your first time and you feel excited? We want to share with you some tips so you would know how to prepare a marathon!
Our FreshPeople team is already as excited as you are, as well as trained for this great race ... And today we want to share with you some tips to prepare the marathon.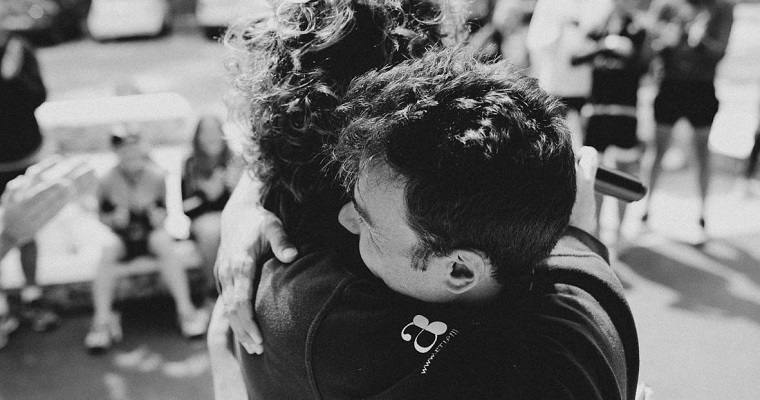 There is always the first time: tips to enjoy Marathon Madrid
Practicing a sport that excites you, like running, makes you feel better, happier... Running makes us happier because it stimulates the production of endorphins and with the arrival of these small proteins in our lives, we feel better.
On the other hand, when you decide to leave the comfort zone and set yourself a goal - one as ambitious as running Madrid´s marathon – you feel pure adrenaline, but also thousands of doubts invade your mind ... Especially for amateur runners, it is likely to experience this combination of sensations, and ask yourself: What will happen when running Marathon Madrid?
When you challenge yourself and your body to run any of the 3 distances of the Madrid Marathon (10 K, 21'10 K or 42'2 K) you assume you´re facing a personal challenge. Given that premise, the only thing in your mind should be to reach the finish line and that will keep you motivated and excited.
Be clear about the "number one" objective: finishing the race
Experience the first race of your life ... It's the first Madrid marathon for you, better not focusing on the competition side. Don´t put pressure on yourself with time objectives, simply participate and enjoy the journey.
Madrid´s Marathon is the great celebration of running and you will be there to enjoy it. Live the moment!
Don´t let the nerves dominate you the previous days: "reduction" is the key
The days before the Madrid Marathon, take a few days off, run a bit around the city and tours its streets a bit. It´s no longer a moment to wait for miracles, so focus on relaxing your body before the great effort that awaits.
Organize and prepare every detail
In order for everything to go well on the big day, read all the regulations well, study the route and sign up for Zurich Rock ´N´ Roll Running Series Madrid

.

Pay attention to all the details of the race.
In terms of footwear, you don´t need to buy the most in-city pair for racing ... If you are running the Madrid marathon for the first time, wear footwear that is already adapted to your feet, as long as it´s cushioned. Regarding the clothing it´s very simple: choose the layers properly, adapting them to the temperature of that day.
Clear your mind and go for it!
Are you scared to be the last to reach the finish line? First of all, remember that the only important thing is to arrive, to fulfil your personal challenge, and you know it! Also, bear in mind that f you are well prepared, finishing in the last position is very unlikely. Train and be tenacious. Keep a positive attitude and, above all, trust yourself.
Tips for the moment of the starting pistol

As this is your first time, it´s recommended that you move towards the end of the starting line ... You will feel more free and comfortable to be able to go at your own pace. Breathe deeply, don´t let the panic take over your runner spirit, and enjoy!

It´s normal to feel some insecurity ... But remember the efforts you´ve made, the preparation, all the enthusiasm and commitment and just have fun! With the adrenaline generated by the starting pistol and the mass of runners of the Madrid marathon, you will succeed. And the Rock music will also help! Endorphins and adrenaline to the fullest! Make sure to stay at a high point and be motivated, but without going crazy. A slightly slower pace, which is comfortable for you, will help you reach the dream goal.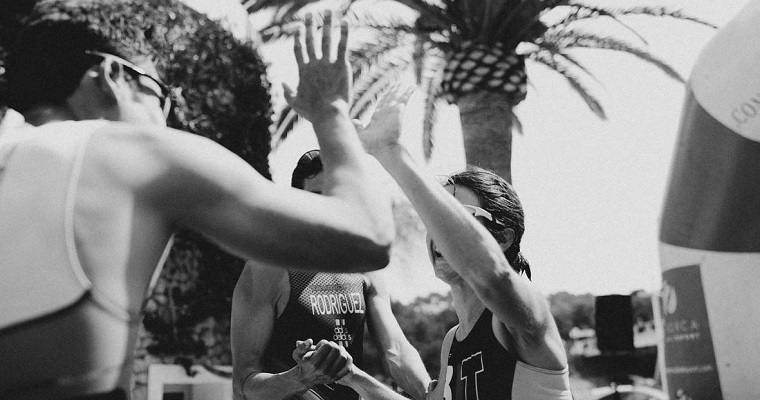 If you go with a group of friends, great. And if you run alone, it may be useful to join a group of runners that go at your same pace. Running in good company will make the run even more fun! Who knows? Maybe you come across as part of our Fresh People Team.
Oh! Yeah! Let's run together !!!

Maybe when you´ve been running for a while, if you feel good, you can let yourself up the pace and accelerate for the final sprint. And arrive! Just what you wanted and what you've fought so hard for. That goal is yours! This will be how you will become a champion of your first Madrid marathon. Enjoy the advantages of coming to ARTIEM Madrid.
From ARTIEM Madrid we want to share your dream of being a finisher at Zurich Rock ´N´ Roll Running Series Madrid. You just have to sign up for the race, prepare and come to enjoy. We have everything prepared in the hotel, with this complete experience full of advantages: ARTIEM Rocks Marathon Madrid, which includes:
The welcome pack you deserve.
Energy snack so you don´t run out of energy on the route.
Healthy breakfast to face the Madrid marathon with all the energy you need.
Transfer back and forth because we want to be by your side and achieve this challenge together.
Late check out until 5:00 p.m. so you don´t have to leave to run anymore, at least for checking out!
Recovery lunch: a lunch to recover strengths and share experiences with fellow runners.
Live Marathon Madrid with joy and excitement! And don´t forget, make the experience complete by booking an unforgettable stay at ARTIEM Madrid