It's time to stay home, and for many of us, that also means we're working from home, or WFH for short. The People and Wellbeing team is continuing to work to make sure our team feels happy and motivated, even in these trying circumstances.
Staying home doesn't stop our willingness to move forward. Our love for what we do remains intact because since ARTIEM's beginnings, we've been in search of one goal: inspiring others to find happiness, whether they're our guests or the people who make up our team.
For the past few weeks, working from home has turned into a challenge we've willingly wanted to tackle head-on with excitement. We've wanted to go even further in managing remote teams. In essence, we've managed to share resources, create bonds that are even stronger than what we had before and getting to know people from different properties and cities that we would have never had the chance to meet, let alone share the same experiences. Not only that; we're all united by the same objective.
The People and Wellbeing team's mission is to make every ARTIEM employee feel like they're a part of our family. Our work has led to us landing on the Great Place to Work list for the eighth year in a row. For this reason and the unprecedented situation we're currently living in, we want to stand as a source of inspiration for our Freshpeople in managing remote teams.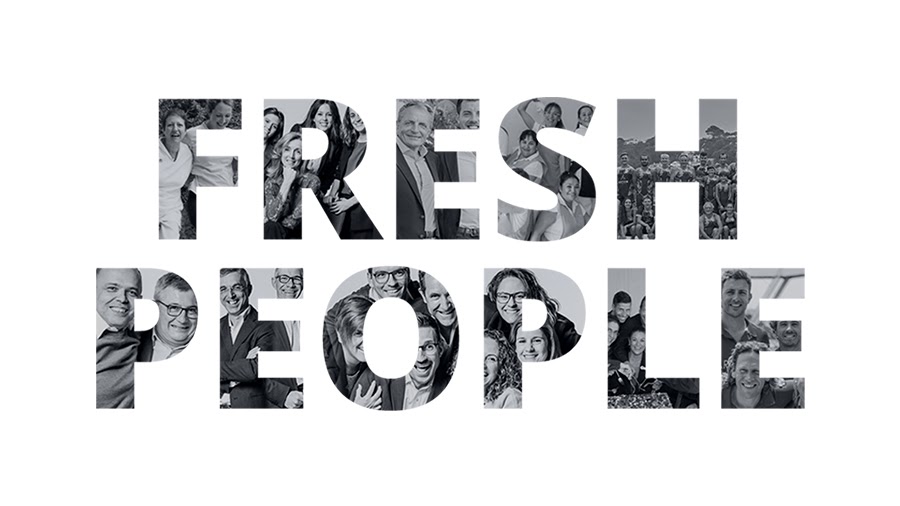 Keys to managing remote teams
Many organisations are currently wondering how to manage a remote team. We at ARTIEM also asked ourselves this question. We got to work to facilitate collaboration and communication between all our employees from a positive point-of-view as we've always done. Here are our keys to project management for remote teams in this moment of uncertainty:
Put people first
Our team was our number-one priority from the get-go. We found out what was happening at all times in each of our properties right before their closure. We also figured out what people needed to take on the situation, and from there, we got an idea of what was occurring on the ground.
Convey safety and trust
We've wanted to maintain our team's unity and mood and see what opportunities could come out of this situation. And most of all, and most importantly, transmit trust and safety to our Freshpeople because we're not alone. ARTIEM is a team and works as one.
Create shared challenges
We're taking the ability to learn to adapt that we need in the face of ways of learning, communicating and sharing.
Foster communication
Communication serves as the basis for achieving safety and transparency for a team. We sought out all digital and remote tools to ensure that information flowed to everyone quickly, in real-time.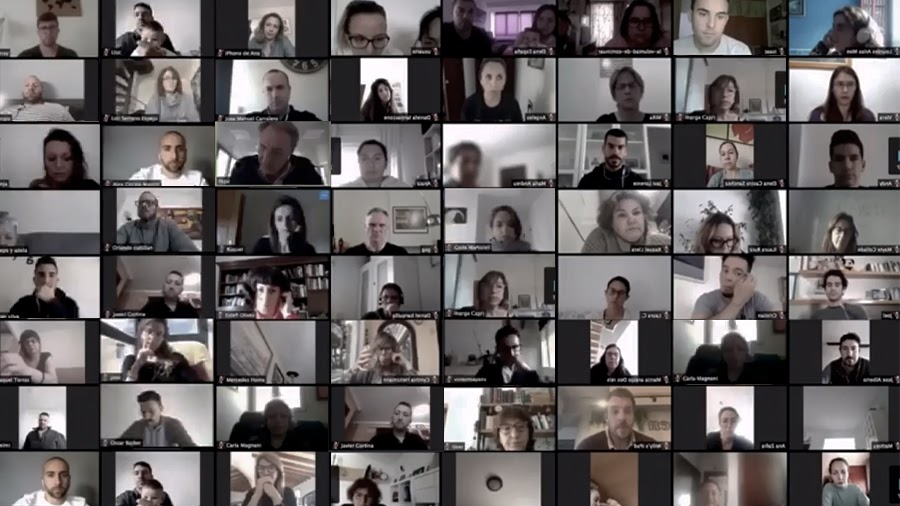 These keys have become the foundation for deploying various initiatives that have reinforced communication and trust among all of us that make up the ARTIEM team:
Organising meetups among team members to share their personal stories and experiences. One of them is a weekly all-hands meeting where we gather all of our Freshpeople online. More than 150 of us come together on Monday to share experiences and stories, and we take the time to share the activities ARTIEM is carrying out every week.
Personal development activities. We hold personal leadership sessions and mini-summits rooted in Appreciate Inquiry thanks to the tools from our collaborators at We& up and MADAVI.
Improving habits through internal and external training sessions. Our team carries out training sessions on a variety of topics to foster personal and professional growth in our Freshpeople, including languages, digital or ICT tools, among others.
Talks from experts across diverse fields such as Marketing, economics, healthcare, coaching virology, environmental science, digital, tourism, etc.
Foster physical and mental wellbeing through workshops such as Laughter Yoga, Pilates, or bits of happiness, among others.
Creating the "La voluntad de continuar" (The willingness to carry on) Facebook group where we share our day-to-day experiences, feelings and concerns in a space that lets us feel even closer than ever and gain strength to keep going every day.
Completing shared workout challenges that we share on our social media platforms that tie into our wellbeing philosophy.
Active, open, continuous communication to solve any need, doubt or concern that our Freshpeople can have over email and WhatsApp.
Not only are we carrying out initiatives within ARTIEM; we also wanted to take this unprecedented moment to reinforce our values and bonds with our guests, vendors and associations we work with regularly. One of them is our collaboration with Menorca's Sa Cooperativa del Camp to promote the consumption of local food products while supporting local farmers and ranchers. We're also continuing with beautiful initiatives such as our project with Down Madrid by teaching their Employment Service students recipes through short videos as they work on their culinary studies. We should take advantage of this time to be closer than ever and make ourselves stronger. What inspires you to keep going every day with hope?