Welcome to ARTIEM Hotels, where adventure and nature converge! This time, let us take you by the hand to explore the wonderful natural parks we have in Asturias, a natural paradise that will leave you breathless. If you love nature, calm and stunning landscapes, prepare your senses for a unique experience!
ASTURIAS: A NATURAL PARADISE IN NORTHERN SPAIN
Located in the north of Spain, Asturias is a dream region that is home to natural treasures that will amaze you. Among its most precious jewels are its five impressive natural parks. Come and discover them!
Redes Natural Park

We invite you to discover the amazing Redes Natural Park in Asturias, a haven of peace declared a UNESCO Biosphere Reserve. Boasting majestic mountains and exceptional biodiversity, this area stretching over 37,000 hectares is ideal for hiking, bird watching and disconnecting from all the city's hustle and bustle. Get set to marvel at its crystal-clear waterfalls and spot emblematic species such as the Cantabrian brown bear, capercaillie, Iberian wolf and Pyrenean desman, as well as more than 130 species of birds that make their home here. Don't forget your camera and binoculars to capture memorable wildlife moments! Furthermore, explore the charming villages surrounding Redes Natural Park, where you can discover traditional architecture and enjoy the rich local culture, from the famous Asturian fabada to Casín cheese and cider. Connect with nature and have a simply memorable experience in Asturias' Redes Natural Park!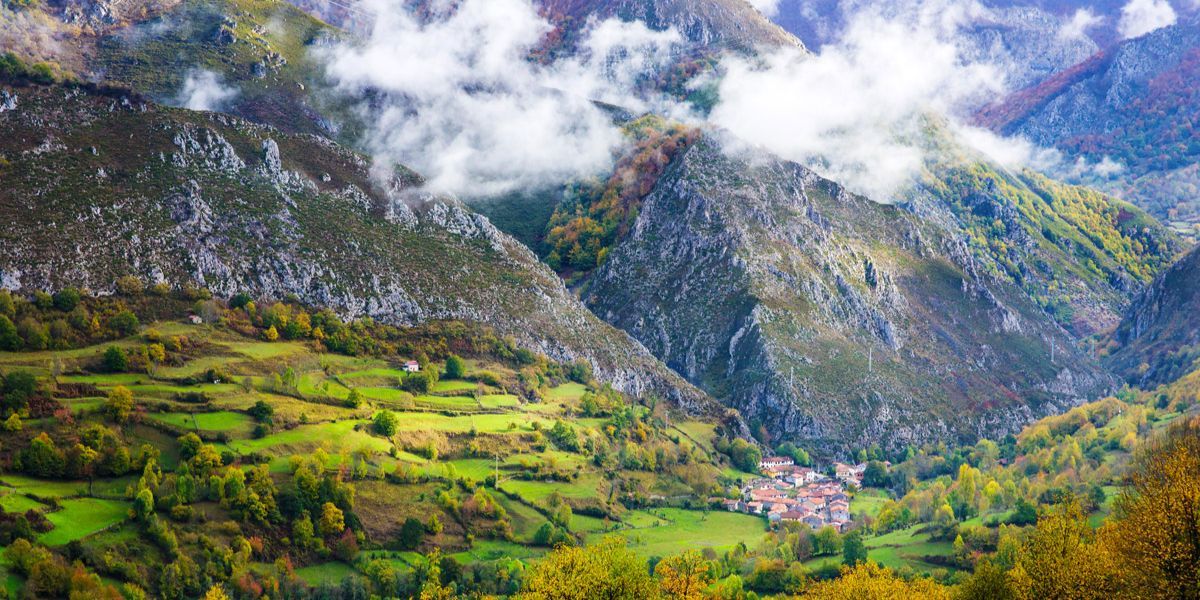 Somiedo Natural Park
Somiedo Natural Park poignantly stands out as one of unspoilt nature's last remaining refuges. This privileged setting will leave you breathless with its wildlife. Admire its impressive centenary forests, glacial lakes and valleys of unique greenery, ensuring an unforgettable trekking experience.
From altitudes of 400 metres ranging up to nearly 2,200 metres, Somiedo's landscape is enriched by natural treasures such as the impressive Saliencia and del Valle lakes. You also have its charming brañas or seasonal pastures, such as Pornacal, Mumián or Sousas, where you can still find the traditional teitos. These are constructions with a broom roof used by the Vaqueiros d'Alzada, the local alpine nomadic cow-herding people.
This natural sanctuary harbours all of the Cantabrian Mountains' large mammals, and is where more than 100 species of birds find refuge. The presence of the brown bear is especially noteworthy, enhancing this spot's relevance and value. With its forests, pastures, brañas and mountains, Somiedo is home to hundreds of plant species, making it a truly unique natural setting.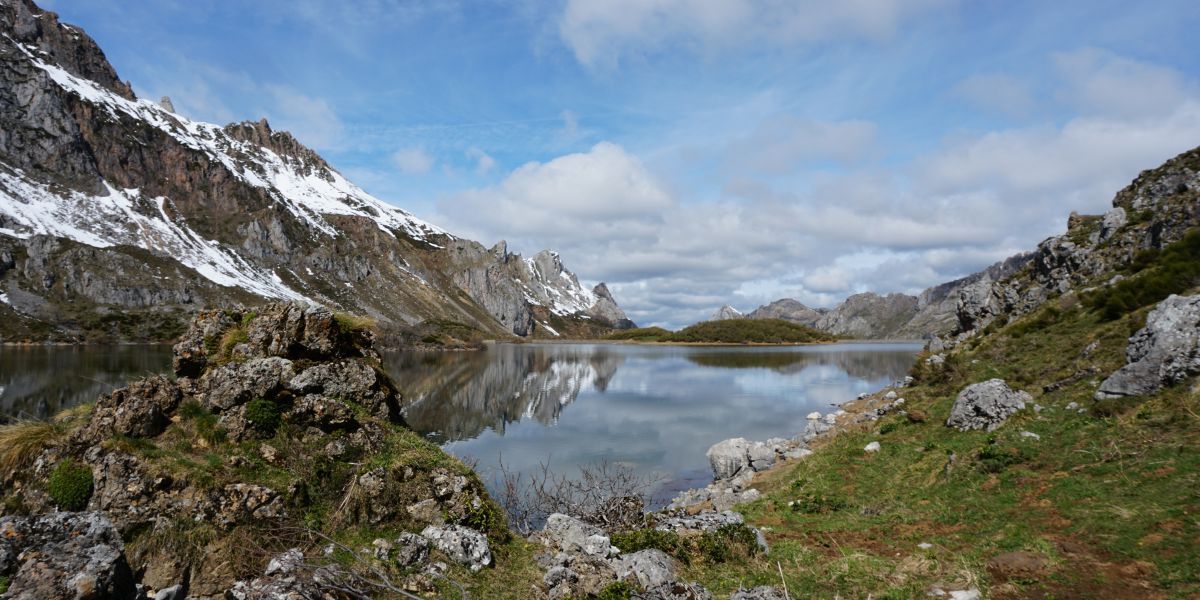 Ponga Natural Park
Discover the true essence of Asturias in Ponga Natural Park, where nature offers you impressive geological formations and a 100% genuine experience. Are you ready to lose yourself in this unparalleled natural paradise?
Covering 20,533 hectares, it was declared a Natural Park in 2003. Ponga welcomes you with its uneven landscape ranging from 300 metres to more than 2,100 metres in altitude on the majestic Peña Ten.
The Sella and Ponga rivers run through this paradise, creating narrow river valleys and spectacular gorges such as Ponga and Los Beyos. Its interior harbours striking tree species such as sessile oak and beech, forming impressive forests, especially in the upper basins of the Ponga and Sella rivers, like del Moro Valley and Peloño Forest.
Furthermore, Ponga Natural Park is home to an amazing array of fauna. Here is where the eastern population of brown bear roams, while there is also a remarkable capercaillie presence, thanks to extensive stretches of forest providing them with the perfect habitat. Conservation of its natural resources, both geologically and its flora and fauna, has meant that Ponga maintains wide environmental diversity representing Asturias' central-eastern mountains. So, if you are looking to immerse yourself in an exceptional natural setting, Ponga Natural Park lets you enjoy this hidden gem right in Asturias' heart.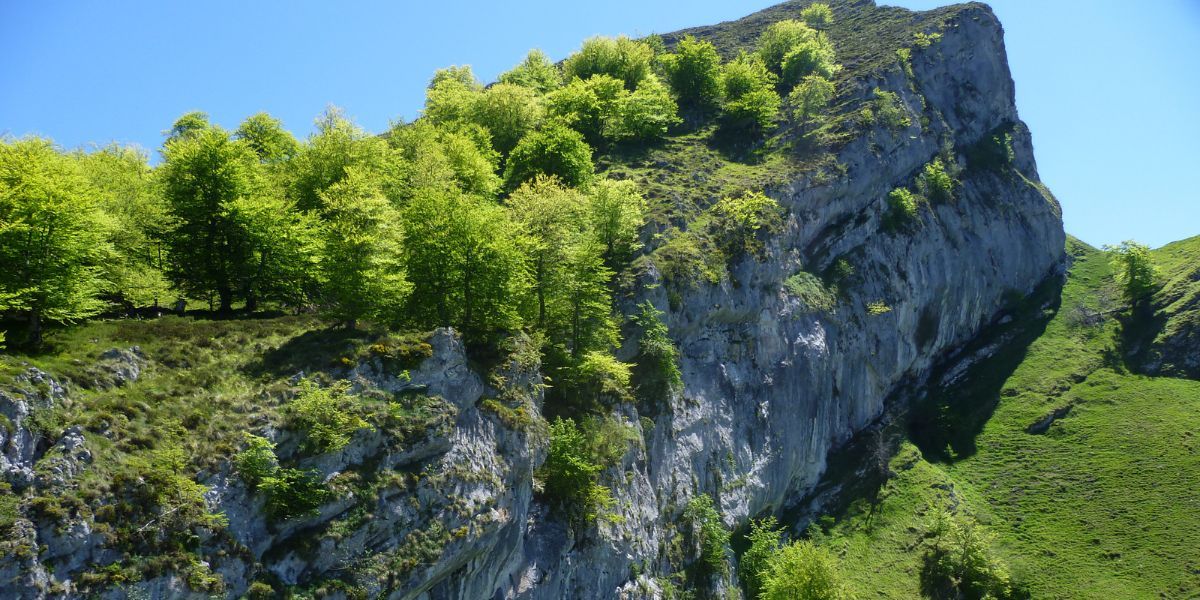 Fuentes del Narcea, Degaña and Ibias Natural Park
Enter the magical Fuentes del Narcea, Degaña and Ibias Natural Park, where biodiversity reaches its maximum splendour. Boasting enchanted beech and oak forests, crystal-clear rivers and unique flora and fauna, it will transport you into a fairy tale. This paradise, stretching over 567 km2, was declared a natural park in 2002 and a Biosphere Reserve by UNESCO in 2003. It stands out as one of the most important ecosystems on the Cantabrian coast.
Among the park's most outstanding natural treasures is the Integrated Nature Reserve of Muniellos Forest, Spain's largest oak woods and one of the best preserved in Europe. It is home to a rich, diverse community of animals and plants that will fascinate you. The Monasterio de Hermo Beech Forest, Asturias' largest, is another of the park's impressive corners. Here, you can find brown bears, wolves and capercaillies, making this place a true wildlife enclave. Furthermore, its forests of maples, birches, ashes and alders, among other species, bequeath it incomparable charm.
The Cueto de Arbás Partial Nature Reserve is another natural gem of great beauty and value. With fascinating glacial modelling and outstanding peat bogs such as Chouchinas, Reconcos and those of the Fuentes del Narcea, this reserve will delight you with its unique landscape. Make sure you visit the enchanting Arbás Lagoon, which adds a magical touch to its surroundings. Come and discover this natural paradise and immerse yourself in Asturias' beauty and biodiversity!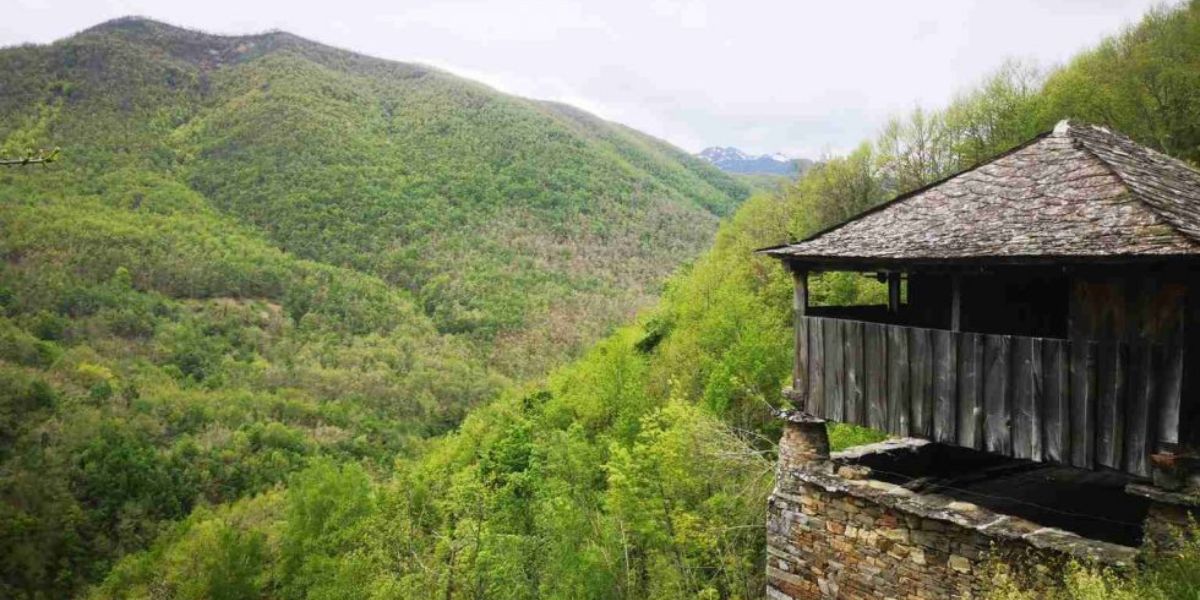 Las Ubiñas–La Mesa Natural Park
Las Ubiñas–La Mesa Natural Park is the perfect fusion between majestic mountains and extensive plateaus that will take your breath away. This natural treasure is a true paradise for enthusiasts of photography, climbing and wildlife watching. Covering an area of 451 km², the park was recognised as a Natural Park in 2006 and awarded the prestigious title of UNESCO Biosphere Reserve in 2012. Its location in the heart of the Cantabrian Mountains covers the councils of Teverga, Lena and Quirós.
Standing tall in this natural setting is the impressive Peña Ubiña massif, an alpine area of glacial and karstic modelling. It is the second highest mountain massif in the region, second only to the legendary Picos de Europa. A notable feature is the majestic Pico Fontán, which rises to 2,417 metres. To the west of the Park, on its border with Somiedo, is La Mesa mountain range, while the Sierra de Sobia ranges rises up as the dividing line between Quirós and Teverga.
The flora in this area is astonishing and diverse, with mature forests dominating much of the area. Wildlife is another treasure here, with the brown bear's emblematic presence, that symbol of the Cantabrian Mountains. Furthermore, you can spot various species, such as wild boar, wolves, foxes, roe deer, deer and chamois, enriching the experience of those exploring this natural park. Be captivated by the spectacular scenery and the diversity of its wildlife. An adventure awaits you in this unique natural setting!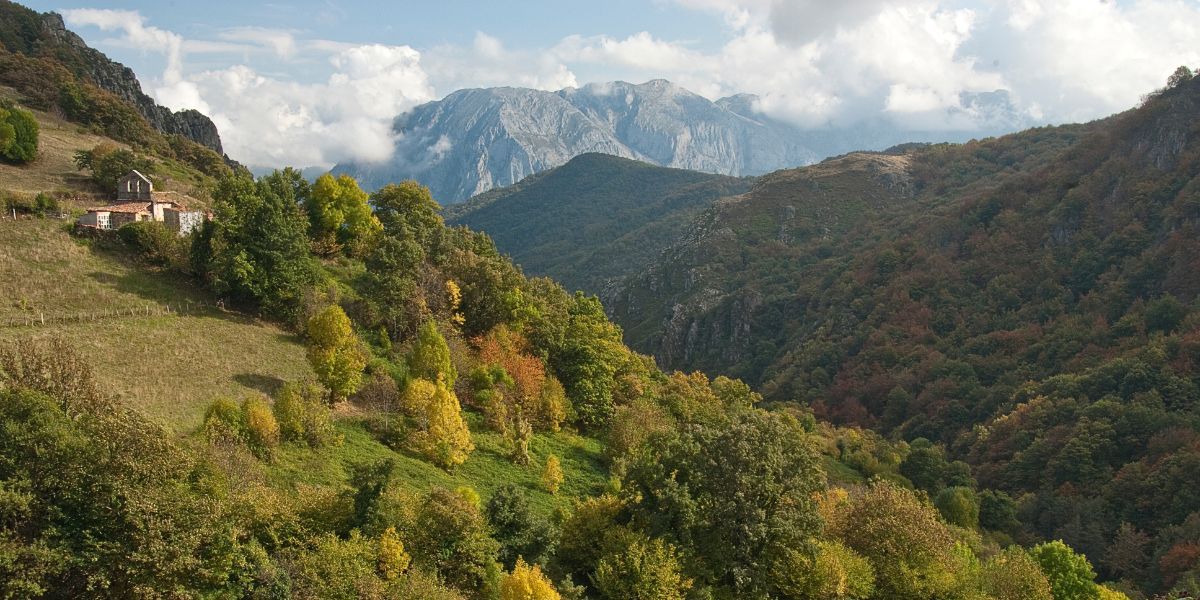 A Walk Through Nature with ARTIEM Hotels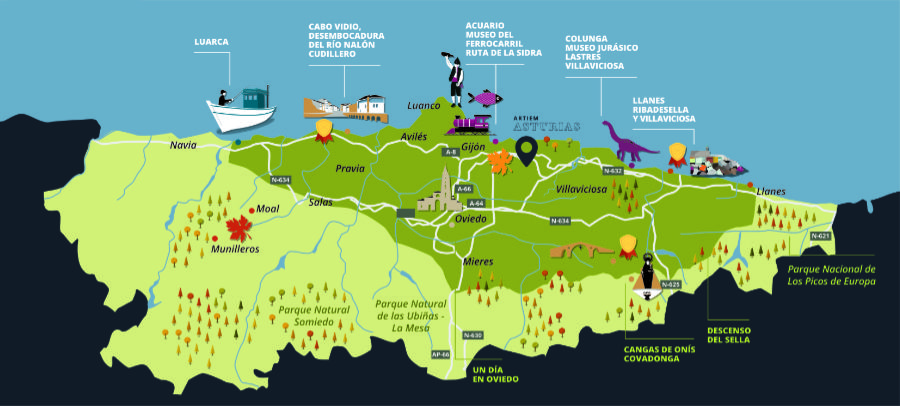 At ARTIEM Hotels, we share your passion for nature and sustainable tourism. We offer you a unique experience to discover the wonderful natural parks of Asturias while we care for and protect the environment. Our hotel, located in a peaceful rural setting, just a few minutes from Gijón and the beaches, will be your home in this natural paradise, offering you authentic, exclusive experiences, adapted to your tastes. Enjoy a balance between body and mind with programmes devoted to team development and motivation.
Discover this natural paradise, where scenic beauty and biological diversity offer you unforgettable moments. ARTIEM Hotels will be thrilled to guide you on this unique, enriching adventure. Don't miss the opportunity to connect with nature and make the most of every moment!