Start the year the way you love to: traveling. Travel north and enjoy a very special night at ARTIEM Asturias. We have prepared the perfect plan for you.
Is there any doubt that the best way to start the year is by travelling? It is a declaration of intent and a very special way to welcome 2022. Therefore, we propose to spend New Year's Eve in Asturias with the ARTIEM team. We have prepared a very special plan and we don't want you to miss it. We promise you that you will live great moments of affection, awesomeness and abundance that will last forever.
The night of December 31st is one of the most magical of the year. We say goodbye to a whole year and look forward to the next 365 days. We have in front of us the opportunity to renew goals, introduce habits, live new experiences ... And in order for you not to lack any energy for what´s coming, at ARTIEM Asturias we have designed a package for a very special New Year's Eve dinner.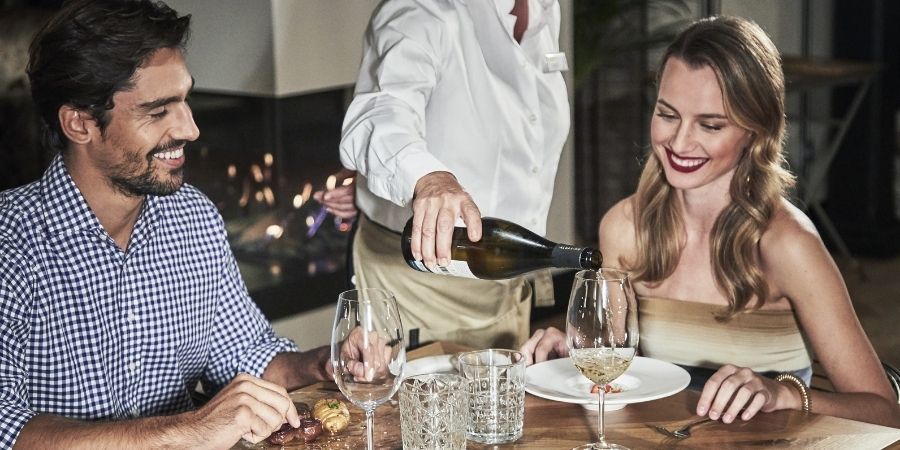 The goal is for you to feel as comfortable as at home, but with the excitement of being in a new and different place. We will help you disconnect and live a New Year's Eve in Asturias different from any other you have lived before. Warmth, nature, haute cuisine, live music, good atmosphere ... we have the perfect recipe! It will be a night to remember.
Enjoy New Year's Eve in Asturias with ARTIEM
Say goodbye to the year in one of the most special corners of Asturias, surrounded by nature and just a few minutes away from the sea. The perfect place to disconnect and recharge the batteries to the fullest in the new year. Start by attending a delicious gala dinner at The Green Restaurant Lounge while enjoying live music.
We will surprise you with a very special menu that combines the gastronomic tradition of the area and haute cuisine, using of course fresh and local products. To make your mouth start watering, here are some of the dishes we will be offering: lobster and crayfish tartare, with spiced nut over its cream; turbot with farce of boletus and Iberian red vermouth, citrus sorbet with liquor...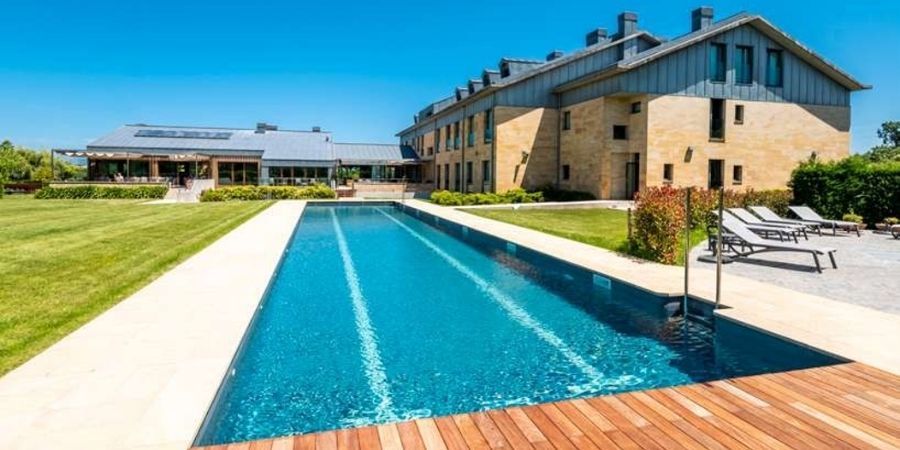 Can you already hear the Christmas bells ringing? Celebrate with us by having the grapes (12 uvas) and toasting for the wonderful year that lies ahead. The night will continue with cotillion, a party with DJ and an open bar of drinks. Simply dance and enjoy. And don't go to sleep before trying the typical chocolate with churros.
Sleep until late, it doesn't matter! Whenever you feel like waking up, we will be waiting for you with a special New Year's brunch. Pancakes, eggs Benedict, cocktails ... a proper late breakfast to recover and refill your batteries.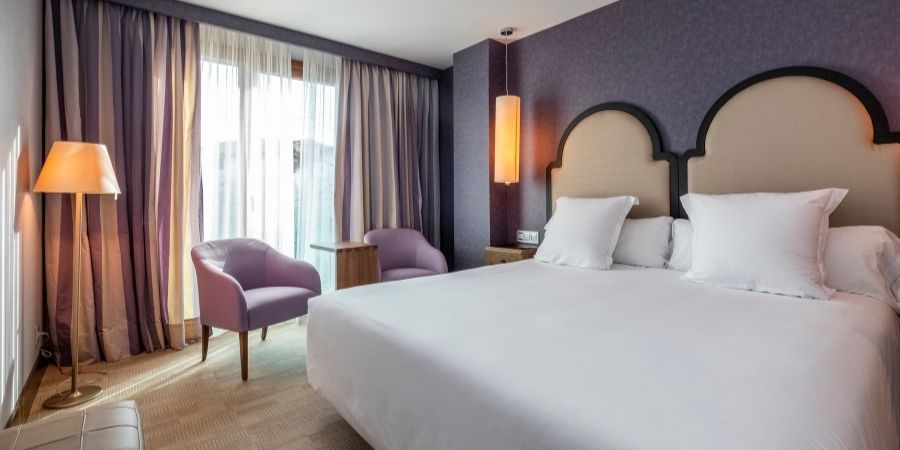 Our pack for New Year's Eve in Asturias also includes one spa circuit per person. Join our wellness club, enjoy the relaxing waters and let your body recover after a night full of dancing. You can book it when it suits you, both for the afternoon of 31st or for day 1, since we will be offering a late check out until 4 pm.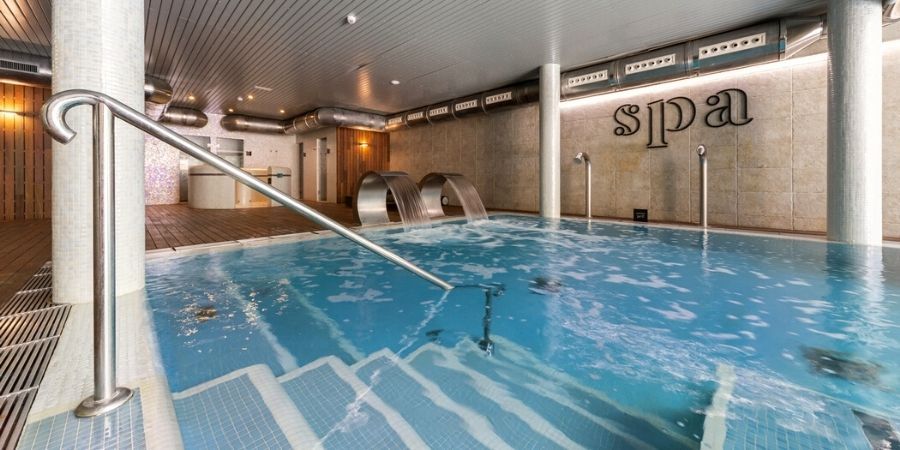 In summary, our hotel pack with New Year's Eve dinner in Asturias for € 287 for one person includes:
Accommodation the night of December 31st.
Gala dinner with live music.
Broadcast of bells (campanadas) on giant screen and serving grapes.
Cotillion, party with DJ and open bar.
Churros with chocolate.
Special New Year's brunch with live music.
One hydrothermal circuit per person.
Late check out until 4pm.
Contact us to tell you all the detail by phone at +34 985 341 997 or send us an email at [email protected].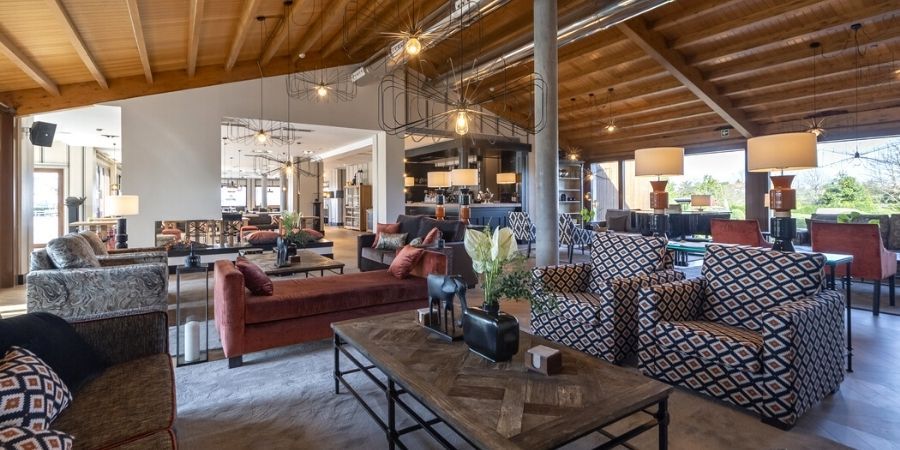 Take the opportunity and start the year in a different and inspiring place. Spending New Year's Eve in Asturias will be an unforgettable memory and the perfect way to start the year how you like: travelling and living new experiences full of affection, appreciation, authenticity, awesomeness and abundance. Say goodbye to 2021 thanking for all the smiles it has given you and welcome 2022 in the best mood.