Cudillero is one of the most beautiful and popular places in Asturias, but in addition to its picturesque fishing village, there are other nearby corners that are also worth a visit. Discover this full-day plan for a route through Cudillero and its surroundings.
If you are looking for a tour in Asturias that combines the authenticity of its villages with the beautiful landscapes that nature gives us in this land, take a paper and pencil and take note. On this route we recommend what to see around Cudillero.
In addition to revealing what you cannot miss in this well-known town, we will guide you to two other incredible places: Cabo Vidio and the mouth of the Nalón river. A complete plan in which you will begin by falling in love with the streets and gastronomy of Cudillero, and you will end up being surprised by the beautiful cliffs, rivers and beaches of the area.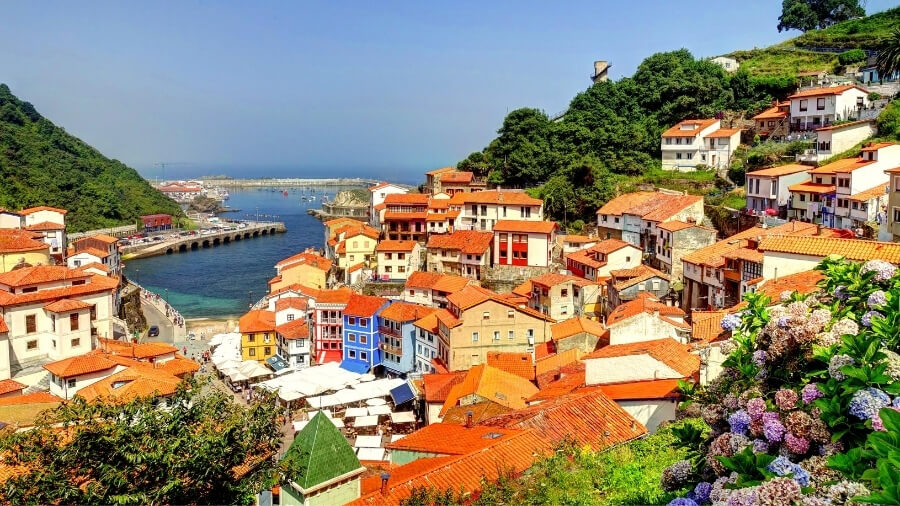 If you stay at ARTIEM Asturias and you make the excursion by car, the total duration of the trip is a little less than two hours. Moreover, during the trip you will also be able to enjoy incredible landscapes, so it will actually be much shorter.
Cudillero: Get ready to take the best pictures of Asturias
A theatre open to the sea where the rainbow is the main character. This is how the magic of this seaside town can be summarized, with a very particular aesthetics and buildings that you cannot miss. Walking along its streets, full of terraces, restaurants and souvenir shops, you will want to stop and photograph every corner and fill your phone with unique memories.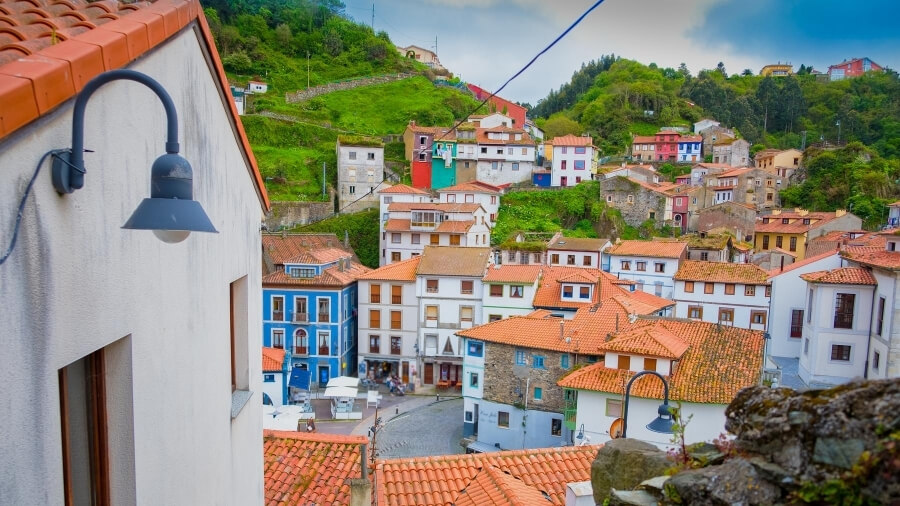 What to see in Cudillero
For the best views of the town of Cudillero, come to the Cimadevilla viewpoint. As you can imagine from the photos, you will have to climb a few slopes and stairs to get there, but the beautiful view from above will make you forget about the effort.
If you feel like walking a little further, don't miss the viewpoint of La Atalaya, with some incredible views of the Cudillero lighthouse. If, on the other hand, you want to relax and let yourself be carried away by the peculiar atmosphere of Cudillero, so typical of Asturias, sit down on any of its terraces and enjoy the charm of this village.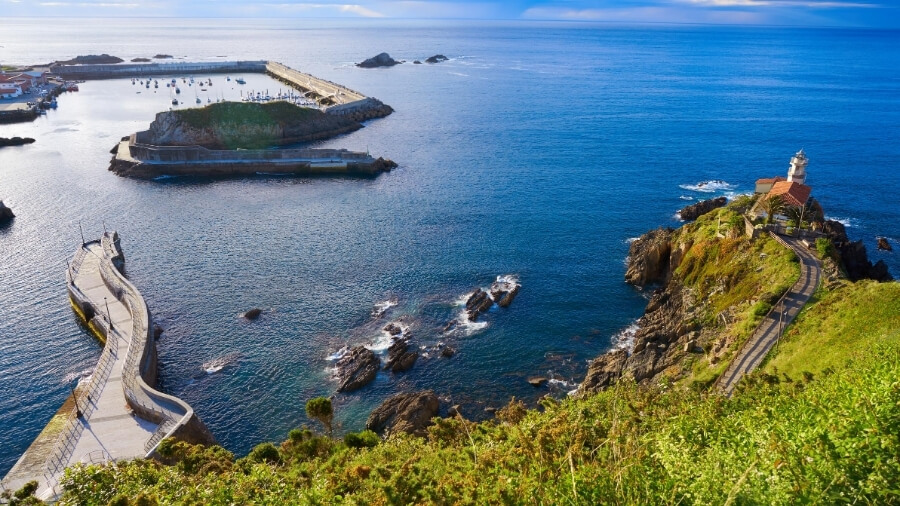 At lunchtime, go to Casa Julio (we recommend you to book a table in advance). There you can enjoy one of the best seafoods, more than deserved after the effort of going up and down the slopes of the village. The final touch is Grandma's cake or their condensed milk custard, so leave room for dessert.
Once you have recovered your strength, you can set off for your next destination.
Cabo Vidio: Mandatory stop on your route through Cudillero and surroundings
Get ready to enjoy an explosion of wild nature because Cabo Vidio is one of the corners of Asturias where you suddenly feel very alive.
This cape, located just 10 km from Cudillero, forms an 80-metre cliff above the sea and is said to be one of the most beautiful in Spain. Many tourists pass through the area unaware of the existence of these cliffs, so we want to make sure you include it in your route. Believe us: the views are unforgettable.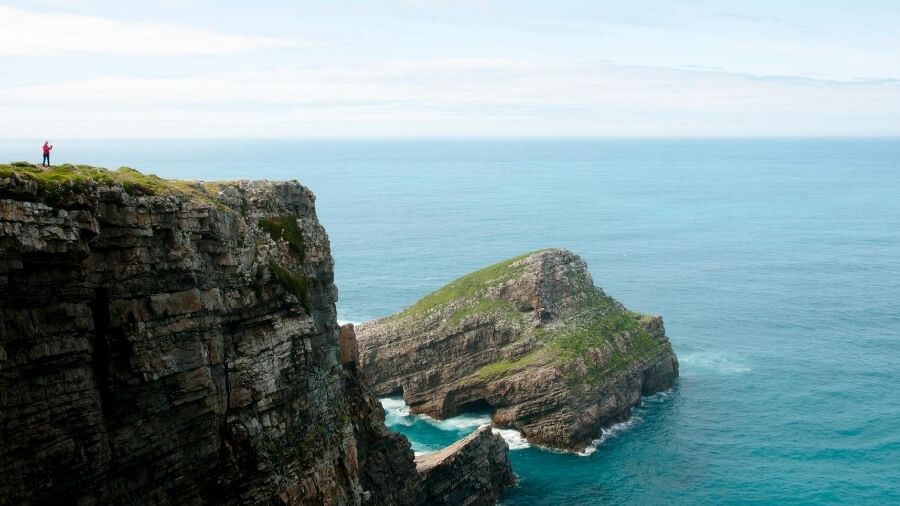 Besides the Cabo Vidio lighthouse, one of its main attractions is a cave known as Cueva de la Iglesiona. Its access is not easy, as it requires descending the cliff and can be dangerous depending on the weather conditions. For this reason, we recommend that you find out about the excursions available beforehand and visit it with an experienced guide.
If you are not rushing and this is your last stop of the day, you can stay and watch the light show at sunset, as this is one of the best places to see the sunset in Asturias.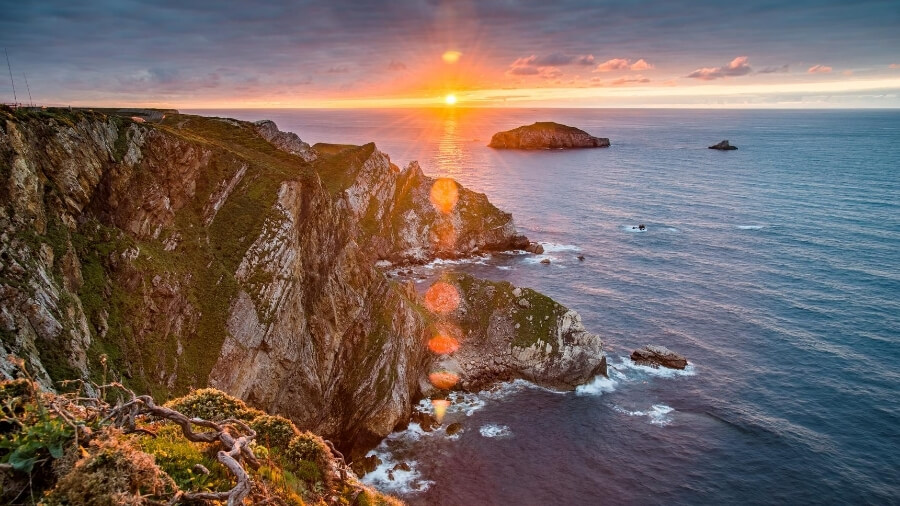 If, on the other hand, you would like to add one more stop to your route through Cudillero and the surrounding area, we recommend that you go to Playa del Silencio, less than 20 minutes by car from Cabo Vidio. It is, without a doubt, one of the most beautiful and special beaches in Asturias.
Mouth of the Nalon River: where the river merges with the sky and the sea
Finally, we arrive at our last stop: the mouth of the Nalon River. This river is the longest and most voluminous in Asturias, and its mouth is another of those points you cannot miss.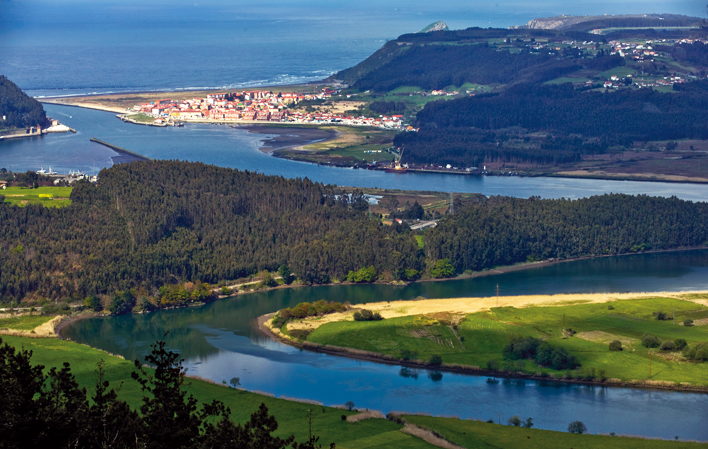 Photo: turismoasturias.es
Last stop on our route through Cudillero and surroundings: San Juan de la Arena
To contemplate this Asturian landscape, where blue and green meet, you will have to drive to San Juan de la Arena. This fishing village is known as the elver capital of Spain. Did you know that at Christmas, instead of Santa Claus, "El Angulero" (angula is elver in Spanish) arrives in this village?
But returning to our route, one of the surprises that await you at the mouth of the Nalón River is the Los Quebrantos beach. This huge beach is usually the favourite of many surfers in the area. Although, perhaps, you just feel like enjoying a long and quiet walk to end a complete and memorable day.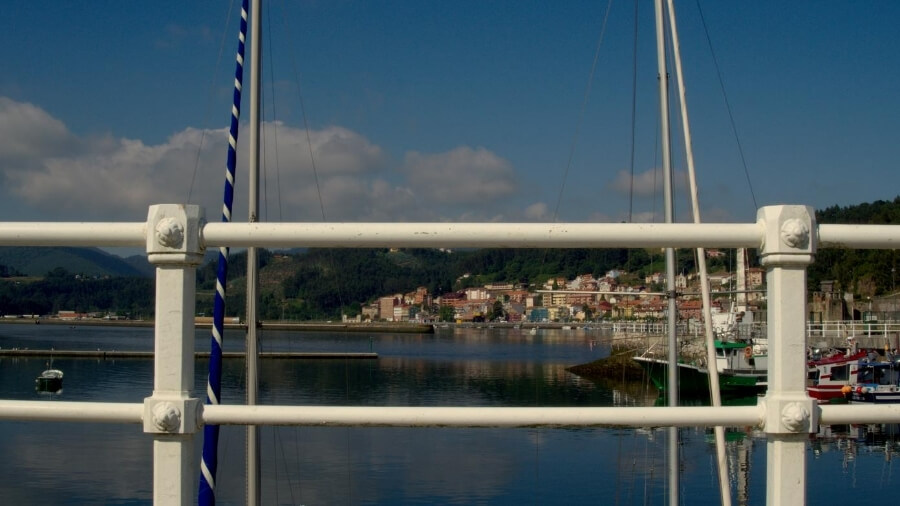 After doing this route through Cudillero and its surroundings, you will understand why Asturias is known as the "Natural Paradise". If you want to make sure you get the most out of your trip, choose ARTIEM as a refuge during your Asturias getaway and let our local experts advise you. Ready to discover the best secrets of Asturias?