Coming to Madrid on business? Discover everything you need to know to make your trip safe and productive.
If we have learnt anything in the past year, it is that things can change at the drop of a hat. Consequently, we have become used to being flexible and adapting to the requirements of the ever-evolving situation. Life, after all, cannot come to a total stand still; we need to keep living, albeit in a slightly different way. Many of our lives therefore look quite different to what they did prior to the pandemic.
One of the biggest changes has been working from home. And it seems to be here to stay. Many companies, such as ARTIEM, have sought to care for employees' workbeing during this time, in other words, finding the right balance between work and wellness. Juggling the two is critical for mental and physical health which, we hardly need to say, is the most important thing in life. Finding happiness while continuing to work effectively and productively has therefore become our goal.
Although working from home has become the norm, Madrid remains one of the leading business destinations in the world. Here at ARTIEM, we therefore want to make sure you have all the information you need to make your business trip safe and productive. Keep reading to find out everything you need to know.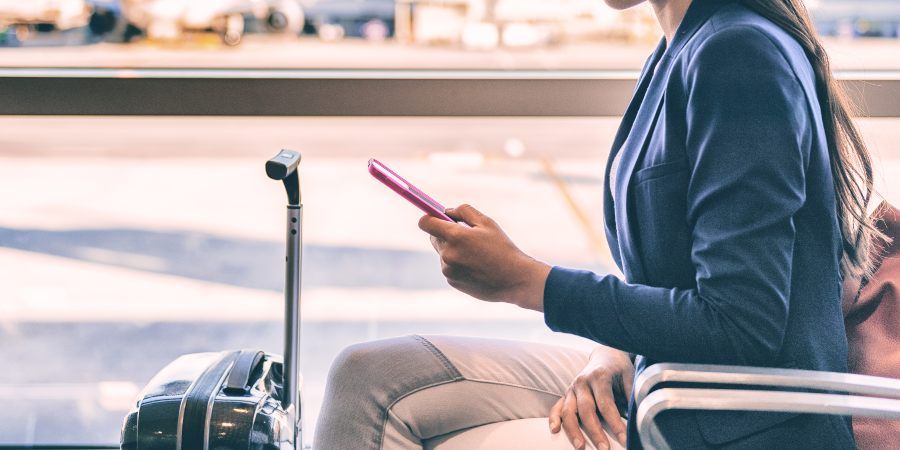 Tips to keep you safe
Never has staying up-to-date with the news been more important. Each and every autonomous region in Spain has its own set of safety measures and restrictions, which you need to follow to make your business trip a success.
When indoors, you must wear a face mask. During meetings and get-togethers, make sure you keep the space well ventilated by opening windows whenever possible and sit participants at least 1.5m away from one another.
The meeting rooms at ARTIEM hotels have got everything you need to keep you safe and make you comfortable. Business trips are certainly one of the keys to Spain's economic recovery and, let's not forget, they are also vital to businesses meeting their goals and objectives. Following the rules and guidance will therefore play an important role in gaining companies' trust and their consequent decision to send their employees on business trips once again.

Madrid, a safe destination
When businesses are looking for a place to hold their meetings, Madrid is a popular choice. The city is a safe destination. Comunidad de Madrid has set out a comprehensive list of safety measures, which you can read here, to give you total peace of mind if you are planning on travelling to the city for business.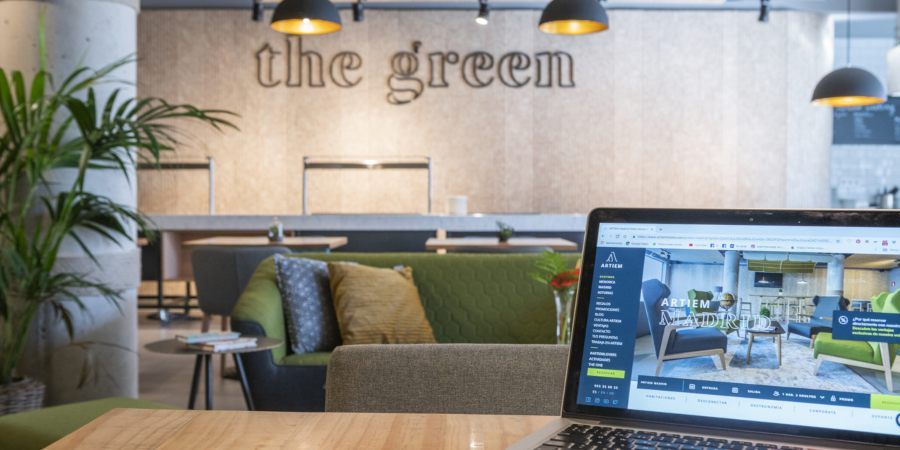 The capital is a strategic business centre equipped with hotels that have been carefully designed to meet the needs of business travellers. These requirements, nonetheless, have changed over recent years as the concept of business travel has evolved. No longer are business trips synonymous with stress-filled days, packed to the brim with work commitments: they now combine the professional with the personal in a concept known as workbeing.

ARTIEM, a hotel for business travellers
ARTIEM Madrid has become a leading hotel for business travellers. Every space has been beautifully designed for your relaxation or work needs, striking the perfect balance between the two.
One of the most popular places among business travellers is The Green, a multi-purpose space complete with meeting rooms that are fully equipped with everything you need to work. There are also two Growth and Development Spaces (ECD): light and spacious business areas that have got everything you need to make your event a success.
ARTIEM has evolved with the changes of the past year or so, putting in place a carefully considered set of COVID19 measures so that you can rest and work safely.
At ARTIEM we are committed to offering you the finest services for your business trip. So if you're working on an important project and are looking for the perfect place to hold a meeting or event, you're in the right place. ARTIEM Madrid will take care of everything you need, combining work and wellness. Does it get any better than that?