Have you ever tried a cider mojito? Our barmen Raúl, Roberto, Xabi and Javier recommend you 5 cool summer drink recipes to make at home and enjoy with your family and friends. Discover them!
There's no doubt that summer is the time of year when we spend the greater part of our time outdoors, particularly at night. Is there anyone who doesn't like spending a cool summer evening on a terrace or in a garden with their family and friends? On occasions such as these, there's nothing better than relaxing with a cool, enjoyable drink.
We at ARTIEM want to offer you a cool, delicious alternative. Would you like to make a cocktail designed by our Freshpeople? You can find below our 5 original drink recipes for enjoying summer like never before. It only takes 5 minutes to prepare these cocktails, which are very easy to make at home. Or, even better, ask Xabi our barmen at ARTIEM Asturias, or Raúl at ARTIEM Carlos to prepare them for you ;)
So take a sheet of paper and a pen and start writing!
Cider Mojito - Recipe by Xavi (ARTIEM Asturias)
Yes, you heard right. Cider mojito. An original drink prepared with the best Asturian cider. You'll certainly surprise everyone with this recipe.
Brown and white sugar
1 lime
Mint
1 green apple
50 ml white rum
Ice
Asturian cloudy cider
"Dice" the lime, place it on the brown and white sugar (to add colour) and crush. Stir the lime juice and sugar. Add the apple, fresh mint leaves and 50 cl white or dark rum.
Stir the mixture well. Add the crushed ice and fill the glass with Asturian cloudy cider. Decorate with a slice of green apple and a mint leaf.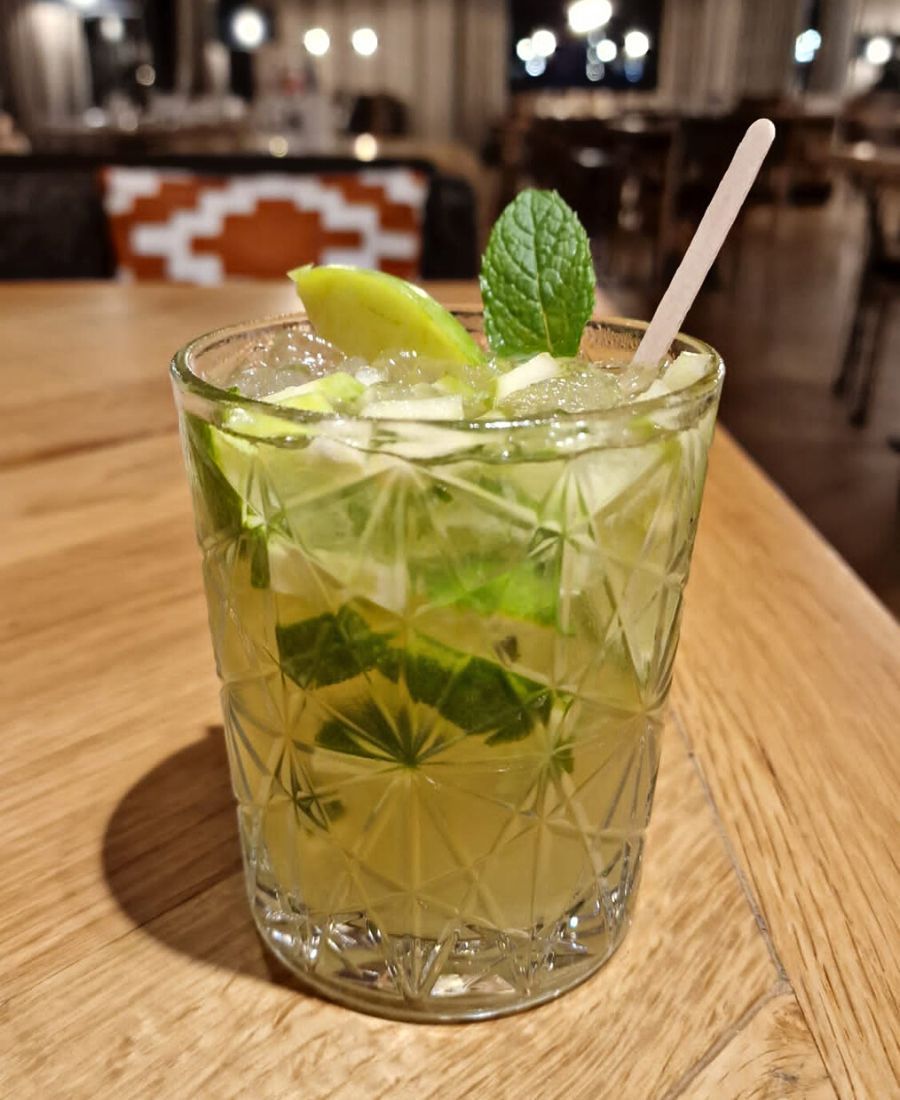 Pomada (Gin & lemonade) - Recipe by Roberto (ARTIEM Audax)
Menorcan Pomada is a cocktail that is typical of Menorca and the story of this cocktail goes back many years to when the young people on the island told their parents they were "going to pick up some ointment (pomada) from the chemist" when they were really going out for a drink with their friends. Cheers!
6 ml Gin Xoriguer

23 ml lemonade
1 ml fresh lemon juice
8 g sugar
Decorate with lemon and mint to make it cooler
Campari spritz - Recipe by Raúl (ARTIEM Carlos)
The cocktail that Raul is making in this video is very similar to the well-known Aperol Spritz, with the difference being that on this occasion, he is using Campari, a drink obtained by infusing bitter herbs, and aromatic plants and fruit into water and alcohol. Take note of the amounts and amaze your guests:
7 ml Campari
20 ml cava
A spurt of soda water
Decorate with an orange slice
San Francisco - Recipe by Javier (ARTIEM Asturias)
This refreshing drink is perfect for people who like sweet, fruity cocktails. It's very easy to prepare; just place all the ingredients and some ice in the cocktail shaker and shake well.
75 ml pineapple juice
75 ml orange juice
75 ml peach juice
Shake the ingredients with ice and add a dash of grenadine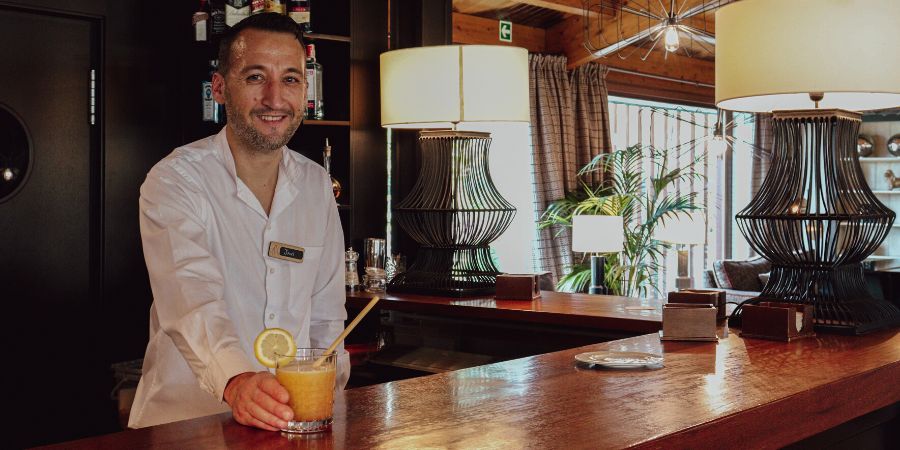 Classic Mojito - Recipe by Raúl (ARTIEM Carlos)
Did you know that the writer Ernest Hemingway helped make this drink popular?
During the Prohibition imposed in the USA during the 1920s and 1930s, many US citizens went to Cuba to drink in order to avoid the ban. Among them, Hemingway, who is said to have gone to La Bodeguita del Medio, which is still open, to drink their mojitos.
You'll surely know the recipe but here is our version:
6 ml dark rum
½ a lime
18 g brown sugar
8 mint leaves
20 ml ginger ale
Decorate with mint and lime
Which cocktail would you like to try?
Post your video or a photo of your ARTIEM cocktail on social media and share it with us. Upload your creation with the hashtag #ArtiemLovers and the tag @artiemhotels. Enjoy them!