Have you ever considered organizing a team building activity? If so, we recommend you to do it in Asturias! It is perfect scenario for your team to develop their full potential and increase their productivity at work.
Strengthen team spirit, develop communication skills, increase trust and commitment among colleagues ... all these aspects are increasingly important within companies; Therefore, many decide to organize team building activities in Asturias. This destination is considered as one of the most complete in the Spanish geography for this type of actions.
This "tierrina", as the locals say, has everything: sea, mountains, gastronomy, culture ... And for that reason, the range of possibilities when choosing activities (especially in sports) is very wide.
But first of all ...
What is team building?
In case you´re not yet completely familiar with this concept, team building consists of organizing activities or dynamics with the aim of creating links between the members of a team so that, later on, when working together, they are more coordinated and are more efficient.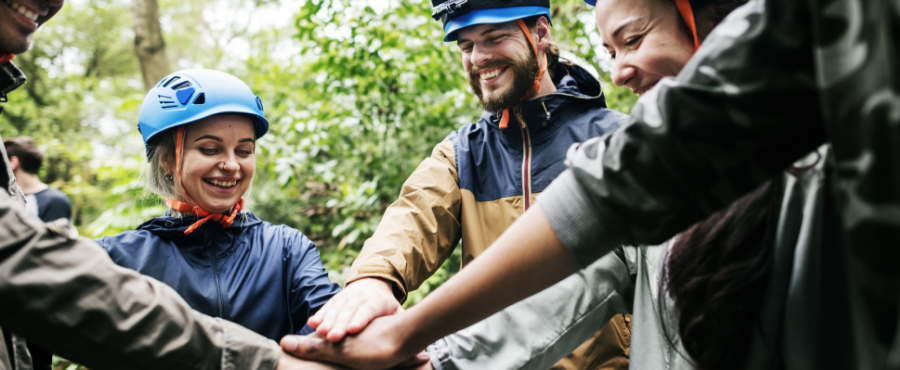 Team building activities can vary: from competitive sports, activities related to logic or ingenuity, motivational talks, solidarity actions ... The important thing is for your people to work together (or in teams) and have a common goal.
Which are the main benefits of team building? The main one is that it increases the ability to work as a team and, therefore, enhance productivity; but there are also improvements focused in the communication skills of all members, in the cohesion of the teams, in well-being and motivation of people and in the commitment to the company. Therefore, team building is undoubtedly a most interesting resource for any company or business.
Why organizing team building activities in Asturias?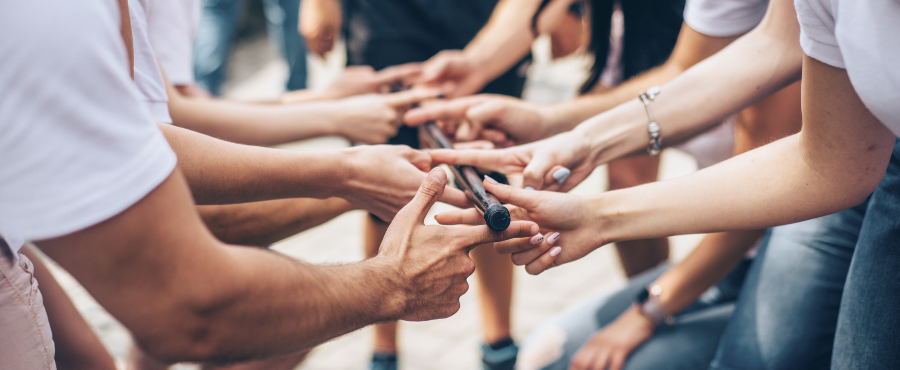 Although it is not a fundamental requirement, leaving the environment in which the company's activities usually take place helps to disconnect and increases the interest of employees in the team building activity. Therefore, if possible, try to organize the session outside your city.
If conditions allow it, don´t hesitate: choose Asturias. This corner in the north of the peninsula has a lot to offer and will allow you to organize all kinds of interesting, fun and educational activities.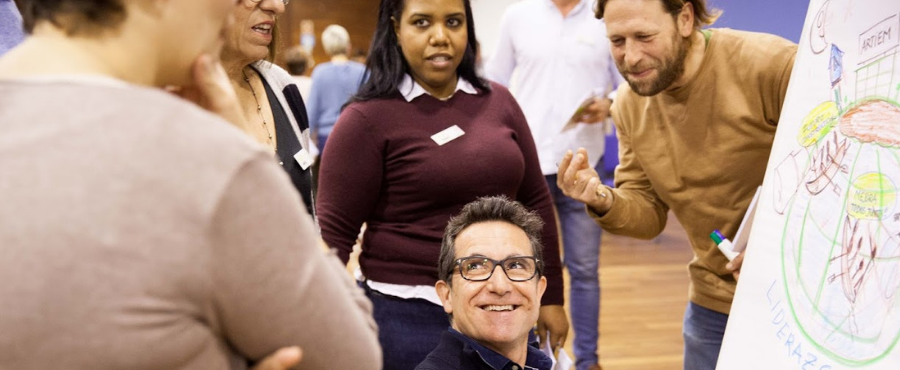 For example:
Mountain bike racing: Asturias is a wonderful destination for lovers of two wheels. You can organize a mountain bike race by teams, relays ... suitable for all levels.
Crowning a peak: another of the great attractions of Asturias is the amount of hiking and mountain routes that exist. Why don't you aim to crown one of its many peaks, together?
Making cheese: did you know that there are 42 different varieties of cheese in Asturias? Learn their elaboration process and, together, prepare your own Asturian cheese.
Cultural Gymkhana: both Gijón and Oviedo are cities with a great history behind them. You can organize a small Gymkhana by teams that allows you to discover some of these places.
Mining culture: the miners, a very important collective in Asturias, know well what true teamwork is about and how important it is to help each other. Get in touch with this culture by visiting its museum or, if you dare, going down to a real mine known as Pozo Sotón.
Where to organize it?

ARTIEM Asturias has been designed to be the perfect base for your team building activities in Asturias. For this we have the ARTIEM 5x5 formula, designed to create a unique professional and personal growth experience for your company. This consists of five ingredients that in turn have five components. These are:
ARTIEM Asturias offers ARTIEM´S 5 must haves: an interesting destination, a wellness program, a passionate team, rooms prepared for rest and local products (APORTAM).

5-star classification: luxury rooms accompanied by other services such as restaurant, spa, outdoor heated pool, gym and The Green Restaurant Lounge.

Attention to the 5 senses: natural light, pleasant aromas, healthy gastronomy, insulation to enjoy silence and natural and original materials.

5 unique activities: bubble football, karaoke, cinema, radio control car racing and group photo with drone.

5 activities in the environment: visit to the Asturian pre-Romanesque and the "El Gaiteiro" cider factory, the cider cellars and the Monastery of Santa María de Valdediós, a farm, a balloon ride and a visit to a craft beer brewery with tasting included.
In addition to all this program, which you can set up to your liking and your needs, within the hotel we have guest Growth and Development Spaces (ECD) They are one of the best spaces for events in Asturias, since they invite creativity and innovation and are ideal for meetings, workshops, presentations or celebrations. Here you can organize dynamics with your team and get together whenever you want.
Are you already starting to plan your next team building in Asturias? Get in touch with us and let us help you create the perfect program. We put at your disposal all our experience and knowledge.