Are you thinking about your weekend plans? Combine sports and tourism and grab your bike to explore the city and its surroundings. Check out the trails we suggest in this article and learn to enjoy the nature your city offers.
Biking is one of the best hobbies available to us. It's an activity that combines sports, health and fun. Getting active on a bike in cities is becoming more popular; it's better for the environment and you don't have to wait in traffic! It's a win-win.
In addition to using a bike to get to work, you can find bike routes around Madrid for your free time with your partner, friends or on your own. Biking is a great way to spend your free time discovering new corners of the city or its surroundings and breathing the clean air from green areas near parks and mountains.
If you live in Madrid, pay attention because we're giving you all kinds of bike routes for your free time. Bike lovers in Madrid have tons of diverse areas for biking; put on your winter biking clothes and hit the trails!
7 Bike Paths You Can't Miss in Madrid
Madrid Río Bike Path
Madrid Río is one of the city's most beautiful areas. Parallel to Río Manzanares, it has been brought back to life over the last few years and combines nature with leisure and cultural areas and monuments and, of course, people walking, running or biking.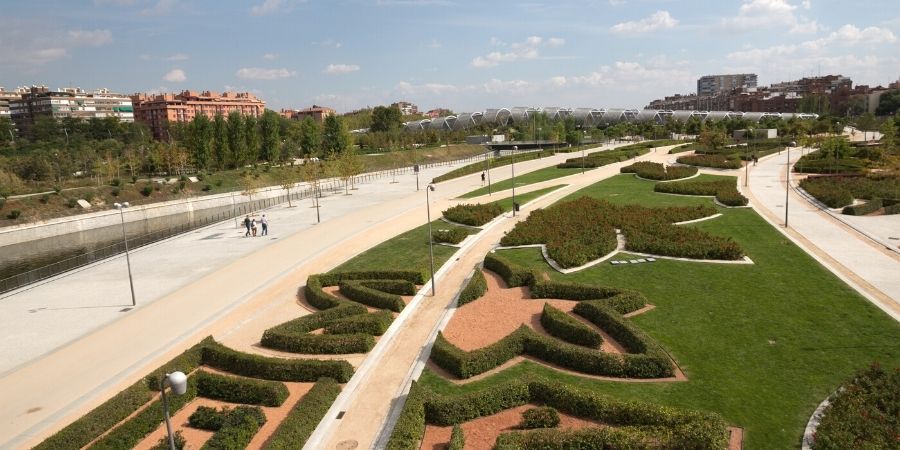 You can start your path through Madrid Río at the Príncipe Pío station; follow the path parallel to the Rio Manzanares and you can shorten or lengthen the path depending on your abilities. If you head to Marqués de Vadillo, you'll bike 3.3 km, until Legazpi would be 5.2 km and it's 7.45 km to the Hospital 12 de Octubre. This route is downhill; keep in mind that if you want to return to where you started, you'll have a big hill to climb! It's also important to note that the trail is open to pedestrians, who always have the right of way.
Casa de Campo Bike Path
Casa de Campo is the perfect area for biking, if you know where to go; it's a very interesting trail that begins and ends at the Puerta de Rodajos. This path covers less known areas of Casa de Campo and passes through fascinating areas like the remains of the Casa Quemada and the Cerro Cobatillas. You'll also find the pine forest of the Puente de las Garrapatas and the vegetation that surrounds the Arroyo Antequina.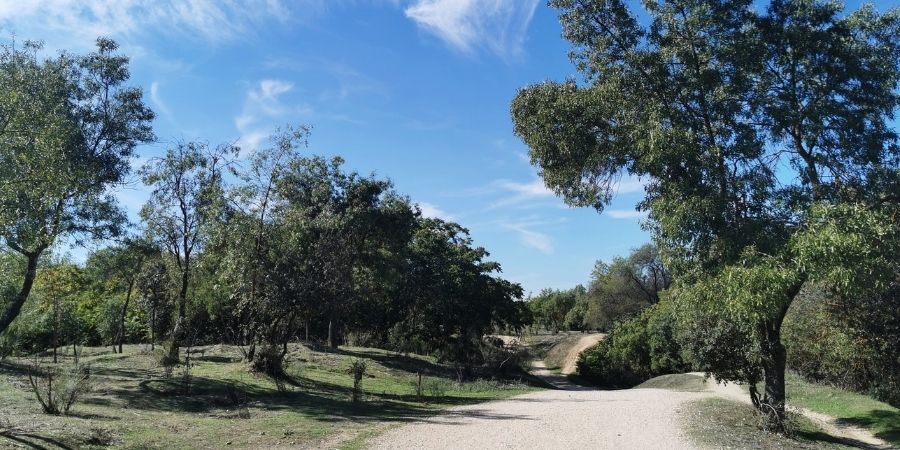 It's a medium difficulty route, which takes around an hour and a half to complete with a cumulative elevation gain of 125 km. You can also head off the path and explore the remains of the Casa de Vacas, a nice place to relax.
Madrid's Bike Lanes
You can use the cycling paths and easily bike around Madrid without leaving the city. The cycling path extends for 65 kilometres and surrounds the entire city, connecting neighbourhoods that used to be isolated. The majority of the path is paved and separated from car traffic to make it a better experience for bikers.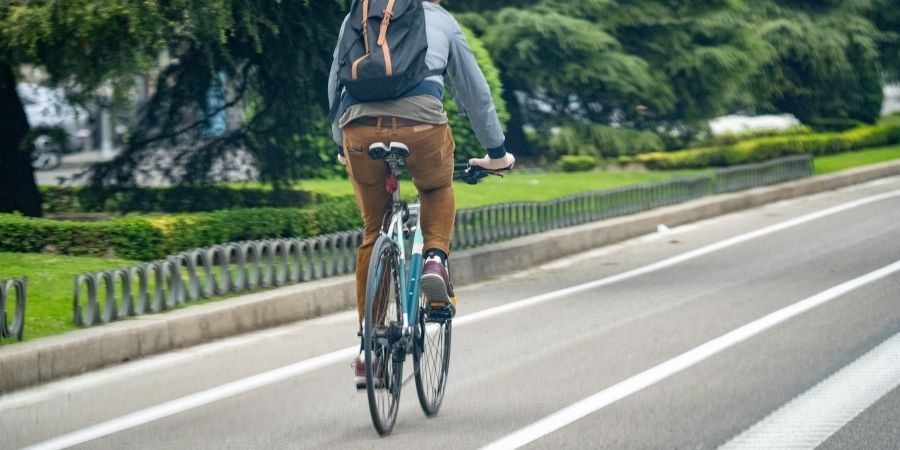 Using this path means that you can see Madrid's nature, given that the majority of the route passes through green areas, although you'll pop into the city occasionally. The third part of the path, for example, is perfect if you want to see parks; you'll pass through the Parque Lineal de Palomeras, Parque Forestal de Entrevías and Parque Lineal del Manzanares.
Cascada del Purgatorio
If you're looking for mountain biking in Madrid, get out of the city and get to know the beautiful landscapes that the region offers. This route stretches for about 40 km and is moderately difficult; it'll take around three and a half hours to complete.
It starts in Rascafría, a region in Madrid's Sierra region; it passes through the Puente del Perdón, the Monasterio de Santa María del Paular, the Puerto de la Morcuera (uphill), until you arrive at Cascada del Purgatorio, where you'll have to continue on foot. This route through Madrid's Sierra is worth it because of its views and opportunity to discover the waterfall.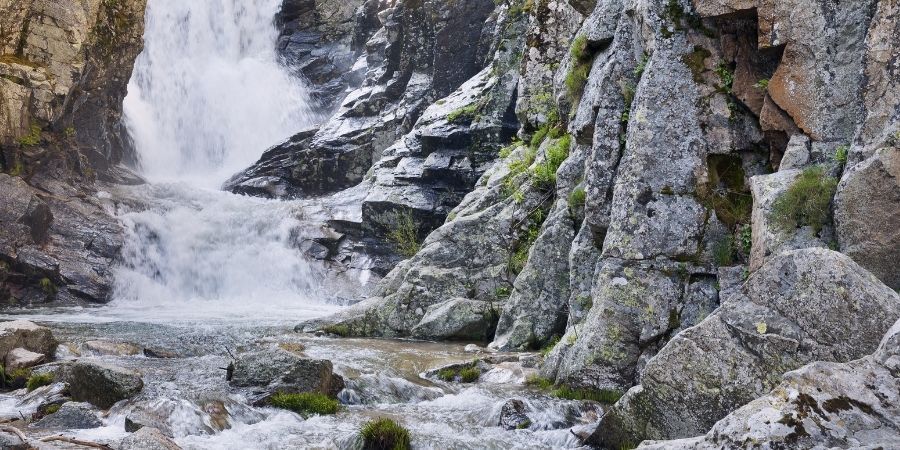 Trail from Lozoyuela to Buitrago
This is another mountain biking route in Madrid's Sierra in a relatively unexplored area. It's moderately difficult, with 42 km that you can complete in around three hours.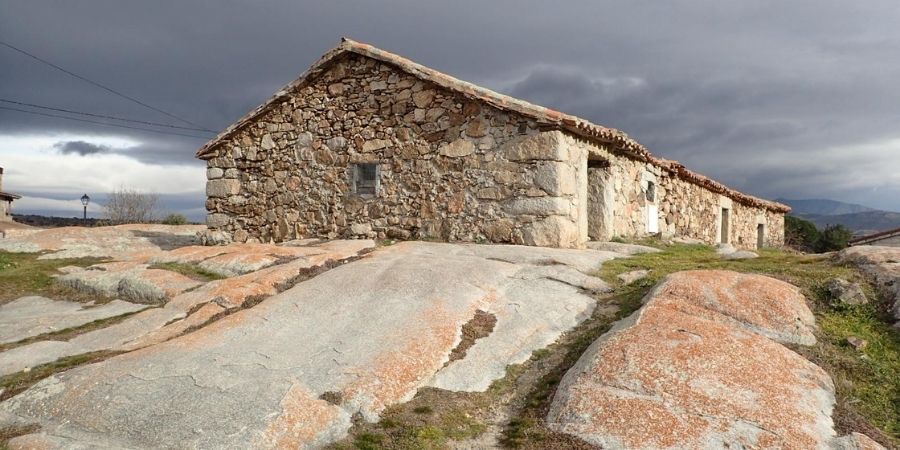 Source: Wikiloc
It's a circular route that starts and ends in the city of Lozoyuela. From there you'll head through old cattle streets until you arrive at the Presa del Villar, where you'll head up a path that surrounds Manjirón and forces us to head up a slightly steep slope. Arriving at Buitrago de Lozoya, we'll pass through a city and find El Cuadrón and, after one last climb, we can coast down an enjoyable descent to relax until we return to the starting point. It is a fairly quiet area where you can be sure that you will not find a lot of people, which is perfect if you like to go on your own and without company. So now you know: take note of this mountain bike route in Madrid.
Trails for Kids
Showing your kids your passion for biking is a great idea; you can introduce them to the value of practising fun and healthy activities. If you are looking for a path where you can bring your kids or nieces and nephews, Valdebebas is waiting for you.
The Valdebebas route offers 9 kilometres of a circular path along well-maintained dirt tracks that pose no risk to children. There are controlled ascents and descents and starts from the Álvarez de Villaamil Station. It is a very well designed route that passes through the Parque Felipe VI de Valdebebas; among its most enjoyable points for children is the Mirador del Laberinto, perfect for climbing up to admire the views. This is one of the easiest bike routes in Madrid, suitable for all ages and is sure to be a great time for the whole family.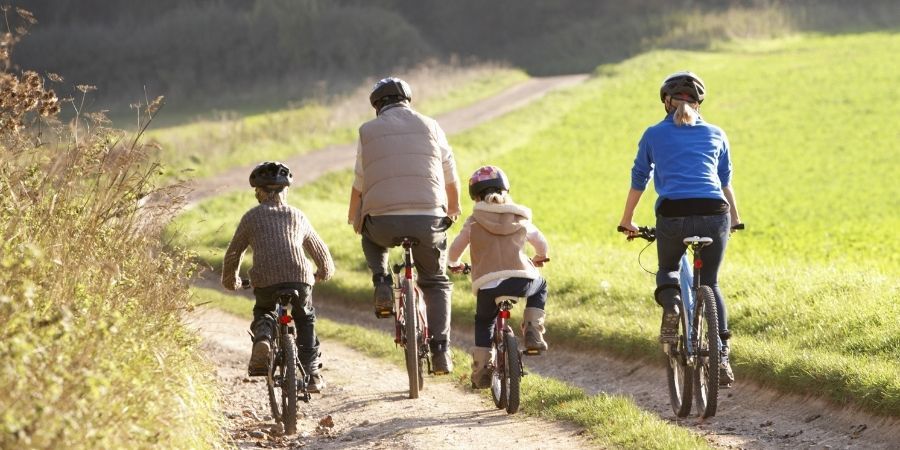 Path Around Templo de Debod
We're back in central Madrid with this path through the city centre, the most panoramic and green option. Leave from Plaza de Moncloa and pass through parks, gardens and monuments like the Templo de Debod and Palacio Real to reach the bike trail on Calle Ferrocarril. Although it's a short path (a little more than 6km) that you can complete in about an hour, don't underestimate it. It has steep slopes at the end that you'll have to push through to arrive. However, you'll be compensated with the best views of Madrid.

We hope you've liked our recommendations for bike paths in Madrid. And don't forget; if you want to visit the capital for a few days to discover it on wheels, we would love to welcome you to our home: ARTIEM Madrid. We can offer you the best comfort after a long day of peddling.