Training in winter requires extra motivation and consistency; it's a time of year when we'd prefer to stay at home with our couch and heating. ARTIEM Sports encourages you to get back out there and follow our advice.
Winter is here and it's cold and rainy, with short days and long nights. Triathlon season is over; we are rested and it'd be normal to be recharged and full of energy and motivation to head back to training. However, time doesn't cooperate and it gets dark very early; in addition, there's no races anytime soon.
With so few winter triathlons, this can be disappointing and can erase our excitement so we think it's best to stay at home curled up with a blanket. But, so this doesn't happen and we spend the winter months happy, our sports experts at ARTIEM have shared a series of tips and tricks for training in winter and preparing for a triathlon during this time of year:
Triathlon Preparation in Winter
Plan your season
Our first tip and, in our opinion, the most important is to plan your competition season. Highlight a few competitions for the upcoming season that will serve as motivation to go out and train, no matter what the weather is like. Focus on some competitions as the main goals and others as practice. Visualise yourself on the track meeting your goal, enjoying both the atmosphere and every kilometre completed.
If all the triathlons and duathlons are far away, you can choose other goals to start the season off right. You can sign up for an athletics race, a hike or a cycling competition. Having competitions on the horizon will definitely help encourage you to train.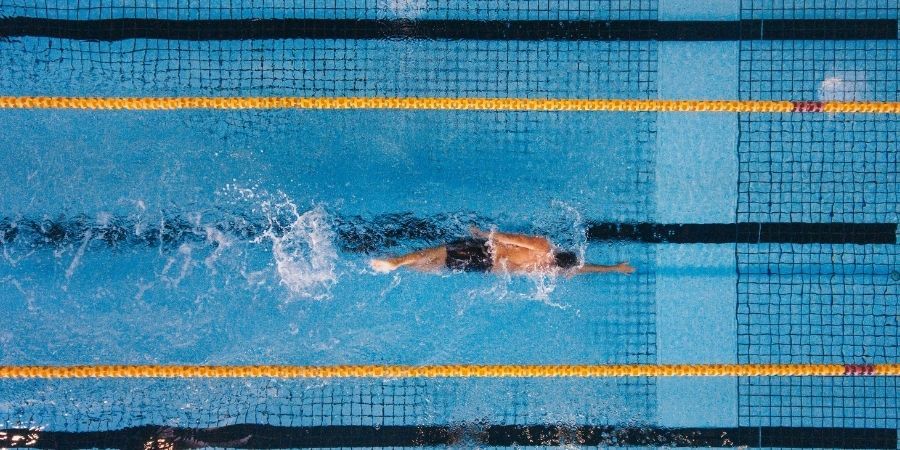 Indoor Swiming
Swimming is definitely the activity that's most affected with the season change, especially if we prefer swimming in open waters. We can keep training in the ocean with a wetsuit, but it's hard to withstand the cold water for a long time and we'd have to do it before it gets dark. Depending on your schedule, that could be very difficult.
The best option is to train in an indoor pool, something that many triathletes aren't excited about. We practise this sport for fun and swimming laps in a pool isn't enjoyable. Our recommendation would be to use these sessions in the pool not to swim long distances, but to work on short series, measuring our times and trying to improve them. We can also work on different swimming styles, something that will help improve our strokes and techniques and, above all, our swimming skills.
We can set technique improvement goals, like reducing the number of strokes per pool lap, improving our time in the 100 and 500 and our kicking technique, for example.
Running…in the rain?
Running doesn't pose that many problems; it's true we're used to the light in the countryside, but we can keep training normally. We can also wear warm running clothes and take off layers as we heat up. And on rainy days, a good raincoat has you covered.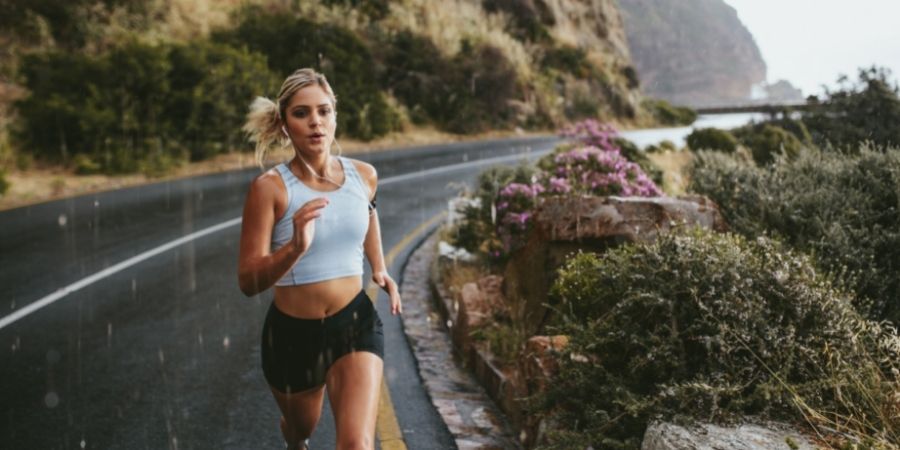 Running in the rain is a fun activity and the main risk is catching a cold, which can be avoided with a dry towel and warm clothes to change into once finished.
Biking with lights and a coat
Cycling is also more challenging during winter; the weather and lack of light make bike rides hard.
If we have good lights on our bike, we can go out and ride once it's dark; many people who work in the morning use this option to bike in the evening. We recommend buying high-quality lights; it's a worthy investment for your safety. Good bike lights cost around 150€.
The cold is also a problem on bikes. Add the outside temperature to the air we create while pedalling and it's essential that we are properly protected. You'll have to pull out your wallet here too and dress in various layers: a first layer that soaks up sweat and keeps us dry, a second that keeps us warm and a third that protects us from the wind. Add in warm gloves and a hat and you're all set.
Indoor cycling as an option
Even with all of the aforementioned details in mind, we could still have trouble biking outdoors. A storm could come which makes cycling dangerous; in this case, we recommend indoor cycling. We can get an at-home bike and train while we watch our favourite series at home or sign up for a spinning class at the gym.
Training on an at-home or spinning bike is very beneficial for improving strength and explosivity on the bike and a great option on days with little free time. Just one hour of spinning can give you a very good workout.
There are lots of indoor cycling platforms where you can train, share your workouts and compete in races with other people from across the world. It's very fun and motivational.
Take advantage of this time of year to train for a triathlon in winter using new methods. It's all about adapting yourself to the circumstances and enjoying each and every training session.
Javier Lorente & Paco Arnau
ARTIEM Sports