Do you want to take advantage of your trip to Madrid and go shopping? We have done our homework and point out on the map for you some of the most classic shopping areas – as well as others not so well known - that are becoming fashionable and should be on your "must visit" list.
When deciding where to go shopping in Madrid, the options are many and diverse. The capital brings together a large number of commercial areas where you can find shops of all kinds. Visiting some of these and discovering places or brands that are not present in any other point of the peninsula is definitely a good option and a must when visiting.
Strolling through a neighborhood, getting lost in its streets, standing in the storefronts and entering one or another store is one of those really addicting plans to do in Madrid. If, in addition, you manage to avoid the weekend days, you will almost have assured a relative tranquility to shop here and there without the crowds bothering you.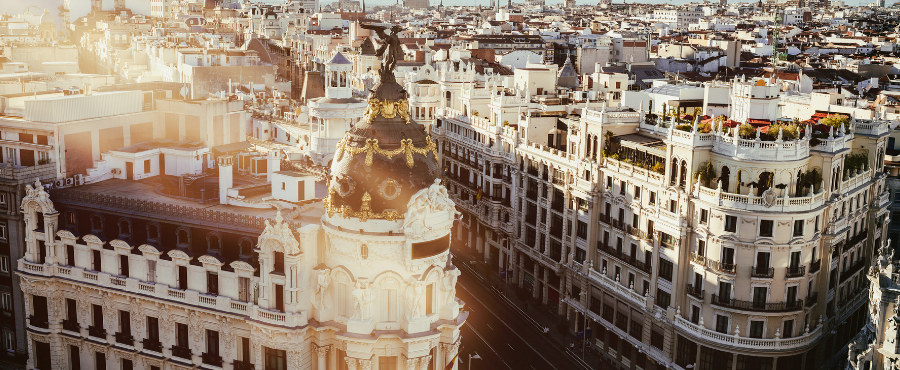 If you're all in with this plan, make sure to not miss any of the best shopping areas in Madrid.
Barrio de Salamanca
As it could not be otherwise, our starting point must be no other than Madrid´s golden mile: Barrio de Salamanca. The streets Ortega y Gasset, Serrano, Jorge Juan ... concentrate the global luxury brands´ stores (Chanel, Gucci, Loewe ...) and the boutiques of designers such as Felipe Varela, Roberto Verino ... The walk through this area can be pleasant and, at the very least least, contemplating the luxury and design storefronts is one example of nice things to do in Madrid.
However, in this area you will not only find fashion. In Serrano´s number 41 you can find DeViaje, atTravel store, which, if you are a confirmed traveler, will love. In addition to a travel agency, it is also a store, place for events and bookstore. You will find the best books and guides and all the clothes or gadgets that an adventurer may need. Undoubtedly, this area gathers some of Madrid's best shopping.
Las Rozas Village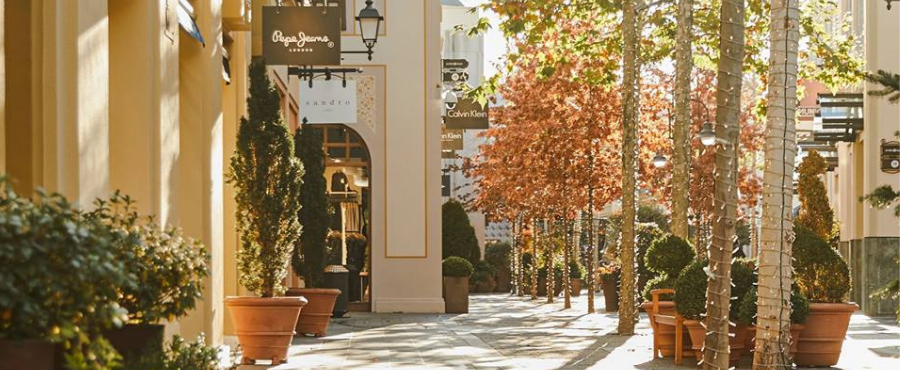 If you are looking for these same brands but at a better price, you can leave the center of Madrid behind and head to the Las Rozas Village outlet. It's located about 20 kilometers from the city center and can be reached by urban buses or one of its own shuttles that leave from Plaza de Oriente. Calvin Klein, El Ganso, Hackett, Dockers, Burberry, Carolina Herrera ... are some of the stores that you´ll find, with reduced prices, in this outdoor outlet.
Fuencarral Street
If you trust our advice on where to go shopping in Madrid, you should not miss Fuencarral Street. This is one of the main commercial points of the capital and it´s very typical for locals to walk through this pedestrian area always full of life. In addition, you will find shops of all kinds: luxury brands, sports brands, urban fashion, shoe stores ... If you are not looking for anything in particular and what you want is to peek and, perhaps, give yourself a whim ... Fuencarral is the place!
Corredera de San Pablo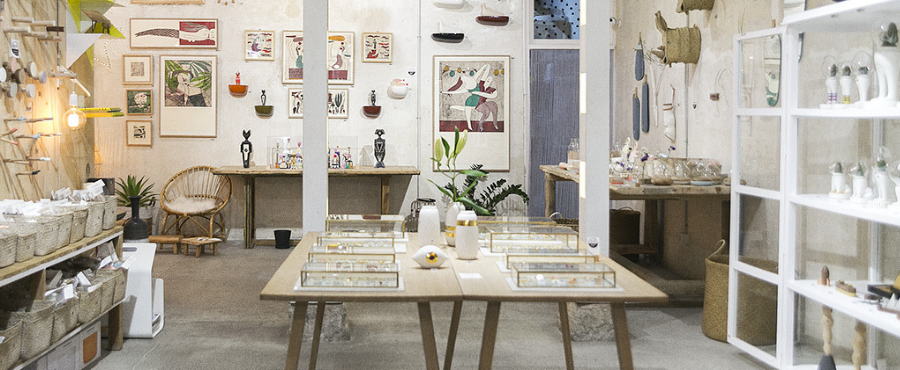 Imagen: www.vivemalasana.com
In the neighborhood of Malasaña, the street Corredera de San Pablo has become a hive of fashion, design and accessories. If you do not know where to go shopping in Madrid, this is the trendy place right now. Here, Spanish design shops and concept stores gather. One of the most interestings are: Rughara, which brings together different brands of unknown designers; The Modern, with all kinds of design objects; or García Madrid, where you can find the best pieces of men's fashion.
Doctor Fourquet Street
Another nice shopping area in Madrid is Doctor Fourquet, where 15 art galleries are concentrated in just 500 meters. If you like art, don´t hesitate to visit this area. Helga de Alvear or Espacio Mínimo are some of the veterans, but young gallerists are arriving willing to bring freshness and innovation to the area.
Barquillo Street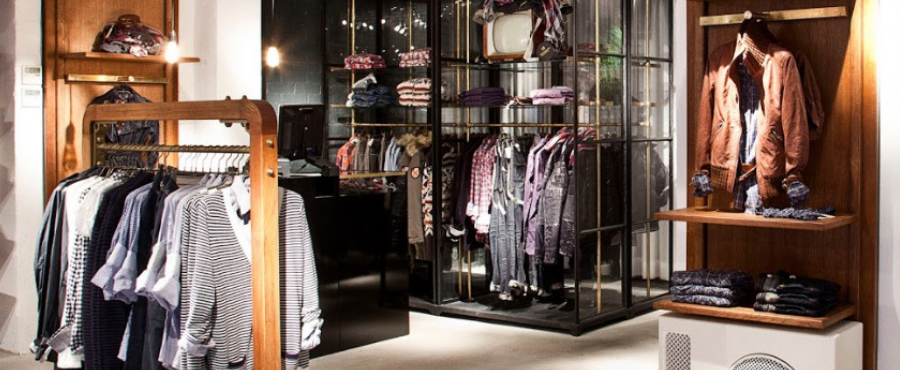 And finally, for the most modern, Barquillo Street has become another of the most interesting shopping place in Madrid. Young creators and the most select stores are concentrated in this area that, for many, is the new "Soho" of the capital. Get lost in the Árbol Shop, with multi-brand clothing for men and women; Priscila Welter, with ethnic style complements or Macchinine if you like antique toys.
These are a small selection of areas worth to go shopping in Madrid, with some classic and some modern options all deserving a visit. Take advantage of your trip to the capital to discover new brands, get inspired yourself and, if given the opportunity, adding something special to your wardrobe.