We are thrilled to announce that we have been awarded TripAdvisor's prestigious Travellers' Choice 2023 award.
We are pleased to share that we are among the top 10% of hotels worldwide. This achievement is a testament to our ongoing commitment to excellence in hospitality. We are delighted to have been recognised by traveller feedback and ratings over the past year.

Furthermore, we can highlight that ARTIEM MADRID has attained an even greater milestone, being recognised as one of the best hotels worldwide, placing us in the top 1% of the best hotels in the world. This special honour fills us with joy, driving us to keep offering our guests unforgettable experiences.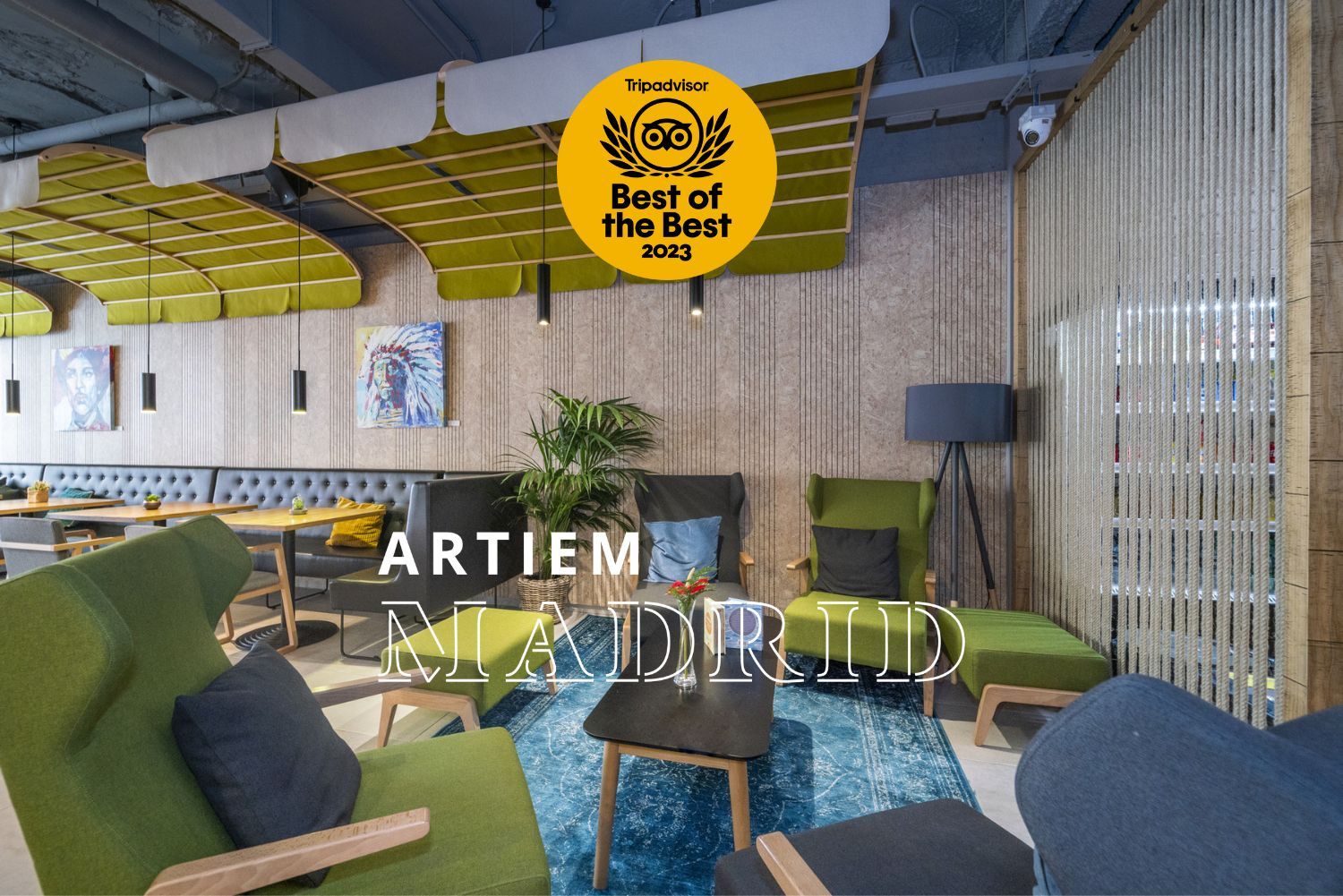 Each year, TripAdvisor recognises travellers' favourite establishments around the world, based on reviews and ratings collected over the past year. It is thanks to the opinions and stories our guests share that we have earned this well-deserved recognition. We wish to express our deep appreciation to each of you for your support, for allowing us to be part of your travel experiences.

We would like to take this chance to congratulate our exceptional team at ARTIEM, our freshpeople: your passion, commitment and dedication have been fundamental for this success. This award is a testament to your hard work and dedication. You are the true architects of the exceptional experiences we offer our guests.

If you are looking for an unforgettable experience, we invite you to come and experience special moments in our ARTIEM hotels. Our aim is to provide you with exceptional service, quality facilities and personalised care that will make your stay truly unique. Furthermore, we are proud to emphasise that we are committed to sustainability and well-being in every aspect of our business. At ARTIEM, we reflect our commitment to sustainability through responsible resource management practices and local community support initiatives. We strive to positively impact our environment and we thank our guests for supporting our vision and being part of our mission to promote and experience responsible, sustainable tourism.
Once again, we would like to thank all our guests for your support and trust in ARTIEM. We will keep striving to exceed your expectations and provide you with extraordinary experiences.

Come and experience a memorable time in our ARTIEM hotels!