Two of our Menorca hotels have been specially designed for couples looking for an intimate and relaxed atmosphere. Discover our adults only hotels.
One of the exclusive pleasures of being an adult is staying in our adults only hotels in Menorca: ARTIEM Audax and ARTIEM Carlos. We have prepared these two hotels into spaces aimed at people looking to disconnect, make a romantic getaway or spend a weekend with friends. An adults only hotel, as its name suggests, is one in which all its services and facilities are designed for people over 18. That is, with spaces designed for adults such as chill out areas or cocktail bar.
This term was practically unknown in Spain until a decade ago some hotels began to appear that hung the "Adults Only" sign. These took an example of some Caribbean resorts specializing in honeymoons and were setting up their offer and space to offer the best services and facilities for couples, honeymooners or groups of friends.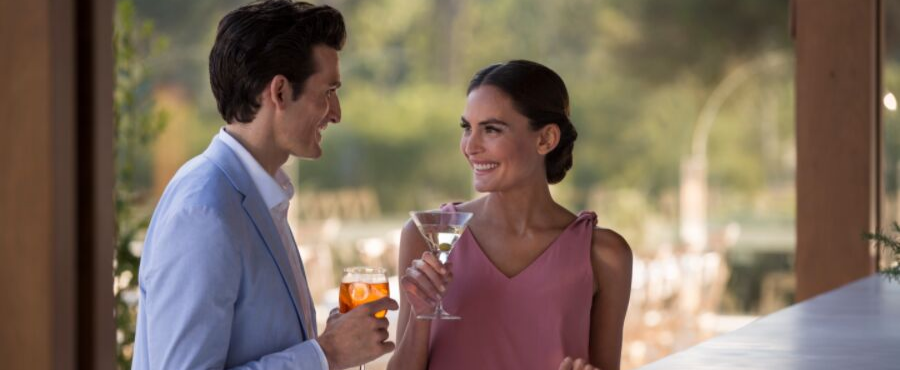 The main difference between a hotel for adults only and a conventional one is that the former brings a unique value to the traveler who seeks relaxation and tranquility. For many people it is a point to take into account and more and more travelers opt for this option without hesitation.
And that's not all, every little detail is well taken care of and adapts to the tastes of adults. The rooms, for example, usually have large double beds. The gastronomy in establishments without children is usually fancier. And other details are usually offered as detailed decoration, value services, ambient music, Wellness area ...
In short, in an only adults hotel you will find:
18+ guests.
A relaxed atmosphere.
Couple dedicated spaces.
Wine and cocktail menus in restaurants.
Evenings and activities specially designed for adults.
It should be noted that in a adults only hotel, children are actually admitted. However, this name serves to highlight that these are spaces that do not offer the ideal services and facilities for the little ones (cots, high chairs, special menus ...).
Adults only hotels in Menorca: ARTIEM Audax and ARTIEM Carlos
In ARTIEM Audax and ARTIEM Carlos we offer you the opportunity to live the experience of staying in an adults only hotel in Menorca. Whether alone, as a couple or with friends you will find the rest and relaxation you need to disconnect from your routine.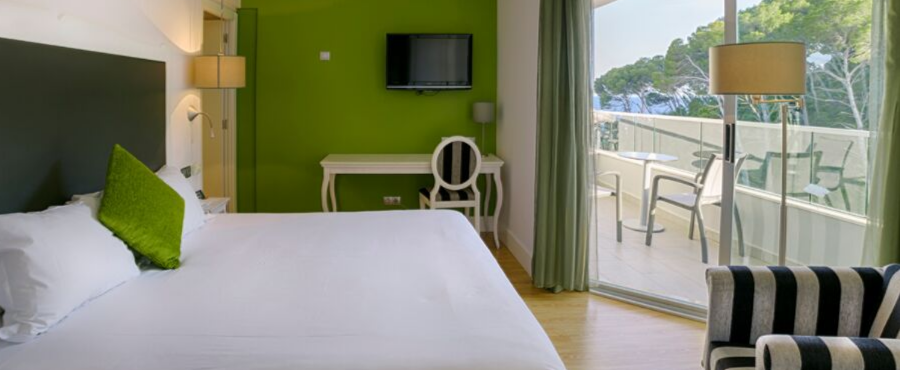 ARTIEM Audax: enjoy the tranquility of Cala Galdana
ARTIEM Audax adults only hotel is located at the foot of Cala Galdana, an unbeatable location to enjoy the Mediterranean and the nature of Menorca. But you will actually find the best part inside the hotel, where we have a large terrace with panoramic views, thermal circuit and all kinds of activities related to wellness.
And if Audax has something unique, it is its Wellness program designed to make you disconnect during your holidays. You can enjoy guided yoga sessions every morning watching the sunrise; Kayak rides or bike trips (among many other options).
In addition, you can visit the Blue Spa, the largest thermal circuit on the island with all kinds of treatments by professionals.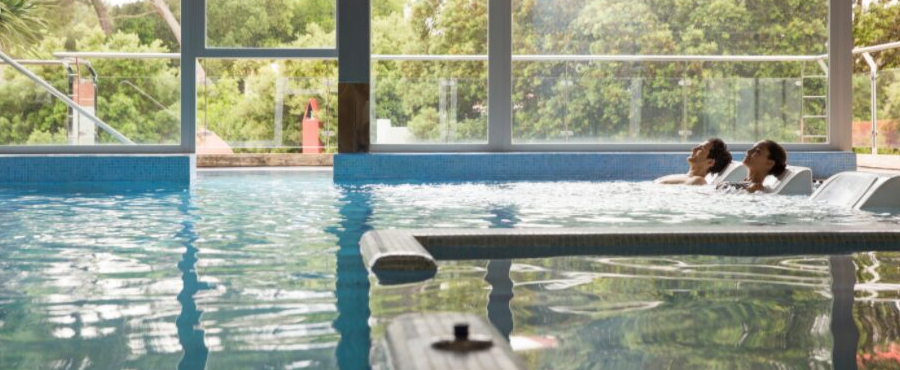 Nevertheless, if you prefer to stay active and don't stop during your holidays, we have that option covered as well: our Sports & Nature team will take care of it. Together with specialized trainers and good island connoisseurs, you can go out every day to go kayaking along the coast, hiking or going for a mountain bike ride.
In addition to all this, gastronomy is another of the strengths of ARTIEM Audax. Here you can taste the best Menorcan dishes at the Oliva Restaurant or Galdana Restaurant. Almost all the products we use in our kitchens come from local producers, so you can taste the true flavor of the island.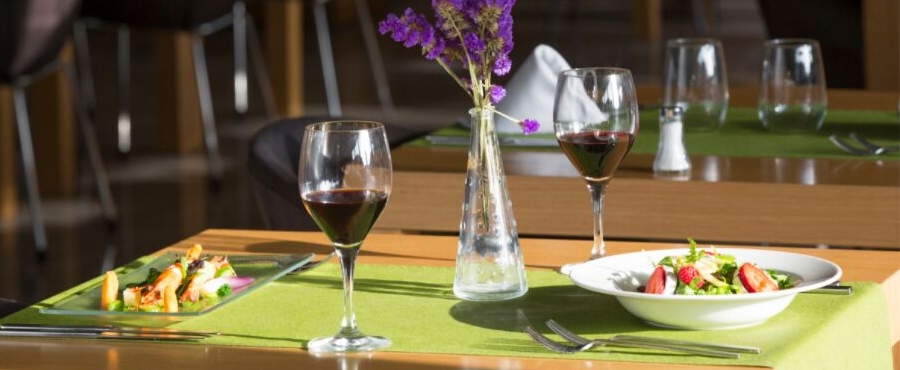 Although if you prefer a more informal atmosphere, you can also stop by the Blue Café & Lounge, to have a snack or a drink at night; or contemplate the unsurpassed views of The View - Pool Club - Menorca Mood. From this space you will have the best panoramic view of Cala Galdana, while you relax in a Balinese bed and try some healthy and fresh snack. It is one of the best places to enjoy the sunset.
ARTIEM Carlos: the best views of the port of Mahón
And what have we prepared for you at ARTIEM Carlos? This adults only hotel in Menorca is placed in a unique location: next to the famous port of Mahón, where you can watch the boats come and go. You can enjoy the views from our pool or from the infinity jacuzzi that looks out over the Mediterranean.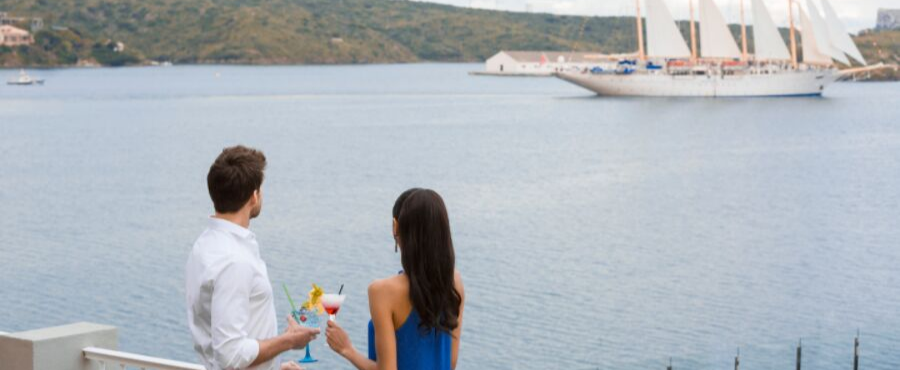 As you know, at ARTIEM we live to make your vacation a moment of disconnection; With this in mind, in Carlos you will also find the Sea Spa, a different concept of circuit that connects the interior with the exterior. While you enjoy the sun you can bathe in the pool or in the jacuzzi or access the indoor area and try the Turkish bath, sauna or thermal relaxation loungers.
So, what will you be able to eat here? In ARTIEM Carlos you will find the Medi Restaurant, if what you want is to try the local specialties; but you can also opt for the snack bar by the pool if you prefer to have a light drink with a delicious Mediterranean touch.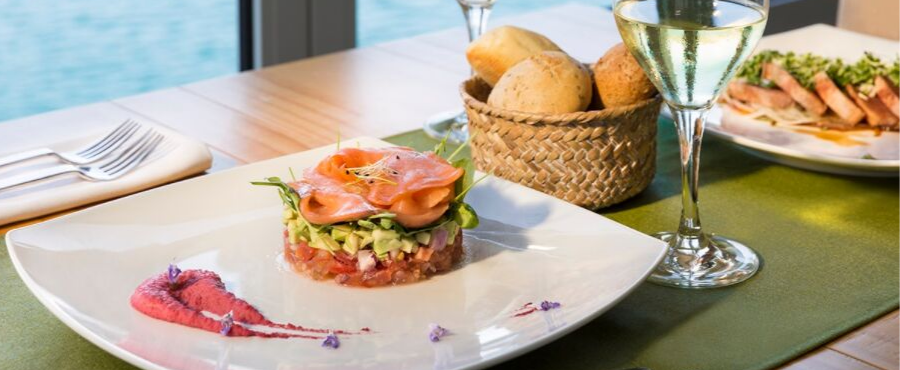 In ARTIEM Carlos you won't have to give up practicing sports neither as, on a daily basis, on the outdoor terrace you will be able to join activities like yoga or pilates (free for guests). And if you feel like something a bit more intense, you can go cycling around the island. As you can see, in ARTIEM Carlos you will also find the perfect gateway to enjoy a holiday in Menorca with your partner or with friends.
Now that you know more about the philosophy of these adults only hotels in Menorca, can you even wait to try them?