Holidays don't have to end with summer. You can still take advantage of weekend escapes to disconnect and relax. Menorca has a lot to offer in autumn; discover what it's like to travel to Menorca in the autumn and all the surprises that await you.
We're in mid-September, taking advantage of the last weeks of summer while it slowly fades away. Autumn is right around the corner; it's time to get back into our routine, return to old habits and say goodbye to holidays. But do we really have to?
A lot of people enjoy holidays once summer is over. They look for tranquillity, lower prices and fewer crowds to travel calmly. Even if you're working, you can plan weekend escapes or take advantage of the long weekends before Christmas. What's stopping you? Don't stop planning exciting adventures just because summer is ending; there's a lot to do for the rest of the year!
Here's a plan: discover Menorca. It's famous for its coast and dreamy beaches but offers a lot more. If you come in autumn, you can pay attention to the rest of the treasures that the island has to offer. Plan an autumn escape to Menorca and observe with fresh eyes all that the island has to offer during its low season.
What is there to do in Menorca in autumn?
Play sports
Menorca is a perfect paradise for sports lovers. Autumn weather in Menorca, especially at the beginning, is still Mediterranean and calm and invites us to step outside. Aquatic sports, of course, are the emblem of Menora (kayaking, windsurfing, sailing, submarining) but we encourage you to try a route that will leave you speechless: el Camí de Cavalls. Autumn is the best time of year to walk this route, we promise.
El Camí de Cavalls is a 20 stage and 185 km hike that covers the entire island by its coast. It's circular and you can start and end it wherever you want; the stages can be completed on foot, on BTT or by trail running. Completing the Camí de Cavalls is the best way to see the island while active: you'll enjoy incredible views by the sea and pass through coves and mountains. And, if time permits, you can bring a bathing suit and visit Menora's beaches in autumn.
Hotel ARTIEM Capri invites you to discover el Camí de Cavalls with experiences together with Menorca 360, Camina Menorca and enjoy the two hiking trails that will bring you to the Parque Natural de s'Albufera de Grau and various ravines in the south. If you prefer to bike, Pedalea Menorca is the perfect way to discover the Camí de Cavalls on wheels; you can also rent a bike if you stay at ARTIEM Audax. And Explora Menorca offers the perfect combination of hiking and biking. All of these are well-organised excursions where we'll help you make the most of your island experience.
In addition, you have the competitions ARTIEM Half Menorca and EPIC Camí de Cavalls, a unique experience if you love triathlon and endurance events.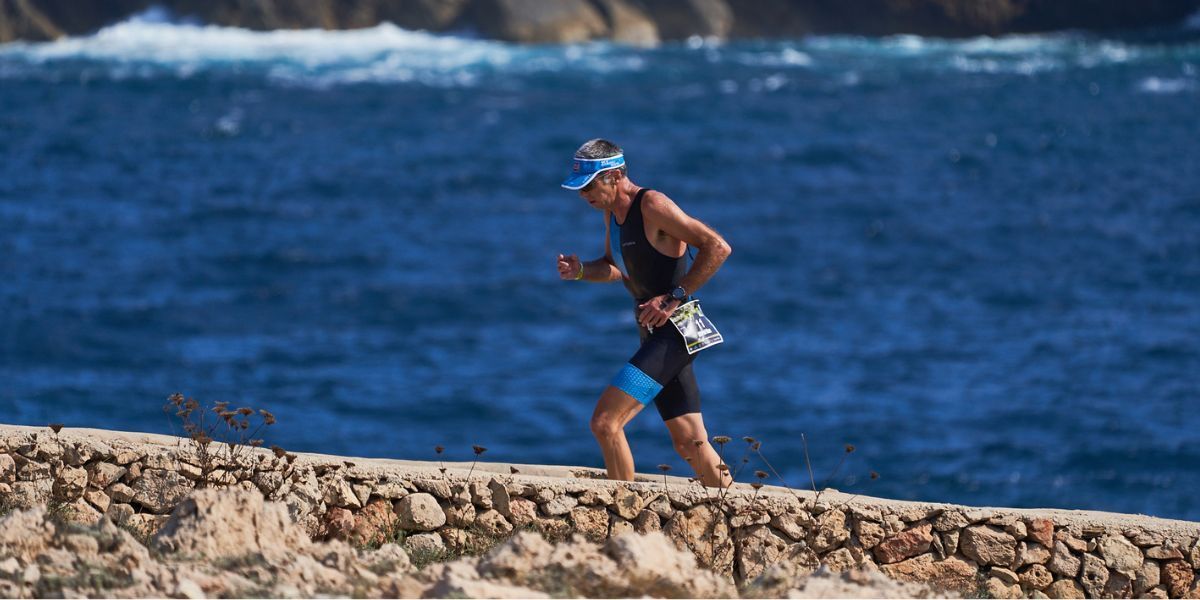 Menorca is culture
The island has a growing, effervescent culture that is reflected in its different spaces (theatres, concert halls, art galleries) that have regular programming and you can go on weekends to enjoy high-quality entertainment. Keep Menora's cultural schedule close to consult the latest additions.
The Hauser & Wirth art gallery, for example, recently opened on the Isla del Rey, and has a beautiful natural setting that frames its passion for contemporary art, in connection with nature and education. Right now, they are hosting the exhibition "Masses and Movements" by Mark Bradford and, on a permanent basis, they offer an open-air display of sculptures by European artists - a must-see!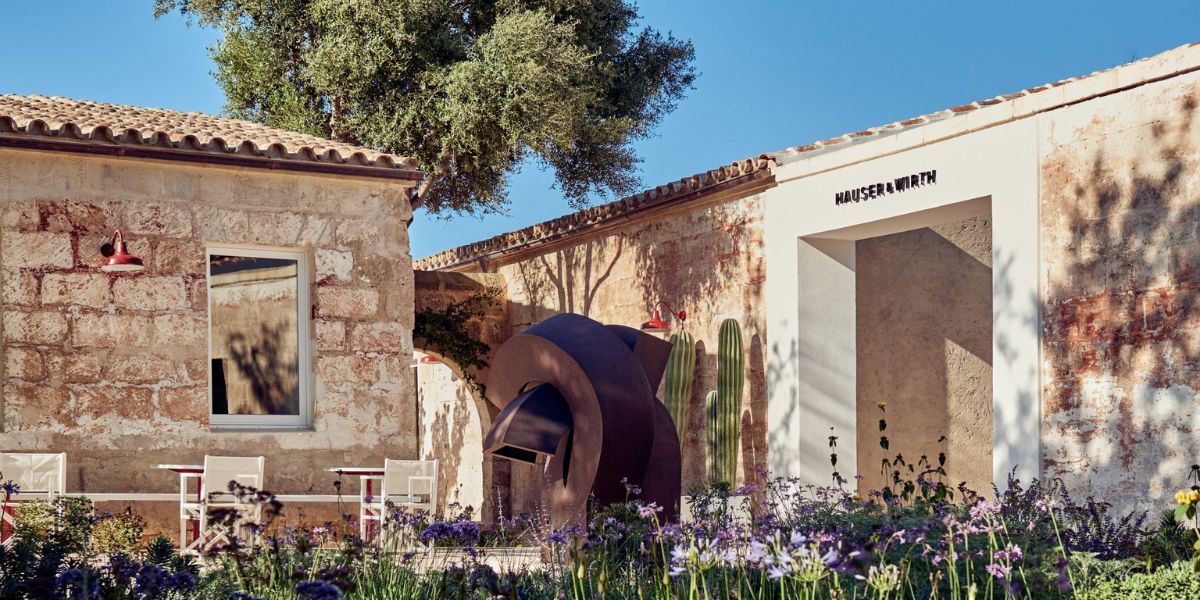 Visit its cities
Menorca has two main regions, Ciutadella and Mahón, and both deserve a visit. Mahón is the island's capital and has one of the world's largest natural harbours, which you can't miss. The city centre has an undeniable Mediterranean aroma, full of charm, where you can lose yourself and walk for hours. La Calle Isabel II and the Plazas de España and Príncipe boast architectural masterpieces, such as the Casa Soler or the Casa Mir. In addition, Mahón is an ideal place to enjoy waterfront dining in its many restaurants overlooking the harbor.
In Ciutadella, you can find the seven-century old gothic Catedral de Menora, just waiting to be visited. You can also see the Castillo de San Nicolás, built to defend the city's harbour, and the Plaza del Born and its surroundings, perfect for a stroll. Ciutadella also has an emblematic port in front of the sea with a multitude of restaurants for lovers of food.
Exploring these towns will give you a unique insight into the history and culture of Menorca. Autumn is a quiet time to visit, allowing you to enjoy these island gems without the crowds of the high season.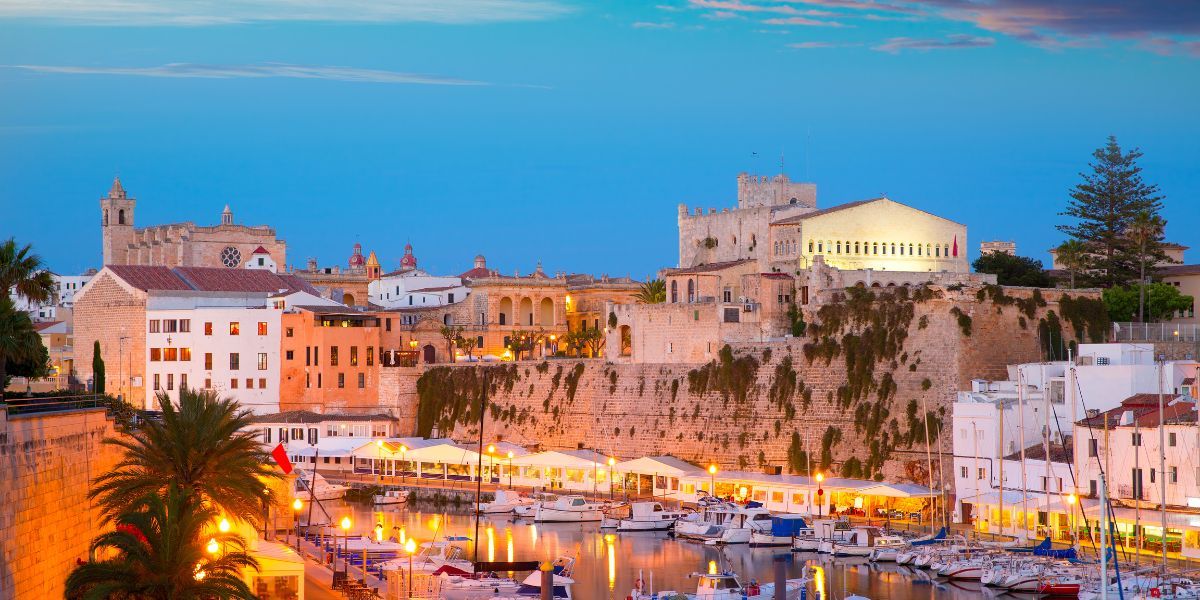 Enjoy the beaches of Menorca in autumn

If you are a beach lover, autumn in Menorca still offers you the opportunity to enjoy its beautiful coasts and crystal clear waters, but without the crowds of the high season. Some of the most emblematic beaches of the island are perfect to visit at this time of the year:
Cala Macarella: This beach is known for its golden sand and turquoise waters. In autumn, you can relax on the beach without the hustle and bustle of summer and enjoy a quieter atmosphere.
Cala Turqueta: Another stunning beach with crystal clear waters. In autumn, you will have more space to enjoy the beauty of this cove without the crowds of the high season.
Cala Mitjana: A hidden beach between cliffs and forests. In autumn, you can explore the surroundings of this cove and discover the surrounding nature.
Enjoying these beaches in autumn will give you a quiet and relaxing experience by the sea.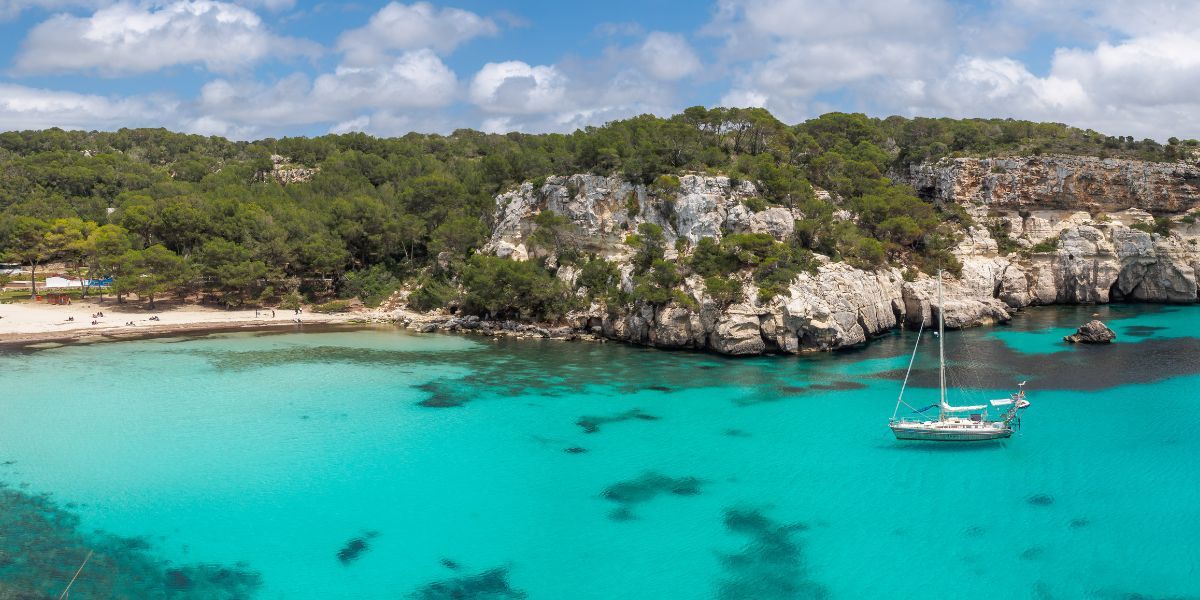 Soak up its history
You may stumble upon some of the large rocks in certain parts of the island. They're remains of the Talayotic culture, a civilisation that developed its own culture and inhabited Menorca around 4,000 years ago. Menorca has many archaeological sites that reflect this community's passage through the Balearic Islands.
The Naveta des Tudons, for example, is an iconic prehistoric monument, a very particular type of funeral architecture in Menorca. The Talayotic settlement of Torre d'En Galmés is the largest of all of them and offers views of the south coast from its location on a hill. In this village, you will find an information centre to learn more about the history of Menorca and its first inhabitants.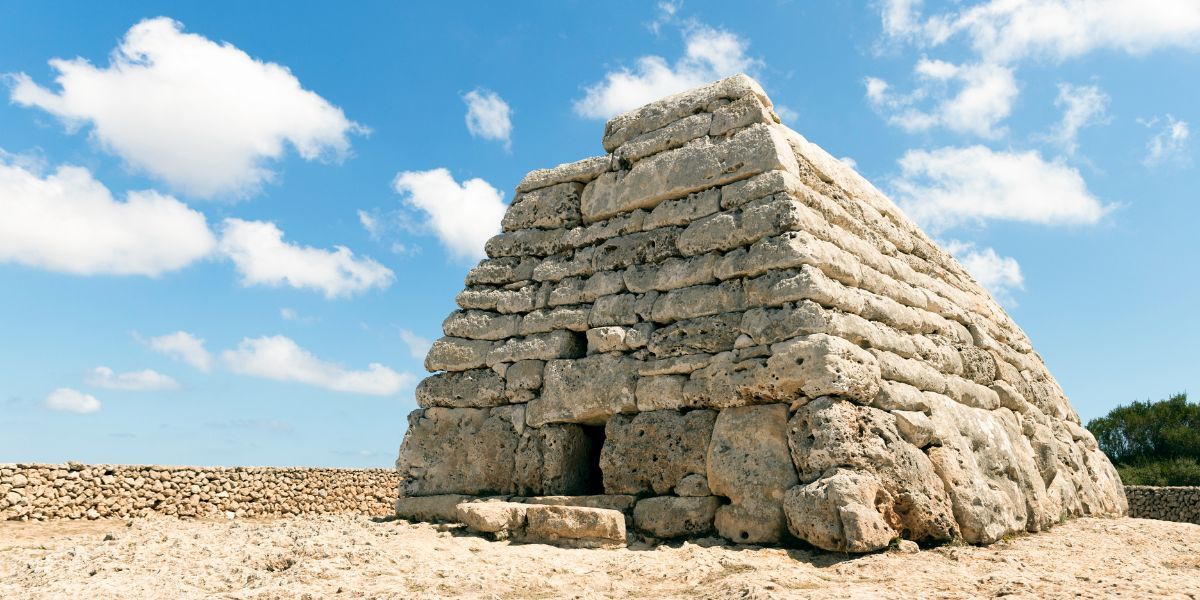 Gastronomical pleasure
Menorca's gastronomy is marked by its cuisine in which fish has an undeniable place, corresponding to the coastal areas. However, the variety of options you can find on the island go much further than traditional recipes; if you love good food, you should take notes and visit a few of these restaurants.
Hotel ARTIEM Carlos hosts the Restaurante Medi in front of Puerto de Mahón. Entering the restaurant is like navigating a boat; anywhere you look, you can see the ocean. Enjoy the sea breeze and a cuisine complemented by local products, which will show you the flavour of Menorca. If we head over to ARTIEM Audax, we'll find The View, which offers organic, healthy and fresh food. Its view of the Bahía de Cala Galdana and its atmosphere of sun loungers and Balinese beds promises a very relaxing experience.
El Rais, located in the Puerto de Mahón, offers you seasonal food that brings together the best flavours of the land and sea. For snack lovers, Taps Can Avelino is the best place, with generous and delicious recipes. Meat lovers should head to Ca Na Marga, in the Fornells area, a benchmark for grilling. If you want to try a lobster stew (one of Menorca's star dishes), you can go to En Cranc, located in a suburb of Es Fornells. Eating well in Menorca is very easy!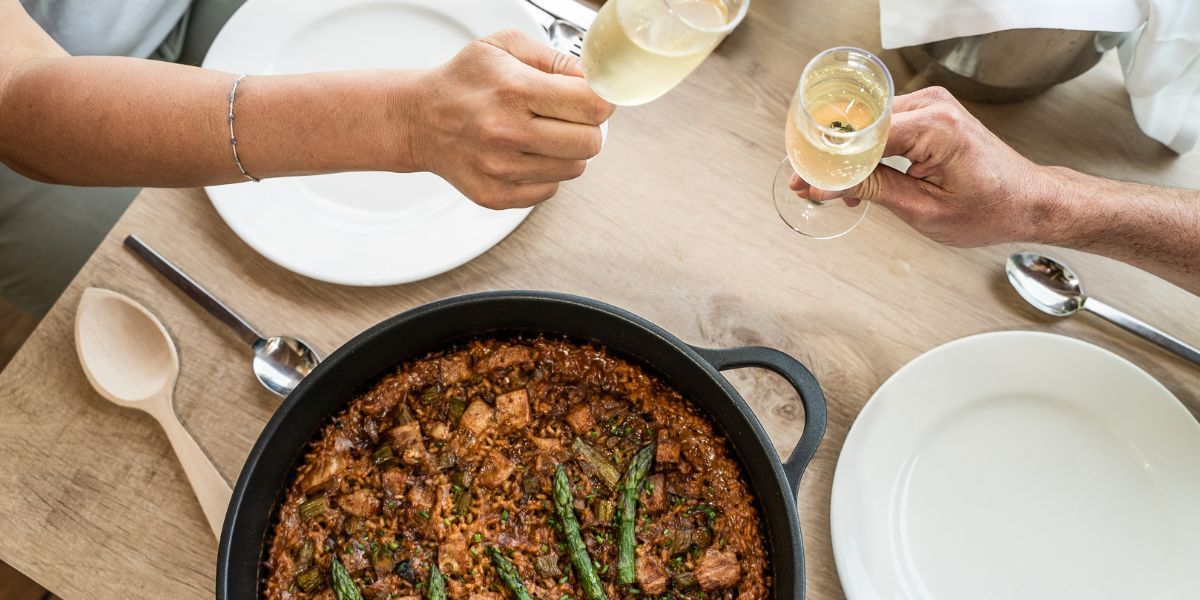 Travel to Menorca in autumn: stay with ARTIEM
With everything we've mentioned, are you ready to plan a getaway to Menorca this autumn? And where better to enjoy the island than from one of ARTIEM's hotels?
ARTIEM Audax is the perfect hotel to say goodbye to stress; only for adults, it's located on Cala Galdana, perfect for enjoying the nature that surrounds it. ARTIEM Capri is for those that want to be in the middle of everything; it's in the centre of Mahón with a spectacular rooftop terrace and a spa with views. And speaking of views, ARTIEM Carlos offers proximity to the Puerto de Mahón, with the unique charm of the Mediterranean at your feet. Whatever you choose, don't forget to plan your autumnal escape to Menorca and discover this magical island from a different perspective.