If you're looking for a different way to experience Christmas in a place that will surprise you, Menorca is your best option. Discover why travelling to Menorca in December is such a great idea.
Christmas is coming and many of us want to take advantage of the holiday to plan a getaway. Yes, it's a season for family, but who said family can't come too? Also, if you have the option, you can always split your time; spend a few days with loved ones and then surprise your partner with a trip to an unexpected destination during the holiday season.
There's a place you haven't thought of but definitely should consider: Menorca. This island is not just a destination for summer, but also has a special charm in the winter. Christmas in Menorca is synonymous with a cozy environment, lots of lights, bustling life in the streets and every type of activity to make your days unforgettable.
Are you wondering what there is to do in Menorca in December during the holidays? Here are some ideas so that you can make the most of your getaway.
Menorca at Christmas: what to do?
Christmas Lights in Menorca
Each place has its own Christmas traditions and Menorca is no exception. You can find the Llumets on the island, elves whose mission is to light the Christmas lights in Menorca every year and illuminate the streets during the holidays.
According to legend, the llumets are good-hearted beings that live on the isle of Culom, in front of the Puerto de Mahón. One day, a star fell that gave them the power of converting everything they touch into light. That's why every Christmas they go to Menorca and cover the entire island with Christmas lights. The Plaza de la Constitución de Mahón is where the lighting takes place the first Sunday of December. It's held with music, parades, and llumets that drop from the Santa María Church. You can't miss the show!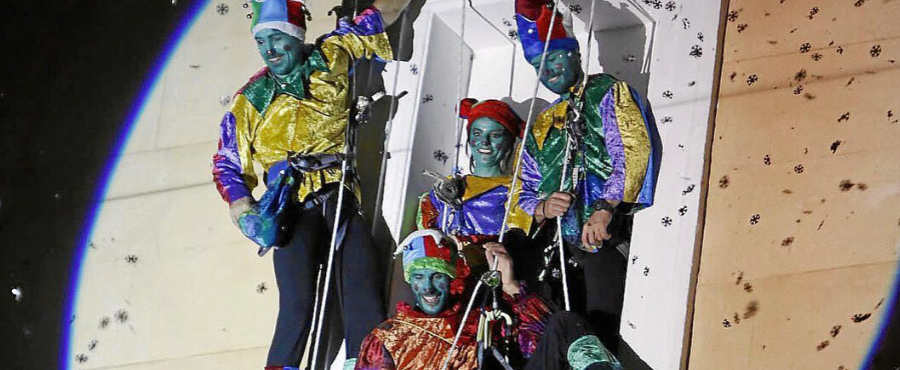 Image: Josep Bagur Gomila (www.menorca.info)
Christmas Markets
There are many fairs and markets throughout Menorca that will immerse you in the Christmas spirit and leave you totally charmed. The Fira de Nadal en Mahón takes place in the Plaza de la Constitución, the Plaza de Colón and the Calle Ses Moreres with many typical Christmas, artesanal and gastronomic products and gifts. In the Ciutadella, you can find a traditional Christmas market which fills the streets surrounding the cathedral and is perfect for visiting, enjoying a nice walk, and choosing the perfect keepsake from the island.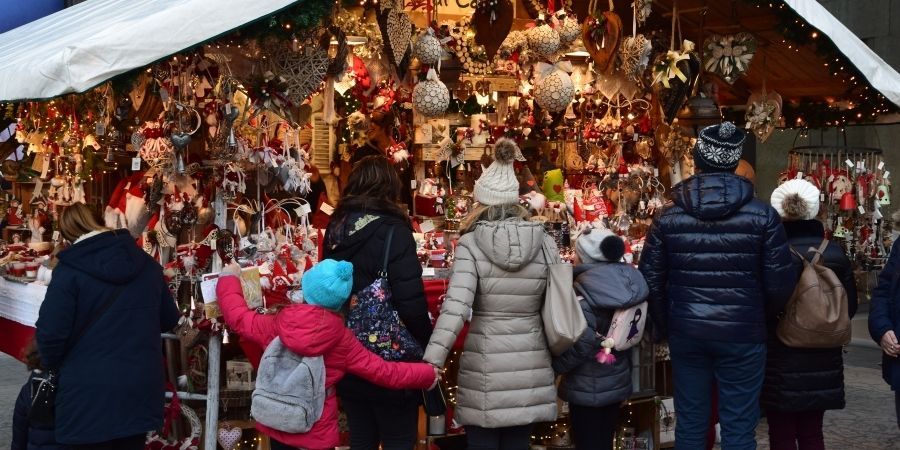 Special Concerts
Travelling to Menorca at Christmastime also means burying yourself in music. The Teatre Principal de Mahón offers its classic Christmas Concert on 10 December and is led by a group of students from the Conservatorio Profesional de Menorca. Eight days later on 18 December, the Banda de Música de Mahón will celebrate the end of the year with another special concert featuring a variety of music, from John Lennon to Alfred Reed. If you're heading to the island after Christmas, you'll be able to enjoy the New Year's concert with the OCIM, Orquestra de Cambra de l'Illa de Menorca. It's a great way to welcome 2022 with the most original waltzes and polkas out there.
ARTIEM CAPRI: your place to stay in Menorca
You're going to need the perfect place to stay in order to fully enjoy your Christmas escape to Menorca. And at ARTIEM Capri, we have just what you need. It's an inviting and cozy atmosphere that will allow you to enjoy the island, get around easily and see it all, knowing that you have a comfortable place to return to at the end of the day.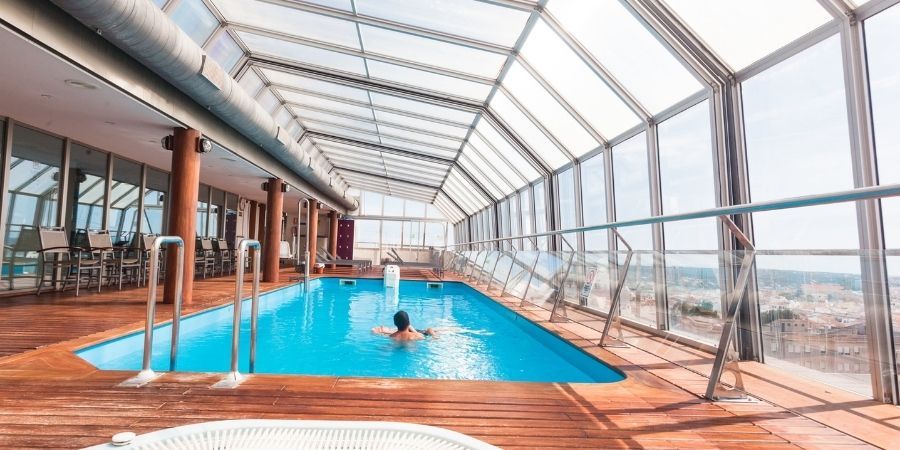 From the rooftop of ARTIEM CAPRI you can see the sunrise in Menorca and enjoy a swim overlooking Mahón's rooftops while a glass dome protects you from the cold. You can also reserve an appointment at Le Petit Spa and pamper yourself with a moment of relaxation and disconnection. The goal is to find a new way to enjoy Christmas and discover that Menorca is a wonderful destination 365 days a year. Plan your trip; we're waiting!