Gift yourself a break to Menorca this Christmas and discover the magic that the island gives off during the holidays.
Can you imagine spending Christmas in Menorca? Although it is a favorite destination for summertime, the island also has a special charm in winter and during the holidays. The Christmas spirit invades the towns and streets filling them with lights, decoration, markets and all kinds of activities to live a very special day.
Christmas in Menorca are perfect for those looking for a quiet and familiar atmosphere. It is the ideal plan to disconnect, relax and enjoy the Christmas festivities in Menorca in a very different way. In addition, there is much to see in Menorca in winter, so you will not lack things to do during your stay. In fact, the villages are filled with activities and Christmas typical celebrations. These are some of the most interesting:
Turning on lights with the Llumets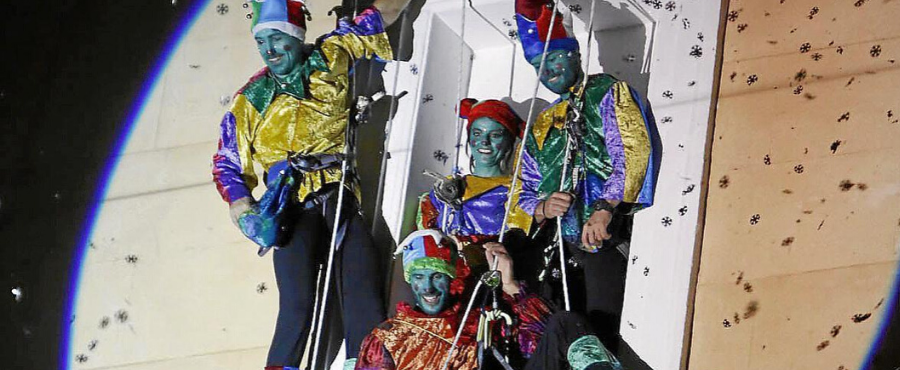 Image: Josep Bagur Gomila (www.menorca.info)
Mahón shines with its own light during Christmas thanks to the Llumets. These are little elves whose mission is to turn on Christmas lighting. Legend has it that they come from the islet of Colom, in front of the port of Mahón, and that every year, as tradition dictates, they appear on the first Sunday of December to fulfill their task. Young and old gather to see these fairytale characters appear and enjoy the lighting.
This event marks the beginning of the Christmas in Menorca and gives way to the different activities that occur during the following weeks: concerts, markets, dioramas exhibition, bells, horseback riding …
Christmas Concerts
On December 14th, the prestigious Menorcan pianist Kiev Portella will offer a concert at the Albert Camus Hall in Sant Lluís. For the occasion, he will play movie soundtracks and great classics. In the second part, he will be joined by another pianist to play Shostakovich´s duo concert No. 2.
In addition, on December 21st, the Christmas concert of the city's music band will be held in the main theater of Mahón with three international soloists: Raúl García, Esaú Borredá and Raúl Benavent. They present the "Chocolat" concert that promises to be a real pleasure for the ears.
Try the typical amargos

Image: www.cassucrer.es
Amargos ("bitters" in spanish) are crushed ball-shaped sweets made with almonds, sugar and egg white. They are one of Menorca's classics in winter and are never lacking at Christmas parties. If you want to try them, you can find them at any bakery on the island. Get a bag, you'll love them!
Christmas markets
Another of the major events of Christmas in Menorca takes place between December 13th and 15th. At that time, the Plaza de la Catedral de la Ciutadella will be occupied by the traditional Christmas market. It is installed every year and occupies the surrounding streets, filling them all with joy and festive spirit. The stalls exhibit all kinds of objects and handmade gifts that will be a good memory of your visit to the island.
WHERE TO STAY THIS CHRISTMAS IN MENORCA?

ARTIEM Capri is waiting for you with the most familiar and cozy atmosphere so you can enjoy your Christmas holidays like home, but with all the comforts of a hotel.
In our hotel in Mahón you will find the perfect accommodation to move around the island and enjoy all the Christmas plans, explore its (almost) deserted beaches, taste the local cuisine ... and return, every day, to the heat of your room.
In addition, at the roof of Capri you will enjoy a swim in the pool overlooking the rooftops of Mahon while a glass dome protects you from the cold. Or, if you prefer, you can book an appointment at Le Petit Spa and give yourself the relaxing moment you deserve.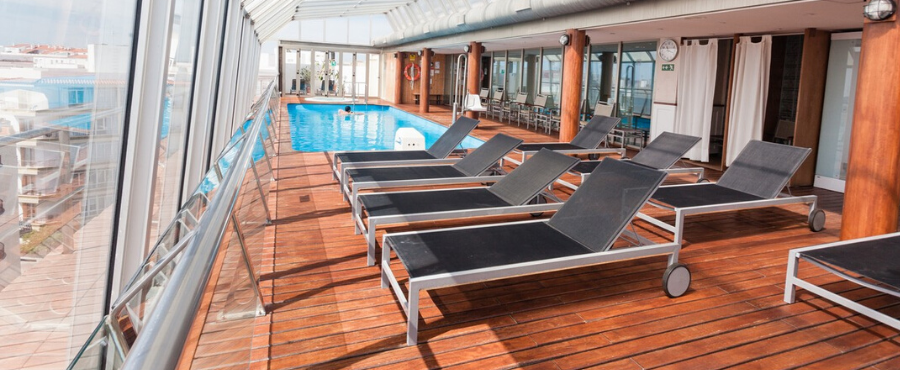 If you want to live Christmas in Menorca with ARTIEM, book your stay at ARTIEM Capri. We will share with you the magic of such a special time of the year and create, for you, an unforgettable memory. For this, we have designed a unique experience that combines relaxation, gastronomy and a lot of Christmas spirit. We want you to enjoy to the fullest, we will take care of the rest.
The stay that we propose includes accommodation in a double room or double room with jacuzzi, so that you find in it a magical refuge for such a special night. Upon arrival, you will enjoy a welcome cocktail on Telegraph before your dinner at the Living restaurant. For the occasion, we have designed a delicious menu that combines Menorcan cuisine and tradition with haute cuisine. Some of the dishes that will pass through your table are: assortments of selected cheeses and sausages from the island, sea bass in green sauce with clams, stuffed capon ...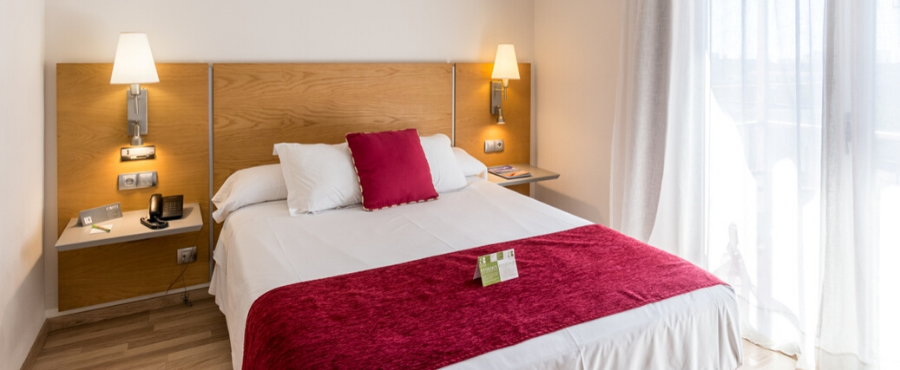 The next day, breakfast will be served until 11.00, so you don't need to set your alarm and you can enjoy the comfort of your room.
This experience also includes access to our Petit Spa with spectacular views over Mahón. Enjoy a unique December 25th while swimming watching the rooftops of the city. Remember! If you want, you can book a relaxing massage with a 10% discount.
And as we know you will not want to leave, we delay your check out until 3 pm so you can live Christmas with ARTIEM Capri without a hurry.
Enjoy Christmas in Menorca by our side and make yourself the best gift of all: new experiences, well-being and moments to always remember. Because Christmas' best things start with an A.