Choose personalised treatment and an exclusive setting to spend your finest vacations on Menorca: choose Artiem Audax!
An intimate atmosphere, personalised treatment, an environment of wellness, adults only – these are just some of the benefits of holidaying at our hotel Audax on Menorca. A unique experience in which the tiniest details will help you feel the true difference.
At ARTIEM we know that every person is unique and different. So we seek to offer personalised experiences to ensure that everyone who visits us feels right at home. That is why ARTIEM Audax offers you a unique adults-only hotel.
At our hotel ARTIEM Audax adults-only in Menorca , you will discover a minor paradise on the shores of Cala Galdana, one of the island's most stunning coves. The adults-only ARTIEM Audax on Menorca is immersed in pure nature and so imbued with a peaceful atmosphere that is the perfect setting in which to unwind. And if you also add an adults-only hotel, then you know you will find a peaceful, relaxing atmosphere.
The rooms at ARTIEM Audax adults-only Menorca have been designed to produce that state of calm and relaxation of an adults-only hotel. According to the room type you choose, some have their own private jacuzzi, a terrace or sea views. Furthermore, they receive plenty of light and are decorated with special attention to the details.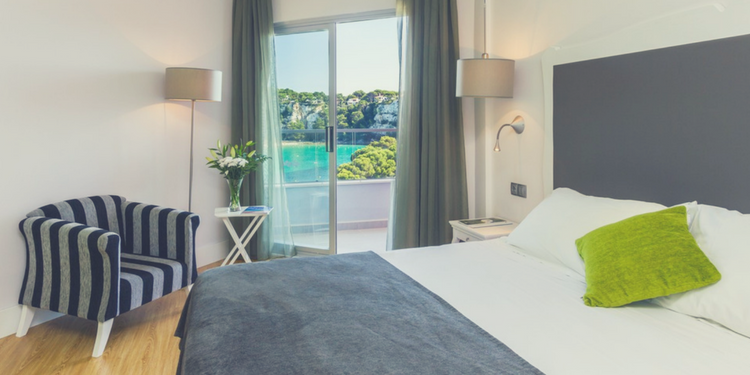 As well as that, while trying to create a perfect experience for our guests, we developed an area conceived exclusively for relaxation and unwinding: the ARTIEM Audax Blue Spa, the only spa circuit on Menorca. This is a unique space designed to promote wellness in its three pools, relaxation area, sauna and more. Though if you prefer to be more active, at ARTIEM Audax adults-only Menorca, in addition to the gym, you can contact our Sports & Nature team to reserve guided activities: yoga, kayaking, paddle surfing, mountain-biking and more.
The cuisine on offer has likewise been selected with care, to offer guests a tasty menu formed of dishes created with fresh local produce. So at the Restaurant Galdana and Restaurant Oliva you can discover the island's most authentic tastes.
This year, moreover, we have inaugurated our The View terrace offering the finest views over Cala Galdana bay. Here you have a relaxed atmosphere to soak up the sun equipped with loungers and Balinese beds. And if you're feeling peckish, you have a menu at hand offering organic, healthy and amazingly fresh foods, as well as smoothies, cocktails and fruit ices. Now that is a tasty plan to go for at ARTIEM Audax adults-only Menorca.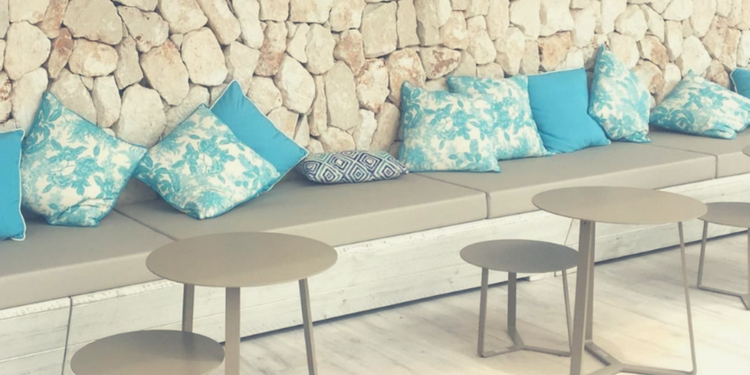 This infograph explains all the benefits of ARTIEM Audax adults-only Menorca::

Choose ARTIEM Audax adults-only Menorca this summer and enjoy a unique experience personalised for you. You deserve the holiday of your dreams.