There are many ways to travel. Having your own apartment, for example, will give you lots of independence and allow you to dive into the local life of the place you're visiting. If you want to visit Menorca, ARTIEM's apartments in Mahón will offer you the best of a hotel and a flat in one.
The best way to face a new trip is to undo preconceived ideas and notions. Think about what you really want to do: do I want to travel in an RV and bring my own accommodations with me? What if I drive, put up my tent and improvise?
Maybe you're thinking about a luxury hotel where you don't feel the need to leave and you can simply enjoy your surroundings. Or the opposite: you want to jump into the culture and life of the city you visit, making friends with everyone and learning about local bars.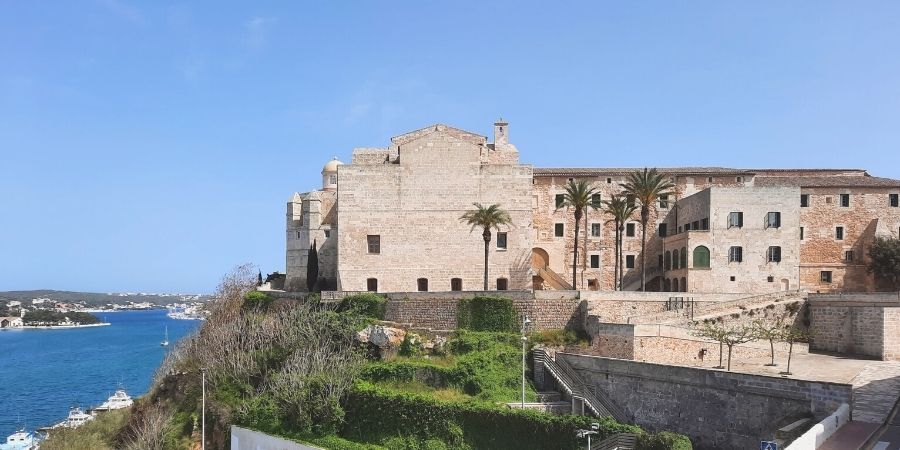 All ways of travelling are exciting and have the right time and place. But if you want to stay in a vacation home, Menorca offers you an exceptional trip with a wide range of areas to discover, restaurants to try and plans to enjoy. Are you looking for a flat in Mahón? Trust ARTIEM and our Urban Apartments.
Vacation Flats in Mahón with ARTIEM
ARTIEM offers comfortable and functional apartments in Mahón to rent, ideal for those visiting the city for leisure and business and are looking for a place to relax and be comfortable. Our ARTIEM Urban Apartments are situated in the heart of Mahón, together with ARTIEM Capri, and that comes with many advantages. Think about it: you'll enjoy the freedom of an apartment in Mahón with the comforts of a hotel.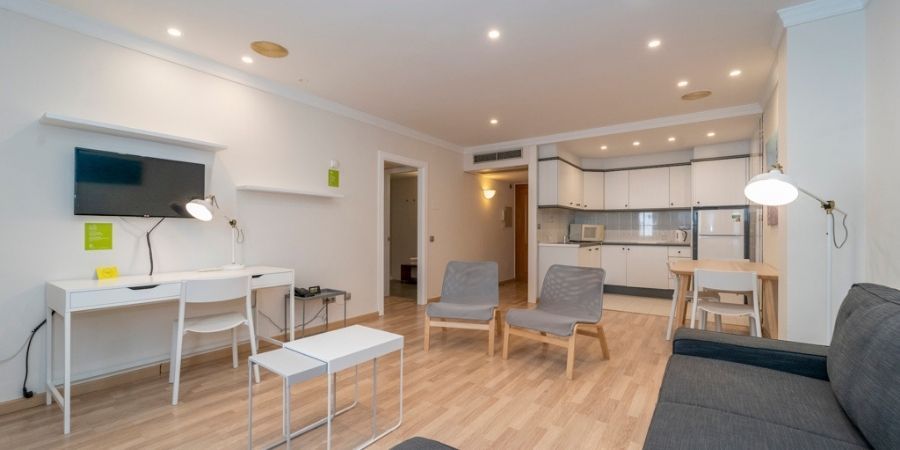 Staying in one of ARTIEM's apartments means being able to enjoy all of Capri's services. You'll have a reception team that's available 24/7, ready to assist with any problem. You can complement your stay with a delicious breakfast in the hotel in the mornings if you'd like, and also take advantage of the sports and recreation facilities. Our gym is a small area to free your mind and exercise your body and Le Petit Spa is the only spa in all of Mahón that gives you panoramic views of the city. It's the perfect place to relax as a couple.
What other advantages do our apartments in the centre of Mahón have? Well, we have a cleaning service, so you don't have to worry about anything and if you are visiting Mahón for business and want to work outside the flat, Capri has quiet and well-equipped work areas.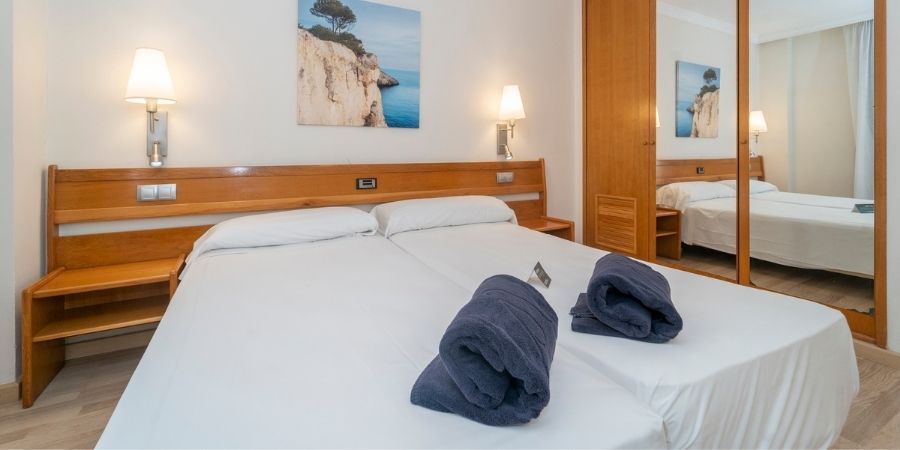 We have two kinds of apartments: Urban Apartment, with a double room, dining room, full kitchen, and full bathroom and Urban Studio, a unique space with a living room, fully equipped kitchen, and all the amenities needed to live comfortably. You choose!
The Advantages of our Apartments in Mahón Centre
The Ses Vinyes neighbourhood hosts our apartments in Mahón, and it's a central neighbourhood full of life and business, with lots of history. If you like to get to know the cities you visit, explore them deeply and have inspiring experiences, you're in the right place.
You can get up in the morning and head to Es Forn de Ses Vinyes and see the Magda, which has been there for years. Then you can bring some of the best coca de sofrito home and in Sa Fruiteria you can find all kinds of local foods; in Can Ritzal, you can have the typical ensaimadas menorquinas or the panets de sobrasada.
Do you want to eat out? You have Monterrey nearby, with tasty sandwiches or the daily menu at Bistro Mom, both cheap and good. The apartments are located just 300 metres from the main bus station on the island, which can take you to any part of the island, even the airport.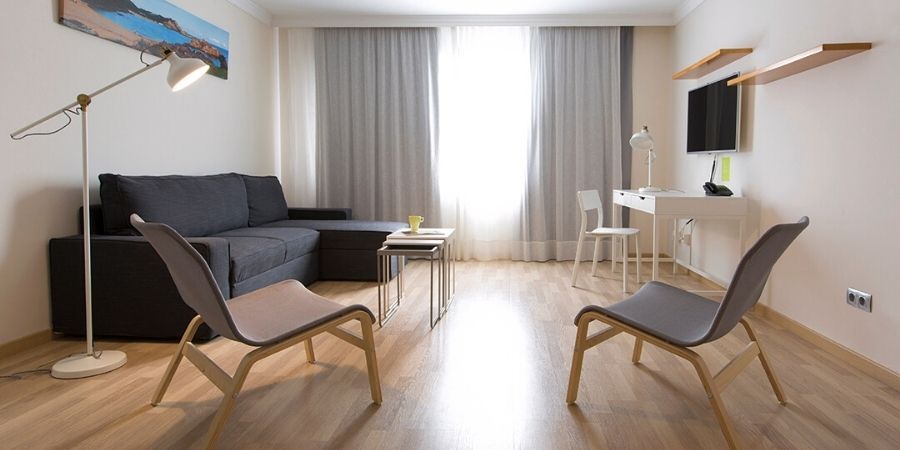 We hope we've convinced you! Enjoying your own vacation home has lots of advantages and there's even more if you stay with us. We're waiting for you!