We're ending a year in which began with the third wave of COVID-19, a vaccination process in which we had every hope of achieving the desired herd immunity and changing and various restrictions that depended on where we live; all of this was guided by our strong desire to return to normality and be able to travel again.
During the middle of June, the situation started to normalise, vaccinations were picking up, restrictions were relaxed and borders were beginning to open. Demand "exploded" and produced a storm of reservations and calls, many more than our wildest dreams. This lucky situation forced us to forego our planning and our entire team had to react quickly and strongly to maintain ARTIEM's high-quality standards.
In 2021, we had to face different challenges that helped us step up each day at ARTIEM. We had to navigate an uncertain situation and adapt ourselves to it, opening our hotels early to meet our purpose, attract and incorporate new talent efficiently to meet the unforeseen boom in demand, implement the digitalisation process in an agile and efficient manner, be capable of satisfying our clients and collaborate with the resources we had available to us.
ARTIEM 2021 Results: a positive year
When recapping this year, I can say that we are very satisfied because we've been able to achieve what we planned in our Plan 8/80 of reducing our carbon footprint by 80% in 8 years; we also maintained our client satisfaction level at 92.2% and we extended the summer season until the middle of November in Menorca and in Asturias until after Epiphany. In addition, our Solidarity Room initiative that we began a year ago has been adopted by Caritas Espana at a national level and an agreement has been signed with the Asociación Empresarial Hotelera de Madrid (AEHM). Thanks to all of this, we can end the year with positive results.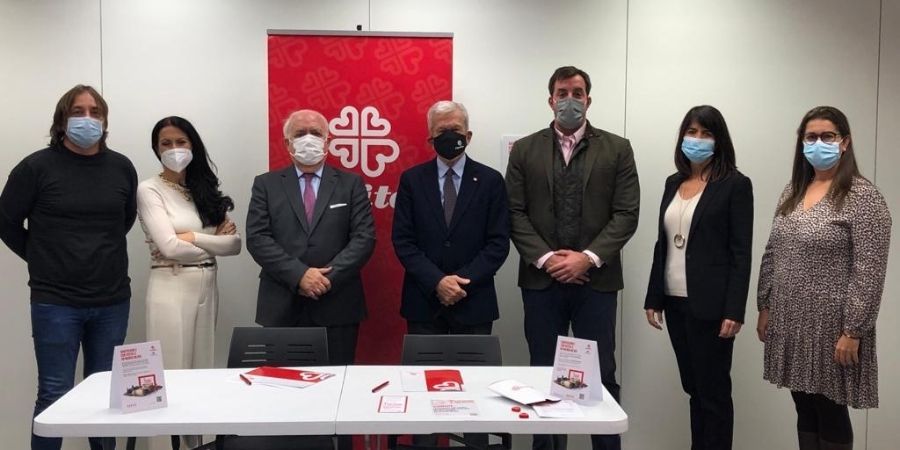 This year has taught us a lot, but the most important lesson is that in such uncertain and complicated times such as the one in which we are living, consistency and loyalty to our values is the best strategy. Maintaining and developing trustworthy relationships makes us see that we can do it; this confidence encourages us to use passion and excitement to advance and pushes us to create initiatives that help us move forward and innovate, creating a positive impact on our environment. This allows us to create a strong network to face this challenging and uncertain situation with positivity, which requires sacrifice and effort.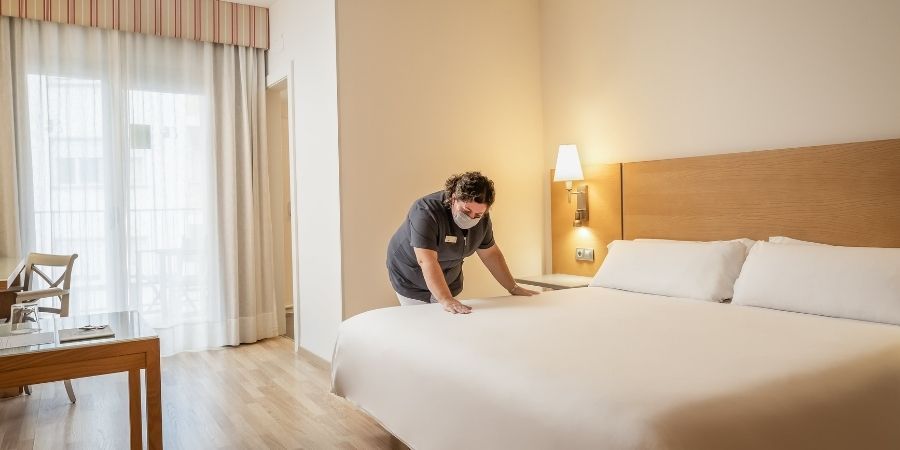 What will 2022 bring for ARTIEM?
We are facing 2022 with excitement and trust in advancing our project with the following goals:
Continue advancing towards an organisation where all people can identify with our purpose, enjoy autonomy and continue developing themselves as professionals

Continue surpassing the expectations of the clients that place their trust in us to enjoy their rest and relaxation time

Continue advancing with the digitalisation processes with the goal of people using their time valuably while getting to know our clients better, which will allow us to adapt and improve our services

Continue executing our Plan 8/80, reducing our carbon footprint

Advance 10 points on our level of Circularidad Hotelera according to the measuring tool developed by Fundación Impulsa Baleares.

Implement the improvements in our facilities, processes and services that our clients have suggested over the last year
All of this is consistent with our values, loyal to our mission, and has the firm goal of reaching our vision. As a swimming coach once told me before my first Ironman, "more fatigue, more technique." Right now, uncertainty and volatility make us push harder to reach our goal.
Pepe Díaz, CEO of ARTIEM Hotels