Discover everything we have for you at the new ARTIEM Asturias, a hotel that will surprise you and make you fall in love.
A new chapter in the history of ARTIEM begins with the official opening of our new hotel ARTIEM Asturias, located just 10 minutes off Gijón. A five star that is born to become a true paradise of well-being, personal and professional growth.
This adventure began about a year ago when we decided to acquire the Bal Hotel Spa Business & Leisure of Quintueles, the perfect space to develop the new ARTIEM project. Since that moment, and until its official opening on February 22nd under the name of ARTIEM Asturias, we have been working on turning the concept of this hotel around. We have repositioned it as a place of disconnection and personal growth and created that cozy and pleasant atmosphere that characterizes us. Thus, we have managed to fully inject the DNA of ARTIEM.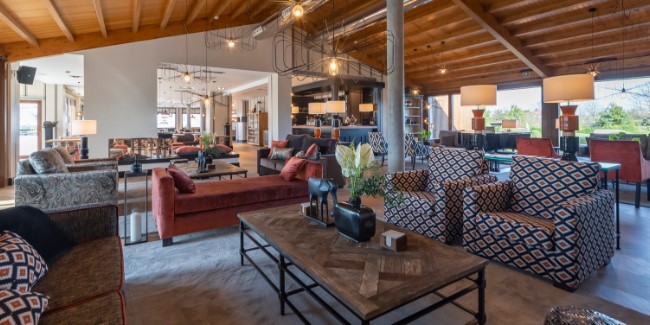 This is how ARTIEM´s fifth hotel has arised, anchored in an authentic paradise and located in a quiet natural environment, very close to the center of Gijón and the popular beaches of Villaviciosa. All its interior has been redesigned to invite people to seek both their personal and professional development, creating the environment for it and training the human team. It is a place that inspires calm, tranquility and that collects all the best of Asturias: the sea, the mountains, the gastronomy and the history.
At ARTIEM Asturias we have taken special care of the gastronomic, wellness and sports proposals. And, besides being a place to sleep peacefully during your stay in Asturias, we want to be the place where you can have fun, feel good, taking care of yourself and enjoying the flavor of the "tierruca".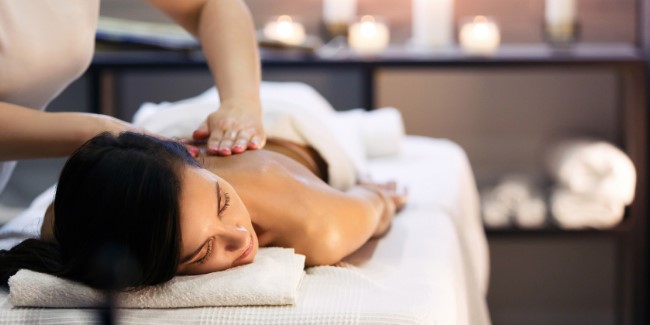 In the SPA & Wellness area we have created a temple dedicated to rest and the integral personal care. Thus, you will find 500 square meters equipped with a thermal circuit, treatment cabins, a 36 degree pool with exit to the outside and a cold pool at 14 degrees Celsius.
To this is added the hotel´s sports proposal. Designed for sports lovers or professionals who need to stay active and fit. For this purpose we have three spaces within ARTIEM Asturias: a gym, an outdoor heated pool and a relaxation space (which we have called Prana), to do yoga, pilates, meditation...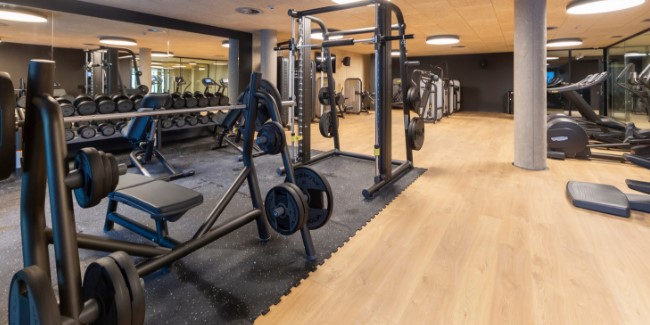 The gym, with more than 150 square meters, is equipped with the most modern Technogym machines to do cardio, strength and functional workouts. In addition, we have built an outdoor pool of 25 meters that is maintained all year at 26 degrees. We have also received the Cycling Friendly certificate, as huge fans of this sport that we are. This means that we have special facilities and services designed for cyclists who come to visit Asturias on two wheels.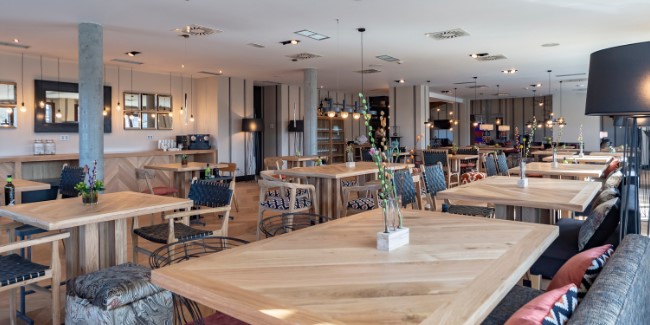 Finally, another of the fundamental pillars of ARTIEM Asturias is gastronomy. The concept of The Green, which was born in ARTIEM Madrid, has been adapted to ARTIEM Asturias, giving it a more sophisticated touch. Our guests will find in The Green a restaurant and lounge designed to enjoy every moment of the day. Bright, cozy and modern, it´s open from morning to night for breakfast, snacks, craft beer, good live music and, of course, lunch and dinner.
The Green´s menu also includes local products that we cook in an innovative and original way to offer a natural, authentic, healthy and modern proposal capable of seducing the most demanding palates. In each bite you will discover the true flavor of Asturias.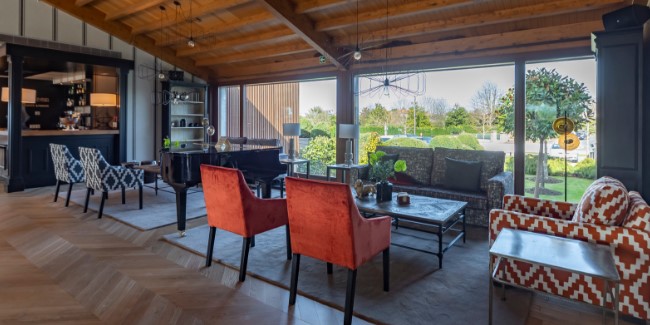 To all this we added ARTIEM Club the private club of ARTIEM Asturias, which will further strengthen the feeling of belonging to the ARTIEM family. It´s especially thought for people who take care of their body and mind in a responsible way. For those who seek to connect and exchange experiences with other people with whom they share the same values ​​and interest in sports, health and well-being.
We have also created the "5x5 Formula" for companies or teams that want to live an experience of professional growth in the natural paradise. Five main ingredients with their five respective components that sum up a total of 25 differential factors capable of transforming people and companies. All this, in an environment of pure nature. Why did we decide to create this concept? Easy! We´ve been working for more than a decade so that our organization is continually transformed, and now we want to share our experience with you.
In addition, we have incorporated three ECD (Spaces of Growth and Development) with three rooms designed to get the best version of yourself and a work team. Flexible, formal, informal ... They are spaces that invite creativity and innovation, as well as to hold intimate meetings, workshops, presentations or private parties.
As you can see, ARTIEM Asturias is much more than a hotel. It aims to become a space of disconnection, growth and development for both personal and human teams created by and for people. Because, as they say, happiness is not happiness if it isn´t shared. And from ARTIEM Asturias we are looking forward to enhance that feeling. Let the adventure begin!