ARTIEM Hotels have been named once again Best Workplace thanks to the valuations of our employees. This year we sit in 21st position in the category 50 to 500 employees.
For the seventh year in a row ... we have received the Great Place to Work certification! ARTIEM are again in the list of best places to work in Spain and, in this edition of 2019, we are ranked 21st among the 50 best companies in the category of 50 to 500 employees.
On March 6th we received the news at the Great Place to Work awards ceremony. Together with other companies that share our philosophy, we received one of the best recognitions that can be obtained as a company: the valuation of our employees. This is because, at these awards, the companies´ workers are the ones to rank and, who therefore, make each company climb positions in the list.
How have we managed to receive the Great Place to Work certification for 7 years in a row? We have always been clear that the team's well-being is a priority for us, that's why we decided to create the People and Well-being department that is responsible for our culture and seeks to meet the needs of everyone who is part of the ARTIEM family. The person responsible for this area is Gabriela Aliaga. She is the one who, together with her team, cares about the happiness of each one of us and, by extension, of all our visitors.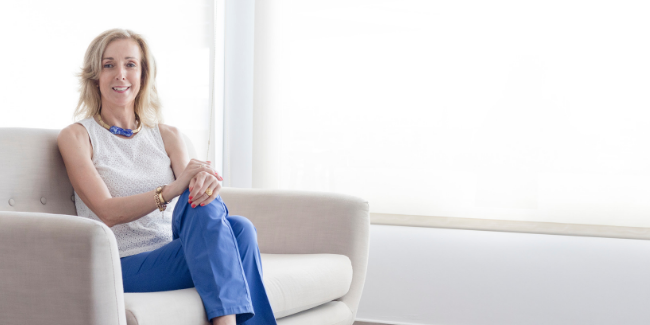 For her, the key to achieve this recognition is the twist ARTIEM has given to the concept of leadership within the company. "Here, everyone in the team is equally important," Gabriela explains, "we are unlearning management concepts to give it a more human approach". Thus, she says, employees are more motivated and feel part of the project. The key, according to Gabriela, is to put the focus on the "human experience" and give everyone in the team the same voice.
The fact that we continue to be considered Best Workplace after seven years is a result, also, of "constant change and always listening to our people". As Gabriela explains, "we constantly look for improvement. Happiness changes and evolves, just as people do, that is why we try to adapt to the novelties and needs of the moment ".
The Best Workplace award is a recognition of our work and dedication, as it is the employees themselves who value the company's environment. Therefore, having been recognized on seven consecutive occasions tells us that we are on the right track. Something very importan for us is that, being ARTIEM a family business as it is, we consider each of the people who join the team as part of the family. And our guests can tell the difference!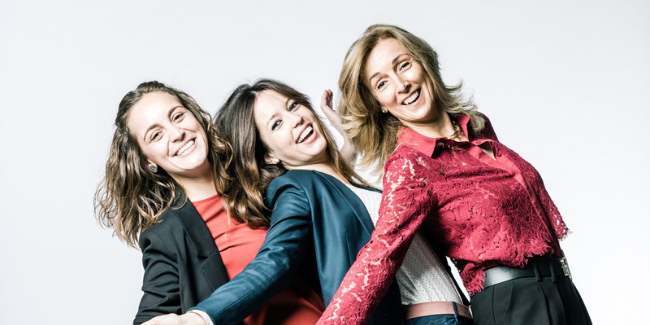 As you know, at ARTIEM we follow the philosophy of inspiring people to be happy, starting with ourselves. We take care that all our team finds a pleasant working environment and conditions every day, so that they are full of enthusiasm and motivation. We know that happiness is contagious, that's why we care very much that our employees are so that they can transmit it to our guests.
Thus, throughout the company we carry out team building activities to promote unity and communication among all team members. And, in addition, we offer internal courses and workshops that allow our employees to improve their lives, both outside and inside the workplace. For example, since 2018 we have Well-being classes for our floor maids. Each day, they begin their day with stretches guided by a qualified therapist that helps them finding themselves better and facing their tasks in a healthy way.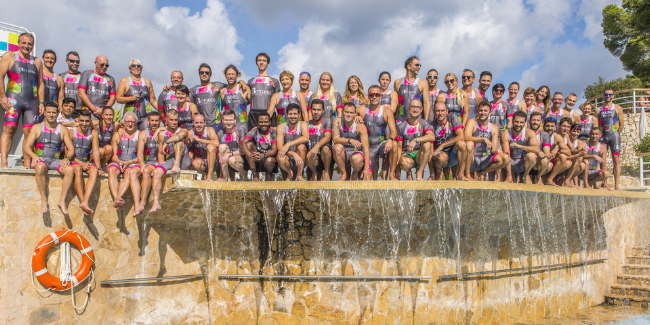 In the same way, we try to transmit our passion for sport to our entire team. We promote exercise and healthy living by participating in races, triathlons, swimming competitions ... Even some employees who had never practiced sports before have managed to become finishers in different types of competitions.
In this line, and in order to give the whole team their own voice, in 2019 we have implemented group sessions which have the goal of knowing what has been done well, mark next objectives and encourage participation.
All this adds up to the time of creating well-being, motivation and happiness within the team. And following this philosophy, we will continue working with and for people who in some way, whether employees or guests, are part of the ARTIEM family.