The new ARTIEM brand will be present in all our hotels in 2020. Do you want to know how the creative process behind this change has been?
New image, same essence. We decided to renew our brand to faithfully convey who we are and what our values ​​are. Now, finally, after putting a lot of effort and enthusiasm in this project, the ARTIEM´s new image is ready and its total implementation will be completed in 2020.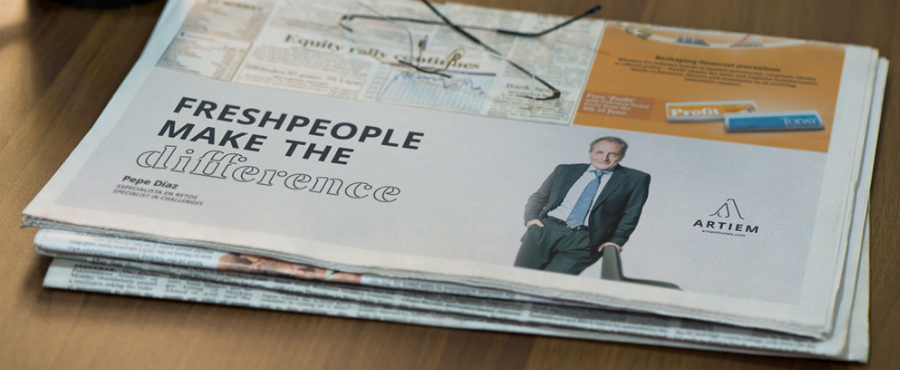 ARTIEM´s origins date back to 1974, when the island of Menorca saw the birth of this family project. Since then the company has evolved, has grown and even experienced different brand changes (the last one 10 years ago). Time and experience have brought us to a point where, more than ever, we are sure about who we are, where we are heading and what are the attributes and values ​​that make us different. Having built some solid pillars, we felt that the time had come to find a new image that would represent us and better convey this whole philosophy.
Once we launched the project, we spent a lot of time creating a brand with which we would feel comfortable and communicate to the world who we are: people who build relationships of trust, who put passion in what they do, who empower leadership, who are committed to innovation, who believe in overcoming any barrier and promote inclusiveness. And, to truly achieve this many people from the team got involved to contribute their vision at every step throughout the process,. We can proudly say that the ARTIEM brand belongs to everyone and represents us all.
So, what is the new ARTIEM brand like?
To find our new identity, we carried out an analysis of two key aspects for us: our philosophy and our customers. First, we worked on our values, attributes, mission and positioning to lay a well defined and coherent basis. If we want to convey who we are, we must be very clear on these. Then, we made a deep analysis of our clients to try to better understand who they are, what moves them, what they look for in a trip ... in order to be able to connect with them at a deeper level. With all this, we bet on a more elegant image although with the hedonistic point that identifies us. Fresh but not youthful. Consistent but not boring. ARTIEM inspires happiness and that is what we must convey.
The logo and typography
One of the most obvious variations, as it´s the one more visible to the naked eye, is the change of logo and main typography. These two aspects go hand by hand and seek to convey that more sober and elegant image for ARTIEM.
It should also be noted that the typography has been created exclusively for the new ARTIEM brand. Trying to be consistent with our craftsmanship and proximity values, we looked for a specialist to create a unique and exclusive alphabet. The chosen one was Damià Rotger Miró, a Menorcan typographer with extensive experience. This gives even more meaning and strength to who we are and what we believe in.
The claim: Freshpeople make the difference
Summarizing the ARTIEM world in one sentence was not easy. We had been using the Freshpeople concept, which spoke of a lifestyle; However, where were the hotels represented? After much thought we realized that people are what make us different and give life to our spaces. They make a difference. And we couldn't think of a better way to announce that "Freshpeople make the difference".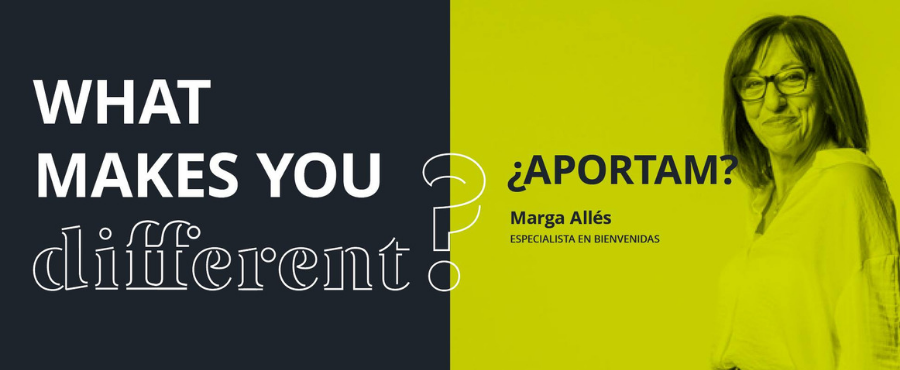 Getting started
During the last year we have dedicated ourselves to carrying out everything we have defined in this process. We started with a web change, we adapted the images we use in social media and, from now until 2020, our five hotels will implement the new image.
We are opening, therefore, a new chapter in our history. We do not change, but we evolve and we grow because we believe in improving every day. Because we know ourselves better and because we know you better. And because this is the momentum we need to continue inspiring people to be happy.