Good weather has definitely arrived in Madrid, and more than ever we'd like to relish the summer, but without overheating! So we've decided to suggest a few perfect places, both in the city and in the surrounding areas, where you can enjoy a cool summer.
Summers in Madrid are getting hotter and hotter and we are looking for places where we can be cooler. A rural getaway, a refuge in the natural parks of the city or a few quick dips could be perfect plans to beat the heat. From ARTIEM Madrid we recommend to you the best places where to escape from the heat in Madrid this summer.

EL RETIRO PARK
If there's any place where you can disconnect and take shelter from the heat while enjoying a pleasant walk or an evening with friends, that place is El Retiro Park, bar none. You'll find all kinds of plants that will both give you shade and surprise you, such as the bald cypress that's over 400 years old.
You can also sail on the large pond, discover the Palacio de Cristal ("Glass Palace") or enjoy expositions at the Velázquez Palace. A perfect plan for this summer, without a doubt.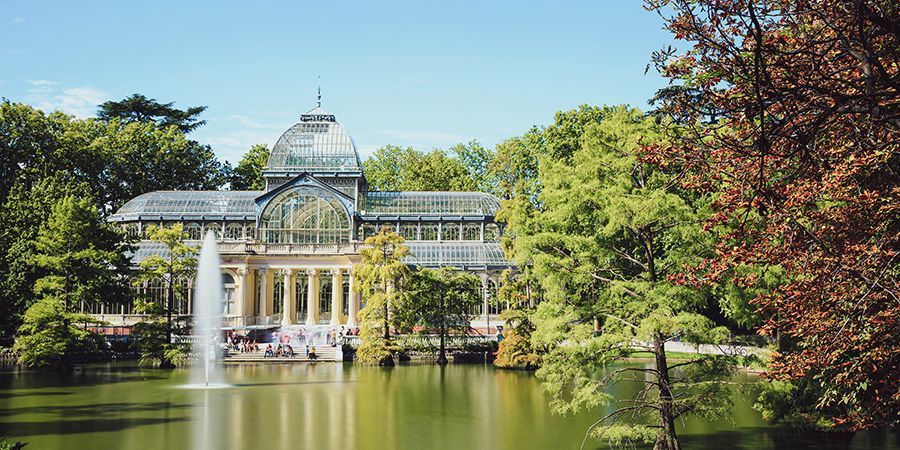 CASA DE CAMPO
You'll find the Casa de Campo a short distance from downtown, but without leaving the city. It's the "lungs" of the city and the largest park in Spain at over 1,500 hectares, bigger even than Central Park in New York. This park is ideal for the whole family because it offers options for everyone.
You can canoe on the lake, ride the cable car, ride your bike on its beautiful trails or even spend the day at the zoo, which is located inside the park. A real treasure in the city, which you can't miss. It's ideal for escaping the heat this summer.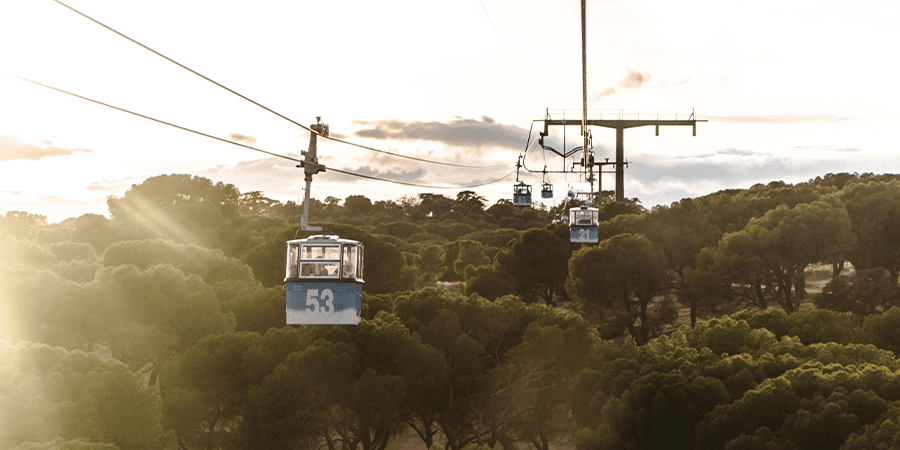 CAPRICHO PARK
This is one of the great unknowns for many people, even though it's one of the most beautiful parks in Madrid. While it's a bit farther away from the centre, it's definitely worthwhile. The park's name (which means "whim") refers to the reason why it was built: it was a whim of the Duchess of Osuna, María Josefa de la Soledad Alonso Pimentel y Téllez-Girón.
A whim full of hidden corners that invite you to lose yourself and disconnect, divided into three unique styles: the parterre, or French garden, with its hedges trimmed as if it were a painting on the ground; the giardino italiano, with a labyrinth made of Laurel; and the remainder of the park, with typical English landscaping.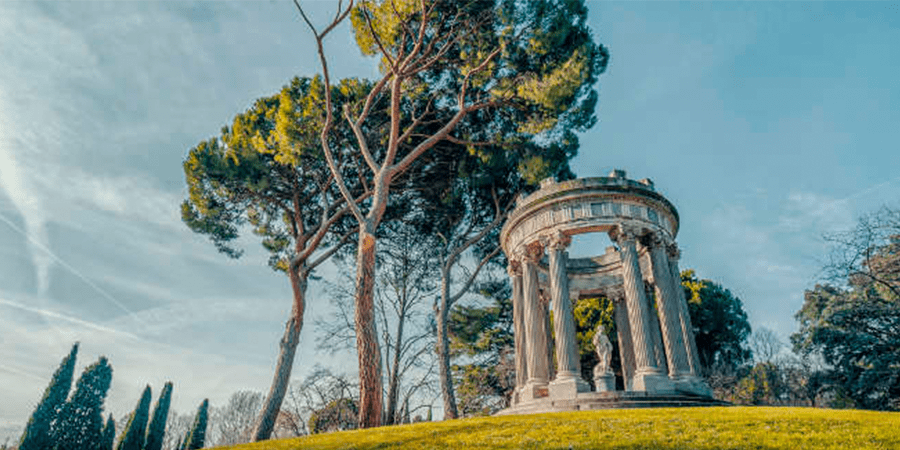 Source: www.esmadrid.com
Now that we've covered 3 of the city's large parks, it's time to splash around in some of Madrid's notable swimming pools. They all cost 5 euros, which gives you access to the complex for the whole day.
Mundial 86 Swimming Centre
This temple of Madrid swimming is located just a few short minutes from the Sainz de Baranda metro stop. It was originally considered the "largest swimming complex in the world" and was built for the world swimming championships in 1986. It has two Olympic-size pools, one children's pool, another one for diving, an outdoor recreational pool and finally a learning pool.
This undoubtedly explains why it's considered the temple of swimming in Madrid. Plus it has a gym and fitness rooms for all kinds of sports, such as aerobics, Pilates and weight lifting.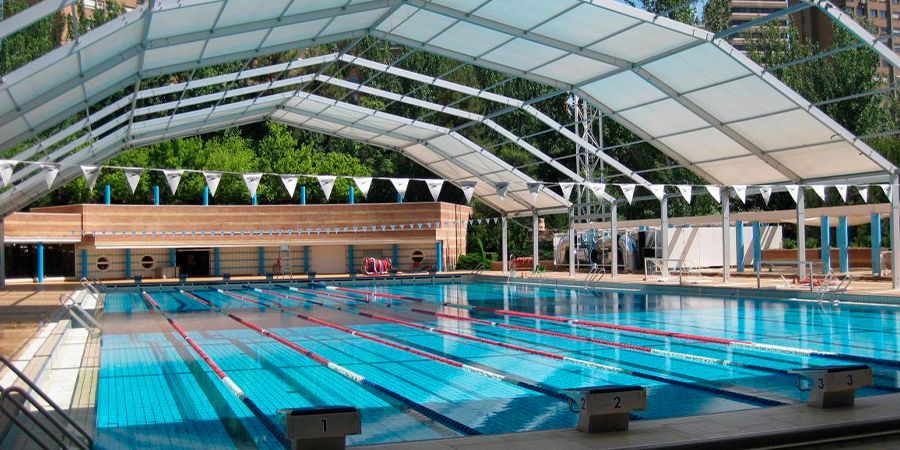 Source: www.comunidad.madrid
Puerta del Hierro Sports Park
This sports park, considered one of the most important ones in the city, is located between the El Prado highway, the Manzanares river and the imposing stone bridge. Here you'll be able to escape the heat by choosing any spot within its 300,000 square metres of green space.
And after a refreshing swim in its 150-metre-long pool, one of the largest in Spain, you'll be able to enjoy a bite in its cafeterias to round out your day. And don't worry about not getting a spot, because it can handle up to 3,600 swimmers.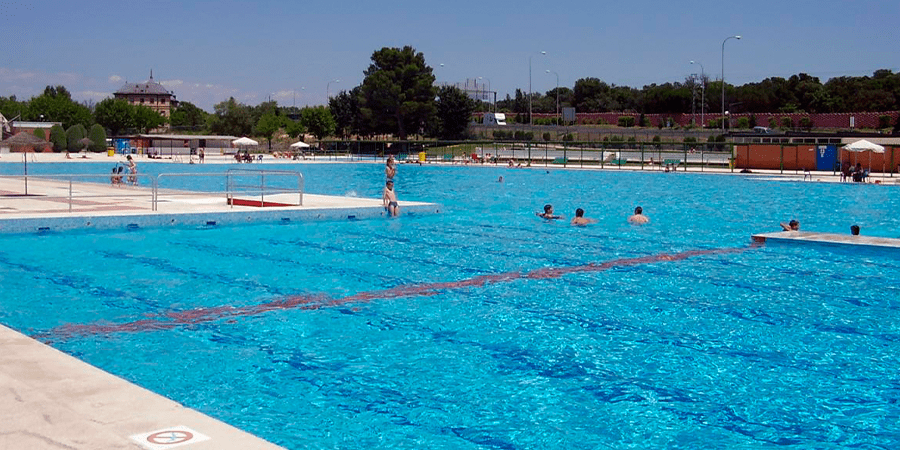 Source: www.comunidad.madrid


Universidad Complutense de Madrid
This is without a doubt the most "academic" pool in the city, surrounded by student residences and museums. The complex at this university is one of the most sought-after ones in the summer, not only because of its two large pools, where you can encourage each other while jumping from the diving boards, but also because it's surrounded by trees and lawns located just a short distance from Moncloa. And anyone can enter, whether or not you're studying at the university. You just have to make a reservation and pay the entrance fee.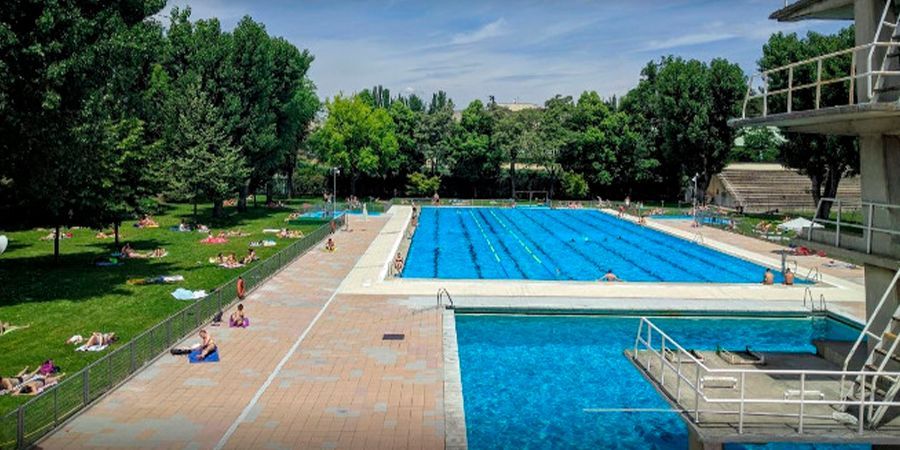 Source: www.comunidad.madrid

And since we're highly aware of the fact that not everyone can access these places because of the extreme energy poverty we're all experiencing, we'd also like to recommend a few places that you can enjoy at no cost. The fact is that Madrid is surrounded by spectacular natural areas where you can escape the heat.
The waterfalls in Lozoya Valley
If you'd like to enjoy a full day surrounded by nature, we recommend visiting the Lozoya River Valley. Even though it's located 100 km from Madrid, it's worth the while.
In this natural setting, you'll be able to enjoy natural pools, rivers, waterfalls and picnic areas where you can fuel up to continue walking among the pine and oak forests. And for the most daring, you can walk to the highest part, where there are two imposing waterfalls, 15 metres high.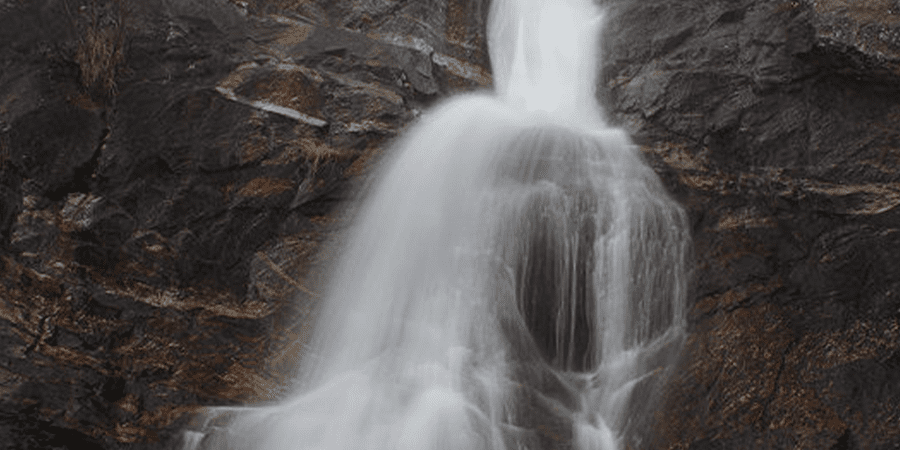 Fuente: www.buscarutas.com

Navacerrada, Sierra de Guadarrama
About 52 km from Madrid you'll find the town of Navacerrada, located in the Sierra de Guadarrama. It's one of the coolest places in the Community of Madrid, which is why it's population swells by 6-fold in August.
That gives you an idea of its popularity, maybe because in summer you can enjoy minimum temperatures that can dip to even 1°C, something nearly unthinkable at this time of year. But in addition to cooling you off, the town also offers all kinds of activities: From hiking, to bike riding, to observing the fauna to kayaking.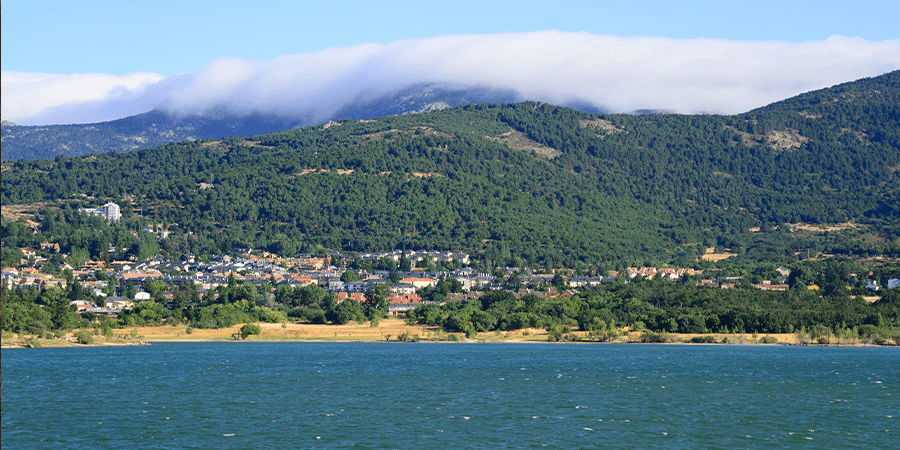 BOLARQUE BEACH
That's right, even though Madrid doesn't have a conventional beach per se, the Bolarque reservoir is located just an hour and a half from the city, in Guadalajara. It's a spectacular setting, not only due to its crystal-clear waters for swimming, but also because of the surrounding trees.
This is an ideal spot to go with family or friends, where you'll be able to rent kayaks to visit "turtle cave", discover the ruins of the Monastery of the Bolarque Desert or simply hang out on the shore and enjoy its cool water.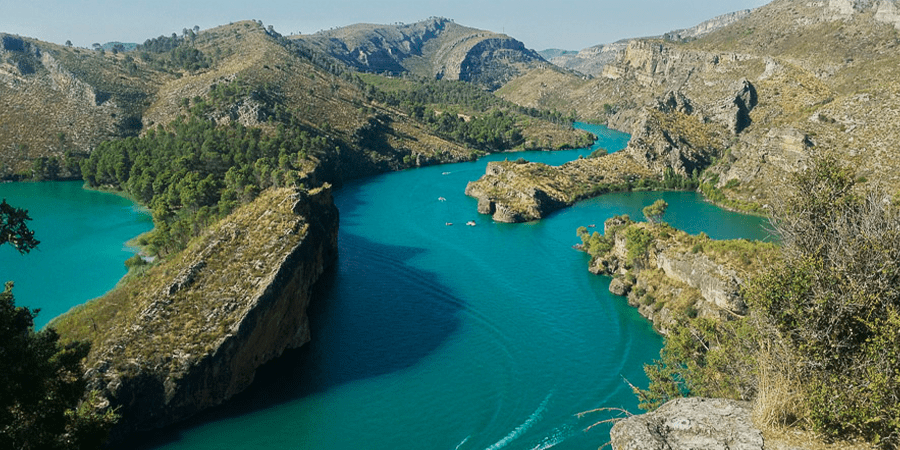 Fuente: www.tragaviajes.com
We'd like to end this article with a word of caution. We're experiencing unprecedented times of extreme heat, which is wreaking havoc on the health of people. We'd therefore like to emphasise the importance of avoiding the time of day when the sun is at its peak, as well as using sunscreen, wearing hats and sunglasses and staying hydrated at all times, especially the most vulnerable groups such as children and the elderly.
And if you work near our ARTIEM Madrid or are walking through the area, don't hesitate to visit our chill-out terrace to escape the heat and enjoy a relaxing moment. We'll be waiting for you.