It is said that eating is a pleasure, and we certainly agree. And because we enjoy sharing happiness, our Freshpeople in Madrid will reveal to you the best restaurants where you can enjoy healthy, traditional, sustainable cuisine in Madrid to indulge your palate and live an experience that goes beyond the food itself.
Slow food, local consumption, traditional cooking, sustainable production, conscious eating, organic products… At ARTIEM Madrid we are committed to healthy food that causes no harm to the environment and that is always of the highest quality and with an exquisite taste.
And, based on the above, today we want to tell you about some of the original restaurants in Madrid. We're going to tell you about a few gastronomic routes through Madrid where you can discover special places, including centenary taverns that have maintained their legacy for centuries, or new slow food restaurants that combine tradition and local produce with the most sophisticated culinary arts.
We want to discover Madrid with you in the way we like most, and so this article includes a surprise. Our Freshpeople in Madrid would also like to make the most of this opportunity and have joined us to recommend their own favourite gastronomic options in Madrid. A promise by the Freshpeople!
Well, are you feeling hungry? Get your juices flowing: here is the best gastronomic route through Madrid.
Gastronomic route through Madrid: Freshpeople recommendations
Our Freshpeople love to enjoy themselves; they know that good moments must be lived to the full. And, since what they like most is sharing the best of us, our Freshpeople would like to present several recommendations of the places they like most so that you, too, can try them and get the most out of them.
These are some of the best restaurants in Madrid, according to our Freshpeople. From Freshpeople to #ArtiemLovers: person to person.
RESTAURANTE MALACATÍN, (recommended by Alejandro Rivilla, ARTIEM Madrid)
In the very heart of the city, Calle de la Ruda, you can enjoy one of the best ham, vegetable and chickpea stews in Madrid, called "cocido". It is famous for its many gastronomic awards and its faithful customers, as well as for other delicious specialities such as their confit of cod, oxtail and their excellent tripe. Tradition, quality, excellent service and their best-kept secret: their famous family ham, vegetable and chickpea stew recipe handed down from generation to generation for 125 years.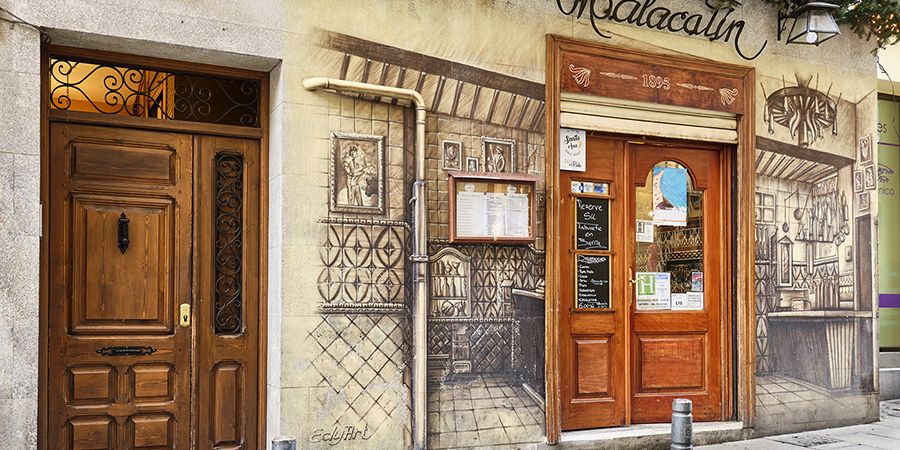 Malacatín is one of the twelve Centenary Restaurants in Madrid; a trip to the past, a way of understanding cooking, culture and traditions set in a small corner of the most authentic Madrid of the late nineteenth century. Even its decoration has remained intact for decades.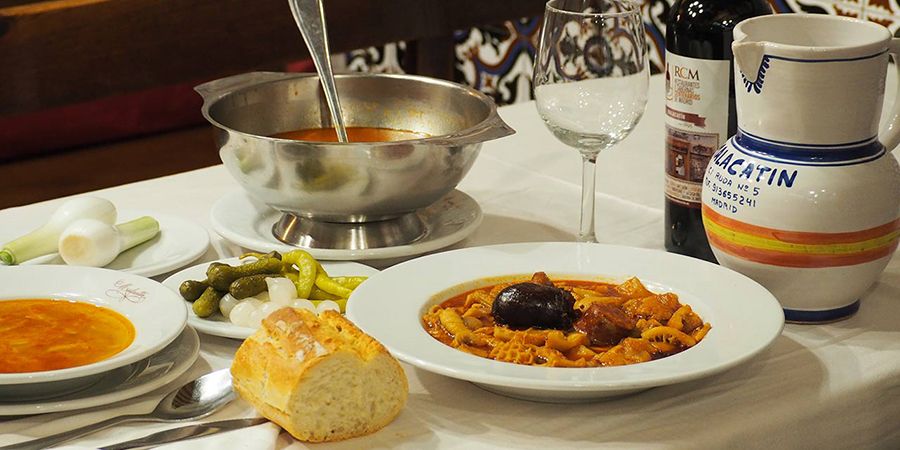 They serve the stew "in three separate turns" (broth, meat and vegetables), but if you prefer, they will also serve the whole stew in one go. "Just as you would do in your own home… because there's no place like home", says José A. Rodriguez, the fourth generation of the family who runs the restaurant, and the spirit of Malacatín.
RESTAURANTE COLÓSIMO, (recommended by Alejandro Rivilla, ARTIEM Madrid)
We will now go to Calle de José Ortega y Gasset, in the district of Salamanca, to enjoy the best potato omelette in Madrid. If you are a Spanish potato omelette fan and are looking for the best, then this is the place for you.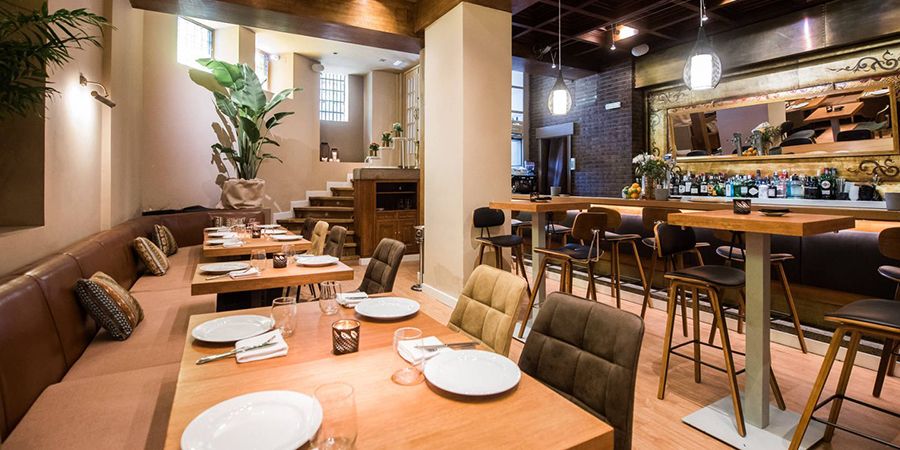 Managed by Ricardo Romero, Restaurante Colósimo offers cuisine with high quality ingredients and classics such as their potato salad or traditional potato croquettes, as well as a complete menu of other dishes in the style of Cádiz.
RESTAURANTE BARGANZO (recommended by Clara Jiménez, ARTIEM Madrid)
Do you feel like enjoying a healthy meal in a different and informal setting with good music that serves a blend of oriental-Mediterranean cuisine? Try Barganzo. This small restaurant, in one of the narrow streets that form part of the most singular quarters of Madrid, Calle de Colmenares has a wide variety of vegan and vegetarian dishes suitable for the most demanding palates of the capital of fashion.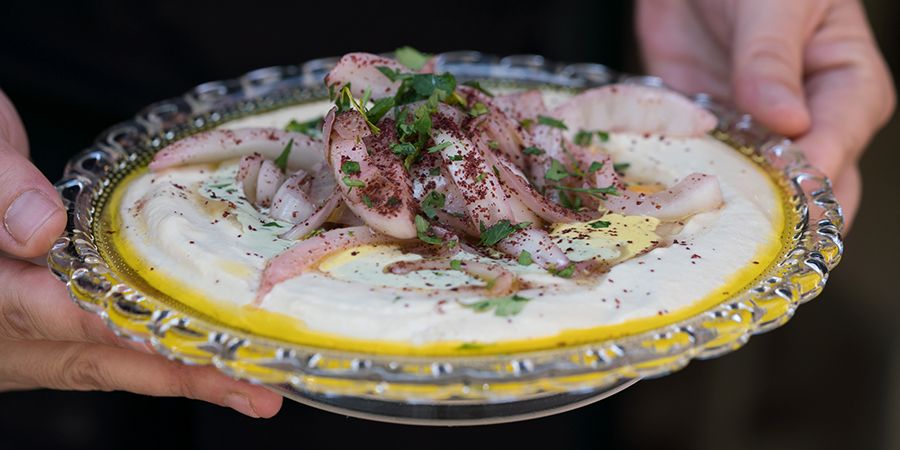 One of its hallmarks is that they use 100% fresh Kosher ingredients, handled traditionally and with no additives or processing. Their star dishes include: their delicious fried artichokes with Labneh cheese, their luscious, creamy hummus with salad and their crispy pita bread stuffed with grilled mushrooms. And all the above is served by their friendly, cheerful staff; their chef usually goes out to the tables to the beat of oriental music while he offers their guests a digestive Israeli liqueur that they make. The perfect combination!
Gastronomic route through Madrid: restaurants that serve local food
This section shows you a route through restaurants specialising in local ingredients in Madrid; establishments that place value on local cuisine and safeguarding local traditions and growing methods. If you are unable to decide on one, try them all!
BUMP GREENS
BUMP GREEN, an attractive, cosy restaurant in Calle Velázquez, where you can have breakfast or tea in their courtyard and delicious lunch or supper in their dining rooms.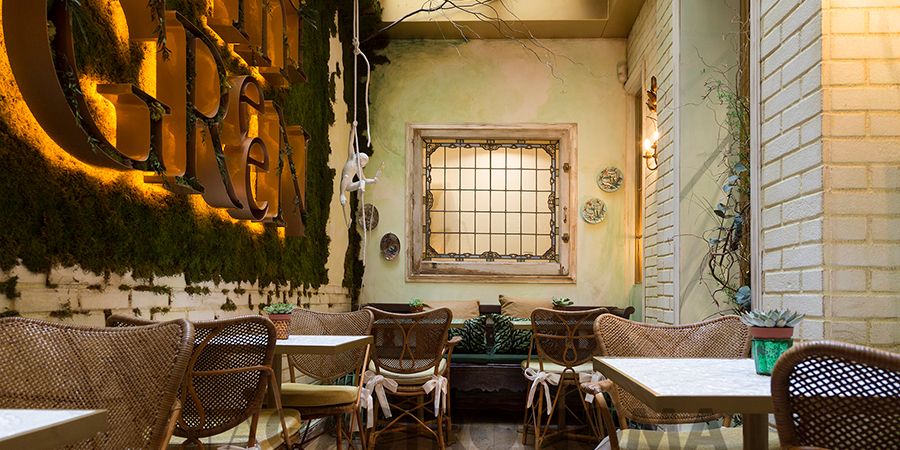 A calm setting where you can relax and enjoy slow food and focus only on the here and now. Their dishes are based on locally-grown ingredients in which sustainable practices are applied. Their dishes are healthy, sustainable and extremely tasty. We wholeheartedly support their initiative "Mondays without meat: to protect the environment, the animals and your health".
MAMA CAMPO
MAMA CAMPO is an ecological restaurant-shop in Plaza de Olavide where you can eat at any time of day in their attractive restaurant or on their terrace, or order food to take away.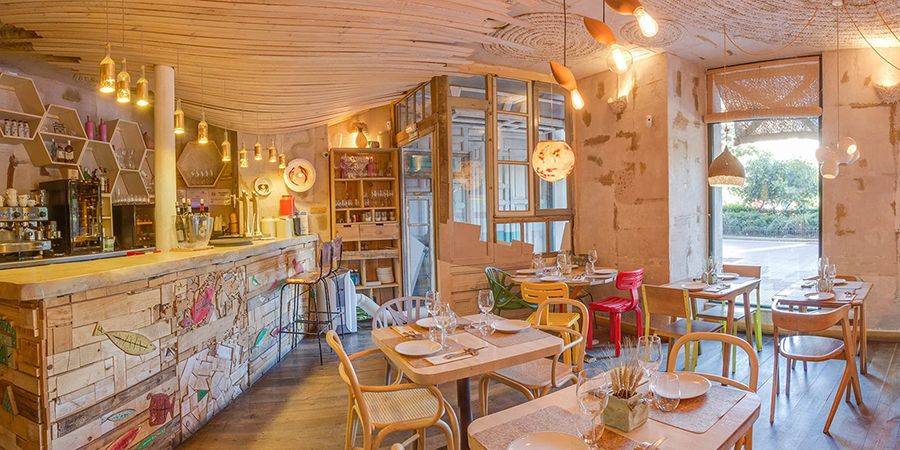 From the most traditional to the healthiest foods; they work with small local growers, farmers and breeders who care for the environment and nurture their products to bring you the best in sustainable gastronomy using honest, local culinary practices and serving the most appetising modern and traditional home-cooked dishes. They are members of the charity project Food for all, in which you can donate your Solidarity Menu for just €3, which they cook and which are distributed to those in need by local associations.
HONEST GREEN
HONEST GREENS is waiting for you on Paseo de la Castellana. Their manifesto is a true declaration of intent: "non-processed products, ancestral diets, seasonal food, local growers, respect for nature and creativity". Their mission is to make healthy living affordable, accessible and unbelievably delicious.
Their self-service system includes a large bar where you can see the ingredients they cook with and there are different areas where you can sit and have a drink, share tables with others or have a table to yourself. Their menu is structured into: proteins, salads and garnishes to help you design your own balanced dish in the way that you like.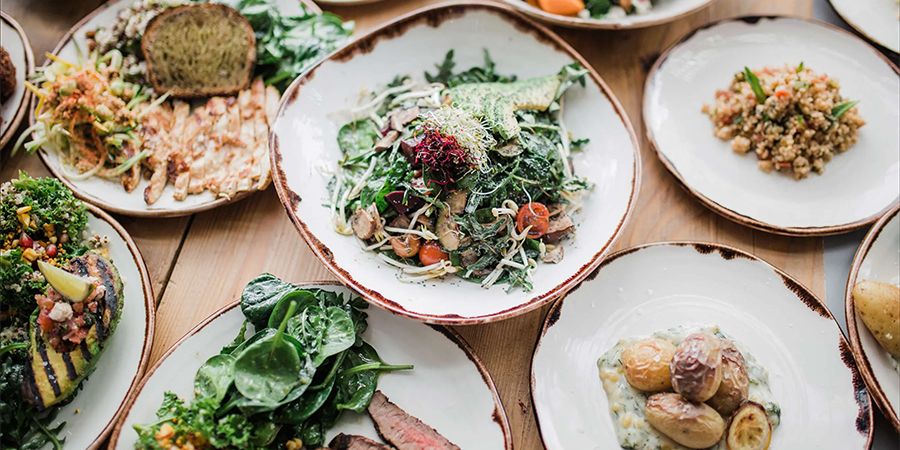 Gastronomic route through Madrid: centenary restaurants
On our restaurant route through Madrid, we must not forget the mythical Centenary Restaurants and Taverns; these establishments have existed for centuries and are still with us, remaining true to their origins and traditions. A living history of the city of Madrid and the lives of its inhabitants.
And, as we are so excited to get a taste of our history, we've not been able to resist creating the gastronomic route with one hundred years of history, to allow you to enjoy it with ARTIEM Madrid. Book the route and travel with your five senses to the heart of the most traditional twentieth-century Madrid. Your journey back in time starts here!
A tapas tavern founded in 1906 in the centre of Madrid, in Calle Victoria, where time still passes through the 4 family generations who have respected and maintained the authenticity of the business over the years. The customers of La Casa del Abuelo passed down to their children the custom of stopping there for an aperitif, a custom which was repeated generation after generation and still continues today: eating the same dishes in the same place as their forefathers once did.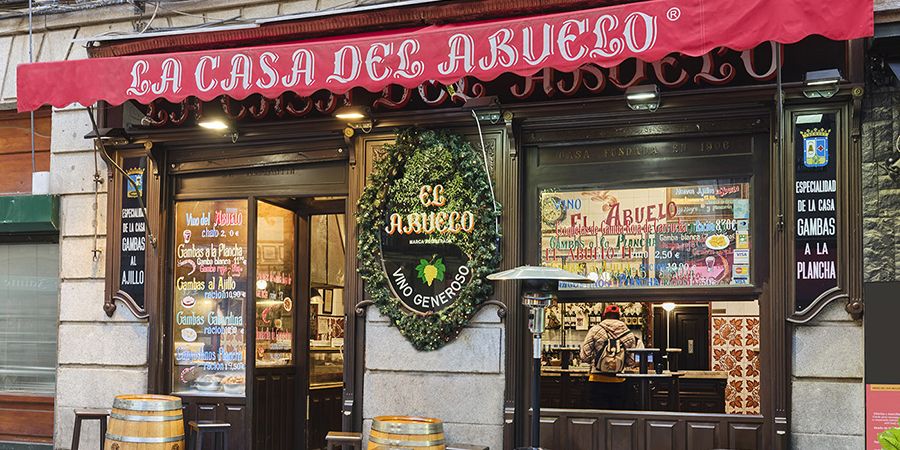 Fresh products of the highest quality, grown by the same local producers for decades. They serve typical dishes from Madrid and their specialities include garlic prawn, bread rolls filled with fried squid and a wide variety of croquettes.
This establishment started out as a wine warehouse in 1887 and has been operating as a tavern for more than 130 years. They serve classics such as its speciality, Chicken Fricassee (using a 100-year-old recipe), their Julio Camba Scrambled Eggs, tripe, stewed oxtail, meatballs and chickpea, ham and vegetable stew, as well as a succulent and varied menu of starters, fish, rice and other dishes.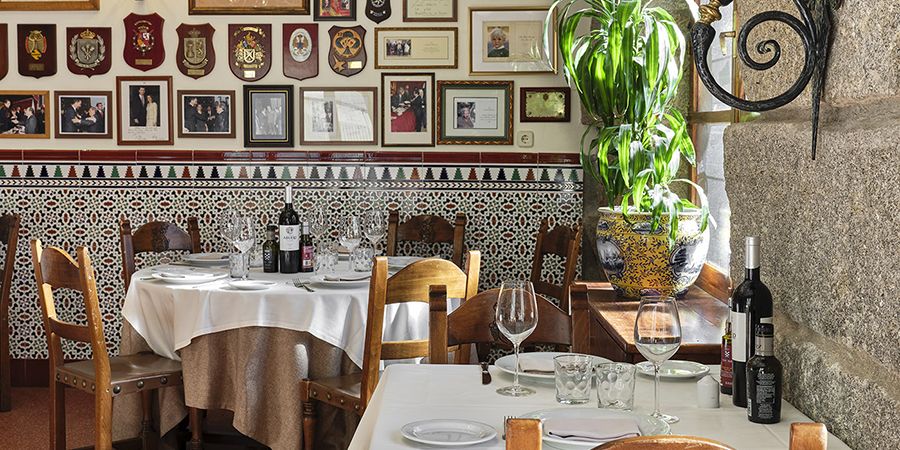 Situated in Calle Mayor, the walls have borne witness to many historic events, in addition to having served their dishes to well-known Spanish intellectuals of the twentieth century, including Valle-Inclán, Julio Camba, Antonio Mingote and a long etcetera, as can be seen in the decoration of the walls, which are covered in pictures of that time, press cutting and all kinds of photos and souvenirs that recount the history of the tavern.
As well as the dining room, where important persons from the world of politics, culture or science have eaten, they also have a bar area and a first dining room where customers can try their tapas and bar dishes, with specialities such as white tuna and red pepper skewers, bread rolls with fried squid and scrambled egg with sausage. Is your mouth starting to water?
Almost two centuries have passed since 1827, when the tavern Casa Alberto was first set up, serving wine accompanied by hard-boiled egg and dry codfish. During all those years, families and friends have managed it in succession, with one common goal: to maintain the traditions and tastes of Madrid while also adapting to the possibilities and demands of their customers.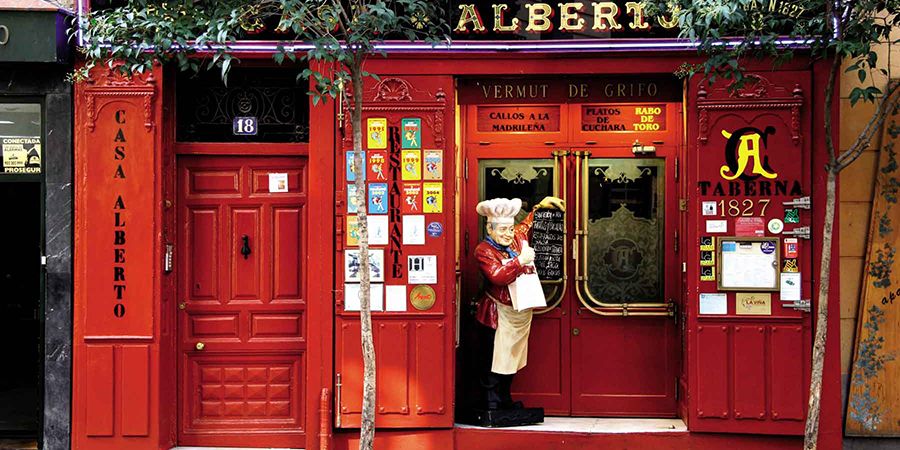 Today, the restaurant maintains the traditional cuisine of Madrid with a few modern touches, by adapting their dishes to suit people with gluten intolerance and food allergies and serving vegetarian food. Their specialities include their classic tripe, snails in the style of Madrid, lamb's trotters, codfish in the style of Madrid, etc. They also serve modern dishes such as octopus with veal sweetbreads, and artichoke confit with Iberian ham. And what can we say about their scrumptious desserts such as deep-fried milk pudding with coffee ice cream or cheesecake…
Located in Calle de las Huertas, in the Barrio de las Letras district, inside a building on the site where the house of Cervantes once stood. Be sure to try the Casa Alberto vermouth at one of the oldest bars in Madrid.

Madrid bite by bite
And if you're still hungry, take a look at the best plans to make in Madrid, more than 100 ideas and recommendations related to gastronomy, culture and leisure, as well as a host of discounts and special offers.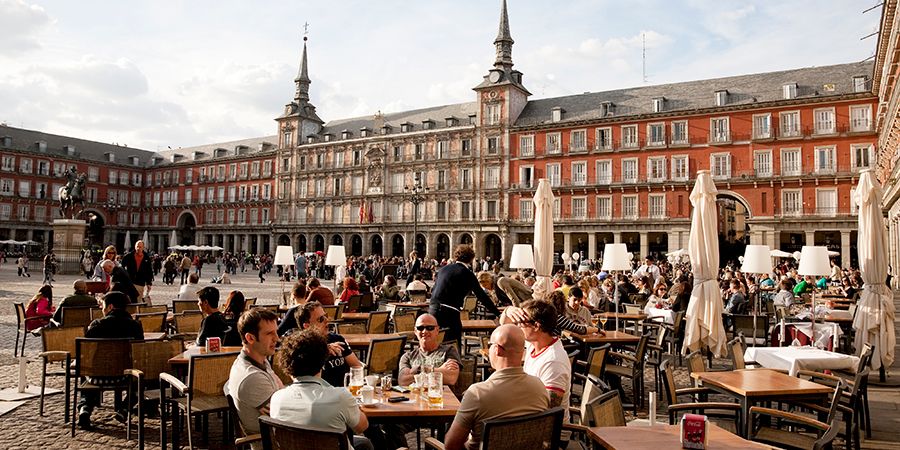 Have you booked yet? Remember, when you come you can also eat at ARTIEM Madrid; we've prepared a healthy experience for you, because we love taking care of you and ensuring that you enjoy your stay in a healthy and delicious way.
Your table at ARTIEM is ready for you. Are you coming?