Are you travelling to Madrid for business and want to maintain a healthy diet? Check out this list with the 6 best healthy restaurants in the capital.
Finding healthy food restaurants in Madrid is getting a bit easier every day, so there is no excuse not to take care of your diet when you visit the capital for work. The quality and variety of options will make you enjoy a pleasant -and balanced- dining experience.
Healthy food lovers are in luck because the number of healthy restaurants in Madrid has multiplied in recent years. And there are many locals willing to show that "healthy" mixes well with "tasty" and "fun"; So we have very original and interesting proposals on the table.
Do you want to know what are the best healthy restaurants in Madrid? Discover where to eat during your next visit to the capital to quench your hunger with rich, healthy and original dishes.
The best healthy restaurants in Madrid
1. Elektra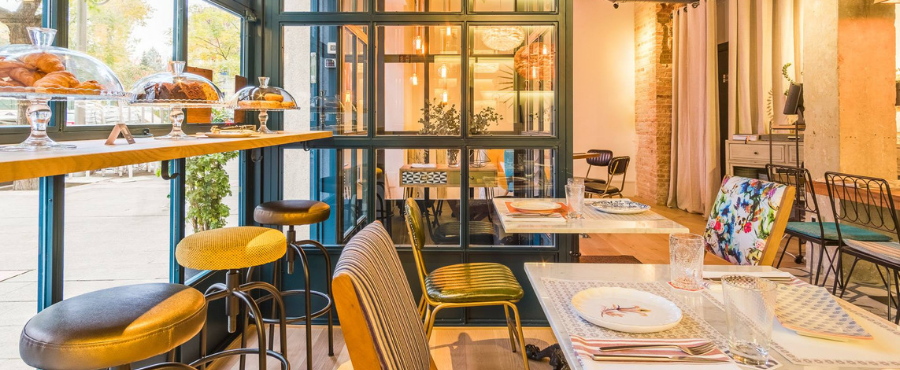 Elektra is one of the few cafés in Madrid where it is possible to enjoy, at the same level, a delicious meal or snack with a first class coffee. In their menu you will find fresh and seasonal ingredients in the form of original and, above all, healthy dishes. You should try the green bean pakoras from Kenya and salicornia or the Cali salad with seaweed. If you visit Elektra at breakfast or snack time, you will fall in love with its organic coffee and all the options of fresh fruit.
2. La Encomienda
In your tapas route in Madrid, make sure to include La Encomienda, one of the city´s best restaurants that serves healthy, vegan and organic food in tapas format. You can enjoy an organic wine and a 100% vegan appetizer that will surely surprise you. And the Encomienda is for all audiences because, even if you eat meat or fish, they promise to prove that eating without these foods does not have to be boring.
3. Café Run Run Run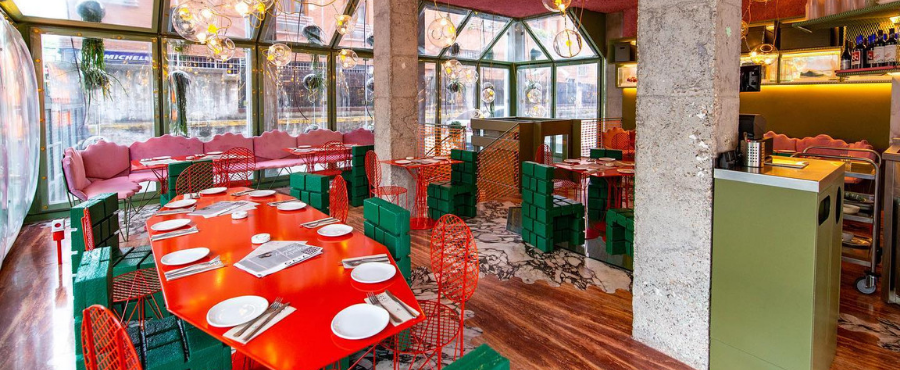 One of the newest options is this coffee, that has a hanging garden in which they grow some of the ingredients that later complete their dishes. All the space is open, the kitchen is in sight, and the light and atmosphere are really appealing. In addition, they have their own running team led by a well-known athlete.
4. WaiWai
From now on you can also get healthy food in Madrid for takeaway. WaiWai bases on the Hawaiian trend of poke bowls with fresh and quality ingredients. But, in addition, they introduce certain innovations with different sauces, varied proteins and a large menu of toppings to choose among. You can create your own combinations and, in a few minutes, leave their place enjoying your poké. Instead of fast-food, practice fast-good.
5. Raw Coco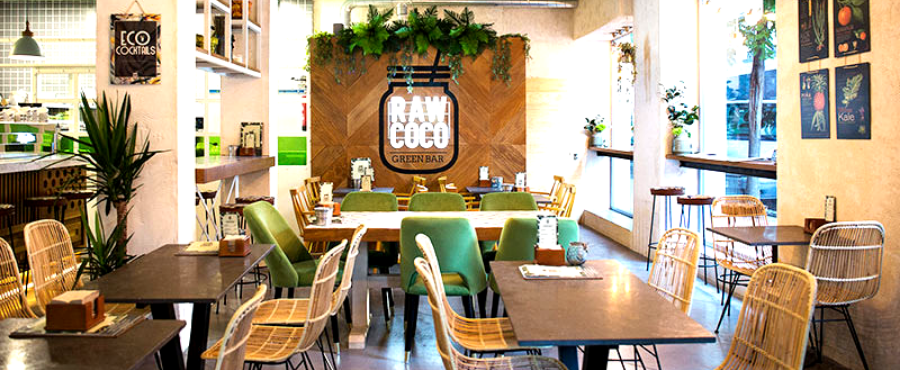 If what you are looking for is a healthy option for your afterwork in Madrid, the place to go is Raw Coco. It is a full-fledged green bar since, in addition to a wide choice of juices and smoothies. And if you feel like it, you can also accompany it with a dish of your own creation since its menu allows you to combine the ingredients as you want. The place is also the most pleasant and cozy.
6. The Green
In ARTIEM Madrid we also believe in the importance of healthy food, that's why we have a snack bar in our space The Green. In it you will find, depending on the time of day and the time of the year, different options: from sandwiches to homemade sweets. That way, you have 24 hours a day and free of charge The Green's fridge available so you can practice "grab & go" or have a quiet drink while you work.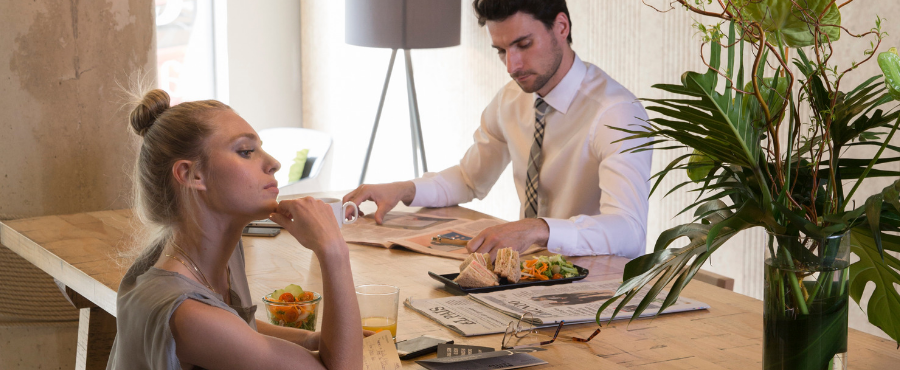 Are you looking forward to trying all these healthy restaurants in Madrid? You will discover that maintaining a healthy diet, even if you are far from home, is not only easy but also really enjoyable.