Let's be positive. Though it's still early to say for sure, now is definitely the time to dream. It is time to sit down and imagine where we will head and what we will do when all of this is in the past.
When ARTIEM first came to Asturias in 2018, we fell in love with its nature, its authenticity and its verdant landscapes that blend with the sea. Today we want to inspire you with the most beautiful spots in Asturias, which await you once the lockdown is over.
But be careful: the recommendations you will read below are not just any list. We have no better guides than the ARTIEM Asturias Freshpeople to reveal which are the places you simply must see in Asturias.
They are local experts, the warmest hosts imaginable in this magical land, so get fired up with their suggestions and, above all, keep their secret!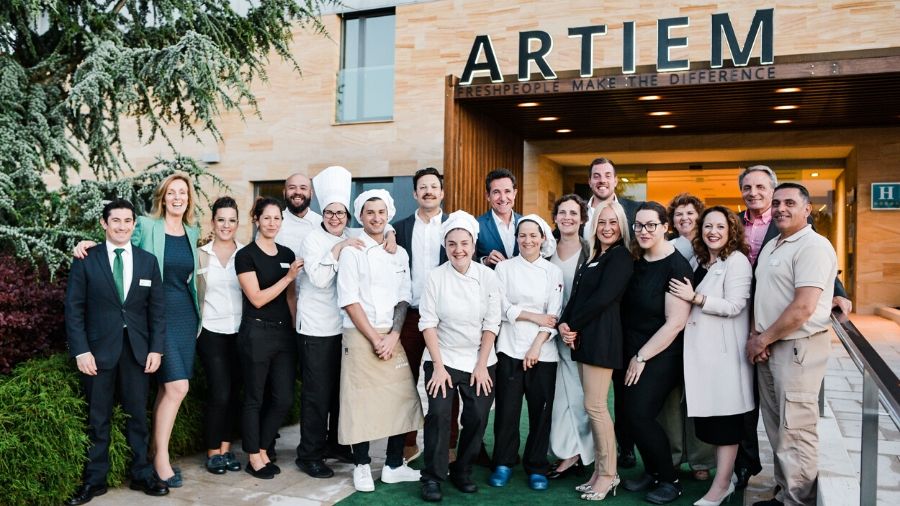 Vanesa Tuero - Chef at ARTIEM Asturias
Cobijeru Beach: Far less well-known than Gulpiyuri Beach, Cobijeru is another of those tiny charming coves. It is an interior beach, and beside it you have Cobijeru Cave, which you can explore with a torch. It is full of stalactites and stalagmites. At the rear of the cave, a beautiful surprise awaits you: a kind of inner lake with sea views.

Cimadevilla neighbourhood in Gijón: One of the neighbourhoods with the truest essence of Asturias. It witnessed and was a key player in the city's most important historical events, and nowadays retains a down-to-earth air. It has an exceptional atmosphere, replete with fishing yarns, friendly service and dozens of cider bars.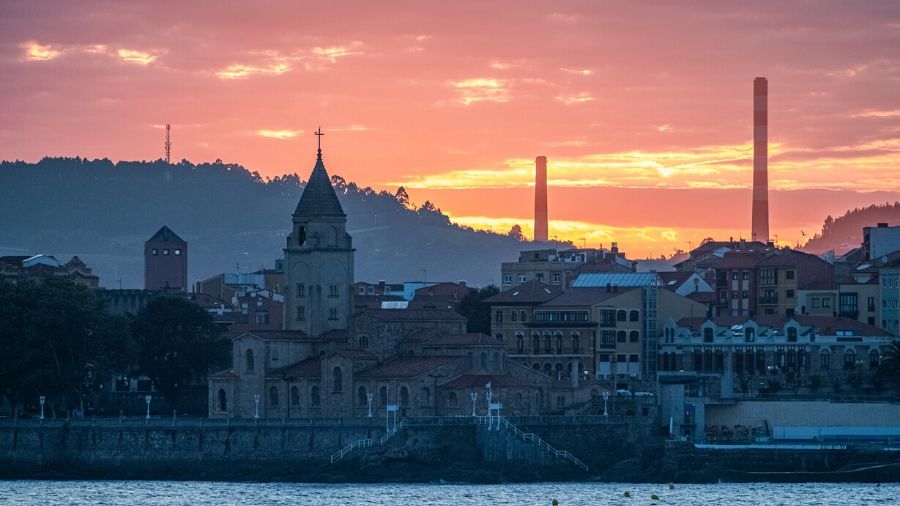 Image: Joan Mercadal
Javier Cortina - Waiter at The Green Restaurante Lounge
Infiesto and Ceceda: If in addition to visiting coastal villages, you also decide to explore the hinterland, you simply must see these two incredible spots in Asturias, just half an hour by car from our Hotel ARTIEM Asturias. The little village of Infiesto, capital of Piloña municipality, harbours the Shrine of the Virgin of the Cave. Nearby, Ceceda is a gorgeous hamlet in Nava municipality. With its carefully kept appearance, this village bustles with life in summer and also boasts one of the best spots to eat: Casa Colo, a restaurant owned by actor Emilio Aragón's family, serves up a fillet steak in cheese sauce that is to die for.

Climbing in Quiros or Teverda: If you'd like to try rock climbing, we recommend visiting Quiros or Teverda, since both spots have a climbing school that welcomes climbers of all ages. The feeling of scaling one of these climbing routes and viewing the world from on high – mountains, rock formations, landscape and people – is awe-inspiring.
Patricia Rivas - ARTIEM Club
San Antonio and Cuevas del Mar beaches: The beach at Cuevas del Mar, in Llanes, is adorned with curious rock formations and peppered with hundreds of caves, which can only be seen at low tide. And just a five-minute walk away, you have San Antonio Beach, situated in a thoroughly pristine setting. Its crystalline waters and surrounding cliffs make it a true spectacle for your senses.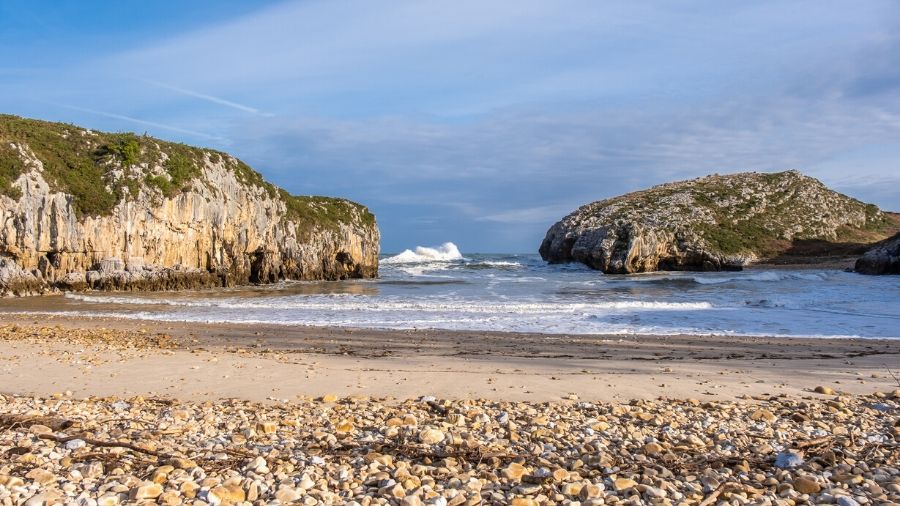 Image: Joan Mercadal
Brieves: This is a place where you simply must stop on your route through the villages of Asturias. You'll know you've reached this village when you spy one of the stone arches linking the houses and hórreos (granaries) of Brieves together. Lose yourself in its winding streets and be seduced by its architecture, its cleanliness, its residents' warmth and the river's soothing murmur. Without a doubt, one of Asturias' most charming spots.

Alfilorios Reservoir: Situated on the Barrea River. A breathtaking landscape boasting lush, verdant hills. Perfect for exploring by bike so as to breathe the pure air. It also has a recreational area with a spectacular lookout offering views to take your breath away.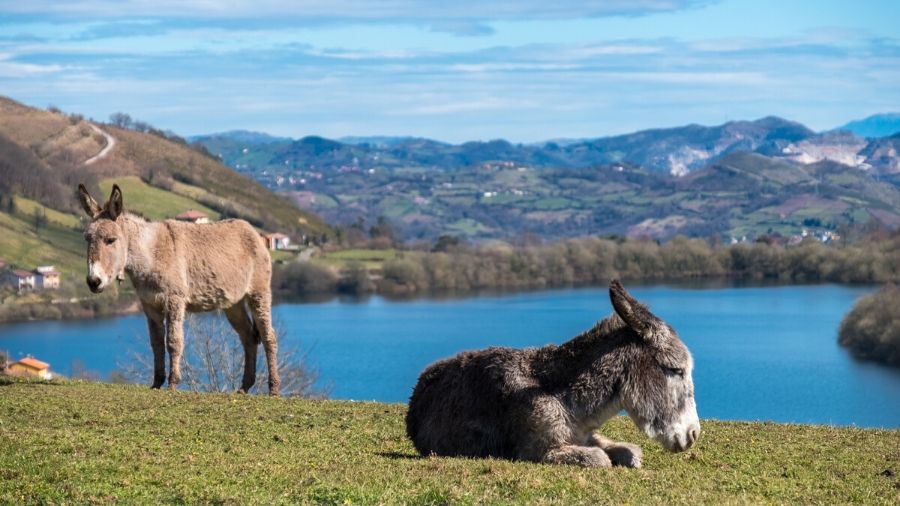 Image: Joan Mercadal
Fernando Martínez - Receptionist at ARTIEM Asturias
Cabo de Peñas: If you're seeking a spot where you are dwarfed by immense cliffs, regaled by the crashing surf and sea breeze, head for Peñas Cape, the northernmost point of Asturias and a place with real personality. From there, you can take a short, 6-km route to Verdicio Beach, a little-known yet fabulously beautiful spot.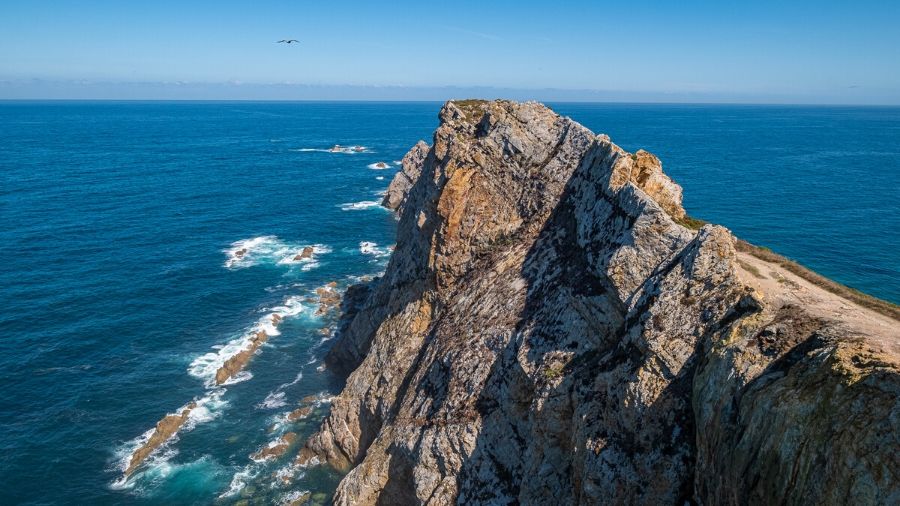 Image: Joan Mercadal
Jose Manuel Cancelinha - Receptionist at ARTIEM Asturias
Silencio Beach: One of Asturias' most beautiful beaches, though less well-known. As its name suggests, it is characterised by the peace and calm that emanates from this spot. Boulders take the place of sand, creating a pristine, wild landscape with crystal-clear waters. It might be considered Spain's most photogenic beach.
These are the most beautiful spots in Asturias for FreshPeople ... which – for now – can wait. When this all blows over, the entire ARTIEM Asturias team will be thrilled to give you the warmest welcome ever. If you decide to get away to Asturias, they will be delighted to make your stay a truly memorable experience.