Get your blender ready, because you won't be able to wait to try these three natural juices full of benefits for your body. Discover the recipes step by step.
Although almost any combination of fruits and vegetables works, there are some natural juice recipes that combine flavor, freshness and beneficial properties for your body. Want to know which ones they are? On the lines below, we explain how to prepare them step by step. Discover the "happiness Diet"!
ARTIEM detox juice
Every weekend, at our ARTIEM hotels, we include A detox juice in our breakfasts so that our guests start the day with energy. We say that because almost all its ingredients are citruses that accelerate metabolism. If you want to know how we prepare it, don´t miss this video with our ARTIEM Madrid chef.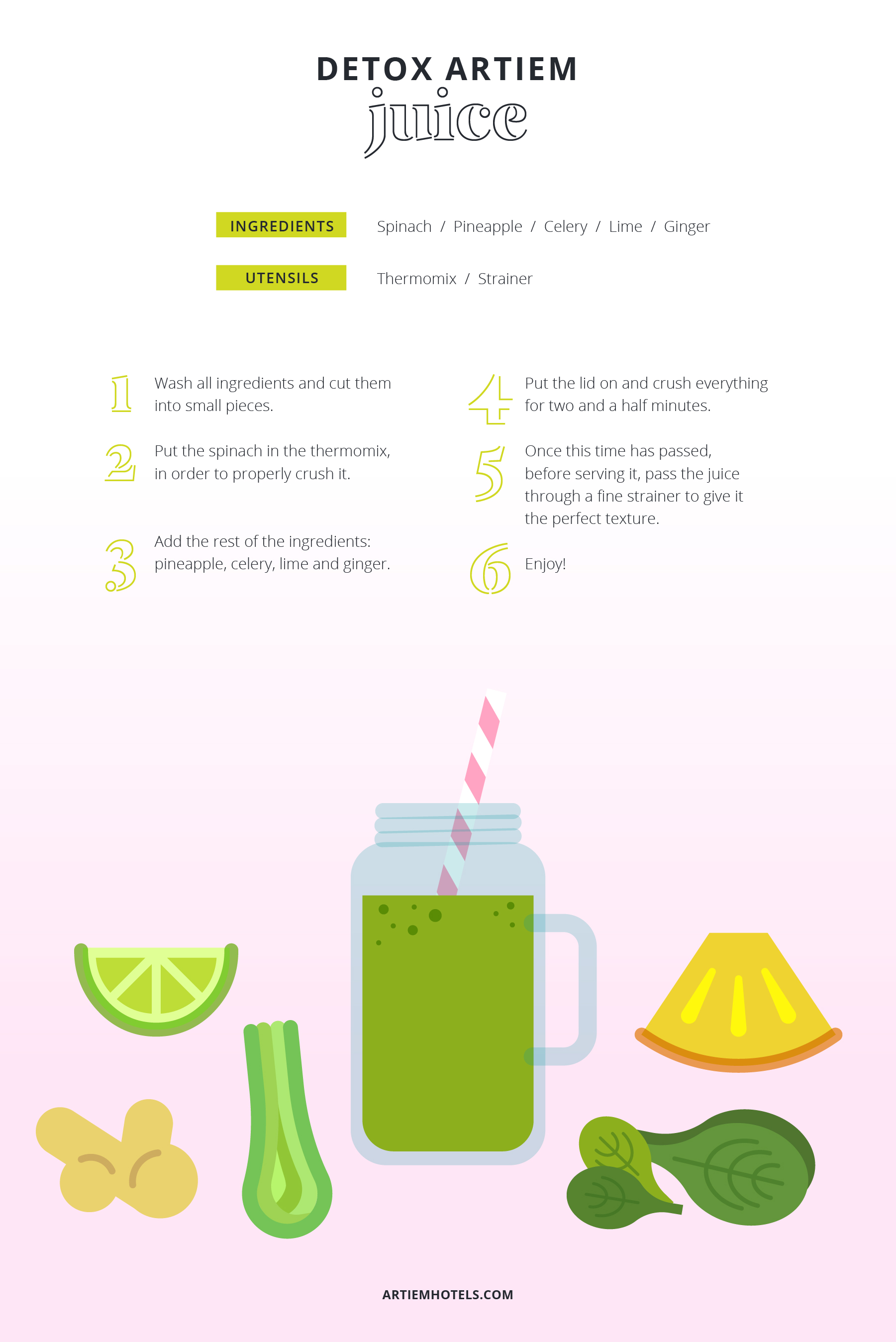 When preparing these healthy juice recipes, try to make sure that all ingredients are natural, organic and, if possible, local.
Cranberry, blackberry and apple juice
In natural juice recipes it is common to find fruits of the forest, as they have plenty of positive effects. They are rich in antioxidants, protect us from free radicals and have anti-inflammatory properties.
This detox juice combines the properties of blueberries and blackberries with apple, which regulates constipation and reduces cholesterol and triglycerides.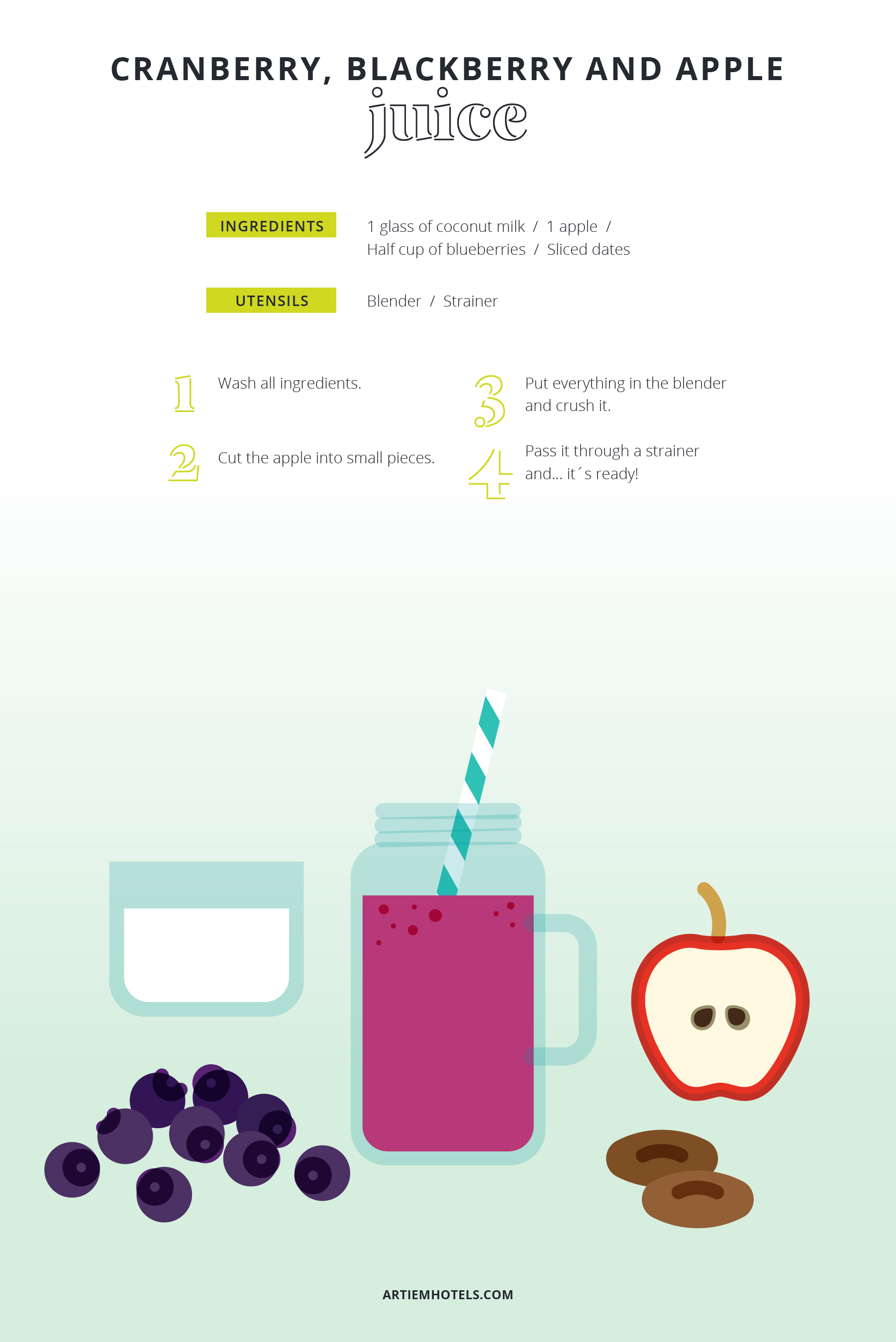 Citrus juice
If you are looking for fresh, light and vitamin-filled summer recipes here you have one: citruses juices are perfect for cleaning your body and fighting fluid retention. In addition, they provides a large amount of vitamins (A, B and C) as well as iron and magnesium.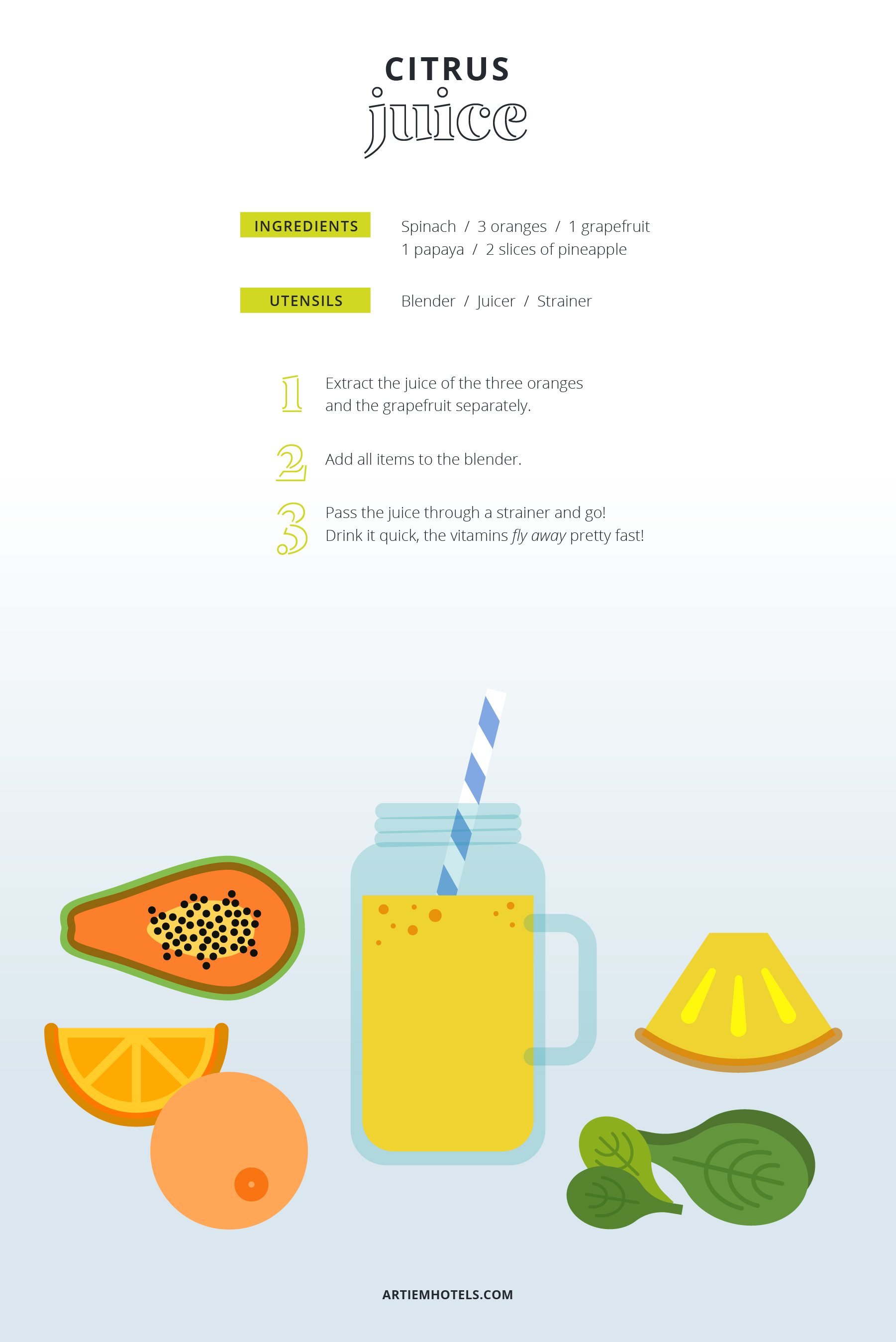 Is your mouth watering already with these natural juice recipes? As you can see, they are all very easy to prepare at home, tasty and loaded with very beneficial properties for our body.
Preparing any of them will not take more than five minutes, so there is no excuse anymore to look for a moment and make a delicious natural and homemade juice.