Four months have now passed since that March 14, the day the world came to a standstill. Now, once we have managed to reopen all our hotels, we want to share some thoughts with you.
What we'd seen so far only in science fiction movies had suddenly become our reality. We went through different stages, from the feeling of fear to finally overcoming the situation and focusing on what we could do. We decided to put a name to this new attitude, we called it "The Will to Continue". Because we were the key to everything.
Our goal: Everyone working on July 1st
After a month, we reached a point where we realized that we had to move forward, we had to make everyone's security compatible with the revival of the economy. Then, we saw clearly our objective: Everyone working on July 1st.
This led us to develop a plan to work from within the organization, but which also involved our collaborators and business associations. We had to get society, businesses and administrations to change their perspective, and we all had to work to make compatible what at first seemed like antagonistic terms.
Our challenge was to open all our hotels before July 1st, so that all our Freshpeople could go back to work.
What did we do to get it?
With the changing information we had, our intuition and a lot of heart, we established the following hypotheses:
After 90 days of confinement we all had the need to return to normal and therefore there was a contained demand that would surface the moment the restrictions ceased.
Society was aware of the seriousness of the situation and demanded services that conveyed security and trust.
Considering the existing uncertainty, we had to provide flexibility in purchasing, as well as offer competitive prices to encourage sales.
As the situation was unsustainable, all the actors in the tourism value chain would be proactive in opening and starting operations.
With the arrival of summer and the increased awareness of society regarding protection measures, the pandemic would be kept at very controlled levels and this would generate confidence in demand.
In ARTIEM we managed to have all the hotels open on July 1st. We had disengaged 135 of the 172 permanent or discontinued permanent people who were in ERTE, with the forecast that by the end of July there would be a total of 162. The remaining 10 are considered "at risk" people, and we are currently studying how to incorporate them.
At the moment, we have low occupations, and although they are somewhat uncertain, we expect August and September to be better. But if there is one thing that is important to us it is to see that our teams are cohesive, committed, excited and with a high sense of pride in belonging. We are excited to see that there is recognition of our efforts by society.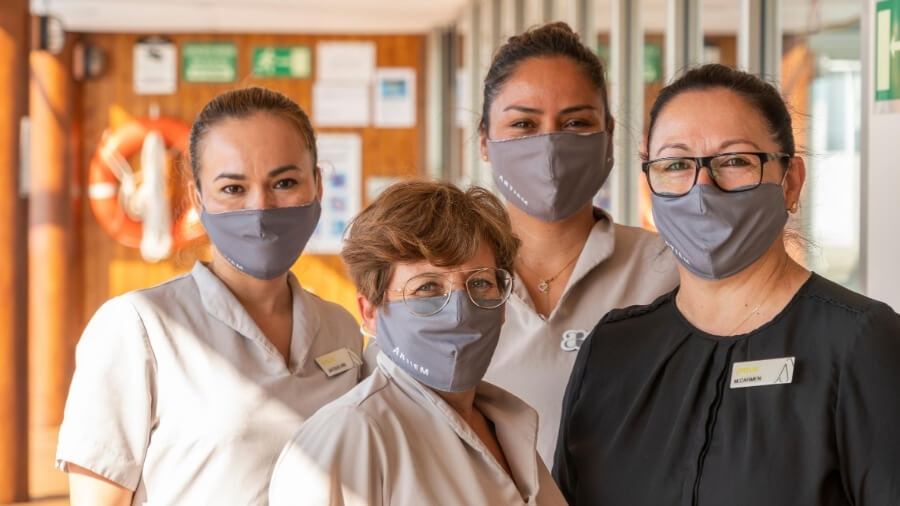 However, we can now say that unfortunately not all our hypotheses have been fulfilled:
That contained demand, which initially offered us a favourable outlook, has maintained a slow growth, but highly sensitive to daily news and announcements about the evolution of the pandemic.
Transmitting security and confidence has become a must that the client demands and values.
The flexibility of purchase and offers are not enough to reactivate the demand as in the previous stage.
Not all the actors in the value chain have been proactive in opening operations in the face of the slow reactivation of demand. And in terms of connectivity, this has clearly had an impact on occupations.
As activity begins, the appearance of resurgence and the increase in measures to control it is undermining the reactivation of demand.
What conclusions have we drawn?
Reflecting on everything we have experienced, these are the conclusions:
We are very vulnerable. Nothing can be taken for granted and life can change us at any time. That's why we always have to be prepared.
Having a clear PURPOSE, both on a personal and on an organizational level, helps and generates confidence.
In the face of adversity, having this clear and shared PURPOSE strengthens team cohesion, generosity, solidarity, commitment and pride of belonging; elements that propel the organization.
We must be flexible in our plans to adapt to the situation, but always being faithful to the PURPOSE.
In any situation, there is always something we can do to influence it.
If you are generous to others, others are generous to you.
Society values and recognizes the effort we make to contribute to the prosperity of all. And increasingly, society is demanding brands with a PURPOSE.
The entire tourism value chain is highly interdependent, and we must work to strengthen it.
Traditional trade policies to revive demand are not enough today.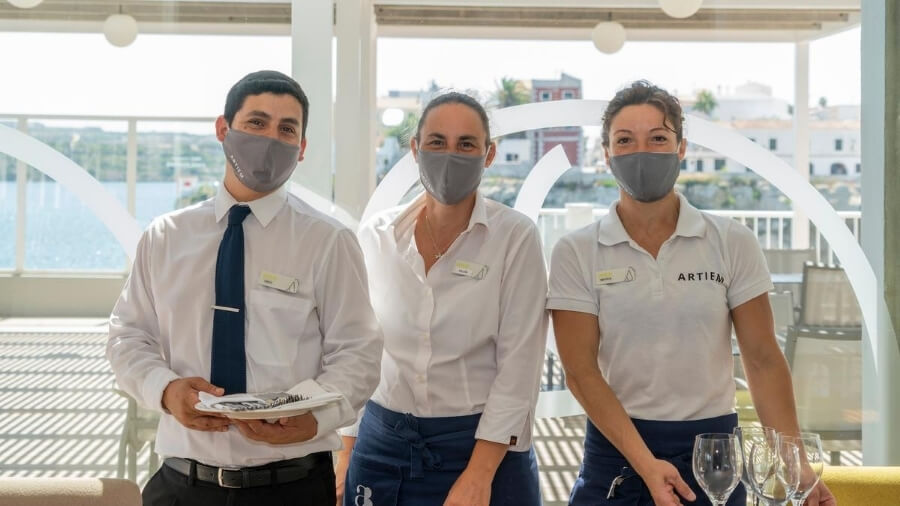 Given this new situation, ARTIEM's vision of "being a leading company because of its innovative and inspiring model, focused on people's happiness, and because of its commitment to sustainable prosperity and positive impact on our environment" makes more sense than ever, as well as the strategic axes (Opportunity Areas) that we define to achieve it: Circular Economy, Experiential Culture, Lean Culture, Social Value, Direct Distribution and Sustainable Growth.
Pepe Díaz, CEO of ARTIEM