Discover the reviews of five travelers about their stay at ARTIEM and decide which hotel you want to stay at during your next visit to Menorca.
You are our biggest inspiration. Your words and your smile lead us to explore new paths, to try to improve and surprise you, to put all our hopes into creating an experience able to live up to your expectations ... That's why we value so much your reviews about ARTIEM Menorca.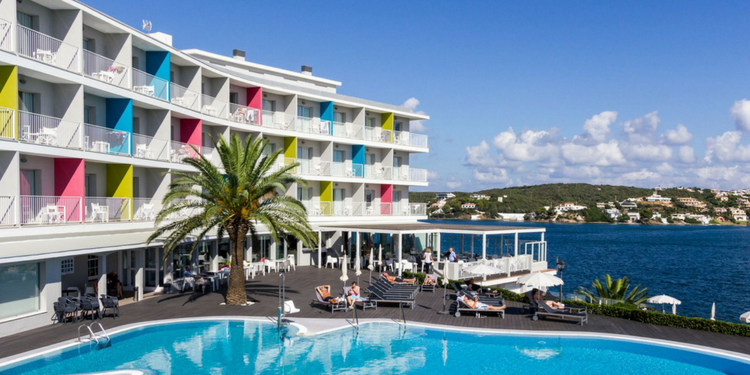 Every day we receive guest comments through platforms such as Booking or TripAdvisor, talking about their experience in our hotels in Menorca: ARTIEM Carlos, ARTIEM Audax and ARTIEM Capri. "Feels like home", "really charming hotel", "unbeatable location" ... we love reading those, but above all we love knowing that we haven´t dissappointed you and that we are on the right path.
In addition, all these travelers´ testimonies of ARTIEM are very useful for future guests who are still deciding where to stay during their stay in Menorca. Nowadays the reviews of other travellers are usually key when making the decision to click on the "Reserve" button.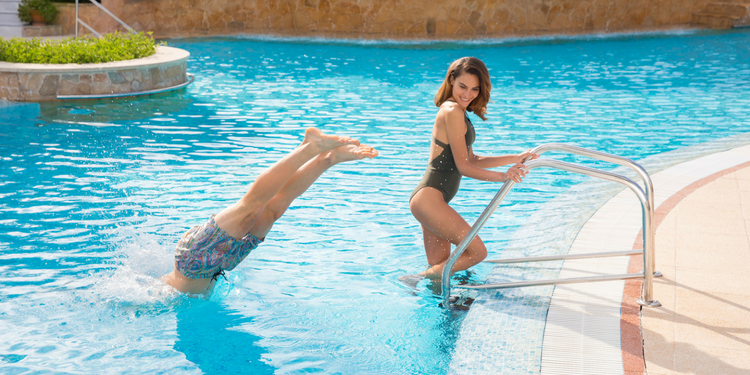 If this is your case and you are still in the phase of booking your next trip to Menorca, we want to share with you some real opinions of ARTIEM clients, straight out from TripAdvisor, so it can be them who directly tell you, instead of us, how their experience has been.
Reviews about ARTIEM Menorca:
Like home
ARTIEM CAPRI, Montse F.
The people at the reception desk are very friendly. They even recognized my friends after a long time without having been there. We forgot to bring a swimming cap or flip flops and they provided them as well as the amenities that we needed. The rooms were quite spacious. I had a room with a double bed and a small terrace all for myself. The room also has a kettle so you can prepare a tea or any infusion if you feel like it at night.
Relax
ARTIEM CAPRI, Joana F.
A fantastic hotel, with very friendly staff, very clean room, very tasty food with a nice presentation. A hotel that exceeds –by far- many others catalogued with 5 stars. Congratulations to everyone. We will be back!!!!
Excellent experience
ARTIEM AUDAX, PauSir.
The hotel met all our expectations. Placed in an unbeatable location, with views over the cove (thanks for placing us in a room with views over the pool and over the cove). The perfect facilities (we regret haven´t tried the spa), the stunning pool, the bar, the two dining rooms with an exquisite food and with excellent show cooking. The treat of all the hotel staff was great. In short, we enjoyed the hotel as much as we could and we definitely recommend it.
Simply wonderful
ARTIEM AUDAX, Maria D.
Another year at this hotel and another year that they exceed our expectations. There are not enough words to thank the treatment and affection shown by all those who are part of ARTIEM. They make us feel like home and take care of even the smallest details. The food is very varied and they always consider food allergies. Comfort in the rooms, live music with great taste, large and relaxing spa, the activity desk is wonderful, with friendly and kind guys that make your stay fun and enjoyable. One more year I repeat that we will come back again, because there is no better place where we can feel so comfortable and happy. Thank you!
A fairytale last night in Menorca
ARTIEM CARLOS, Bea B.
The attention, the treatment since the beggining was wonderful. The superior double room with views of the port is magnificent, clean, modern and very well kept. The bathroom is spectacular with a very complete amenities set. The air conditioning works great, and the room is a fantasy come true. What a pity that we only spent one night here!!! Very suitable, since it is only for adults.
Wonderful experience
ARTIEM CARLOS, Tati13_1.
We stayed at this hotel and it has been one of our best experiences. Incomparable quality/price ratio, better than many other hotels in Menorca that are advertised as big hotels and end up disappointing you. The location of the hotel is incredible, it has its own cove in the sea, in addition to the swimming pool and jacuzzi all right by the sea. They have a sustainable philosophy, in order to respect the environment and it is amazing how this is reflected in each space of the hotel. The rooms are incredibly clean. The food is delicious and lives up to the rest of the services offered. Super friendly and attentive staff. If we go back to Menorca we will definitely return to this hotel.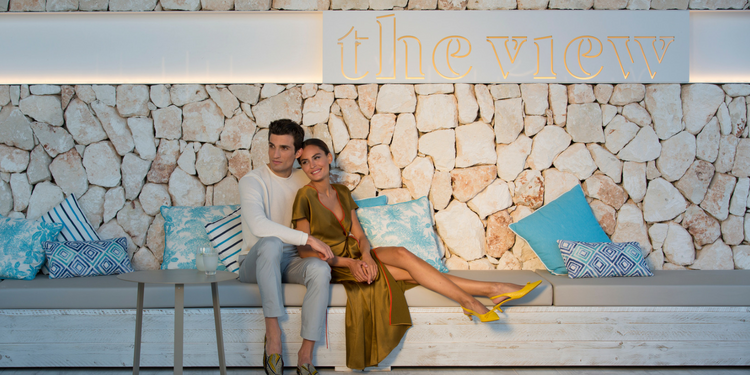 These are six examples of reviews about ARTIEM Menorca, but you will find many more on our TripAdvisor pages. This way, you will receive the final "push" you need to opt for an ARTIEM hotel. From our part, you can be sure that we will do everything we can to make your stay an unforgettable experience.