There are some charming places where to stop and breath which give you the chance to feel its peace and quietness. Places where the time stops and where you can experience unforgettable moments. Discover Sierra del Sueve and fall in love with Asturias!
When we talk about Asturias, we talk about feelings and emotions. We talk about beaches and woods. But also about peacefulness and quietness.It is a really inspiring spot. Asturias is a land with a unique pure environment and incredibly beautiful villages.
We all feel like travelling these days and hopefully we will be able to do it again very soon. Asturias is a destination that captivates you through all senses, a place where you can really enjoy yourself thanks to its unspoiled nature. An outstanding gastronomy is present in all villages and cities in Asturias, always with the best pairing with the local cider. Enjoy Asturias sip by sip and discover a further meaning of the word Happiness.
Get to know Sierra del Sueve
If you want to experience a magic place, we invite you to discover Sierra del Sueve.It is a limestone mountain range which is located very close to the coast. The best way to discover it is by going deep into its tracks and follow the routes, which are well marked with signposts. That way you can appreciate its fauna and flora appart from enjoying an incredible day. A day trip that becomes an exclusive adventure!
Sierra del Sueves is a real paradise, you will be surprised by its astonishing nature. You will be able to gaze at the willows, poplars, oaks and chesnut trees. In its woods you will find very special spots which you will probably immortalise with your camera. It is a protected area located by the sea in which amazing hiking paths are to be found.
Hiking routes in Sierra del Sueve
Hiking in Sierra del Sueve: getting to the Peak of Puenzu
Hiking is one of the best ways to fully enjoy nature and Sierra del Sueve has a vast number of paths from which you will be able to see amazing landscapes. Being the perfect option to reconnect with nature and with our environment, hiking has become a real passion, both for locals and for visitors.
Sierra del Sueve is to be found 4km away from the coast of Colunga, the closest village to this mountain range. The highest altitude is Pico Pienzu, 1159m high, which is the end of many of the routes around Sierra del Sueve. It is a unique viewpoint with impressive views over the Cantabrian sea.
Mirador del Fitu is a perfect starting point to get to Pico Puenzu. To get there, you should drive the road AS-260 and it is half way between Colunga and Arriondas. From the car you will be able to enjoy astonishing views. Very close to the Mirador del Fitu you will find a parking area where you can park your car.
From Mirador del Fitu it will take you about 5 hours to get to Pico Pienzu and back. It is and excursion with a low level of difficulty and all the way is well signposted. The first stretch takes you to the fold of ElBustacu and from that point the slope becomes a little steeper. However, with little effort and especially with the right hydration everyone can get to the top.
Along the way you will find lovely spots such as the Fountain of Mergullines -where you can refill your canteen- or the Trough of Cuedro. You will enjoy every moment of this excursion watching an amazing landscape.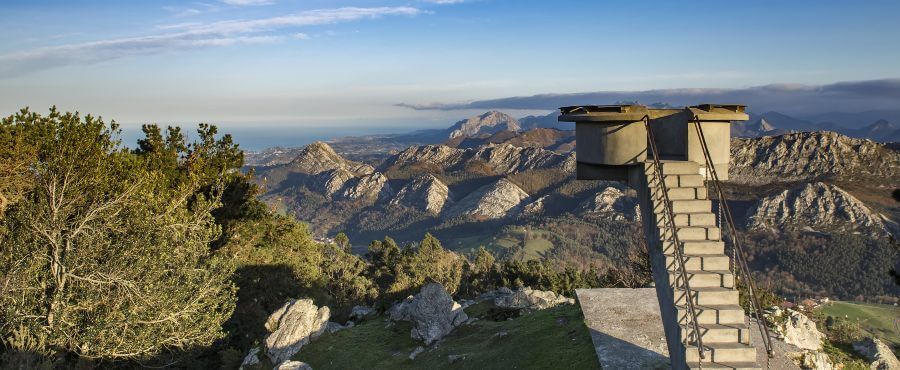 Route through the yew wood in Sierra del Sueve
Tejeda del Sueve is a wood of millennial yews, with more than 8000 trees. Actually, it is the biggest yew wood in Europe, in number of these specimens.The route starts in Mina Emilio –which is to be reached by car- and from there you can start trekking towards Cueto de la Texona, where the first magnificient yews are to be seen.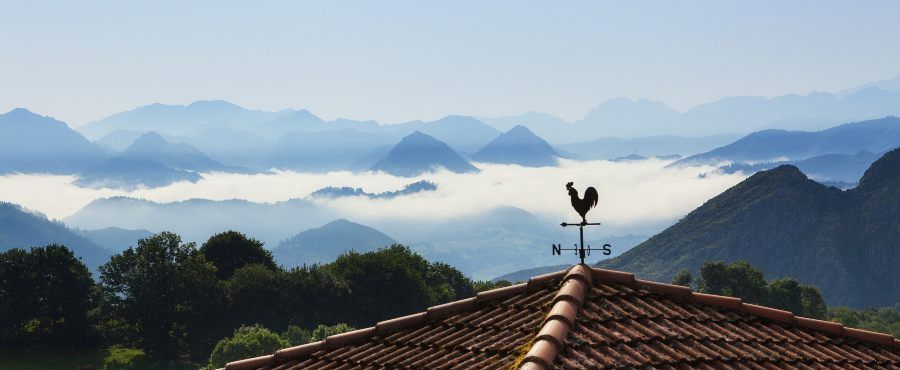 Appart from yews, you can also find hollies, hazelnuts and beeches.You might find some Asturcons grazing too, they are the Cantabrian breed horses which live free in the mountains. Do not dare bothering them!
This route is not completely signposted and the cattle paths might confuse you, therefore it is recommended to have a GPS with you. The Centro de Interpretación de la Sierra del Sueve organises guided visits and gives advise to trekkers. Unfortunately it is temporarily closed -hopefully it reopens very soon!
Should you decide to visit Asturias and the Sierra del Sueve, we will be pleased to welcome you at ARTIEM Asturias hotel, the perfect base to take the most of this special destination. We have everything ready for you to enjoy a great experience just by leaning out of the window. A magic land awaits you!