Find out how to organize your sports goals this year so that you achieve your ideal performance. ARTIEM Sports gives you a thousand and one tips that will help you enjoy the races as if your feet were wings. And also, we share the latest news of the Club.
At ARTIEM Sports Club, we continue to be immersed in our trail running season, with well-established objectives and goals.
We know that good organisation is the basis for a successful season by a long-distance runner, who is especially exposed to hazards such as injuries and over-training. We are therefore going to tell you about our trail running calendar. Ready? Set? Go!
This year we have a very important date marked on our competition schedule, with a longer distance race, the ultra ARTIEM EPIC Camí de Cavalls 360º on November 4-6, 2022. And the question as a trail runner is the following: how can you train to prepare for a trail running season on Minorca with Liga Illa dels Trails, 5 competitions, Trail CdC and the final objective of ARTIEM EPIC Camí de Cavalls 360º?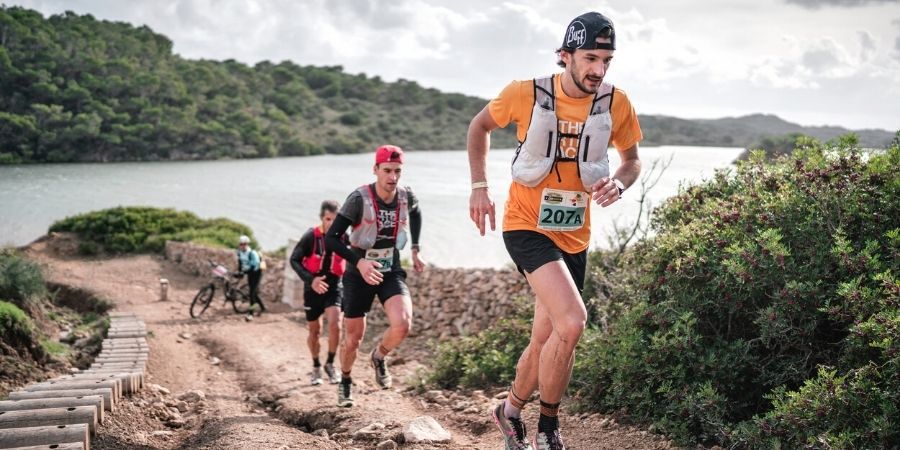 To be successful on an ultra trail, there is no magic recipe. You could do everything perfectly, and then have a bad day on race day. Or you could do just enough training, and then everything turns out well, although the latter is less likely. Ideally, you should conscientiously prepare according to the racing season. And then train hard for trail running with a single goal: arriving.
Now that we're thinking about what races we want to be in next season, it's time to start preparing a plan that allows us to have a strategy that is as fine-tuned as possible, although also with a bit of flexibility that allows improvising in case of emergency or allows signing up for races in which we might especially feel like running.
BEGIN BY DEFINING YOUR MAIN OBJECTIVES: Your favourite races
The races that matter the most are what we call the main objectives: the races that are the reason for all the training of the year. While there are many runners who sign up for many ultras throughout the same year, a good recommendation is to run no more than two or three ultras in the same season.
Could you run in more? Yes, but you'll be training in a spiral that could lead to injury due to over-training or could lead to being stressed out about something whose purpose is just the opposite.
There could be one, two or three main objectives. When there are more than one, always try to ensure that the races are separated by at least three months. This is the minimum time to allow your body to recover from exertion, return to training and finally rest again before a race. So an example would be to run one ultra in May, such as the Trail CDC, a small simulation before the EPIC; and then run another one in October/November, the ARTIEM EPIC Camí de Cavalls 360º.
If you're going to have just two main objectives, then you can stretch out the recovery months between long races to give your body more time. Recovery before a race is as important as training!
CONTINUE WITH THE SECONDARY OBJECTIVES: Training races
Secondary objectives are those that can be done as training or simply because they're races that you feel like running in (this is where the Illa dels Trails League comes into play: Trail de Barrancs, Trail dels Fars and Trail del Nord). A secondary objective should always be reasonably shorter than an ultra trail, with a marathon the recommended maximum.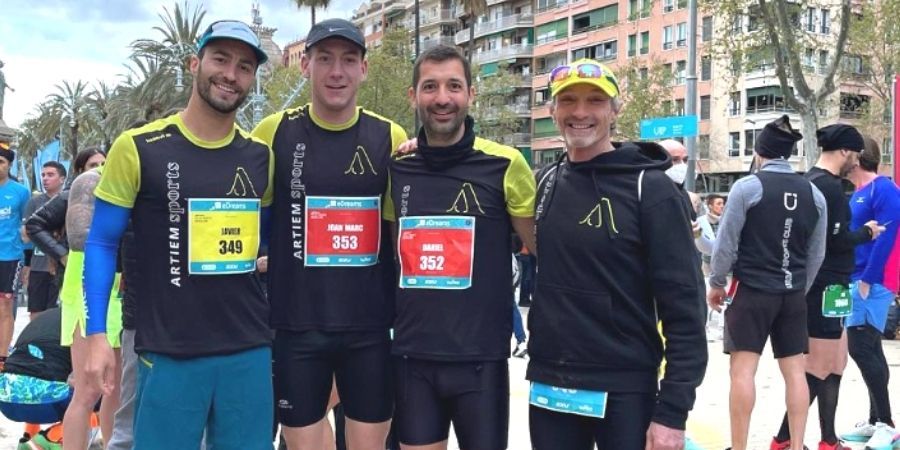 A secondary objective should be separated from the main objective by at least 3-5 weeks, thereby achieving the adaptations derived from quality work, while giving you time to recover.So, if we continue with the preceding example, a secondary objective could be in February or April, or after September.
If this secondary objective is a short race that you're going to run for pleasure, then you can shorten the times between races somewhat, but you should never compete within two weeks before an ultra, given that you should use this time to allow your body to recover from training.
HOW TO PREPARE THE PRE-SEASON: The basis for all good races
The pre-season is a period that you should never skip. This period is like the foundation of a building: you might not be able to see it, and it may not be the most fun, but it will be the basis for all the work and, subsequently, for the results when competing.
The pre-season should last at least two months, including strength work and the beginning of volume work. You could include a secondary objective during the pre-season, but always in the final phase, meaning within the last two weeks. Once again continuing with the example, if your first ultra is in May and your first secondary objective is in February, ideally the pre-season should begin in December.
RECOVERY PERIODS: An indispensable part of training.
It is very important to plan your recovery time and to respect that period. An ultra race represents considerable destruction at the cellular and muscular levels. Therefore, the two weeks after an ultra should be linked to recovery, alternating between passive and active. During these two weeks, you should neither compete nor do any intense quality work.
You must also keep in mind that the period immediately prior to an ultra should be associated with "tapering", meaning a gradual reduction of the duration and intensity of training so that you arrive fresh at a race. Use active recovery and never skip it, because recovery forms a part of a good training plan. Recovery is training.
ARTIEM SPORTS CLUB NOVELTIES
And to conclude, we'd like to share some recent news from ARTIEM Sports Club, because this year, to meet our objectives and goals, we've decided to change our uniform: we will now be outfitted with the prestigious GOBIK brand! A change arising from the need to always be among the best and with the best.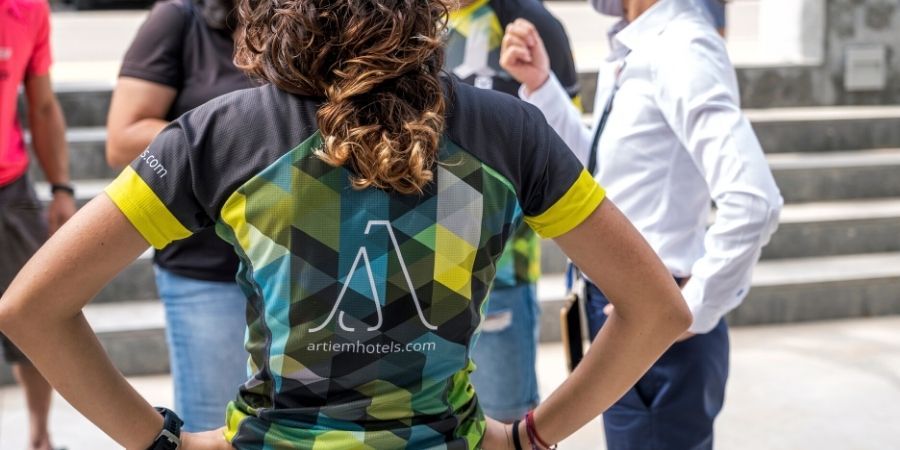 GOBIK is a sports clothing brand oriented at cycling, triathlons and trail running races. A notable brand not only for outfitting the best, such as the UAE professional cycling team and the great Tadej Pogačar, champion of the last two Tour de France races, or for having Alberto Contador as its great ambassador, but also for its values and its work ethic.
At ARTIEM we like to surround ourselves with companies and organisations that believe and work in the same direction as us, which is why we chose GOBIK. A brand that seeks to leave a more lasting mark than just its values: it is identified with not only outfitting the best with the best but also identified with its social and environmental impact.
Paco Arnau, Javier Lorente: ARTIEM Sports Club
Gustavo Coll: ARTIEM Sports