The capital never stops, not even on Sundays. Therefore, there's no excuse to stay at home in your pyjamas all day and miss out on everything the city offers. Discover what to do this Sunday in Madrid.
It's Sunday and there are just a few hours left until you have to get back into the swing of things. With this in mind, many people may decide to stay at home and rest up; however, it's the perfect opportunity to properly say goodbye to the week. Go to El Rastro, eat an ice cream in Retiro, or have a picnic in Casa de Campo. Discover what to do this Sunday in Madrid!
Activity doesn't slow down on Sundays in Madrid and it's possible to enjoy a variety of cultural or leisure activities. You just have to gather your energy, get up and make the most of the last day of the weekend.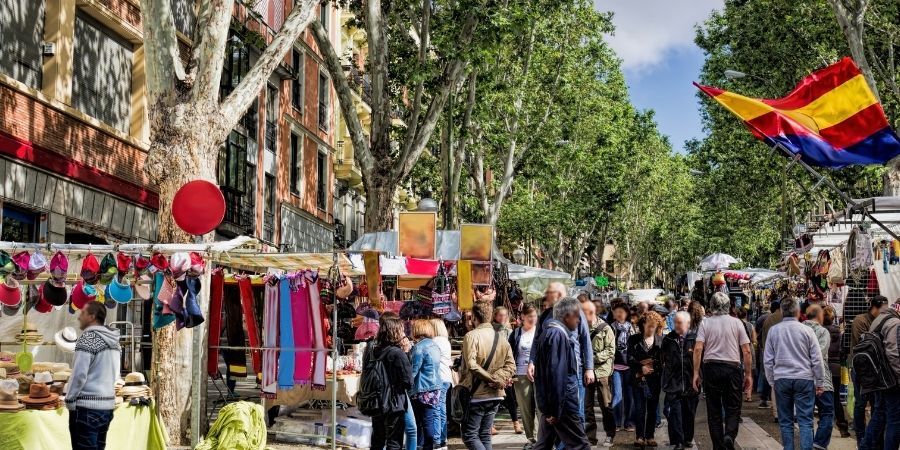 Visiting El Rastro or having a drink outside in La Latina are typical Sunday plans in Madrid, even in winter. However, there are more options for all tastes and preferences; there are options for those who prefer a chill brunch and for those who love activities and prefer to head to the mountains for rock climbing or hiking.
If you want to stay up-to-date with Madrid's best plans, take a look at this checklist:
What to do in Madrid on Sundays
Visit El Rastro
El Rastro is one of the most famous representations of Madrid. This traditional market, located in the centre of the city, opens its stores and hosts more than 1,000 sellers every Sunday. Documented since 1740, El Rastro is a traditional, bustling flea market and it's the perfect place to find second-hand and artisanal items, clothes, accessories, records, and antiques. If you're wondering what you can do on a Sunday morning in Madrid, this is a good choice.

Hiking in Madrid's Sierra
Madrid's Sierra Norte is the perfect place to hike and enjoy nature, surrounded by mountains and fresh air. It's also a chance to get out of the city and disconnect. The Red de Caminos Carpetania is a series of paths designed for hiking, some for bikes or horses, and combines historical trails to connect the entire territory. Get your sneakers out and discover some of Madrid's hidden charms.
Discover Madrid's Enchanted Forest
Sunday mornings in Madrid are the best if you are walking through a beautiful garden. And speaking of gardens in Madrid, the Enchanted Forest is a must-see. It's a green space of 30,000 square metres that hosts a one-of-a-kind botanic garden in Europe. You'll find more than 500 species from around the world and 300 tree sculptures with all kinds of creative and animal figures. You'll need to buy a ticket before visiting; we're positive it's worth it.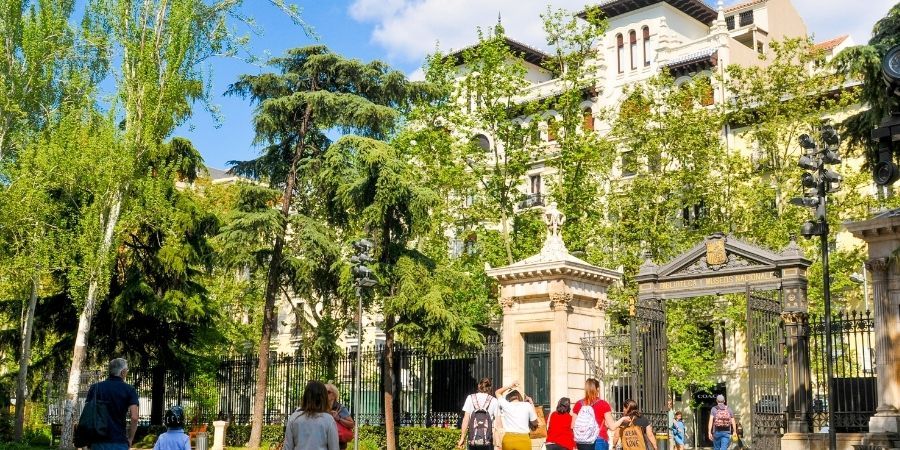 Discover the Region's Prettiest Towns
Sunday is the perfect day to take the car or train out of the city to discover charming towns in the region of Madrid. A great example is Buitrago de Lozoya, a beautiful city in the heart of Sierra Norte. It's the only town in Madrid that has completely conserved its defensive walls and is perfect for history lovers; it was declared a National Monument in 1931. Chinchón is another great option; it offers a picturesque walk through the crisscrossed streets surrounding Plaza Mayor. Take advantage of Sundays to enjoy Madrid's rural areas.
Brunch with Friends
Sometimes the best Sunday plans are the most simple ones. It's a great day to hang out with friends and catch up, chat and have a great time. And what's a better way to do that than with brunch? There's a lot of places you can go: La Bicicleta en Malasaña, LAP Café in Lavapiés or Café del Nuncio in La Latina. Start the day off with energy; if you're looking for what to do on a rainy afternoon in Madrid, you can stay cosy at ARTIEM Madrid and have a beer at The Green.
Free Entry to Museo del Prado
Cultural activities pick up in Madrid on the weekends and Sunday is the perfect day to take advantage of the great museums in the capital. The Museo del Prado is free on Sundays and holidays from 17:00 to 19:00 but you can enter starting at 10:00 if you pay for the ticket. It's a classic; its art collection is closely linked to Spain's history and we must take advantage of it. The Museo Reina Sofía is very close to the Prado and is also free on Sundays from 13:30 to 14:30h.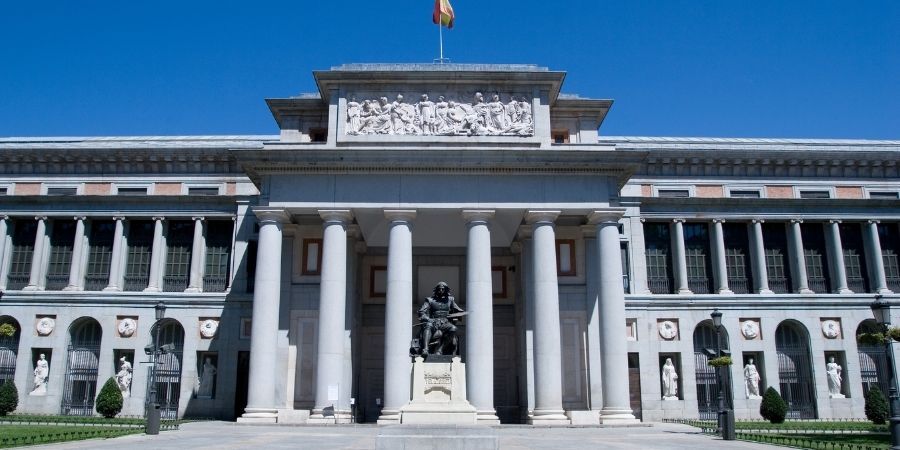 Cycle Through Madrid's Green Cycling Course
Madrid's green cycling course is perfect for bike lovers and anyone who loves a good walk. It's a 65-kilometre circular track that surrounds Madrid and isn't just for cyclists, but also for runners, skaters, and people who love to walk. The best part is that this trail connects areas in Madrid that were previously isolated and when you pass through it, you can enjoy new sights that you can't see from within the city. It doesn't matter if you walk, run, or bike; the important thing is getting out and exercising and getting a change of scenery.
Picnic at Casa de Campo
Lastly, here's another classic Madrid Sunday: picnicking at Casa de Campo. Casa de Campo is Madrid's largest public park and is a space that boasts more than 1,500 hectares with a wide range of ecosystems inside. You can also find an amusement park, a zoo and cable cars. However, if you want to rest and enjoy the views, bring a blanket and some food and spend the afternoon laying on the grass with your friends or family. What a great plan!
These plans will help you decide what to do on Sundays in Madrid at any time of the year. Try not to stay in your pyjamas all day and get out and enjoy a city that offers many activities and entertainment every day of the week, even Sundays.
Now that you have some weekend plans in Madrid, which one is your favourite?