During the summer months there are plenty of different ways to spend your time in Menorca. Discover the best experiences the island has to offer and come for a visit. It will be more than worth it.
When you think about how to spend your time in Menorca in the summer, the first image that springs to mind is the beach. And it's no surprise. The Menorca coastline boasts incredible coves - such as Cala Galdana and Cala Mitjana - and beaches - such as Son Bou and Santo Tomás - where you can unwind for hours on end, lazing in the sun, dipping into the crystalline waters and feeling the gentle sea breeze on your face.
Menorca, nevertheless, is about more than the beach. The island is replete with cultural and historic sights, stunning natural landscapes and opportunities to enjoy different sports. Can you imagine a more beautiful place to get active and go on an adventure?
Now that travel is starting to open up again, we mustn't let our guard down. It is imperative that we uphold all safety measures, stay informed about the restrictions in the destination we are visiting and remind ourselves that the pandemic is not yet over. That said, Menorca is a safe destination, particularly if you are going to be spending most of your time outdoors. Keep reading to discover some of the very best ways to spend your time on the island while soaking up the golden sunshine the Mediterranean is known for.
Outdoor leisure activities in Menorca
Hike through incredible landscapes
One of the best ways to discover the stunning landscapes of Menorca is on foot. There are many routes for you to choose from, such as Camino del Barranc d'Algendar which will take you through the largest gorge in Menorca whose sheer rockface stretches 80m up into the air. Castell de Santa Àgueda is another beautiful choice. Located close to Ferreries, the walk takes you up to the castle and affords incredible vistas over Monte Toro, combining natural beauty with fascinating history. But be careful: make sure you don't walk when the sun is at its hottest and always wear plenty of suncream.
Water sports are a great option if you're looking for an adventure. And kayaking comes with plenty of benefits. Not only does it get you active while having fun, but it also shows you the island from a new perspective, taking you to mesmerising sea caves and hard to access parts of the coastline. If you fancy, you can even combine the experience with snorkelling and spend long hours discovering the wonderful sealife living under the surface.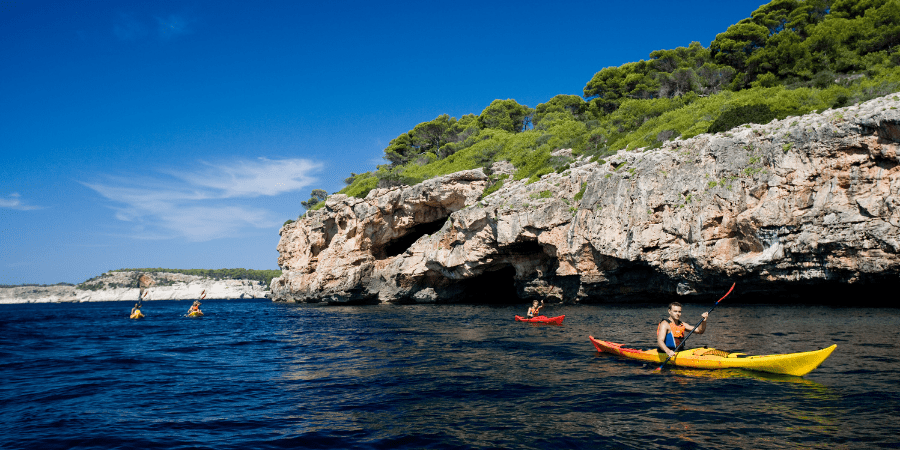 Get out on your bike
Cycling enthusiasts will fall in love with Menorca as it has an incredible cycling (and hiking) route. Camí de Cavalls is an age-old trail that has over seven centuries of history behind it. The circular route flanks the entire coastline of the island. There are 20 stages that combine for a total of 185km. You can start and finish wherever you choose. We recommend the second stage, from Es Grau to Cabo de Favàritx, and, if you are looking for a bit more of a challenge, the sixth stage (from Benimel·là to Cala Pregonda). That said, each of the stages offers the most incredible vistas so get out your bike and enjoy an incredible ride.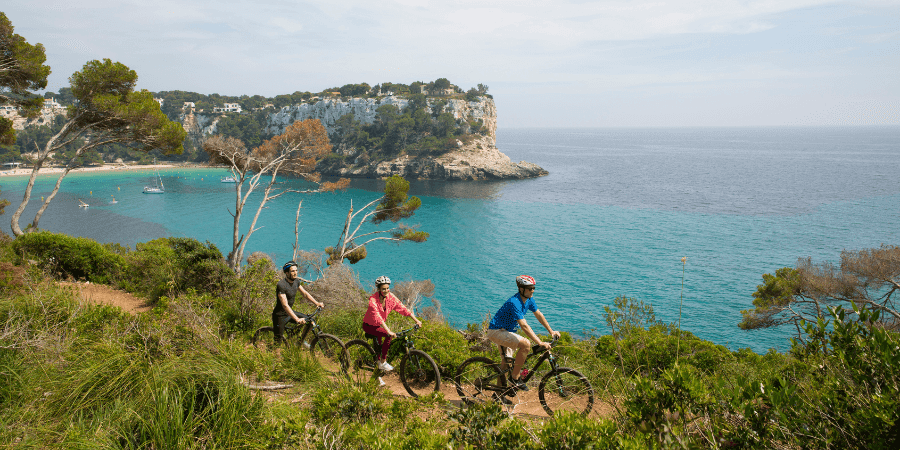 Visit Menorca's beautiful villages
Taking a stroll around a charming village is a romantic way to spend your time in Menorca. The island is bursting with magical spots such as Son Catlar, a Talaiotic settlement which still has a town wall extending for 900m, talayots, a necropolis, towers and bastions. And then there is Es Mercadal, a pretty whitewashed village that hosts many festivals and markets throughout the year. When the sun sets in Menorca, make sure you head to San Nicolás castle in Ciutadella to watch the light slowly disappear over the shore. Idyllic.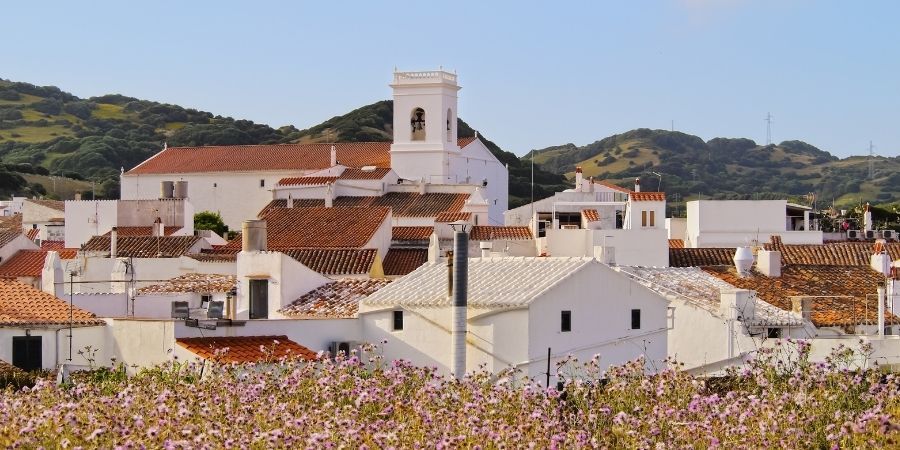 Enjoy culture outdoors
Menorca has a jam-packed cultural calendar. The summer months are filled with concerts, exhibitions, theatre shows and all sorts of other events. One of these is Menorca Music Festival, a new event that is making its debut from the 6 to the 8 August at Recinto Ferial Es Mercadal. Seize the opportunity to enjoy live performances by artists such as Miki Núñez, Nil Moliner, Arnau Griso, Bebe and Dorian with a glass of beer in your hand and your friends by your side.
ARTIEM: the perfect place to stay in Menorca
When you're planning a getaway, the choice of where to stay is paramount. At ARTIEM we've got three hotels in Menorca that are waiting to envelop you in an atmosphere of total relaxation: ARTIEM Carlos overlooks Mahón port, ARTIEM Audax is in Cala Galdana and ARTIEM Capri is in the centre of Mahón. Exercise is an important part of the ARTIEM philosophy: we, therefore, have sports facilities in all of our hotels and plenty of activities to keep you fit while you're away from home. If you love to get out and about in the great outdoors, Menorca is the ideal destination for your next getaway. Come and live it for yourself.