While it is true that Asturias is famous for its mountains and green forests, its beaches, bathed by the Bay of Biscay, are also surprising. Here you have a selection of the most beautiful five.
The Asturian coast, along its more than 340 kilometers of extension, hides large cliffs and deep caves accompanied by beautiful beaches. Some are large, others small, of fine sand, of stone, others are hidden among the rocks ... but all of them, with no exception, are a treasure offered by the Bay of Biscay. That's why we have made a selection of the 5 most beautiful beaches in Asturias:
Gulpiyuri Beach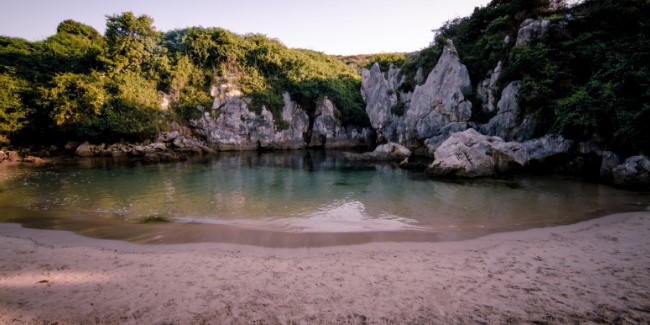 Gulpiyuri is one of the best, most curious and incredible beaches in Asturias. What makes it special is that it is separated from the sea by a land cord of about 100 meters, so at first glance it looks like a small lake or a natural pool. However, it is linked to the Bay of Biscay by an underground conduit and has about 50 meters of sand ... so it is a beach. In 2001 it was declared a Natural Monument.
Torimbia beach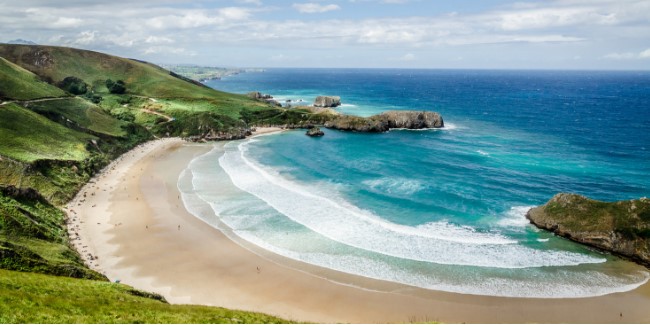 Another of the most beautiful Asturian beaches is located in the council of Llanes and it´s known as Torimbia beach. It´s attractive lies on the fact that it forms the shape of a half moon, topped with fine sand and clear waters.
However, what is most striking is the landscape, as it is surrounded by 50 meters high cliffs.
Beach of Cuevas del Mar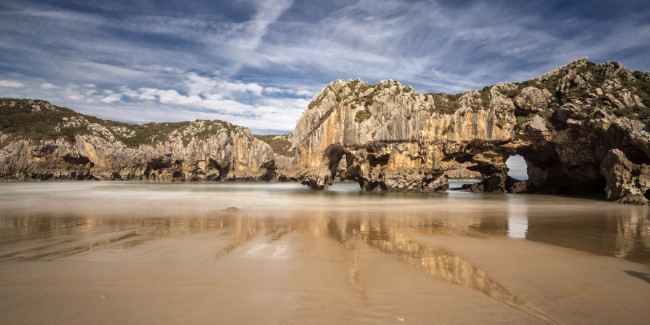 The beach of Cuevas del Mar (Spanish for sea caves) is, as its name suggests, carved in stone and dotted with hundreds of caves. These are visible only when the tide is low, at which point numerous rocky formations appear, traversed by tunnels and caves.
Beach of El Silencio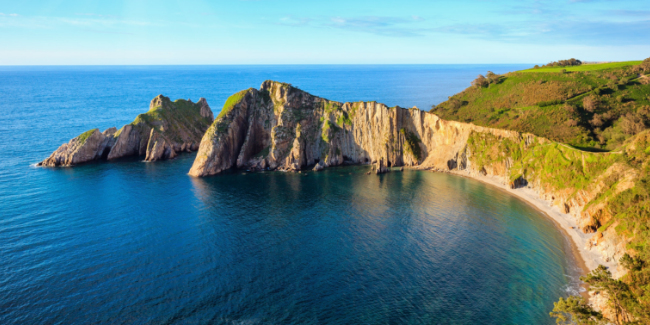 When talking about the best beaches in Asturias, we can't forget the beach of El Silencio (Spanish for The Silence). It is about 510 meters long and has a curious row of islets in its shore that decorate the landscape. Made more of pebbles than of sand, the beach of El Silencio preserves a virgin look and wild beauty.
Beach of Cadavedo, La Ribeirona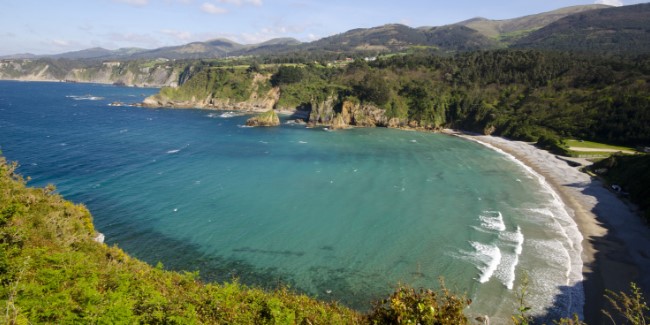 Beach of Cadavedo/La Ribeirona had to make the list, being a huge sandy area that reaches 53,000 square meters of surface when the tide comes down. It's most curious feature is its landscape: when looking around you will find leafy forests and a small hórreo (raised granary) that contemplates the sea from atop a hill.
These are just 5 of the most beautiful beaches that the Cantabrian Sea has crafted in Asturias´ coast, but there are many more that also deserve a visit. With this Asturias´ beaches guide you´ll take your holidays to a new level, specially considering that they´re all located at less than a 50 minutes drive from ARTIEM Asturias, our hotel conceived to help you enjoy the sea, the mountain and the Asturian cuisine.