Discover the photographer you have inside and capture the best corners in Asturias to take home as a memory with you.
It´s not hard finding hidden places in Asturias, as it is homeland to green landscapes, stunning beaches, spectacular cliffs and charming mountain villages. Your trip to these lands will be filled with great memories and you´ll have the chance to take breathtaking pictures with your camera if you visit these five postcard-worth places in Asturias:
1. Gijón and its architecture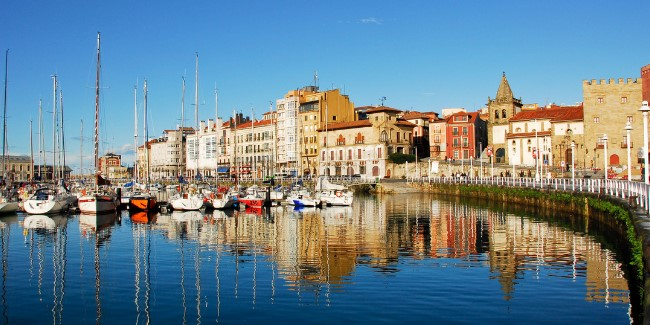 The city of Gijón is home to some of the most beautiful hidden places in Asturias thanks to its peculiar architecture. The Universidad Laboral, in addition to being an important architectural work, receives the title of the largest building in Spain with 270,000 square meters. Another basic is the famous district of Cimadevilla, which retains a popular atmosphere, with old colorful buildings, thousands of fishing tales and dozens of cider houses.
If you choose to stay at ARTIEM Asturias, you will find yourself one step away from Gijón. The hotel is located just 10 minutes away from the city, but placed in a natural environment that will allow you to enjoy the Asturian paradise.
2. The Bear´s Trail and its perfect canyons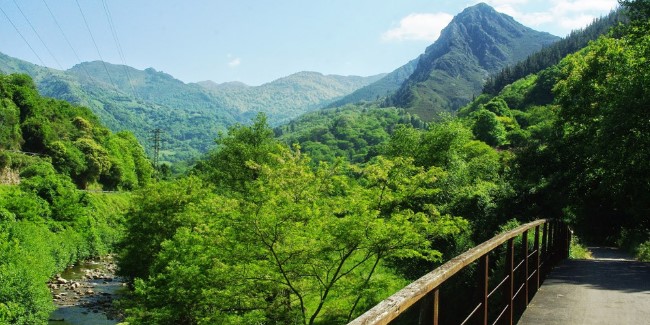 Image: www.asturiasparadisfrutar.es
The Bear´s Trail (in Spanish Senda del Oso) is a 22-kilometer greenway that begins at Tuñón and ends at the Entrago, covering the path left by an old railway. Thus, it crosses old tunnels and canyons embedded between mountains with the sound of the nearby river accompanying the hike. The landscape is spectacular, and here you will find some of those hidden places in Asturias that are magical and incredibly photogenic.
3. Cudillero and the thousand colored houses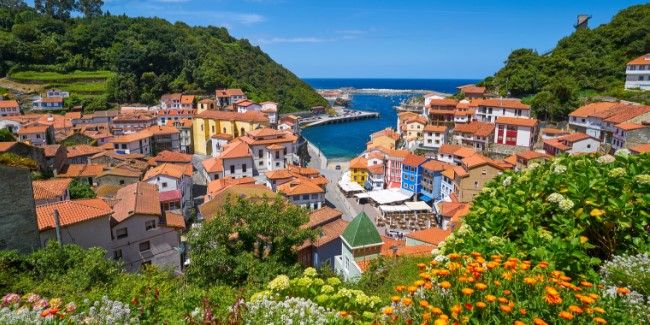 Built on the side of a mountain and facing the sea, the colorful houses of Cudillero compose the perfect landscape. On a beautiful sunny day, the different colors become more intense and the image becomes even more beautiful. Get your camera ready!
4. The Lakes of Covadonga and the natural paradise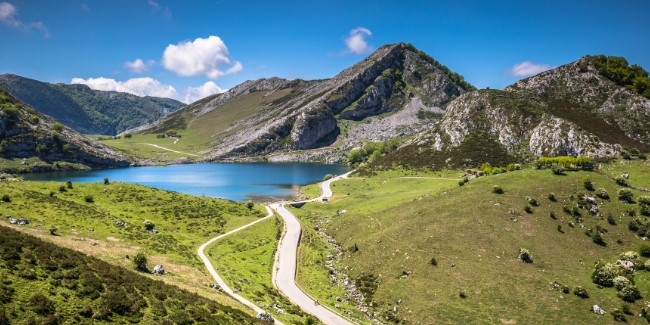 If there´s a place considered a must in Asturias, that´s the Lakes of Covadonga, a spectacular location that boasts special vibes and intense colors. These lakes are of glacial origin and are accessed through the famous Basilica of Covadonga, which is definitely also worth a visit.
5. Llanes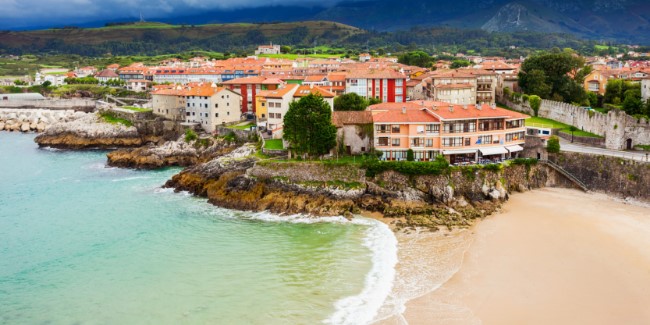 Yet another corner of Asturias that you shouldn´t miss is Llanes, a small town that will make you fall in love with its mountains and beaches. While being there, you can take the opportunity to visit the Paseo de San Pedro and get a picture of the famous Cubes of Memory painted by Agustín Ibarrola.
These are just some of the hidden places in Asturias that will bring you closer to the natural paradise. Wondering what to do in Asturias? Here, you will enjoy amazing landscapes, charming towns and special corners that you will never forget.