Savour the taste of Menorca while you take in the finest views of the island from ARTIEM's terraces.
The perfect setting in which to explore Menorcan cuisine in all its splendour with your loved one are those breathtaking views of an infinite blue sea. At ARTIEM Hotels we offer you the chance to experience this idyllic combination on the terraces of two of our Menorca hotels: ARTIEM Audax and ARTIEM Carlos.
We know those fleeting memories are the ones you retain from your trip: contemplating the sunset over the sea, enjoying the moment with the person you love and trying the island's most seductive dishes before moving on to a cocktail. This is when you look around, breathe deeply, feel the joy welling up inside and smile.
At ARTIEM that is just what we aim for: inspiring happiness and beautiful experiences within while you stay with us. That is why, on Menorca – our tiny paradise – we have designed several open-air spaces to serve as settings for moments like these. Design, superb views and the finest menu of healthy, locally sourced produce on Menorca.
The first of these spaces is one of this year's big innovations: The View – Pool Club – Menorca Mood in hotel ARTIEM Audax adults-only Menorca. This recently launched space boasts a prime location at the hotel's highest point. So it offers exceptional views of Cala Galdana bay. From there, sitting back in a comfy armchair, you can enjoy the sea breeze, nature and the landscape.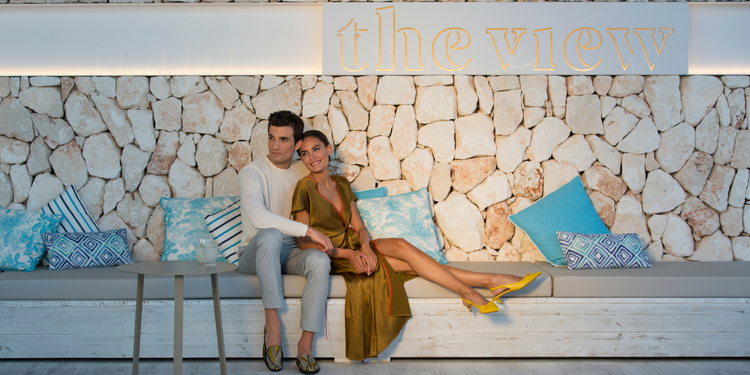 The atmosphere created invites you to relax and be at peace with yourself. To do so we installed comfortable loungers and Balinese beds so you can lie back in pure luxury. Though if you feel like cooling off, take a plunge in the pool.
But the best feature of The View, apart from its views, is undoubtedly its menu: offerings of healthy dishes in the Menorcan style, with vegan and low-fat options, prepared using local produce. At ARTIEM Hotels we want to bring you the island's authentic taste, so we collaborate with local producers who stock our pantry with the finest fresh produce in the area.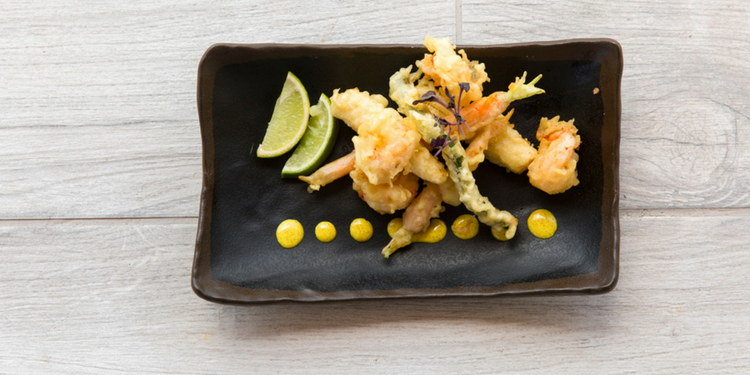 Here are a few of the menu options: signature Mediterranean dishes, raw food, tempura and sautéed offerings, organic salads and bowls, travelling tapas, pizzas, sandwiches, bio ice creams and desserts. And to drink? A wide variety of juices and detox smoothies, homemade lemonade, coconut milk and our very own sangría. A true cornucopia of delights!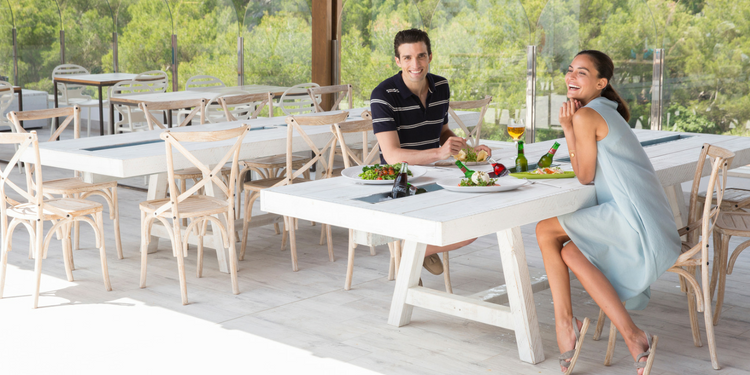 We also suggest the Blue Café & Lounge, the perfect space for any time of the day: mornings, tuck into a continental breakfast while gazing at the sea; try a lunchtime aperitif; at sunset, lie back to chilled-out sounds and delicious mojitos; then at night, it becomes an intimate romantic space where you can hear live music.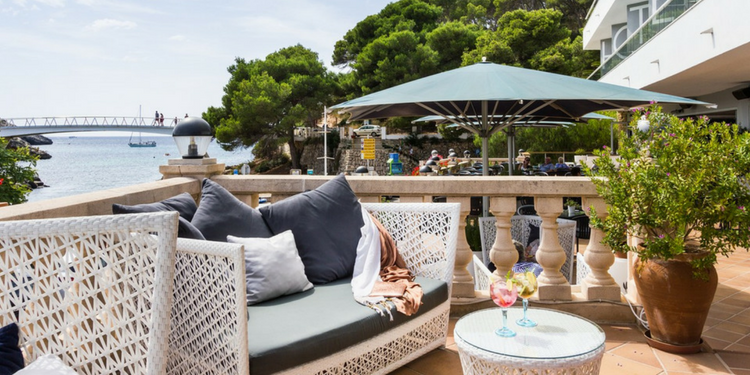 Our next terrace suggestion to taste authentic Menorcan cuisine is at our ARTIEM Carlos adults-only hotel. Dock Lounge & Snack Bar it is called. It offers spectacular views of the famous Port Mahón, the world's second-largest natural harbour. Settled comfortably on its terrace you can kick back watching the boats plying to and fro in the harbour, just as those traders did who came to the island hundreds of years ago.
The Dock Lounge & Snack Bar is a lively bar that reinvents itself as the day goes on: while the sun is up, it offers snacks and tapas with true Mediterranean flair, but when night falls, its chilled out sounds are best infused with an audacious cocktail.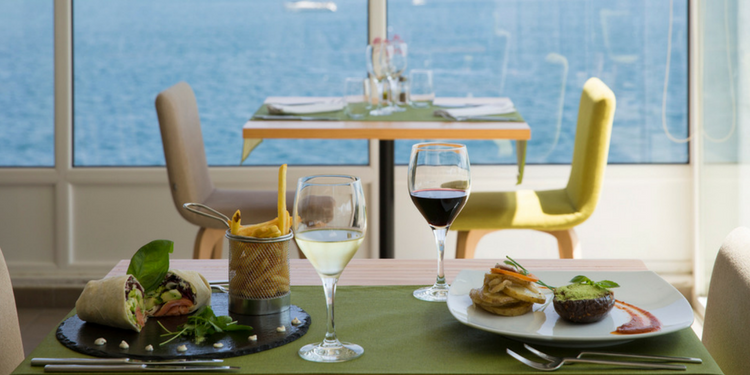 On the terrace you can also take a dip in the pool that likewise overlooks the harbour. Afterwards, back on your lounger, recharge with some of our healthy snacks designed to amaze you.
Another open-air space where you can enjoy authentic Menorcan cuisine is Restaurant Medi, also at ARTIEM Carlos. Entering this restaurant is like coming on board a ship: wherever you gaze, the sea greets your eye. On its terrace, you feel like you are on deck, smelling the brine and feeling the sea breeze. An ideal restaurant to start or finish the day with a cuisine comprised of produce from the land, which always tastes of Menorca.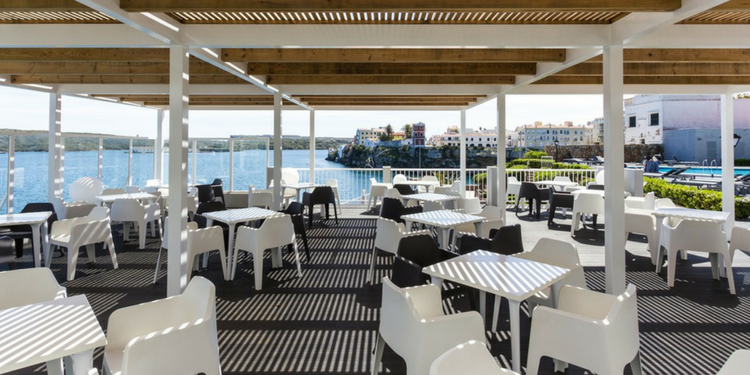 At ARTIEM Hotels you will encounter the pleasantest spots to enjoy Menorca with your partner, its cuisine, the sea breeze … settings to create memories that will remain forever etched in your mind. An act as simple as having a drink on a terrace becomes an indelible memory at The View or the Dock Lounge.