Valentine's Day is coming up and we're sure you're thinking about original gifts to give to your partner. Well, your search is over; you've found the perfect gift. Give an ARTIEM experience as a gift and enjoy a romantic getaway.
St. Valentine was a priest that challenged the Roman empire, celebrating the marriage of young lovers in an era when Claudio II had outlawed the weddings of young soldiers. He was arrested and tortured and later executed on February 14.
St. Valentine is the patron saint of lovers, and each February 14 we celebrate him and the love and friendship that links us to our loved ones. Valentine's Day gifts between couples is tradition, and maybe you're looking for something new or an incredible surprise that you know your partner will love and be able to celebrate with you.
We have an idea for you: this Valentine's Day, give the gift of ARTIEM. Plan a getaway to one of our hotels and we'll treat you like royalty so that you'll feel more in love than ever before under our roof.
Valentine's Day at ARTIEM: an unforgettable experience
Gifts for Valentine's Day in Madrid
A weekend in Madrid is always a good plan; it's a city full of life, with activities for every type of couple looking for adventures. At ARTIEM Madrid, we offer Love for Love, the most romantic evening you could imagine.
It's an experience aimed specifically for couples. Spend a night for two in one of our best rooms (Urban Big Deluxe or Urban Top Terrace). Choose if you want to eat breakfast in The Green, a relaxing and calm space, or if you want breakfast in your room (with the Breakfast in Bed option). When you arrive, you'll find a bottle of champagne and a romantic treat; in addition, we don't want you to rush: enjoy a late check out until 2:00 pm. Free private parking is included.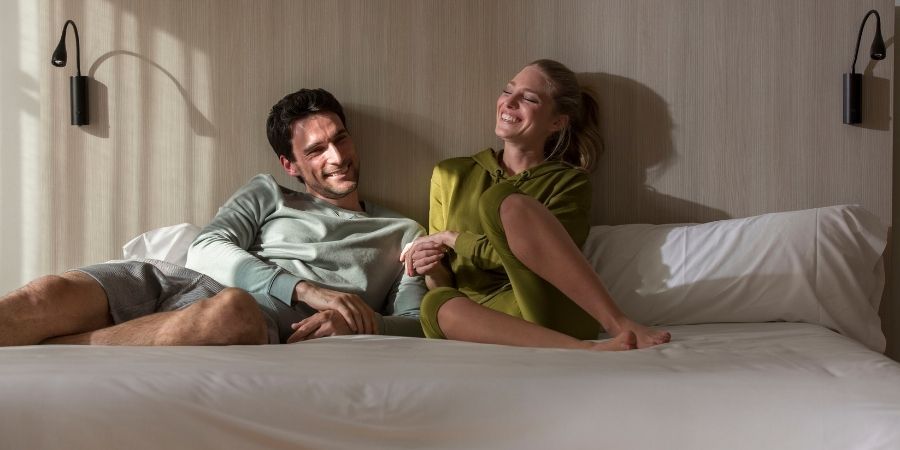 If you're looking for Valentine's Day hotels in Madrid, ARTIEM is perfect. You'll be able to disconnect from the hustle and bustle of the capital and create your own bubble together with your partner, in a cosy corner of Madrid.
Valentine's Day Gift in Menorca
Do you live in Menorca or want to travel to Mahón for Valentine's Day? ARTIEM Capri has everything ready to offer you the perfect plan. The Capri Love experience is special: give the gift of a night in a double room with a jacuzzi. A bottle of champagne, fruit and a romantic treat in the room will be waiting for you and you can choose between having breakfast at our buffet or staying in the room with a romantic breakfast. Late check out until 2:00 pm is always included, of course. And you'll also have access to Le Petit Spa, with the possibility of enjoying the sauna, vapour baths, heated pool and a 10% discount on previously reserved body treatments.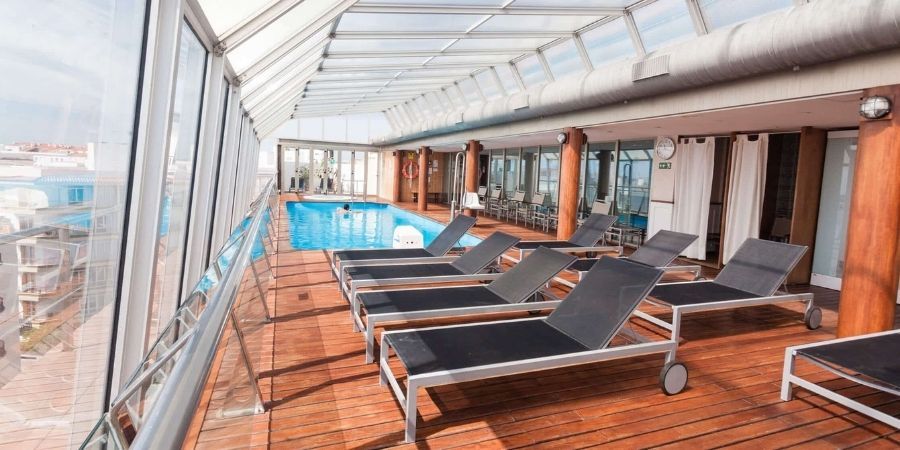 Do you want more? You can also choose to give the Capri Love Deluxe experience. It includes the same perks as the previously mentioned plan and includes exclusive, 90-minute access to the Le Petit Spa to take advantage of a moment of peace and quiet in our wellbeing temple, with city views and a rooftop natural solarium. If you and your partner are competing for original gifts for Valentine's Day, you will definitely come out on top with the Capri Love Deluxe package.
Celebrate love with ARTIEM living our unforgettable experiences.